Cybersecurity breaches have become a daily occurrence. Many online giants, including Google, Facebook, and even Microsoft, are collecting your private data; sometimes even without your explicit consent. With all that in mind, we at Anonymania have decided to launch this website. It represents a handy guide you can use in order to learn how to better protect your online privacy and security.
The Team
Ali Jawad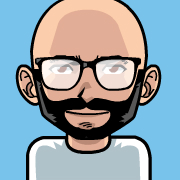 CISSP, Ali Jawad:
An information security wizard. He specializes in information security consultancy work for Fortune 500 companies. He carries the following certificates:
CISSP "Certified Information Systems Security Professional"
CEH "Certified Ethical Hacker"
RHCE "Red Hat Certified Engineer"
CCNA "Cisco Certified Network Associate"
ITIL Certified
PMP Certified
Microsoft Certified
VMWare Certified.
Last but not least, he is a bookworm for everything related to digital privacy.
Ali is the founder of Anonymania.com . The goal is to raise awareness and provide you the reader with tips and reviews on how to protect your daily digital life and privacy from malicious activity and identity theft.
---
What We Do For a Living
Our tech experts are here to assist you by reviewing and rating several virtual private networks. We only recommend premium services that use the strongest security and privacy features to unblock your preferred websites. The VPNs have to pass the rigorous tests of our specialists before they can claim a spot on our list.
Anonymania also offers how-to guides and articles about bypassing geographic restrictions using VPNs or Smart DNS proxies. You'll always find a helping hand when you visit our website.
---
How We Make Money
Anonymania is a great source of knowledge, but at the end of the day, we're still a business. However, we're not just any business. We value transparency and honesty, which is why we have no problem sharing with you our money-making methods.
If you've ever read any of our articles, you'll notice affiliate links to certain products. If you purchase one of those products via our website, our partners pay us a referral fee, which is a commission of some sort. Now, this might raise a few red flags, but please keep in mind the following:
Purchasing any service via Anonymania won't cost you anything extra. On the contrary; you'll occasionally benefit from exclusive discounts up to 60%.
Our partners don't have any influence over our opinions. The reviews of our experts are always and forever will be impartial and serving the readers' best interests. As a matter of fact, you'll occasionally find a negative comment from our writers aimed towards our partners. We also praise parties that aren't in business with us. Simply put, our reviews are unbiased.
The affiliate links inside our articles do not track your data. Anonymania is all about online privacy and we would NEVER use referral links to store or share your personal data. These links have a unique code that notifies our partners when you make a purchase through our website.
The bottom line is, our number one priority is the reader, and we would never do anything to damage our relationship.