How We Rate VPN Service Providers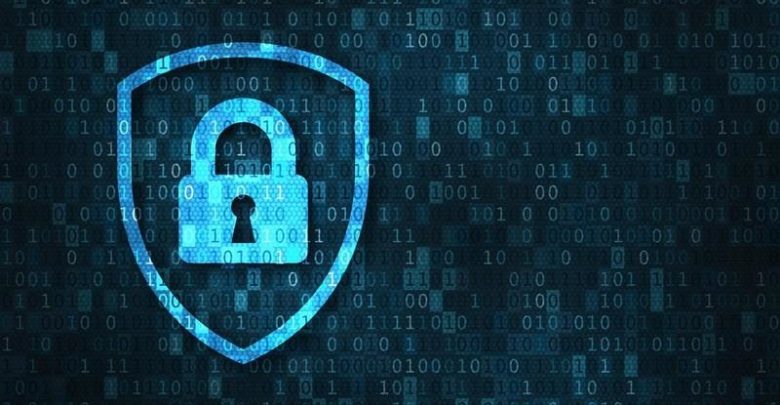 Who remembers Physics 101? Sir Isaac's Newton's third law of motion states that for every action, there is an equal and opposite reaction. This fact isn't just applicable in physics, but several other domains as well, including cybersecurity.
And as we continue to unlock new potentials in the World Wide Web, new cyber threats emerge each day. That resulted in another countermove: cybersecurity tools like the VPN. This program was designed to safeguard user security and privacy and prevent any possible attack.
But not all VPNs were born equal. Some offer outstanding services that justify their price tags, while others provide terrible features that you must avoid despite their free status.
This begs the question: Which VPN service should I subscribe to then? Well, Anonymania uses several characteristics to rate VPN services, and this is a walkthrough of every one of them.
---
What Is a VPN?
A virtual private network, better known as VPN, is a program that keeps you safe and anonymous when you use the internet. It channels and encrypts your online traffic through another server of your choice, and conceals your actual IP address. Think of it as a secure tunnel between your device and the internet.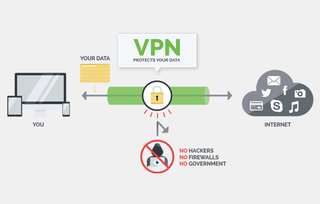 With a VPN, you'll be able to bypass geo-blocks and avoid online censorship because you'll appear to be in another region. And since your data is encrypted, no one will be able to see what you're up to. That includes hackers, government officials, and ISPs.
All you have to do is connect to a VPN server, and you'll enjoy total internet freedom and anonymity.
---
What Makes a Great VPN? How Do We Rate It?
The popularity of virtual private networks witnessed substantial growth over the past few years, thanks to robust security and privacy features. That led to an increase in the number of providers, which made choosing the right service a bit more challenging.
Now, we all use a VPN for different things. Some users want to unblock streaming services like BBC iPlayer, while others want to avoid government censorship to access certain websites. And some people use it whenever they go online because they want an extra layer of security and privacy.
No matter which kind of user you are, you mustn't compromise on certain features. And it's based on these criteria that we rate our VPN service providers.
---
Encryption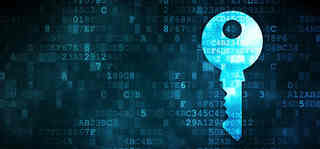 The first thing you should look for in a VPN is the level of encryption it offers. Anything less than military-grade and you should immediately dismiss it. That means that your provider must use the "Advanced Encryption Standard with 256-bit keys," a.k.a. AES-256.
Government agencies and security experts all over the world use this protocol to secure their data, and there's no reason why you shouldn't aim for such a high standard.
Your VPN service must also provide multiple VPN protocols like OpenVPN, L2TP/IPsec, IKEv2, and PPTP. Your device connects to a VPN server using one of these protocols. OpenVPN is the best one as it offers robust security benefits.
---
Connection Speed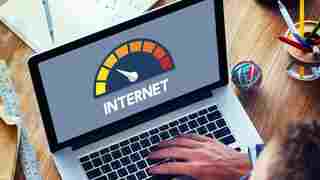 One of the most annoying things in the world is waiting for a webpage to open or a video to play. So why would you subscribe to a VPN service that doesn't offer speedy servers? You see, VPN encryption reduces the speed of your internet connection, which is why we only recommend services that provide the fastest speeds. That way, even if the military-grade encryption slows your connection down a bit, you'll still be able to access the internet in a jiffy.
Top VPN brands, like the ones we recommend, all offer "blazing fast speeds." So fast that you won't even notice the slight speed drop.
At Anonymania, we download the VPN app and test the speed on several servers, near and far. Our top choices maintain a fast connection even if you select a remote server.
---
No-logs Policy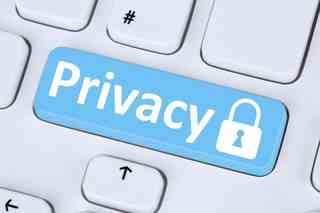 Virtual private networks respect and protect your privacy. It's one of their main objectives. And when you register to a VPN service, you provide personal information like your name, email, and credit card credentials. You expect your provider not to abuse his authority and share such info with third parties, or even use it to send spam emails or ads.
But unfortunately, some do. That is why they never make it on my suggestion list.
We would never advise you to purchase a VPN service that doesn't offer a no-log policy. This policy states that your provider will never store or share your online activity. Some VPNs will even go the extra mile and invite auditors to test and review privacy policies.
But please note that all providers, including premium ones, record some information about you. That includes the data I mentioned above, like full name, email, credit card credentials, VPN server location, date of your last session, etc… But these are minimal information and won't allow any party to link anything to you.
---
Company Headquarters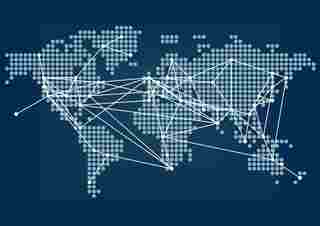 Another reason why no-logs policies are crucially important is because of data retention laws. These laws stipulate that the government has the right to access and share any user data or information for security purposes. Fortunately, not all countries have such laws, only the Five Eyes, Nine Eyes, and the 14 Eyes.
Fives Eyes: A coalition of five countries that cooperate in exchanging intelligence information. These countries are the USA, the UK, Canada, Australia, and New Zealand. They monitor the World Wide Web and can obtain their residents' information and share it with each other.
Nine Eyes: An expansion of the Five Eyes alliance, which means a bigger network of data breaching and sharing. The countries that form this coalition include the original Five Eyes members, in addition to Denmark, France, the Netherlands, and Norway.
14 Eyes: The alliance further expanded to include the Nine Eyes members, as well as Belgium, Germany, Italy, Spain, and Sweden.
If you live in any of those countries, your government can ask any company for online information concerning you or any other resident. That includes VPN services, which is why it's important that your provider keeps as little data about you as possible.
The best VPNs that make it on our list are usually outside the jurisdiction of the Five, Nine, and 14 Eyes alliances. However, as long as your provider implements strict no-logging policies, you have nothing to worry about; even if it's located inside these countries.
IPVanish, one of the most popular providers in the VPN industry, is based in the USA. But since the company doesn't store or share any major information about users, like online activity, for example, it regularly features on our best VPNs list.
Nations that allow internet freedom
The majority of elite VPN providers are based outside the reach of prying data-collection alliances. These countries include the British Virgin Islands, Bulgaria, Cayman Islands, The Czech Republic, Finland, Gibraltar, Hong Kong, Panama, San Marino, Seychelles, Slovakia, and Switzerland.
---
Server Network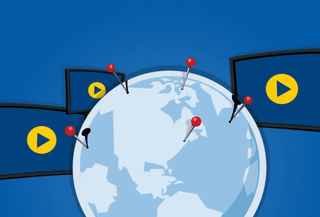 Another factor that we consider when rating a VPN service is the number of servers it has and the geographic locations it covers. All our highly-ranked VPNs have multiple servers in every continent. This guarantees that you can access any geo-restricted content from anywhere in the world.
Elite VPN services have thousands of servers spread across every region, including major countries like the USA, Canada, the UK, Germany, South Africa, India, and Australia.
But coverage isn't the only issue. All VPN servers must be fast and secure. As you may know, if you connect to a remote server that's distant from your geographic location, your internet speed will drop. This isn't very convenient because you might need to connect to an American server from South Korea, for example. However, the services that we suggest all have speedy, secure servers to make your experience as pleasant as possible.
---
Bypass Censorship, Bans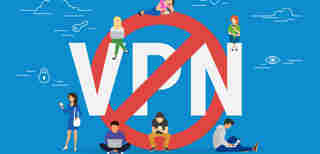 Internet freedom differs depending on each country. While some nations allow unlimited access, others apply censor and ban several websites. Take China, for example. Its Great Firewall has blocked countless popular platforms like Netflix, Instagram, Facebook, YouTube, and Twitter. As a result, a lot of internet users inside China resorted to VPNs. So what did the Chinese government do next? It blocked VPN services. Well, not all of them.
Top brands are still fully operational in China, and they can bypass government censorship quite easily unblock your favorite websites.
The UAE, Saudi Arabia, Russia, and other countries also apply strict restrictions over the internet. So stick to the VPNs that we rate to have full internet freedom inside those countries.
Streaming channels have also joined the VPN persecution lately. VOD platforms like Netflix, BBC iPlayer, Hotstar, Sky Go, and others started blacklisting VPN IP addresses in an attempt to prevent copyright violations. However, high-rated providers aren't out of the game yet and can unblock all these services from anywhere in the world.
---
WebRTC Leak Protection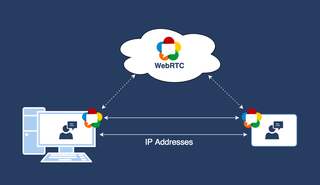 WebRTC stands for Web Real-Time Communication, an open-source tool (HTML5) that allows users to directly communicate with each other between browsers, without the need of a server to connect them. This makes VoIP calls, streaming, and file transfers run much faster as you'll enjoy higher speeds.
But on the negative side, you might expose yourself to a few leaks when using WebRTC. This leak will reveal your IP address to third parties who might be lurking. As a result, your online identity and location will be compromised.
To determine whether there is a WebRTC leak, we use this tool to see if there are any third parties going after your IP address. If there is a leak, the best way to protect yourself is with a virtual private network. This tool will hide your IP and prevent anyone from seeing it.
---
Device Compatibility and Support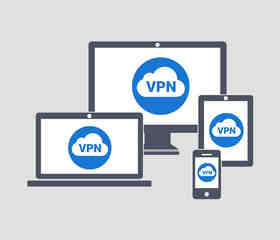 This is an era of smart devices. Just over ten years ago, the only way to connect to the internet was via computer. Nowadays, we can do so using our mobile phones, tablets, PCs, TVs, and gaming consoles. And all these devices require protection. Therefore, VPN providers created apps that you can download and install on your device. Although not all of them offer much compatibility.
We believe that every VPN service must support the most popular operating systems out there. That includes Android, iOS, PC, and Mac. Some VPNs even have apps for Amazon Fire Stick.
However, virtual private networks don't have dedicated apps for gaming consoles, smart TVs, or routers. But the ones that we put on top of our recommendations list offer Smart DNS proxy services that you can set up on any device.
The problem with these tools is that they cannot protect your online privacy and anonymity because they don't encrypt your traffic or hide your IP address. Nonetheless, if your only concern is getting past geo-blocks, Smart DNS proxies can help you with that.
What We Look For in a VPN App
As experts in the cybersecurity and VPN fields, we also pay great attention to the apps that VPNs provide. Those who hold a high rank on our list have excellent, easy-to-use applications that can protect your device.
Kill switch: This feature automatically kills your internet connection in case your VPN stops working. As a result, your online activity and data won't be compromised to hackers or ISPs.
DNS leak protection: Sometimes when a VPN malfunctions, your data is sent back to your ISP instead of crossing the secure server of your provider. To protect you from such a leak, your VPN must have end-to-end tunnels through which your data can pass through.
Ad-blocker: As the name suggests, this feature blocks malicious advertisements and websites so that they can't infect your device with malware.
Double VPN: If you're a privacy-concerned user like we are, one military-grade encryption may not be enough. Some VPNs offer a double VPN feature, which means your data will be encrypted TWICE.
Speed test: Your VPN app must also offer a speed test so that you can connect to the fastest server available.
Multiple VPN protocol support: VPN protocols are how your provider establishes and maintains a connection. There are several protocols, including OpenVPN, L2TP/IPsec, and PPTP. Your VPN must support each one, and automatically select the one that best suits your network.
User-friendly interface: Don't you just hate it when you install apps that are way too complicated and difficult to navigate? So do we. That's why we prefer user-friendly apps that have a simple layout and interface.
---
Pricing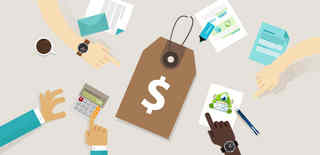 Each of the VPN brands that we rate put a different price tag on their services. The difference in pricing ranges from $1 to $3, but one thing's for sure, they are all costly. But that's the price you pay to safeguard your most valuable data and to gain unlimited internet access.
Elite VPNs will charge a monthly fee of $10-$13, depending on which service you choose. However, you can save a lot of money if you opt for the annual packages. Some services even offer three-year plans where you can save over 40% on your subscription.
I know what you're thinking: These VPNs seem much too expensive for my taste. You can subscribe to providers that are cheaper, or even free, but trust me; you won't be getting the same level of services.
These brands use weaker encryption protocols, and sometimes none at all, which puts your online privacy in danger. And they will most likely keep records of your internet traffic and sell it to advertisement companies to make money.
And don't get me started on speed and coverage. Their server networks aren't as vast or fast as the ones top companies provide. That's why you never spot a free VPN service on our list of the best VPNs.
---
Refund Policy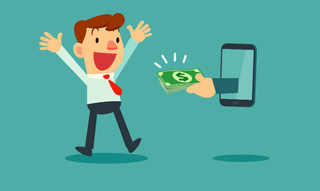 Respectable and trustworthy VPNs always give users the chance to claim their money back if, for some reason, they decide to terminate their subscription. The ones that occupy the top of our list offer a 30-day money-back guarantee, while others further down the pecking order have a 7-day refund policy.
Both plans give you enough time to test drive the features and services. If by the end of the specified period you decide to go in a separate way, your provider will give you a full refund.
---
Customer Support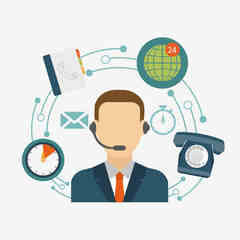 If you ever run into trouble and you don't know what to do, wouldn't you like to have someone beside you? Of course, you would. The VPN services that we rank the highest all have excellent customer support service team ready to assist you round the clock.
The ideal provider is reachable via telephone, email, support ticket, FAQs, and most importantly, live chat.
In fact, some of the VPN brands on our list earned awards and rave reviews for their top-notch customer support service.
But another important feature is response time. This usually depends on the method you use. For simple issues or problems, you can use the live chat feature to chat with an employee for help. According to our tests, the response time should take just a few minutes.
For more complicated issues, it is best to communicate via email. When we tested this service, response time varied between a few hours to two days, depending on the problem.