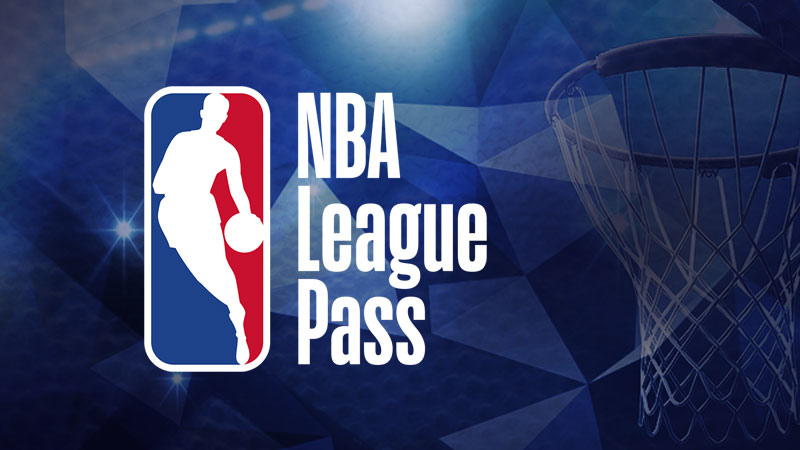 American vs. international NBA League Pass
Blackout restrictions explained
How to bypass blackouts with a VPN
Best VPNs for NBA League Pass
Avoid blackouts with Smart DNS
Unlocator best Smart DNS proxy
NBA League Pass supported devices
Final thoughts
It was a fitting tribute for NBA legend Kobe Bryant that his beloved Los Angeles Lakers won the 2020 NBA title. The Black Mamba tragically died on January 26 in a helicopter crash, along with his daughter Gianna. But their memories will forever live on.
To say 2020 hasn't been kind would be a huge understatement. But after each tragedy or hardship, we must dust ourselves off, pick up the pieces, and move on. The basketball world was shocked following the news of Kobe's death, and despite a global pandemic, the NBA league resumed. The LA Lakers were crowned champions after defeating the Miami Heat 4-2 in the finals.
Now, the 2020/2021 season is upon us. It kicks off on December 22, and I can't wait for it to begin. You can find all the action on NBA League Pass.
As a matter of fact, the streaming channel is the ideal destination for every NBA fan in the world. It allows you to watch all 1,230 NBA regular-season matches, in addition to pre-season and original programs. However, blackout restrictions still apply. That's why you need a VPN to watch all the NBA action live online.
In other words, you won't be able to stream local games from inside your team's TV market; not live anyway. So if you're a fan of Lebron James and the Los Angeles Lakers, you'll have to go outside California borders to watch them play live. I don't know about you, but that sounds very inconvenient.
Luckily, we have a couple of technologies that allow us to change our online location and trick NBA League Pass. With a VPN and a Smart DNS proxy, you can stream your team's every game from the comfort of your home.
---
Content Overview
---
About NBA League Pass
NBA League Pass is the National Basketball Association's online streaming service. It allows you to watch every game throughout the season, depending on which package you purchase. The channel has been around for quite some time now, as the NBA launched it before the of the 1994-1995 season.
US NBA League Pass
The American NBA League Pass is an out-of-market service that offers live games, as long as they are out of your local team's TV market. That means if you live in New York, you can only watch live away matches of the Knicks. But when they play at home, games will be blacked out.
US viewers have plenty of plans that they can purchase, including:
NBA League Pass: The package that gives you access to every out-of-market game. That includes pre-season, regular season, All-Star, Playoffs, NBA Finals, and Summer League. It also features classic matches, game replays, and virtual reality for select games. It costs $199.99 per year or $28.99/month. Furthermore, you can upgrade to the Premium version for additional features like no commercials and an in-arena stream. That will take the price up to a yearly $249.99 fee ($39.99/month).
Team Choice: This package allows you to follow all your favorite team's matches. However, local games won't be broadcasted live due to blackouts. The plan will cost $119.99 per year or $17.99 a month.
Single Game: You can also purchase a single game a la carte for $6.99. But keep in mind that some matches may not be available.
Fourth-quarter action: For $1.99, you can stream the fourth quarter of any game you'd like. After all, that's when all the action happens, right?
10-minute Pass: The newly released pass gives you 'complete access to League Pass for 10 minutes from the point of purchase.' This plan will cost you $0.99.
---
International Pass
Subscribers to the international version of the NBA League Pass get to enjoy all the basketball action without annoying blackouts (except for Canada). NBA fans can sign up for this service from pretty much anywhere, except for a few countries like Cuba, North Korea, Iran, Syria, and Iraq.
NBA League Pass: The same as its US counterpart, but without the blackout restrictions. In other words, you'll be able to watch All 1,230 NBA games no matter where you are. The only downside is that the international plan is more expensive than the US version. The yearly subscription costs $229.99, with the premium upgrade priced at $269.99 (monthly fees cost $31.99 and $38.99 respectively). But since it allows you to watch every game live, I think it's worth it.
Team Choice: It has the same concept as the American plan as well, except this time, there are no restrictions. Stream your favorite team's full 82 games (if they make to the playoffs, that is) for $129.99/year.
Three-game Choice: Choose three games per month to watch on your device for $44.99 a year (or $5.99/month).
Note: Remaining credits do roll over at the end of each month.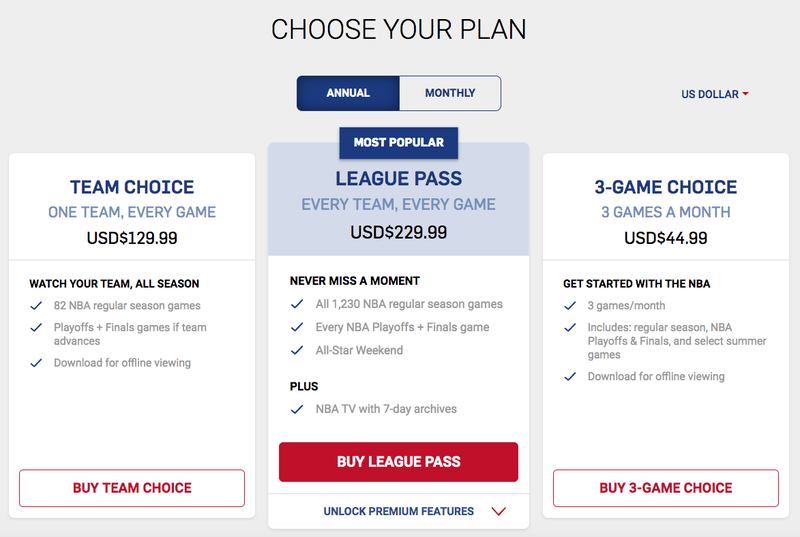 You may find more subscription packages in the international NBA League Pass depending on your country. But these are the most common ones. Prices may differ as well.
---
What Are Blackout Restrictions?
The NBA has similar blackout restrictions to Major League Baseball. Whenever a particular team is playing at home, only the satellite or cable provider can broadcast the event. That's because these parties have exclusive airing rights.
"Blackout restrictions exist because local and national content providers have certain exclusive rights to televise live content."

NBA
Therefore, the National Basketball Association has no choice but to prevent streaming services from showing the match live. But as soon as the game is over, it becomes available for streaming.
Where's the fun in that, though? Fans should be able to enjoy basketball games as they happen, not worry about score spoilers. Besides, why should cable subscribers enjoy all the action, while cord-cutters miss out on live entertainment?
As a result, streamers decided to take matters into their own hands. They registered to VPN and Smart DNS proxy services to bypass blackouts.
---
Watch Live Games on NBA League Pass With a VPN
NBA League Pass can determine your location using the IP address of your device. Once it reads that you are in the same region as your local team, it will block your access to the game.
Now, what you need to do is simple: spoof your online location. In other words, you have to trick NBA League Pass to think that you are someplace else. And the best way to do that is by using a virtual private network (VPN).
A VPN is a program that operates private servers in several countries all over the world. It reroutes your internet connection through a secure and encrypted tunnel immediately after you connect to one of its servers. That will prevent any third parties from tracking your online activity.
Then, it gives you a new IP address that matches the region of your VPN server. That means that if you connect to a server from Australia, you'll get an Australian IP. This entire takes about a few clicks and seconds to complete.
And the final result? The World Wide Web will think that you are in a different region or country. That includes NBA League Pass, which means you can watch your local team play live at home.
---
Choose Between American or International
There are two ways to bypass blackouts with a VPN if you're a US resident. You can either keep your American League Pass and switch to a server from another US state. That means if you're a Texan who wants to watch the Houston Rockets play at home, you have to connect to a server outside Texas, like Chicago, for example.
Or you can also use your VPN to subscribe to an international League Pass while in the United States. Then, you simply connect to the same server you selected upon registration and Eureka! You'll be able to watch every game live from anywhere.
Some cord-cutters might opt for the first method because the US pass is less expensive. But others may prefer the second one because foreign servers guarantee you won't encounter blackout restrictions.
---
Which VPNs Are Safe to Use?
No matter which procedure you choose, one is for sure: you must have a premium VPN service.
That means your provider must offer the most advanced encryption in the industry to protect your online privacy and security. AES 256-bit: Remember this protocol because you'll be seeing a lot of it. If your VPN does not use it, then immediately disregard it and search for a new one. 256-bit means trillions of possible combinations, so it's practically unbreachable.
Another necessary feature is zero-logs policy. It ensures that your provider won't store any sensitive data about your online identity, activity, or connection. And most importantly, your VPN won't share or sell such information with third parties.
Furthermore, the brand you're using must never compromise on speed, even if it uses the most robust encryption. As you may know, secure protocols can slow down your connection, but the best VPNs make sure that the drop remains unnoticeable.
And finally, elite services have a server network that covers strategic locations throughout the globe. I mean major cities across countries like the US, Canada, the UK, France, Germany, Spain, the MENA region, and Australia.
---
Ignore Free VPNs
Now that you know which features you must search for when selecting a VPN, it's equally important to determine which ones to avoid.
To put it simply, whenever you see the word free, run the other way. It costs a lot of money to operate and maintain a VPN service, so there's no way you can enjoy its benefits for no charge. And unfortunately, that fee is usually your online privacy.
Free VPNs make a profit by providing valuable information about you to third parties. They store data like your online activity and sell it to advertisement companies, who then use such details to deliver customized ads.
Furthermore, they often use weak encryption protocols, which means it's easy for hackers and ISPs to decrypt your input.
Besides, even if you don't mind this apparent invasion of privacy, free VPNs are slow and inefficient. They can't access most streaming channels, and if they somehow manage to do that, video buffering will drive you mad.
In other words, you can avoid all this trouble by registering for a high-quality VPN.
---
How to Install a VPN
Users who are unfamiliar with VPNs might think that the installation process is complicated. But the truth is, it's one of the easiest things you'll ever do. Just a few clicks and voila! You're ready to use it.
As I mentioned earlier, you must sign up for a premium VPN service with plenty of servers.
After you create an account, head over to your device's app store to download the VPN application. All top brands have easy-to-install applications on iOS, Android, Linux, Windows, and Mac.
Once the app is installed, open it and sign in to your account.
If you want to purchase an international NBA League Pass, connect to any server outside the US and follow the steps.
If you wish to buy or keep the American League Pass, select a server that's outside your local team's TV market.
Either way, you can now watch any NBA game you'd like live no matter where you are.
---
Best VPNs for NBA League Pass
Don't have time to go through dozens of VPNs and check out their features? Well, don't worry about it because I got your back. I put several providers to the test and selected the best four with the highest scores.


30-Day Money-back Guarantee
Unlimited Bandwidth
Apps For All Your Devices
24/7 Live Support
Visit ExpressVPN
ExpressVPN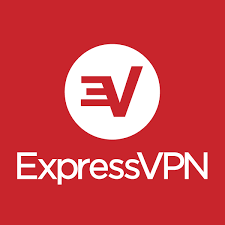 The MVP of all VPNs. Users who subscribe to this service are in for a treat because ExpressVPN offers some of the best features out there. It scored terrific results in the speed test, as well as other key areas. That includes security, privacy, customer support, compatibility, coverage, and more.
The company has a vast network of 3,000+ servers across 94 countries worldwide. That means it can give you different IP addresses from every continent except Antarctica. And you know what that means? Access to any international NBA League Pass, as well as other numerous streaming services.
Their customer support team is as professional as you like and available round-the-clock. You can contact them via email, support ticket, and live chat. They also have guides, FAQs, and articles to help with any common technical problems.
As for privacy and security, ExpressVPN uses the military-grade AES 256-bit encryption. That's the most robust protocol in the business. It will keep your data and activity safe from the prying eyes of ISPs, hackers, and government agencies.
Moreover, the provider follows a strict no-logging policy. That means it won't keep records or share anything that reveals your online identity or activity. And to prove that there isn't any fishy business, the company brings in independent auditors to maintain transparency and credibility.
"We invite independent auditors and testers to review our privacy policy and technology."

ExpressVPN
And when it comes to compatible devices, ExpressVPN can be installed on every major platform, including Windows, Linux, Android, iOs, and macOS.
Pros
Five-star customer support.
Compatible with major operating systems.
Torrenting and P2P activity Allowance.
Access to all Netflix libraries.
Military-grade encryption.
Zero-logs policy.
Free Smart DNS Service.
30-day refund program.
Vast server network.
Five simultaneous device connections.
A kill switch.
British Virgin Islands headquarters.
Cons
Priciest monthly subscription fee on the list.
---
BulletVPN
BulletVPN is another smart pick to consider if you're looking to bypass blackout restrictions. It may not have an extensive server network like the other brands on this list, but the service has a presence in key cities across the world. That means you'll still be able to buy an international League Pass while in the USA.
This service is still relatively new, so the number of servers should not come as no surprise. What is worth mentioning, however, is the high-level features that BulletVPN provides despite its young age.
It uses the same robust encryption as its peers and doesn't keep records of your internet activity. Moreover, the company has a 30-day money-back guarantee, which means you can get a refund if you're dissatisfied with the service.
But its most significant advantage is speed. BulletVPN's servers are known for the fast rates they offer, hence the name "Bullet." It also supports five VPN protocols: PPTP, L2TP, OpenVPN, IKEv1, and IKEv2.
Pros
AES-256 encryption.
No-logs policy.
Kill switch + BulletShield.
Fast speeds.
Unblocks streaming platforms.
Allows torrenting and P2P.
Free Smart DNS.
30-day refund policy.
Six simultaneous device connections.
round-the-clock customer support.
---
NordVPN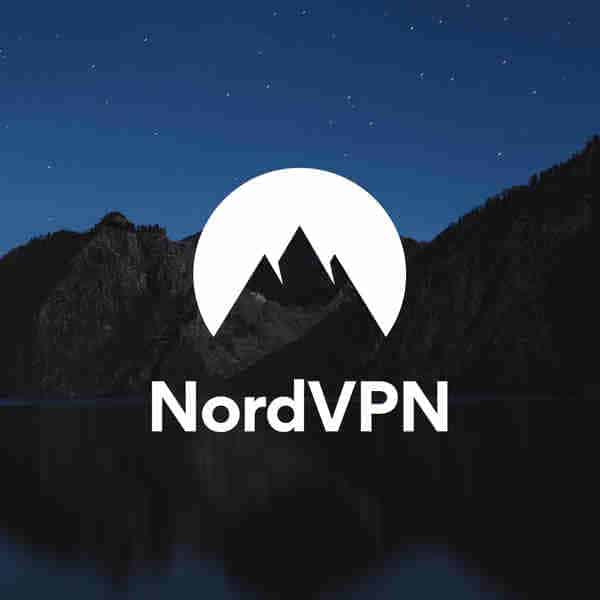 When you can't claim a first-place finish, you have to settle for the runner-up spot. NordVPN is the best of the rest on my list but was not too far behind ExpressVPN.
That's because it uses one of the best security and privacy features I have ever seen. That includes a stringent no-logging policy and a unique double VPN protection that encrypts your traffic not once, but twice. It also uses the AES 256-bit encryption, which means that cybercriminals will have a hard time busting into your data; that's for sure.
It also has CyberSec, a technology that automatically blocks malicious websites and annoying ads.
Furthermore, the company headquarters is in Panama, a country with no data retention laws. This means that the service doesn't have to submit any information about your data or online activity to authorities.
NordVPN has an award-winning customer service support that is ready to assist you whenever you encounter any problems. They are available 24/7 via email, live chat, and help center. And its server network will blow your mind, as it has over 5,000 servers in 62 countries.
Pros
CyberSec.
Smart DNS proxy (SmartPlay).
AES 256-bit encryption.
Based in Panama.
Award-winning customer support.
No logs recorded or shared.
Double VPN.
Large server network.
Six concurrent device connections.
Compatible with major platforms.
Torrenting support.
Works with Netflix and other streaming channels.
Cons
Some servers I tested were a bit slow.
---
Get an International NBA League With Smart DNS
Although the best way to bypass blackouts is with a VPN, it is not the only method. You could also give Smart DNS proxies a try. But beware that they are not as efficient as virtual private networks.
For starters, these tools don't change your IP address. They only redirect the part of your internet connection that reveals your location. Moreover, they don't offer any encryption, which won't affect your internet speed but will compromise your privacy.
Smart DNS proxies allow simultaneous access to different streaming channels. That means you can watch NBA games and other programs at the same time. Furthermore, you can install them on any device, including routers, Smart TVs, and gaming consoles.
However, they don't have dedicated apps you can download. As a result, you have to configure them manually. Moreover, they won't work if your ISP uses transparent proxies or DNS hijacking.
But if you prefer to use a Smart DNS service instead of a VPN, you must have an international NBA League Pass. The US version won't allow you to bypass blackouts. Additionally, it's better to use your PC or Mac because iOS and Android devices have location services that can determine where you are.
---
Unlocator
Smart DNS proxies may not be the ideal choice to avoid blackout or geo-restrictions, but they can get the job done nonetheless. However, you must subscribe to the best service out there: Unlocator.
It supports over 200 streaming channels, including NBA League Pass, beIN Sports, BBC Sport, BT Sport, Fox Sports Go, and NFL Game Pass. The service also has a seven-day free trial period that allows you to take it out for a spin before you commit.
Go to the Unlocator website and sign up.
To set up the service on your device, simply follow the setup manuals, guides, and videos.
Head back to your international NBA League Pass and launch it.
Watch any game live.
---
NBA League Pass Compatible Devices
Now that you know how to avoid blackouts with a VPN and Smart DNS proxy, you can stream any game live on the following devices:
Smartphones & Tablets
iPhone and iPad (iOS 11.0 and higher)
Android Phones and Tablets (version 5.x and above)
Kindle Fire
Gaming Consoles
Virtual Reality
Samsung Gear VR
Oculus Go
Oculus Rift
Google Daydream
HTC Vive
PlayStation VR
Windows Mixed Reality
Magic Leap One
Connected Devices
Roku 3+
Apple TV 3+
Android TV
Amazon Fire TV and Fire Stick
---
How to Bypass NBA League Pass Blackouts – Parting Words
The upcoming NBA season will soon be upon us. Each team will play 82 games (41 at home and 41 away) during the regular season. And there could be an additional 28 matches if the team reaches the Playoffs.
Now that's a lot of basketball action. And the best way to follow it is through your NBA League Pass. However, since blackout restrictions still apply, you must use a VPN or Smart DNS proxy service to watch the local games live. Therefore, make sure you subscribe to premium brands so that you don't miss out on any of the action.
The 2020/2021 season is expected to be one of the most competitive seasons ever. All teams have been busy strengthening their squads, so predicting a winner might a bit challenging.
Have you ever tried to bypass blackouts using a VPN or Smart DNS? Tell us all about it in the comment section below.