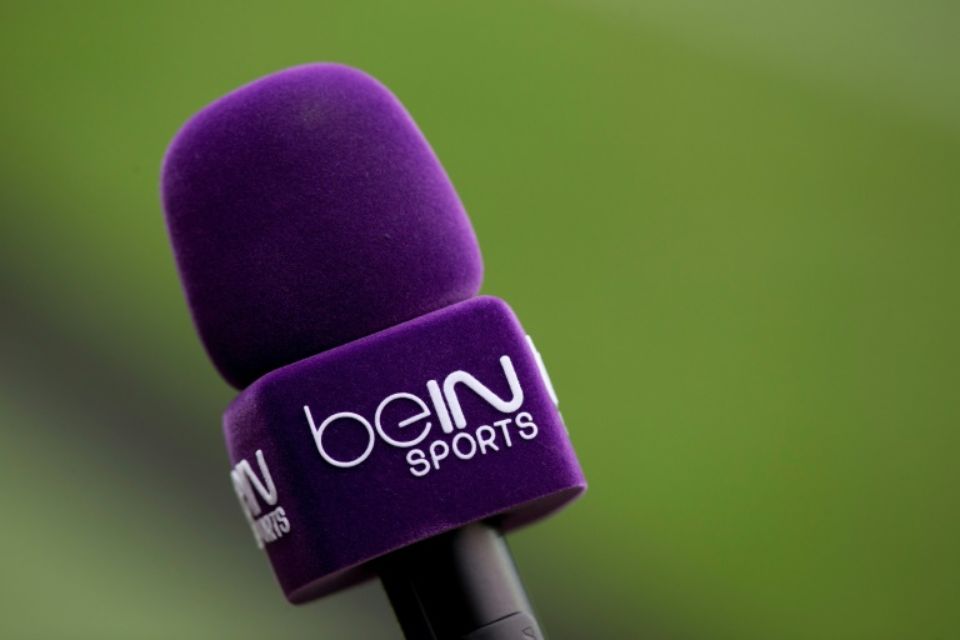 BeIN Sports Available Countries
How to Hide My IP Address With a VPN
Best VPNs
Unblock beIN Sports with Smart DNS
BeIN Sports on Sling TV and fuboTV
Broadcasting Rights on beIN Sports
Final Thoughts
"It's the biggest football show on the planet" is how Richard Keys kicks off his program on beIN Sports. And the sports presenter is not wrong; the network is home to the most-watched competitions and tournaments. That includes the Premier League, La Liga, Champions League, World Cup, and plenty more.
And beIN Sports doesn't stop there. It covers the most prestigious and popular sporting events like NFL, NBA, MLB, NHL, Roland Garros, rugby, and cricket. That is why it has millions of viewers from all over the world.
But despite being available in several countries, you won't have access to all these sports unless you live in the MENA region. That is where you can stream the maximum amount of content in one place. Unfortunately, that is not possible if you live abroad.
Although beIN Sports is available for viewers in France and the US, sports coverage differs due to broadcasting restrictions. Therefore, if you live outside the Middle East and North Africa, you must get a VPN or a Smart DNS proxy.
---
Table of Content
---
Where Is beIN Sports Available?
Formerly known as Al Jazeera, beIN Sports first launched in France in June 2012. It branched out to cover a lot more grounds like the MENA region, the US, Canada, Spain, Australia, New Zealand, and Turkey. It also has a wide presence in the far east, namely Singapore, Indonesia, Hong Kong, Malaysia, Thailand, and the Philippines.
However, sports coverage differs from one country to another, which means not all beIN viewers have access to the same content. In France, for example, the network has broadcasting rights for La Liga, Bundesliga, Seria A, Ligue 1, FA Cup, Copa America, and 2022 World Cup.
Other sports include the NFL, MLB, NBA, Euroleague, and European Rugby Champions Cup.
But it's the MENA region that gets the lion's share, as beIN Sports has a monopoly over the majority of sporting events. That includes the Premier League, La Liga, Serie A, Bundesliga, Ligue 1, Champions League, Europa League, Euro 2020, and World Cup 2022. And that's just football.
Other popular leagues include the NFL, MLB, NBA, US Open, Roland Garros, Australian Open, Six Nations, MotoGP, boxing, and the Olympics. Now, that's one bouquet you can't find anywhere else.
Therefore, if you want the most extensive sports coverage, you have to subscribe to beIN Sports MENA.
---
How Can beIN Sports Locate Me?
Just like any other online service, beIN Sports looks at your IP address to find out who you are and where you're from. Internet Protocol addresses reveal your online identity and location to the World Wide Web, and without them, you can't access surf the Internet.
Each device has a private IP address, but it's the public IP that your Internet service provider assigns to your router that connects you to the web.
Once beIN Sports sees your geographic whereabouts, it will connect you to the appropriate service. For example, if you're in France, you'll get rerouted to beIN Sports France. And if you reside in the US, you'll visit beIN Sports USA.
However, if you live anywhere outside the streaming service's coverage zone, you won't even have access to it. That's because the platform is geo-blocked outside the countries that I mentioned above. As a result, you'll miss out on a host of top-tier sports competitions.
But where there's a will, there's a way. Luckily for fans all over the world, virtual private networks and Smart DNS proxies are here to help.
---
What Can I Do to Avoid Online Restrictions?
Copyright issues and licensing agreements prevent beIN Sports from global availability. They also don't allow the service to showcase the same content across its geographical presence. That is why sports coverage differs from country to country.
To avoid all that restriction mumbo jumbo, you need a program that can hide your actual location and change it to another zone. Queue the virtual private network. This tool will redirect your Internet traffic to make it appear as if you were someplace else.
All you have to do is connect to one of its many servers, which are spread across several countries and regions. Moreover, the VPN will grant you a new IP address from the same location as the server you picked. In other words, if you connect to a server from Australia, you'll get an Australian IP address.
And since VPNs are better known for their cybersecurity prowess, they will make sure your online safety and privacy remain intact.
First, they'll encrypt any data or traffic that comes out from your device. That will prevent third parties like ISPs or hackers from monitoring your Internet activity. Second, trustworthy VPNs will eliminate any information that might reveal your online identity, location, or traffic.
Furthermore, these tools will help you avoid the web restrictions that certain governments impose. In China, for example, popular social media platforms Facebook, Instagram, and Twitter are all blocked. Even video-sharing and streaming apps like YouTube and Netflix are unavailable.
And in the UAE, Skype, Viber, WhatsApp Calling, and other VoIP services are banned to protect the interests of telecom providers. Well, you can avoid all those strict regulations when you're inside such countries by connecting to a foreign VPN server.
How to Install a VPN
Whether you reside in a country where beIN Sports is available or not, the best thing to do is connect to a server from the MENA region. The streaming service has broadcasting rights to almost every major sports tournament in that area, especially when it comes to football.
MENA stands for the Middle East and North Africa, and it includes countries like the UAE, Egypt, Algeria, Morocco, Saudi Arabia, and Turkey. And these are the steps you should follow to stream beIN Sports MENA:
Subscribe to a popular, reputable VPN service that has fast and reliable servers in the Middle East.
Download and install the VPN app from Google Play or App Store. The process should take a minute or so.
Once complete, launch the app, log in with your new account, and connect to a server from the MENA region.
You can also watch beIN Sports if you connect to other countries like France, the US, Australia, or Japan. However, I recommend the MENA version because it features the most content.
Go to the beIN Sports website or app and enjoy live games from anywhere.
---
Which VPN Should I Use?
To get the best streaming experience, you have to buy the most exceptional VPN service. That's right, top brands will force you to dig deep into your pockets, but they are worth every penny. They also have a presence in every continent and region on the planet, which is something you'll need if you wish to stream beIN Sports MENA.
Only elite VPNs offer an extensive selection of servers inside the Middle and North Africa. Other less reputable providers only focus on the most popular locations like the US, the UK, France, Spain, India, and Australia. Therefore, I recommend you use any of the below brands.
ExpressVPN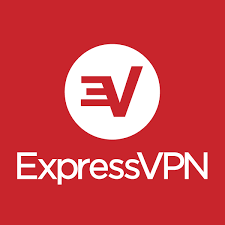 ExpressVPN claims the highest rank on my list. Leading cybersecurity experts and media outlets recommend this service, including the Huffington Post, Wall Street Journal, Forbes, and the BBC. But what makes this provider better than the others?
Well, for starters, ExpressVPN has more than 3,000 servers in 160 locations around the world. They include popular picks like Canada, the US, France, Spain, the UK, Australia, New Zealand, and Singapore. But they also operate servers in less conventional places like Algeria and Egypt.
You can connect to any of these server locations to watch beIN Sports. However, the content might differ due to broadcasting rights.
The company also has one of the highest speed rates in the industry, which makes it perfect for streaming HD shows, live sports, and even gaming. I personally use it to stream beIN Sports while I'm abroad to watch Premier League football. And I have to admit that I've never encountered any issues, especially concerning speed.
As for cyber protection, ExpressVPN uses the strongest encryption available thus far, the military-grade AES-256. It's the same one that the US government uses to protect classified, secret information. And with the no-logs policy that it follows, no one can intercept your sensitive data.
Why? Because ExpressVPN does not store activity or connection logs. Its systems categorically eliminate the storage of sensitive data. And for total transparency, the company invited top auditing firm PwC to verify its privacy claims. It even published the findings of the report to the public.
Also on the security front is a kill switch that terminates the Internet connection on our device in case the VPN app malfunctions. As a result, your online traffic won't divert to your ISP's servers where it's compromised.
And subscribers will enjoy a lot more benefits, including:
Pros
Fast speed rates.
Anonymity and privacy.
AES 256-bit encryption.
Apps for major platforms, including Kindle Fire and Linux
Vast server network.
Kill switch and DNS leak protection.
30-day refund policy.
Netflix and streaming support.
Smart DNS proxy: MediaStreamer.
Five simultaneous device connections.
Torrenting and file-sharing support.
24/7 customer support (with a live chat feature).
Cons
Pricier than other elite providers ($12.95/month).
"We may know that a customer has used ExpressVPN, but we never know how they have utilized our Service."

ExpressVPN
---
BulletVPN
If you're searching for the ultimate ExpressVPN alternative, then look no further than BulletVPN. This provider offers almost the same features as the number one VPN, but for a lower price. Perhaps the only noticeable difference between both brands is network coverage.
BulletVPN has fewer servers, namely 76 in 41 countries. However, they are distributed over strategic locations all over the world. The company even has servers in Algeria, Saudi Arabia, and Turkey, ideal for accessing beIN Sports MENA.
But if you prefer other beIN Sports regions, you can still unblock them. BulletVPN has servers in Canada, the US, France, Spain, Australia, New Zealand, Hong Kong, and Singapore.
Moreover, the company applies the most robust cybersecurity features on the market. That includes the AES 256-bit encryption, which offers 115,​792,​089,​237,​316,​195,​423,​570,​985,​008,​687,​907,​853,​269,​984,​665,​640,​560,​000,​000,​000,​000,​000,​000,​000,​000 possible combinations. In other words, it's unbreachable.
BulletVPN also implements a rigorous zero-logging policy, keeping the information it collects to a minimum. Therefore, it won't store sensitive data that gives away your location, identity, or online activity.
There's also a kill switch + BulletShield feature that won't connect tot he Internet unless you use a BulletVPN server. Here's what's more in stock for you when you sign up to this brand:
Pros
Military-grade encryption.
Speedy servers.
No-logs policy.
Free Smart DNS proxy.
Kill switch + BulletShield.
High compatibility (iOS, Android, Windows, Mac).
Support for five VPN protocols.
Works with Netflix.
Allows torrenting.
Round-the-clock customer service with live chat.
Unlimited bandwidth.
Cons
Only three devices connections at the same time.
Limited server network.
---
Can I Save Money and Get a Free VPN?
Saving money is always a wise move that every consumer seeks. After all, why pay top dollar for a certain service when you can get it cheaper or free elsewhere? But that logic is different when it comes to virtual private networks, simply because free VPNs don't offer the same features.
Let's start with the encryption. Some feeless providers don't even offer this security and privacy feature, while some use weak, crackable protocols. And some services lie about the level of encryption they implement, just to get you to subscribe.
But the most flagrant offense is the collection and sharing of sensitive information. A lot of free providers don't have no-logs policies, allowing them to store your online data to sell it to third parties for ads purposes. And the worst part is the companies that lie about it.
Hotspot Shield and Hola VPN claim that they do not keep records of your Internet activity, but both have been accused of doing just that.
And even if you're willing to disregard all that, you have your other regular issues, like limited servers, slow speeds, and inconsistency when bypassing geo-blocks.
To conclude this topic, Free VPNs have been weighed and measured, but they have been found wanting.
---
Smart DNS – Another Tool to Access beIN Sports
All roads lead to Rome. If you're looking for a more straightforward method to access beIN Sports from abroad, Smart DNS proxies can get you there. These tools also redirect your traffic, but only the part that reveals your location.
The benefit of using these programs is that they don't affect your connection's speed. VPNs consume a bit of speed due to the secure encryption they feature. However, Smart DNS proxies don't encrypt your data, which means you'll enjoy fast Internet browsing.
But privacy-concerned users will label that as a disadvantage because ISPs and government agencies will be able to track your online activities. If you're one of them, take a look at the other Smart DNS facts:
They don't hide your IP address: Your online identity and location will be visible.
Limited channel support: Each service has a list of channels that they can access, which means you can't unblock any website you want.
Possible malfunctions: They won't function properly if your ISP uses DNS hijacking or transparent proxies.
But if you're okay with all of that, Smart DNS proxies are adequate tools that can unblock beIN Sports and other streaming services
Unlocator – Top of the Heap
If you're wondering which Smart DNS proxy service to purchase, then I recommend one that has extensive channel support. It's probably the only feature that matters in this industry because these tools don't have a lot of functions like VPNs do.
Unlocator, for instance, probably has the largest channel support on the market. It can unblock over 220 streaming services, including beIN Sports, BT Sport, Sky Sports, ESPN+, NBC Sports, Fox Sports Go, fuboTV, and Sling TV.
On top of it all, it offers a free seven-day trial period, allowing you to test it out before you commit to it long-term.
Visit the Unlocator website and sign up for the free one-week trial. You won't even need to enter your credit card details during that period.
On the website, you'll find plenty of videos and guides to help you with the setup process.
You can install Unlocator on pretty much any device. That includes smartphones, computers, tablets, smart TVs, gaming consoles, and routers.
Cheer for your favorite team while watching beIN Sports from anywhere.
---
Watch beIN Sports USA Without Cable
Bein Sports viewers in the USA can watch La Liga, Ligue 1, and a bunch of selected college sports games without a cable or satellite subscription. They just need to sign up for an online live TV streaming service that offers the channel. That includes Sling TV and fuboTV.
As a result, you'll enjoy plenty of other channels in both sports and entertainment. But remember, these services are only available inside the USA, which means they will only give you access to the American beIN Sports.
If you want to unblock Sling TV or fuboTV from abroad, you have to use a VPN and connect to a US server.
Sling TV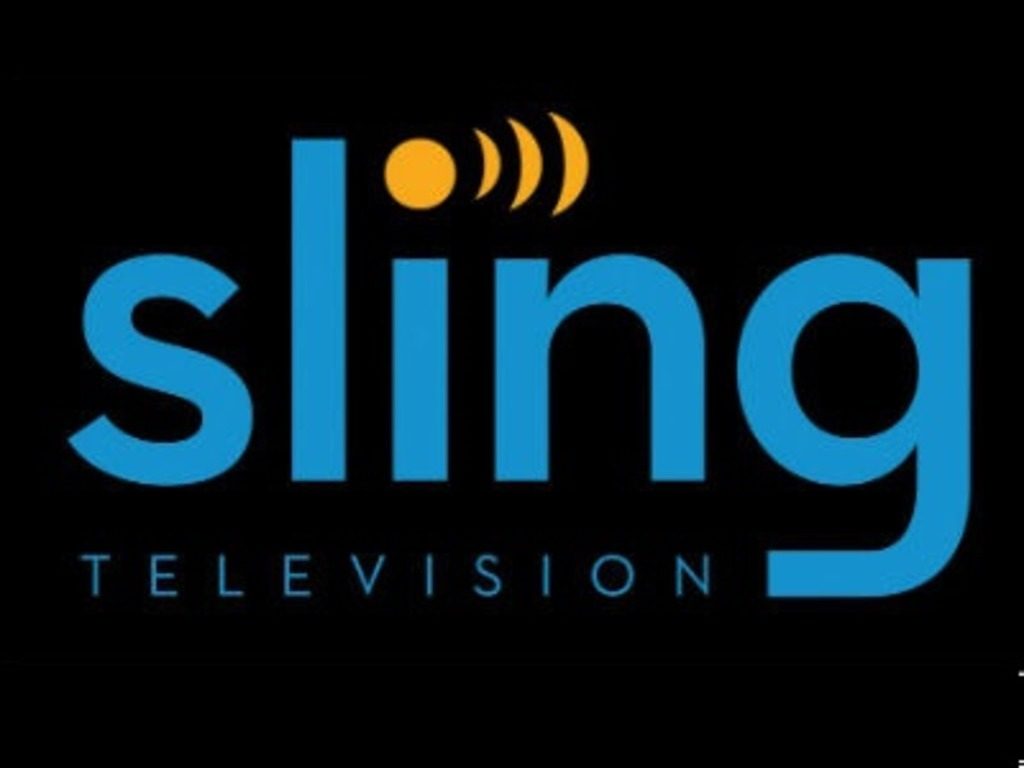 Your cheapest Internet TV option is Sling TV. It offers three subscription plans: Orange, Blue, and Orange & Blue. The first two packages cost the same, $25 per month. And you can mix them together to get even more channels for a monthly fee of $40.
However, with Sling TV's special discount, you can save 40% on any plan you choose during the first month. That takes the price down to $15 (for Orange or Blue) and $25 (for both). But the problem is that none of these plans will give you access to beIN Sports.
You'll have to pay an extra $10/month to get the Sports Extra bundle, which features beIN Sports, MLB Network, NBA TV, NHL Network, NBC Golf, and more. Now, that may seem like a lot of money, but trust me, it's worth it. You'll get plenty of sports and entertainment channels, including ESPN, NBC Sports, FS1, FS2, AMC, Fox, and Paramount.
FuboTV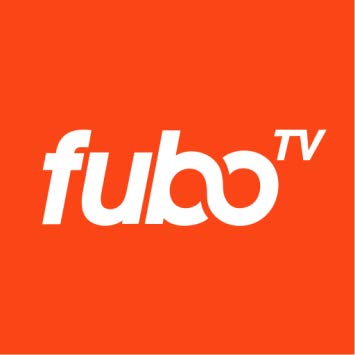 Fans of American sports won't enjoy a better streaming service than fuboTV. It features the most exclusive services like NFL Network, NBA TV, FS1, FS2, NBCSN, CBS Sports Network, and NBC Golf. And let's not forget access to up to seven beIN Sports channels, depending on which plan you purchase.
But that's not it. You'll also enjoy the latest movies and series from Fox, The CW, Paramount, AMC, Showtime, and more. FuboTV will cost you a minimum of $54.99 per month, a fair price considering all the channels you'll get. The charge can go up should you select more expensive packages.
"fuboTV offers an impressive lineup of 75+ sports and entertainment channels, multiplatform support, and dead-simple DVR functionality."

PC Magazine
---
BeIN Sports Coverage
As I already mentioned earlier, beIN Sports has broadcasting rights to a lot of sports tournaments and competitions. However, coverage differs from region to region. Viewers in the Middle and North Africa have the most extensive lineup, which is why I recommend you watch beIN Sports MENA.
Here's what's in store for you:
Premier League
La Liga
Serie A
Bundesliga
Ligue 1
Champions League
Europa League
Euro 2020
World Cup 2022
NFL
MLB
NBA
US Open
Roland Garros
Australian Open
Six Nations
MotoGP
Boxing
The Olympics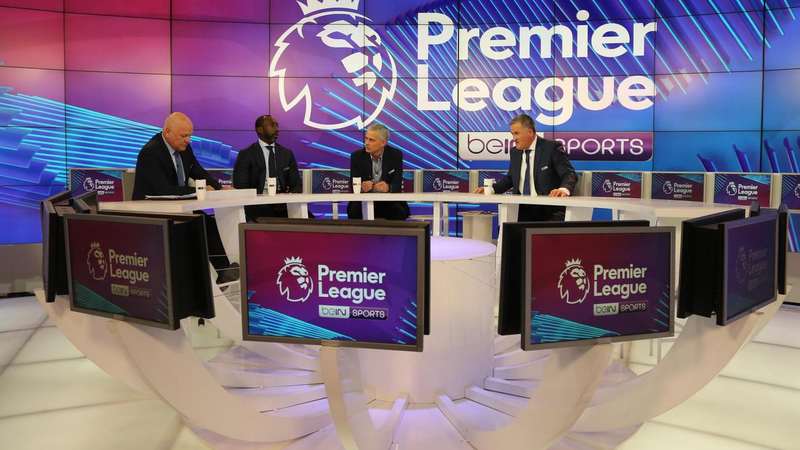 ---
Stream beIN Sports from Anywhere – Parting Words
BeIN Sports is home to the biggest sports show on the planet. Whether you enjoy soccer, football, basketball, tennis, golf, boxing, or racing, this service has got your back. But unfortunately, it is only available in a few selected countries, and the content differs depending on each region.
Therefore, you have to get a VPN and connect to a server from the MENA region like Egypt or Algeria. That's because beIN Sports has exclusive rights to broadcast every major competition there. Also, you could use a Smart DNS proxy as an alternative.
Which sport do you enjoy the most? Share your thoughts in the comment section below.