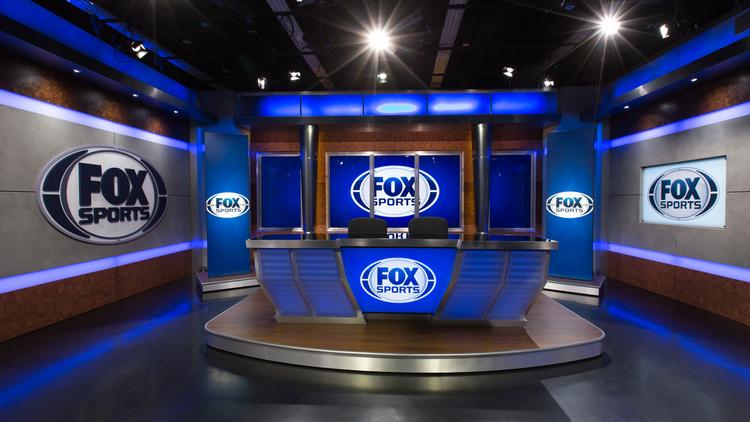 Fox Sports With and Without Cable
Use VPNs to Avoid Geo-blocks and Blackouts
VPN Functions and Installation Process
Best VPNs for Fox Sports Online
Watch Fox Sports With Unlocator
Fox Sports Coverage and Device Support
Are you a fan of American football, baseball, NBA, or MLS? Well, chances are you've heard of Fox Sports. The US network offers an extensive range of mostly national leagues and competitions, making it a popular choice among sports enthusiasts.
I'm talking about the NFL, MLB, NBA, NHL, MLS, and even NCAA college sports like football, basketball, and baseball. Moreover, Fox Sports is home to some of the most-watched international championships and tournaments. They include the Bundesliga, FIFA World Cup, FIFA Women's World Cup, and the Confederations Cup.
And the best thing about it is that you can stream every tournament online. Whether through Fox Sports Go or FS1 and FS2, you don't have to miss your favorite games when you're on the go. That handy solution is available for both cable subscribers and cord-cutters.
Unfortunately, there is one significant downside. Fox Sports's online services are geo-blocked outside the USA. That means you can't watch any live or on-demand matches when you're overseas. But there's no need to keep your chin down.
By using a couple of tools and methods, you'll be able to access any online Fox Sports content no matter where you are.
---
Table of Content
---
Fox Sports Online for Cable/Satellite Subscribers
Sports fans with a cable or satellite subscription can watch several Fox Sports channels on their television. And in case they were heading out during a crucial live match, they can still catch it live online on their smartphones, tablet, or laptops.
Fox Sports offers viewers a streaming platform named Fox Sports Go, which provides pretty much the same content as the cable TV network. However, following the acquisition of 21st Century Fox by Disney, the apps and OTT services split into two.
According to some users, the content on Fox Sports Go differs from the Fox Sports app. The first one now includes content from Fox Regional Sports Network. Meanwhile, the second service displays videos from FS1 and BTN (Big Ten Network).
Francois McGillicuddy, president of Big Ten Network, revealed that BTN content would no longer be available on BTN2Go.com, FOXSportsGo.com, the BTN2Go app, or the FOX Sports Go app. Instead, viewers should switch to the FOX Sports app and FoxSports.com/live.
Still, Fox Sports Go will give you access to MLB, NBA, and NHL, in addition to some college sports.
"Note: Programs on FOX, FS1, FS2, Deportes, and BTN can be streamed in the FOX Sports App or on foxsports.com."

Fox Sports Go
Fox Sports Go won't cost you a dime. But you need to receive the channel in your TV channel lineup and login with your TV provider.

---
Fox Sports for Cord-Cutters
Any sports fan can watch Fox Sports live online. In other words, you don't have to be a cable or satellite subscriber to stream games or original programs. Thanks to OTT live TV platforms like fuboTV or AT&T TV Now, you can watch your favorite competitions online without cable.
These streaming services have a lineup of various channels that don't just cover sports. They also feature entertainment, news, music, and more. And the ones that feature Fox Sports include:
Sling TV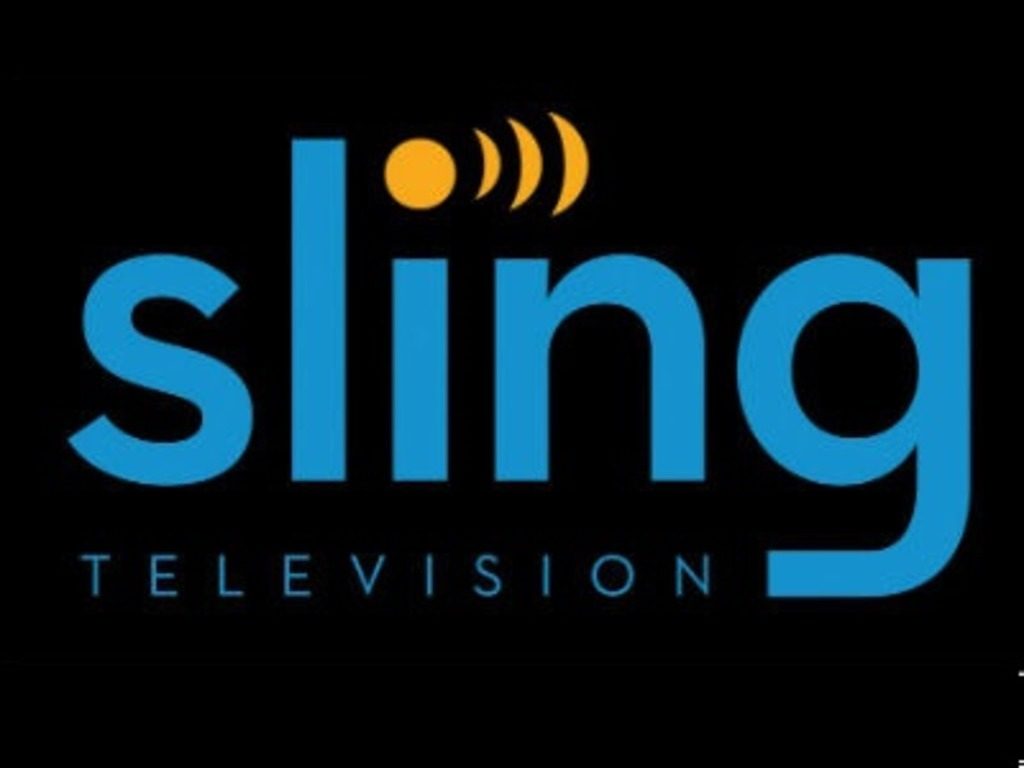 Your first and cheapest option to watch top-tier football, basketball, baseball, or more is Sling TV. The basic Blue package on offer allows you to watch FS1 and FS2, as well as other sports channels like NBC Sports, NBCSN, and NFL Network. It costs $25 per month, but you'll benefit from a 40% discount ($10 cheaper) during the first 30 days.
You can add ESPN, ESPN1, and ESPN2 to the concoction if you subscribe to the Orange & Blue plan. The usual price for this bundle is $40/month, but with the 40% discount, the fee drops to $25 for the first month.
Moreover, if you don't mind the additional charge, you can purchase the Sports Extra package for $10/month. That will unlock premium channels like beIN Sports, MLB Network, NBA TV, and NBC Golf.
---
Hulu + Live TV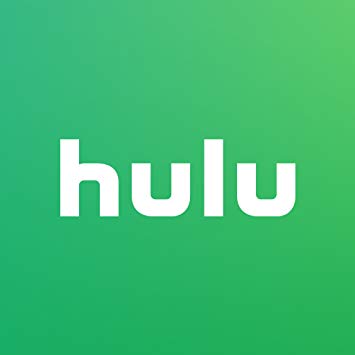 If you enjoy sports, movies, and series as much as I do, you won't find a better service than Hulu with Live TV. As you already know, Hulu is behind some award-winning series like The Handmaid's Tale, Castle Rock, and Casual. You can even get HBO as an add-on for $14.99/month and watch Game of Thrones, Chernobyl, Succession, and Westworld.
But it's not just about films and shows. Hulu + Live TV brings you popular sports channels like FS1, FS2, ESPN, ESPN2, NBCSN, and much more. That means you can watch local leagues like the NBA, NHL, NFL, and even NCAA college sports.
And let's not forget international competitions like the English Premier League and the UEFA Champions League.
All that is available as part of Hulu + Live TV's basic plan, which costs a monthly fee of $44.99. However, the price will witness a $10-increase starting December 18. Personally, I still think this service is worth the money. I'd even subscribe to the HBO add-on.
---
YouTube TV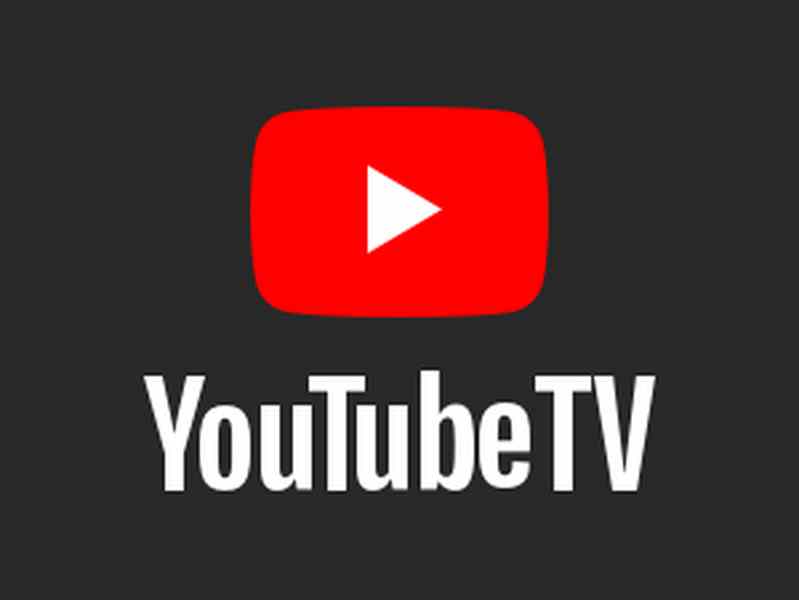 For $49.99 a month, you'll be able to enjoy over 70 channels without signing any cable or satellite contract. YouTube TV offers a lot of sports coverage through the likes Fox Sports, FS1, FS2, BTN, CBS Sports, ESPN, ESPN2, NBC Sports, MLB Network, and NBA TV. You can even add Fox Soccer Plus for an extra fee.
The basic entertainment lineup isn't bad either, as you'll enjoy Fox, AMC, Cartoon Network, Disney, E!, TLC, SyFy, and YouTube Originals. And if you want premium channels, Showtime, Starz, and AMC Premiere are available as add-ons.
---
FuboTV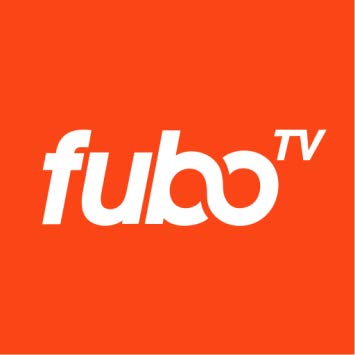 For the ultimate sports streaming service, especially American leagues and tournaments, you better head over to fuboTV. It brings viewers an almost unmatched sporting experience thanks to a wide selection of channels. They include FS1, FS2, NBCSN, NFL Network, NBA TV, beIN Sports, NBC Golf, CBS Sports Network, and the Olympic Channel.
The starting price for fuboTV is $54.99/month, but the higher you go, the more channels you'll get. The basic package also features non-sports-related channels like Showtime, Fox, The CW, Paramount, and AMC.
---
AT&T TV Now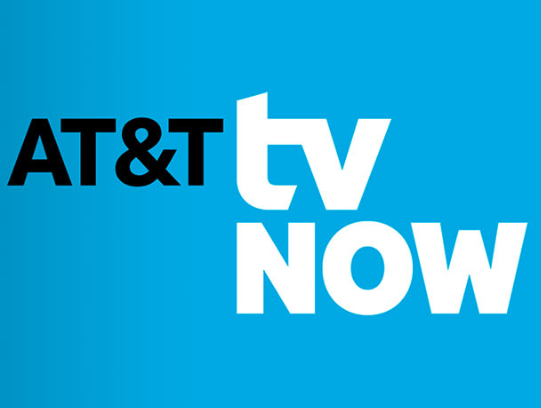 AT&T TV Now recently introduced a price hike to its subscription plans. The basic package, called Plus, now costs $65/month, up by $15. However, some might still consider this a reasonable fee considering all the channels on offer. For sports, they include FS1, ESPN, ESPN2, and NBCSN.
And in terms of entertainment, the package features three HBO channels, The CW, Comedy Central, Fox, MTV, and CBS.
Even the upper-tier Max plan witnessed an increase in prices, up from $70 to $80/month. It allows you to enjoy a couple of more sports outlets like FS2, ESPN News, NBC Golf, and the Olympic Channel. The service also includes HBO and Cinemax.
You can add Showtime and Starz for $11 per month each.
---
Can I Access These Services From Anywhere?
The Fox Sports website and app, in addition to Fox Sports Live, don't allow you to watch live or on-demand sports. Because of copyright issues and broadcasting restrictions, games and programs that air on Fox Sports are available for US residents only.
In other words, once you step outside the territories of Uncle Sam, you won't be able to stream videos from any Fox Sports platform. Even those who have a valid cable subscription cannot access live online content from overseas.
And the same thing applies to the live TV streaming services like fuboTV or YouTube TV. All websites take a look at your IP address once you send a request to visit them. That's because this numerical label that your ISP assigns to your device can reveal your geographic location.
Now, it won't show specific details like a street address or building, but it can help web services determine your country and city.
When the streaming platform sees that you are outside its broadcasting area, it won't allow you to watch any video. Here's what you might see on display instead:
"Sorry! Looks like we can't serve any content at the moment. This could be because of network coverage, or it could be because we can't confirm that you're located within the United States."
---
How Can a VPN Overcome Geo-blocks?
The ideal solution to avoid geo-blocks is to hide your actual IP address and switch to another one from the US. But is it possible? Yes, it is. Virtual private networks, better known as VPNs, can rechannel your online traffic through any server of your choice.
To access Fox Sports online platforms, as well as Internet TV services, you must connect to a server located inside the USA. Once the connection is established, your VPN provider will match your IP address with your new location.
As a result, when websites read your IP to determine where you are, they'll think that you are inside the United States. That means you'll be able to access any American-restricted online service, not just the ones mentioned above.
Can VPNs Bypass Blackout Restrictions?
Any sports streaming fan and cord-cutter know what blackouts are. If you're a cable consumer who just recently joined the online viewing scene, you're in for some shocking and frustrating news.
Leagues like the NFL, MLB, NBA, and NHL prevent online viewers from streaming live games online. They do so to protect the interests of cable and satellite providers who bought exclusive broadcasting rights of these competitions.
As a result, any game inside your local market won't be available for viewing live. You'll have to wait until the match is over before you can stream it. Some services even make you wait more than 24 hours to watch it online.
And since Fox Sports platforms are home to all those championships, they have to apply blackout restrictions. Even live Internet TV services can only air out-of-market games. But your VPN can fix this problem the same way it can avoid geo-blocks, by changing your online location.
If you want to see the Chicago Bears take on the New York Giants at home, you have to connect to a US server that is outside the Windy City. For example, you can select a server from Los Angeles, Kansas, or Dallas. That way, you'll appear as if you're someone trying to stream an out-of-market game.
---
What Else Can VPNs Do?
Virtual private networks aren't just handy when it comes to watching sports, movies, or series. They are also excellent cybersecurity tools that can safeguard your online privacy and security, and give you the Internet freedom you deserve.
Take a look at the other main services they provide:
No records of sensitive information: Elite VPNs implement transparent zero-logging policies that prevent them from storing or sharing essential user data. Their servers immediately delete anything that can track your online identity, location, activity, or connection.
Best encryption in the industry: No third parties will be able to monitor what you do online. Anything that comes out of your device will be engulfed with the strongest level of encryption: the military-grade AES-256.
Censorship-free web browsing: VPNs mean complete Internet freedom. Banned websites are a thing in the past thanks to online location spoofing. As a result, you'll be able to access VoIP services in the UAE, as well as Facebook and Google in China. All you need to do is connect to any foreign server in case you visit those countries.
Cheaper deals: Some online shopping or flight booking services charge higher fees based on your geographic location. But since VPNs can hide and change where you actually are, you'll avoid unjust pricing and get the deal you deserve.
Easy Steps to Install a VPN
Another great thing about VPNs is that their apps are compatible with the majority of operating systems. Therefore, it is fast and effortless to install them on your device. And remember that you're allowed to be picky when it comes to virtual private networks.
In other words, take your time and do a bit of research before you select a provider. Aim for a high-ranked VPN service, and whatever you do, stay away from free VPNs. We all prefer to save a bit of money here and there, but not in critical matters like cybersecurity.
After all, these companies have to raise money to pay the bills, and they do so at the expense of your privacy. They will keep records of your online activity and sell the data to third parties like advertisement firms. Not so free after all, right?
But even if you're willing to let that slide, most of these providers offer limited bandwidth, narrow server network, slow speeds, and sometimes weak encryption levels. Furthermore, they can't always unblock your favorite streaming platforms.
So here's what you need to do to watch Fox Sports Online from anywhere:
Start by creating a VPN account. Visit the website of the provider you selected and sign up.
Then, you must download and install the VPN app on your device. You can do that directly from the website or via Google Play and App Store.
Open the app and sign in with your new account.
Connect to a server from the United States to unlock Fox Sports Go and other American streaming services. But remember to choose a server outside your home market to avoid blackouts.
Enjoy any Fox Sports online platform from anywhere in the world.
---
My Top Recommendation – ExpressVPN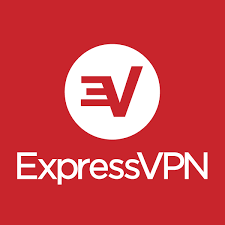 You didn't think that I would just leave you to do all the heavy lifting yourself now, did you? If you're too busy to research VPN features, let me give you the name of the same provider that I use, ExpressVPN. It has a 9.4 over ten rating on Trustpilot and a 4.6-star rating on App Store.
Even cybersecurity experts from PCWorld, CNET, and TechRadar give it a two thumbs up. And it's easy to see why.
The company owns more than 3,000 servers across 94 countries, and many of those are located inside the United States. So the first thing you can bet on is that you'll be able to avoid geo-blocks and blackouts no matter where you reside.
ExpressVPN also guarantees speed, something that's absolutely crucial for streaming and gaming. I've been a customer for quite some time now, and I can't remember experiencing any buffering issues. Not many elite providers can offer that level of speed.
Moreover, it uses best-in-class encryption, which is the Advanced Encryption Standard with 256-bit keys (AES-256 for short). Cracking this cookie is practically impossible, even with the world's most powerful supercomputers. You'll also benefit from a kill switch in case the VPN malfunctions.
Simply put, no one will be able to see what you're doing online once you connect to an ExpressVPN server. And to give you even more privacy, the company follows a strict zero-logs policy. In other words, it won't store or share any of your sensitive data.
Pros
Military-grade encryption.
No records of sensitive data.
Excellent, stable speeds.
3,000+ servers in 94 countries.
30-day refund policy.
Apps for every major OS.
Smart DNS proxy (MediaStreamer).
Streaming compatibility, even with US Netflix.
A kill switch.
Five concurrent device connections per account.
24/7 customer support service.
Torrent support.
Headquartered outside invasive jurisdiction (in the British Virgin Islands).
Cons
Slightly pricier than its elite peers.
---
BulletVPN – Worthy Alternative
If ExpressVPN is too heavy on your pocket, why not pick a cheaper alternative? BulletVPN can give you the essential privacy and security features you need, in addition to speed and online access.
You'll enjoy the same strong encryption level, as well as a no-logs policy, and a kill switch. And if you enable BulletShield, the VPN won't connect you to the Internet unless you use a BulletVPN server. That brings me to my next point, speed.
The company uses "premium grade carrier lines to provide the highest speeds possible." Moreover, their servers are fast and never overloaded. That makes BulletVPN an ideal choice for streaming, especially since it can unblock major services like US Netflix, Hulu, BBC iPlayer, and more.
The limited network coverage might surprise you a little, especially when you compare it with ExpressVPN. But just because the company has 71 servers in 37 countries doesn't mean it can't bypass geo-blocks or blackout restrictions.
The servers are placed in strategic locations, and a dozen of them are spread across the USA.
Pros
30-day money-back guarantee.
AES-256 encryption.
Speedy servers.
Zero-logging policy.
Kill switch with BulletShield.
Unlimited bandwidth.
Netflix and streaming support.
Torrenting allowance.
Round-the-clock customer support service.
Free Smart DNS.
Apps for iOS, Android, Windows, and Mac.
Support for fice VPN protocols.
---
Watch Fox Sports Online With Unlocator
Even though Fox Sports Go and other related streaming services are unavailable outside the US, you don't have to use a VPN to unblock them. Another option you can consider is a Smart DNS proxy. It's a tool that only reroutes the URLs that expose your location instead of your entire traffic.
And that's about it actually. Don't expect any robust encryptions or hidden IP addresses because Smart DNS proxies don't offer any of that. So it can be a double-edged sword in terms of speed and privacy. No encrypted data means no speed drops, but also no anonymity or privacy.
There's also a good chance they won't function properly if your internet service provider uses DNS hijacking or transparent proxies. And since they can't conceal your actual IP address, they won't be able to unlock every streaming channel.
Instead, they have a list of supported channels, so make sure Fox Sports Go or other streaming options are among them.
Unlocator is a Smart DNS service that can access more than 220 streaming channels. Fox Sports Go, Sling TV, fuboTV, and Hulu are included, in addition to ESPN, ESPN+, NBC Sports, beIN Sports, MLB.TV, NHL.TV, NFL Game Pass, BT Sport, and more.
You'll get a free one week trial upon subscription without the need to submit any credit card details.
Visit Unlocator and click "sign up" to benefit from a 7-day free trial.
Follow the simple setup guides and videos to install the service on your device.
You can set up Unlocator on pretty much any device. That includes iOS, Android, Windows, Mac, Routers, PS4, Xbox, and Smart TVs.
Enjoy Fox Sports online no matter where you are.
---
Fox Sports Coverage
When you subscribe to Fox Sports, whether via cable, satellite, or online service, you'll enjoy the most popular championships in the US and the world. Here is some of the content that's available on Fox Sports's online platforms:
NFL
NCAA football
MLB
NHL
NBA
College basketball
World Cup
Women's World Cup
Confederations Cup
Bundesliga
MLS
WWE
Boxing
NASCAR
USGA
National Rugby League
Davis Cup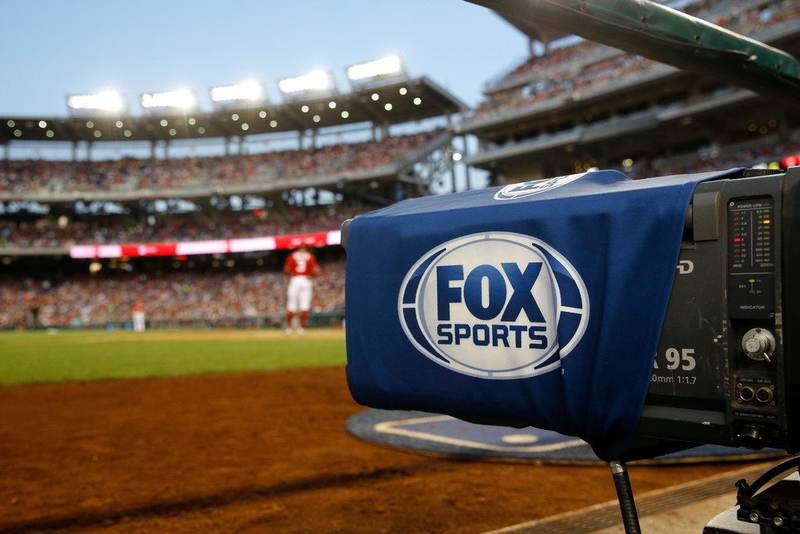 ---
Supported Devices for Fox Sports Apps
You can stream your favorite games on any of your preferred devices. Fox Sports applications, including Fox Sports Go, are compatible with almost any operating system and platform. Here are some of them:
Android
Windows PC
iOS
OSX Mac
Chromecast
Xbox One
Roku
Android TV
Apple TV
Amazon Fire TV/Fire TV Stick
Kindle Fire
---
Watch Fox Sports Online Outside the US – Final Words
Fox Sports is one of the biggest sports networks in the USA and home to the most-watched competitions. And you can stream all that content online in case you're on the go by using Fox Sports Go, as well as other Internet TV services.
But these OTT platforms are all geo-blocked for those who travel or live abroad. That is why VPNs or Smart DNS proxies like Unlocator must step in to save the day. Use any of those tools to spoof your online location and watch Fox Sports Live online outside the United States.
Which service do you use to stream Fox Sports content online? Share it with us in the comment box below.