Sports
How to Watch Serie A Live Online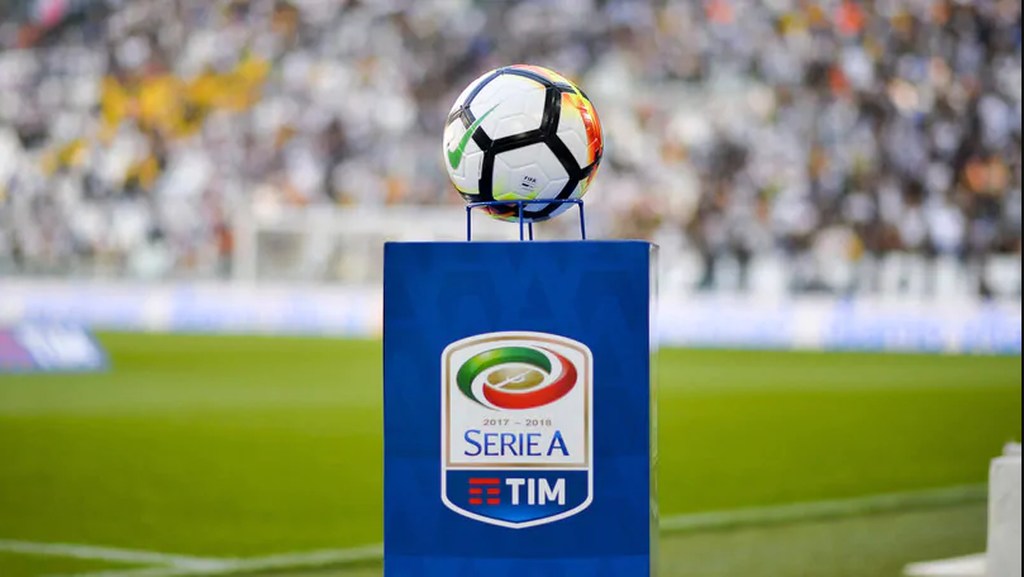 Serie A list of broadcasters
VPN explained
Stream Serie A with VPN
Choosing the right VPN
What to Expect!
Goals, goals, goals
Final words
What comes to your mind when I say Italy? Is it food like pasta or pizza? Or perhaps historical monuments like the Colosseum or the Pisa Tower? Maybe it's some of the world's most renowned artists and painters like Michelangelo and Leonardo Da Vinci? The list goes on and on.
That's because Italy's contribution to the world is so immense that it covers every domain. That includes history, religion, art, exploration, automobiles, fashion, food, architecture, literature, science, and more.
But for me, one of its most significant contributions has to be in sports, and more precisely, football.
I mean, don't get me wrong, I'm a big fan of the other fields that I listed. But the passion that the Italians have for football is commendable. I witnessed it firsthand during a Serie A match between Juventus and Inter Milan a few years ago.
As if I needed another reason to love Calcio.
The 2022/2023 Serie A season kicks off on August 13th, 2022, and concludes on June 21st, 2023. Football fans from all over the globe will tune in to watch their favorite teams, but they may reach dead ends if they're doing it online. That's because the streaming channels that are broadcasting the event are geo-blocked outside their respective regions.
Luckily, virtual private networks can circumvent online restrictions and give you access to every service no matter where you are.
---
Content Overview
---
Serie A Broadcasters
Italian football gave the game some of its most iconic players. Alessandro Nesta, Paolo Maldini, Roberto Baggio, Alessandro Del Piero, Fabio Cannavaro, Francesco Totti, and Andrea Pirlo, are just some of the legends who have graced the game.
Today, Serie A is home to some of the best footballers in the world. As a result, several broadcasters fight for exclusive rights to air the league.:
| Channel | Country |
| --- | --- |
| Fubo TV | Canada |
| ESPN | Brazil |
| CBS Sports | USA |
| beIN Sports | Australia/New Zealand/France |
| TV2 Play | Denmark |
| DAZN | Germany/Italy |
| Sport TV | Portugal |
| Movistar+ | Spain |
| C More | Sweden |
| BT Sport | The United Kingdom |
| Abu Dhabi Sports | MENA |
| Voot | India |
| Match TV | Russia |
| Supersport | South Africa |
| Ziggo Sport | The Netherlands |
As you can see, there is a wealth of channels that allow you to stream Serie A. But the only snag is that they are not available outside their respective coverage zones. In other words, if you reside in France, the only way to watch the mataches live is on beIN Sports.
So if you prefer another streaming service, like ESPN, for example, then tough luck. Copyright issues prevent any other channel from screening Serie A matches in French territory.
However, with a VPN, everything is within your grasp.
---
What Is a VPN?
As you might have guessed by now, a VPN stands for a virtual private network. As the name implies, these programs create a private connection between your device and the Internet via a global network of servers. Think of it as a secure tunnel that guarantees safe passage to your online traffic.
Once you connect to a server from the list, your VPN will reroute your internet connection and encrypt it. Furthermore, you'll receive a new IP address from the region that you selected. As a result, your online location will change, making it appear as if you were residing in a different country.
In other words, if you connect to a server from Italy, you'll get an Italian IP address, which allows you to watch Serie A on DAZN or Sky Go.
The same process applies to the other streaming services on the list. Simply connect to a server inside their coverage zone to easily bypass their geo-blocks.
Though VPNs are efficient tools for streaming restricted content, there are plenty of other things they can do.
Avoid Censorship
If you're a constant traveler who has visited several countries, you might have noticed something different about your internet access. You see, several nations have online restrictions, which means that you won't have passage to your favorite websites
China, for example, uses the Great Firewall to block popular social media apps like YouTube, Facebook, Twitter, and Instagram. Chinese Internet regulators even clamped down on several VPN services and banned them.
However, other VPN providers are still operational in the country, and they are your only road to internet freedom.
By connecting to a foreign server, you'll have access to the forbidden websites no matter where you are inside China.
Protect Your Online Privacy and Security
As I already stated, virtual private networks can encrypt your internet traffic and data. As a result, your Internet service provider, or the authorities for that matter, cannot track your online activity. All they'll see is that you're using a VPN.
Furthermore, hackers won't be able to read the sensitive data that you input, which keeps your information safe from any prying eyes. And since your actual IP address is not on display, no one can determine your online identity. This makes VPNs the ultimate tools for anonymity.
Access to Geo-restricted Content
When you subscribe to a VPN service, the online world becomes your oyster. By spoofing your location, you won't just have access to streaming channels, but also to your local bank account in case you're overseas.
Banking services also apply geographic restrictions for security reasons. Therefore, you'll have a hard time completing some urgent transactions when you're abroad.
But virtual private networks will unblock these websites no matter where you are and allow you to conduct your business safely by encrypting your data. Anything you type onto your screen will be between yourself and your bank.
Better Deals
Are you a fan of online shopping? Well, who isn't? Why go from store to store looking for your favorite items when you can check out entire collections from the comfort of your home? Not only that, but you can order what you want and have it delivered to your doorstep.
A VPN will help you get better deals if the items you're buying are located in another country. By hiding your IP address, online shopping websites won't be able to charge you extra.
---
How to Stream Serie A Using a VPN?
Alright so let's do a quick VPN roundup, shall we? These tools can protect your data, conceal your identity, ensure anonymity, unblock your favorite websites, and save you money. Therefore, the only question you have to ask is: "Where do I sign up?"
Allow me to walk you through that part. Here's how you can stream Serie A with a VPN:
First, you must register to a VPN service that's top of the line. These providers have an extensive network, which means you can access any Serie A streaming channel.
Then, install the VPN app on your device. You can do that from Apple's App Store, Google Play Store, or directly from the VPN website.
Once the app is up and running, select a server from the list and connect to it.
If you want to watch Italy's top-flight league on beIN Sports, connect to a French or Turkish server (or the other countries that the service covers). If you prefer Serie A in Italian, connect to a server from Italy to stream it on DAZN or Sky.
When the server connection is established, visit the streaming service of your choice.
Enjoy all the matches, all the goals, and all the action from anywhere.
---
Which VPN Should I Get?
If you search online for the best VPN, you'll get plenty of different results. Each brand claims to offer the best services, but few actually provide premium features. Therefore, you must do your homework before you subscribe.
Start by reading the privacy policy to make sure that your VPN doesn't store logs of your internet activity or connection. Also, your provider must use the most robust encryption protocols and operate a vast server network.
Connection speed is critical as well because secure encryption will reduce rates. Therefore, your VPN must ensure that this drop is minimal and maintain an excellent connection.
These are just some of the things you should look out for, which makes the VPN selection process a daunting task. That is why I decided to help you by testing out several brands and selecting the best four.
ExpressVPN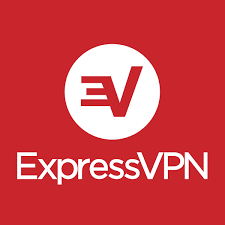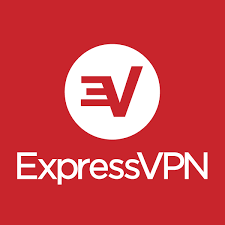 Putting ExpressVPN on top of my suggestion list was a no-brainer, to be honest. This is a reliable and efficient VPN that's been around for ten years, which means it is well-established as well. It is the service that I am currently using, and here's why.
ExpressVPN implements a strict no-logging policy, meaning that it keeps zero records of your online activity or connection. The only information that the company collects includes app versions, connection dates (not time), server locations, and daily transferred data.
These logs won't endanger your privacy in any way, and the service needs to gather them to improve its performance.
"We have carefully engineered our apps and VPN servers to categorically eliminate sensitive information. As a result, ExpressVPN can never be compelled to provide customer data that does not exist."

ExpressVPN
The company also encrypts your data and activity using military-grade protocols like the AES 256-bit. This encryption is impossible to crack or breach because it provides trillions of possible combinations.
Moreover, ExpressVPN has more than 3,000 servers across 94 countries. Its vast network covers every continent (except for Antarctica), giving you access to countless websites and applications. Its servers are also quite speedy, even the ones that are remote.
But the best part is that the company gives you the option to cancel your subscription and get a refund if you're dissatisfied with the service.
Pros
MediaStreamer (free Smart DNS service).
Tailored apps for iOS, Android, Windows, Mac, Linux, and Kindle Fire.
Vast server network.
30-day refund policy.
No activity or connection logs kept.
AES 256-bit encryption.
P2P and torrenting support.
Access to any Netflix library.
24/7 customer support.
Five simultaneous device connections.
Outside Five Eyes jurisdictions.
Cons
$12.95 monthly subscription fee, which is a bit pricey.
---
BulletVPN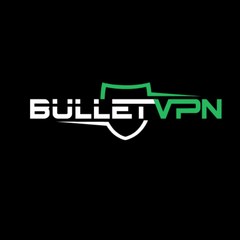 This VPN service scored plenty of positive results on my tests. BulletVPN hasn't been around for that long, but it quickly established itself as an elite provider in the VPN industry.
That's because it offers almost the same premium features as its counterparts on this list. Perhaps the only difference is that it has a small server network of just 52 servers across 30 countries. But don't think it can't unblock your favorite streaming channels because these locations cover key regions like the US, the UK, France, Italy, and Australia.
BulletVPN provides 'blazing fast speeds,' but it shouldn't come as a surprise since the word 'bullet' is in its name. Speedy servers mean that this is a great option for streaming live matches in HD. The service even has a free Smart DNS proxy service.
And of course, when it comes to privacy and security, the company uses AES 256-bit encryption, as well as a no-logs policy.
Pros
Fast speed rates.
Servers in 50+ countries.
Strong encryption.
Support for all VPN protocols.
30-day money-back guarantee.
Five simultaneous device connections per account.
Smart DNS service.
Zero-log policy.
Unlimited bandwidth.
Round-the-clock customer support (with live chat feature).
---
NordVPN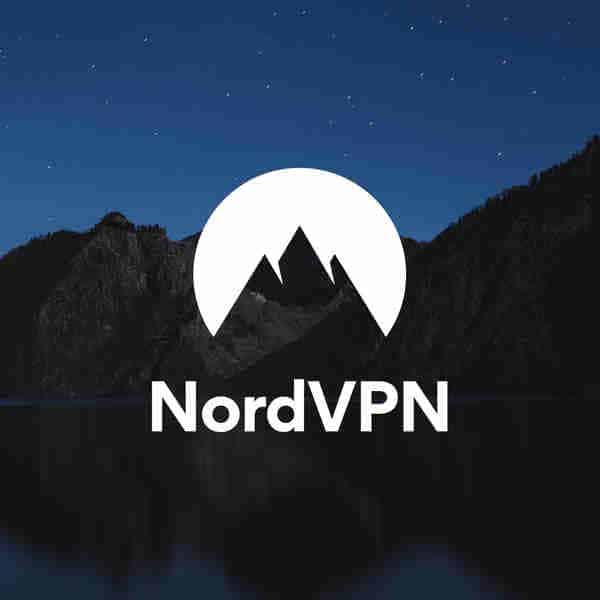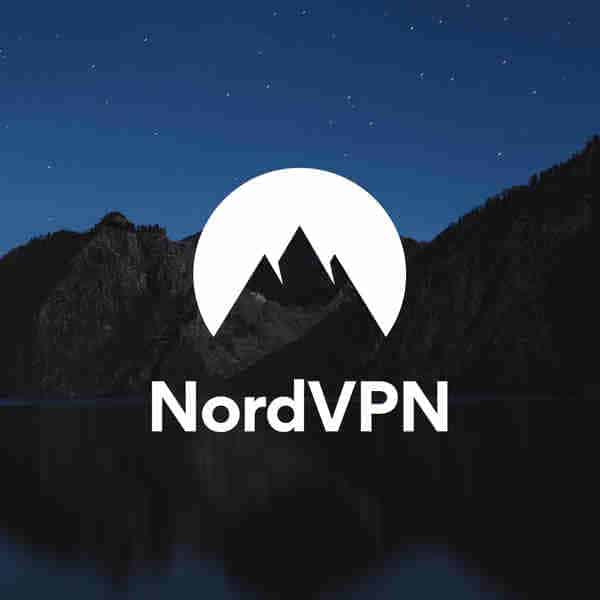 Another brand that registered some impressive scores on my tests was NordVPN. The best feature that I liked about this service was the double VPN, which encrypts your data twice. The Panama-based company also uses AES 256-bit encryption and doesn't record or share your internet activity.
NordVPN also scored pretty well on the customer support test. This service is available round-the-clock via email, live chat, and help center. No wonder it received the Best Customer Support award at the BestVPN.com awards in 2018.
Furthermore, the provider operates over 5,000 servers in 60 countries, one of the biggest networks on the business. However, some of the servers were a bit slow compared to the other names on this list, which is why NordVPN occupies second place.
Nonetheless, it is a great brand to consider, and its apps are very user-friendly. You can install them on every major platform, including Windows, Android, iOS, Mac, and Linux.
Pros
Six concurrent device connections.
Panama headquarters (no data retention laws).
Supports torrenting activity.
Compatible with Netflix.
30-day money-back program.
Smart DNS service (SmartPlay).
Military-grade encryption.
Double VPN.
Zero-logs policy.
5,000+ servers in 60 countries.
Award-winning customer support.
Cons
Some servers are a bit slow.
---
Say No to Free VPNs
I won't beat around the bush; free VPNs are dangerous. I advise you to ignore these services, even if they cost zero dollars.
You see, high-ranked VPN companies charge a lot of money because maintaining and updating the server network, among many other things, is expensive. So how can free VPNs keep a top performance level if they offer their services at no cost?
Easy; through targeted advertisements. These companies will store your data and sell it to third parties who then use this info to bombard you with customized ads. The data includes activity, history, and connection logs, which goes against what VPNs are supposed to do.
Besides, most free providers are very untrustworthy. They have a limited and slow server network, and can't give you access to any website. Some of them even contain malicious software that infects your device and steals your data.
Furthermore, a lot of these brands have a paid version. TunelBear, for example, lures you in with a free service, but it only offers 500mb of data per month, which is nowhere near sufficient. To get unlimited data, you'll have to upgrade your plan and cough up monthly or yearly fees.
With that in mind, don't put your data and security at risk and register to one of the above providers.
---
About 2022/2023 Serie A Season
Serie A is regarded by many as the most tactical league in football, with an emphasis on the defensive style. But that doesn't mean it didn't feature some great firepower up front, with one of the best footballers in history.
Juventus is on a roll and has been adding to its legacy year after year. Nicknamed The Old Lady, Juve is once again the favorite to lift the Serie A title and extend their record of wins to ten.
Internazionale, better known as Inter Milan, have also added to their squad. This will help them compete better against what Juve represents nowadays.
Napoli, Roma, and AC Milan are also in the mix. Let's not forget that AC Milan cut Juventus' consecutive win streak last year. They earned their 19th title in the 2021/2022 season.
What happens next? We'll have to tune in and see for ourselves. For now, here are some of our readers' questions followed by answers you might be looking for:
Can I Watch Serie A for Free?
Almost every channel broadcasting the 2022/2023 season is premium. However, if you connect to a Russian server, you can watch Serie A for free on Match TV.
What Devices Can I Watch Serie A on?
The broadcasting channels are the leading streaming services in the world. In other words, device compatibility won't be an issue as you'll be able to watch the matches on devices such as Android, iOS, PC, Mac, PlayStation, Xbox, Chromecast, as well as Roku.
When Will This Year's Serie A Commence?
2022/2023 Serie A season kicks off on August 13th, 2022, and concludes on June 21st, 2023.
Can I Watch Serie A on Kodi?
Unfortunately, this is not possible as there are no official add-ons within the Kodi platform.
Which Team is the Defending Champion?
AC Milan steps in as the defending champion following their successful run during the 2021/2022 Serie A season.
---
Serie A Most Entertaining League in the World?
Italian football always focused on the defensive structure of their teams. That is why they were so difficult to break. But while many laud their discipline at the back, few praise their work in attack.
The English Premier League is often regarded as the most entertaining league in the world. But what defines entertainment? If it's goals, then in 2017 the honor should have gone to Serie A.
That year, the Italian top flight witnessed a goal flurry, with an average of 2.96 goals per game. La Liga came second with 2.94, the Bundesliga third with 2.87, and the Premier League fourth with a 2.8 average.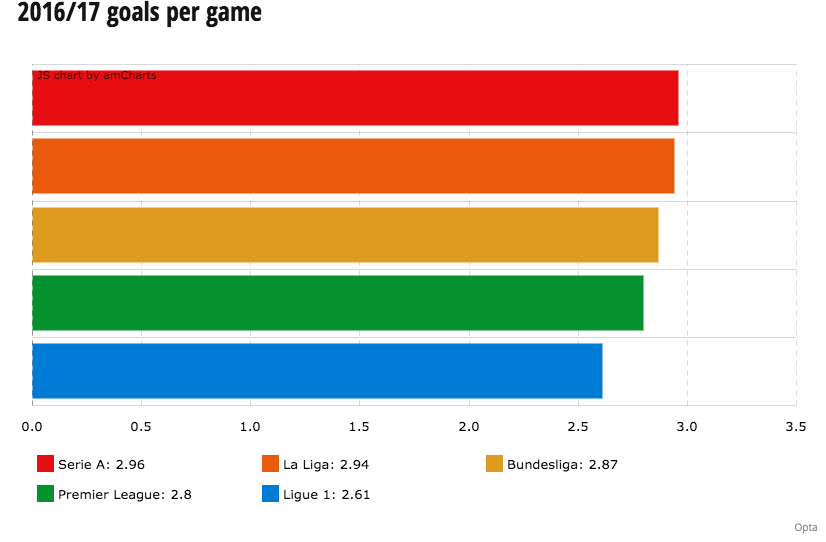 ---
How to Watch Serie A Live Online – The Wrap Up
Fans who will stream games will encounter geo-blocks depending on their location. With the right VPN, though, they can catch all the Serie A action from anywhere.
Just make sure you avoid free VPNs and register for elite services instead. ExpressVPN is number one in my book, but you can subscribe to any of the other brands as well.
Have you ever used a VPN to stream live sports? Which service did you use? Use the comment section to share your story.