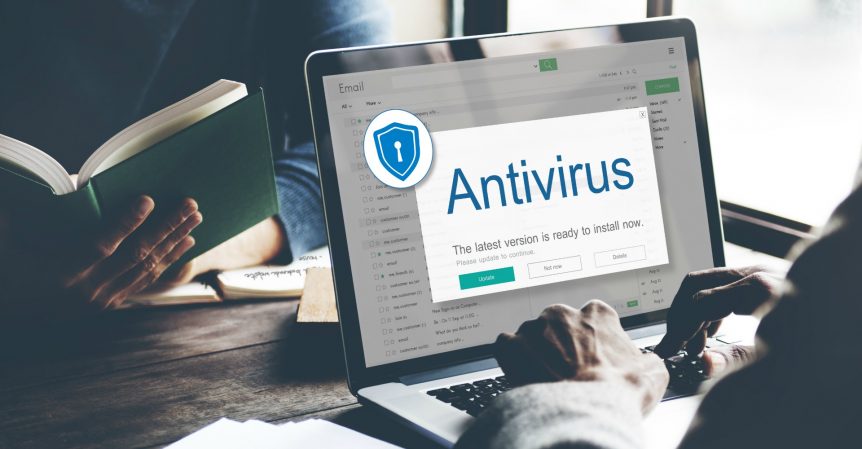 If you're using the internet without some kind of antivirus protection on your devices, you're putting yourself at tremendous risk.
According to industry reports, 317 million new pieces of malware emerged in 2014. That's almost one million viruses per day.
When you take that into account, the future of computing seems bleak. But the truth is, it's not. The same reports added that in almost 90% of actual data breaches, hackers relied on bugs that have existed for nearly 20 years. And in most cases, companies could have fixed the problems, but didn't.
Thankfully, for people like you and me, keeping ourselves safe is easier than ever. Antivirus software is highly effective at keeping your data safe. And despite the impressive level of protection that reputable antiviruses offer, they are surprisingly affordable.
Here are our top choices.
The 5 Best Antivirus Programs for Personal Protection
Please note that we use third party sites, primarily AV-comparatives, for performance statistics.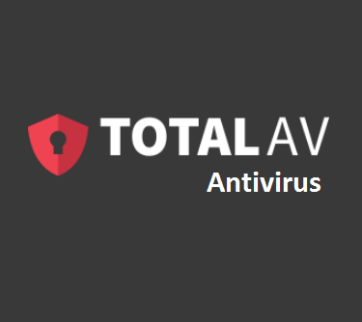 Pros
Excellent all-round protection.
Top-notch customer support.
A lot of customization and options.
Cons
Scans can be slightly slower than usual.
Need to create an account.
TotalAV is one of the best antivirus software in the industry, thanks to the many features it offers.
First of all, performance is reliable across the board, with excellent stats in both virus detection and removal. Moreover, you'll enjoy active protection while using your device online.
Another smart thing I really liked was the computer cleanup tools. Users usually take these things for granted, even though they can increase your device's speed by clearing out unused applications. However, TotalAV will make your PC run smoothly.
Furthermore, the antivirus software is so easy to use. You'll notice that as a consistent theme across all of our top picks. Usability is a huge deal, especially in the modern world, where a lot of people don't even use antivirus software.
Setup and control are simple from the main dashboard, which is easy to navigate as it has everything you need. Once you start running tools, the program will display clear graphical representations of your computer's performance. Few other brands offer that feature.
In terms of pricing, it's cheaper than the big names but just as efficient. There's the standard 3 tier model, with the option for extras, including the addition of a VPN (Virtual Private Network).
In case you didn't know, a VPN hides your online activity from everyone, including your ISP. It redirects your Internet traffic through a private network that keeps you safe and anonymous.
And TotalAV has an excellent customer support service, an area that many users complain about in the antivirus industry. But this brand has "24/7 super fast support." That means you can contact an employee at any time via email, the website, or the toll-free number.
Conclusion
Consistently excellent performance and a decent price tag, as well as top-notch user experience, make this my number one antivirus for personal use. From keeping families safe to high-end home business protection, Total AV delivers.
---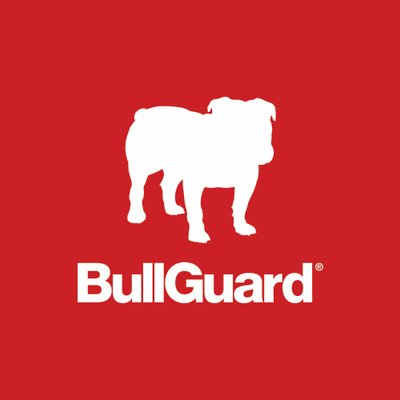 Pros
Excellent detection rates.
Good price.
Easy to use.
Cons
Less advanced options.
Can be slow when scanning.
Bullguard has been in the antivirus game for over 18 years. It originally started in Denmark back in 2002, then witnessed plenty of success thanks to the quality of its products.
The installation process is fast, and once you set it up on your computer, it won't take up much space or consume much RAM. That means it hogs less of your device's processing power and improves your PC's performance.
And it is straightforward to use it as you can access anything you need through the dashboard. Each section, from antivirus protection and firewalls to the parental controls, has a smart setup. As a result, you can immediately check what's working, what needs updates, and what needs fixing.
Many of these options run in the background. But if you want to take a more active, hands-on approach, the most common features are just a click away, which is great for the less tech-savvy users.
In terms of performance, antivirus programs are generally rated in two ways: Finding and dealing with viruses; and active defense of your system as you access and download files.
When it comes to virus detection, Bullguard is top-rated, giving you exceptional protection against all types of intrusions. However, real-time scanning was just above average, meaning there are better options out there.
The only downside, as we've seen with many antivirus companies, is customer support. Now, you shouldn't encounter any issues when using Bullguard. But if you do, your options are limited. You can search their website and forums for answers or speak to customer support and hope for answers.
Conclusion
Good value for money and sturdy, easy-to-use software make Bullguard an excellent choice for antivirus protection. And the fact that it takes less processing power makes it ideal for gamers or professionals who need a better performance from their computers.
---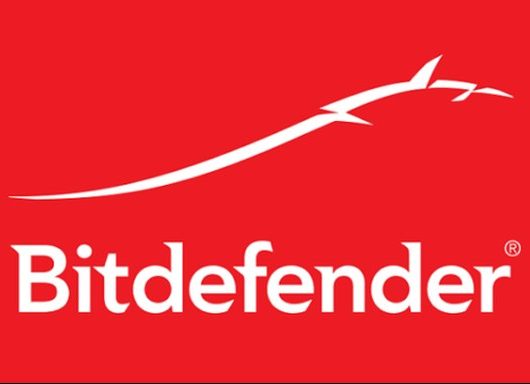 Pros
Secure browser autopilot keeps you safe online.
Gamer mode for video game use.
Very fast scanning speed.
Cons
Not as polished as some.
Some options are a little basic.
For those who are familiar with antivirus software, Bitdefender is a big deal. The company doesn't aim for mass-market coverage. Instead, it offers a robust, effective, and user-friendly product. Moreover, users can customize the level of protection to their exact specifications.
As for performance, it is solid across the board. This provider registered perfect scores in this domain, always running in the background no matter what you're doing.
When you first set it up, Bitdefender creates a secure internet browser to protect your online activities. Therefore, you don't need to feel anxious every time you enter your bank details.
And the protection doesn't just extend to the internet. Parental tools are also excellent, providing full reports of web browsing, as well as an active restriction. Furthermore, Bitdefender links into your social media, preventing people from using those as gateways to access your data.
One minor downside, however, is customer support. If something goes wrong, you have to browse through the forums to try and find a solution. For those who don't regularly work with computers, it can all be a little overwhelming.
Conclusion
Apart from the issues with support, Bitdefender is an excellent antivirus choice that offers a high level of protection. However, it lacks the user-friendly appeal that the more prominent names have.
But if you're comfortable with that, you'll get excellent software that will keep you consistently safe online, no matter what. That is probably why it keeps winning all those awards.
---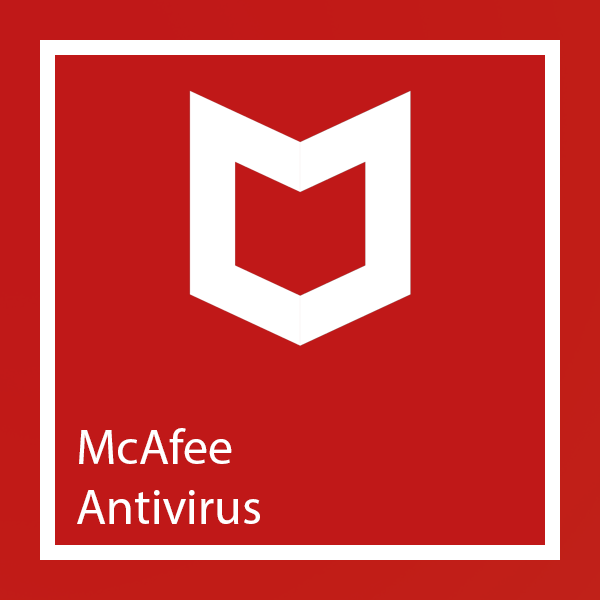 Pros
Simple to set up and use.
Proper, reliable protection all round.
Cons
More expensive than other options.
Consumes a lot of RAM and slows down your device.
One of the titans in the antivirus space, McAfee is the name everyone knows. But does the performance match the promise?
Put simply, yes, it does. From the moment you install it, McAfee is incredibly polished and smartly put together. Everything is laid out well and explicitly designed for simplicity. That explains why this brand is so famous, with over 620 million active devices under its protection.
McAfee gets to work as soon as you install it, unlike other programs that require a full system reboot.
The dashboard gives you access to all the bells and whistles with just one click. Also, quick and deep scans are available on-demand, and it's incredibly easy to set up a defense package. The latter allows the program to update itself and perform regular scans in the background.
In terms of performance, McAfee is high-tier when it comes to detecting and dealing with viruses. However, when it comes to real-time protection, it was only average. It's also important to consider that McAfee uses a lot of system resources, to the point that old device models slow down when performing a scan.
McAfee also has lousy customer service and an automatic payment renewal system that can catch people off guard, hence the bad Trustpilot score.
Conclusion
Despite the issues it has, McAfee is still an excellent antivirus to protect your device. As long as you regularly update it and use it for scans, you won't encounter any critical issues. After all, there's a reason why everyone considers it a premium service.
---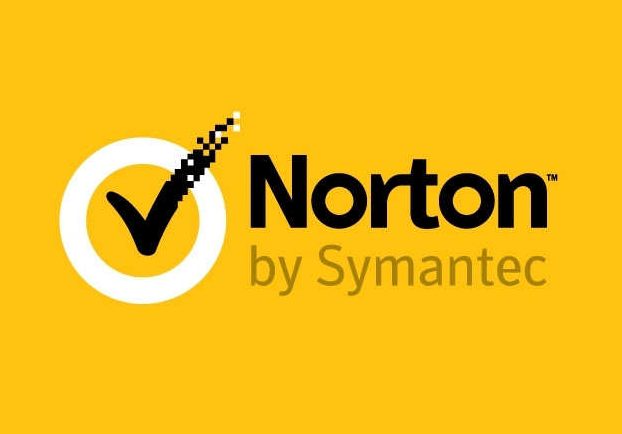 Pros
Simple to install and use.
One purchase provides licenses for 10 devices.
Exceptional parental control.
Cons
Protection not as good as the other picks.
Customer service isn't the best.
Norton is another popular brand in the antivirus business, with a lot of premium products. First off, installing it on your computer or device is extremely simple. In fact, it's probably the easiest program on the market to manage and use.
As with all the best products, setting up scheduled protection or manually performing scans is straightforward and only takes a couple of clicks. That makes Norton an excellent choice for beginners or people who might struggle with technology.
One exceptional feature of Norton antivirus is the parental controls. You can individually set specific restrictions, which automatically roll out across your other Norton-protected devices. Therefore, your children's online safety remains unbreached.
It's only on the performance level that Norton falls behind the others on this list. In both aspects, antivirus protection and active protection, Norton scores average. That's good enough for general use, but probably shouldn't be relied upon if you use your devices for business or have sensitive data.
Pricing is another positive for Norton. It's cheaper than most other elite brands, with prices starting low for the yearly package. There's also a solid 60-day money-back guarantee, which is better than the industry standard of 30.
Conclusion
Even though it doesn't offer the best protection, Norton makes the cut because of the smart pricing plan it offers, as well as its easy usage and parental control. It may not be the number one choice on this list, but it's still a solid general-purpose antivirus for homes and families.
---
The 5 Best Antiviruses for Personal Use – Final Thoughts
The online world is full of threats and risks that put you and your family at risk. And the number of people who don't have proper protection when they use the Internet is shocking. That includes essential tools like antiviruses, programs that every user must install.
But don't settle for average or inefficient brands. You must aim for the best in the industry, and that includes the names on the above list.
Based on my tests, the best overall antivirus software is Bitdefender, which is why I'm currently using it to protect my PC and other devices. It boasts over 500 million users and is easy to set up and navigate. Furthermore, it offers top levels of protection at a reasonable price.
And if you want to ensure total security and anonymity, add a VPN to your antivirus software. That way, no one will be able to track your online activity, and you'll enjoy complete Internet freedom.
Which antivirus are you using at the moment? Tell us all about it in the comment section below.