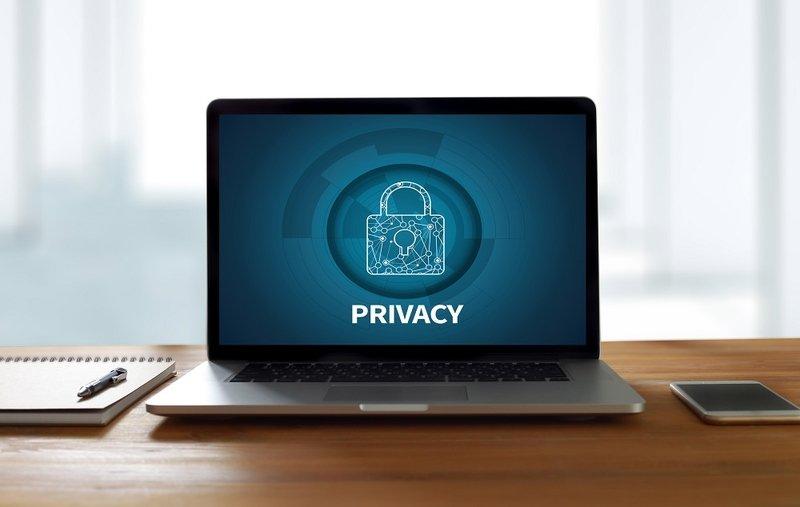 Importance of privacy-oriented browsers
What are the best five privacy browsers
Why use a VPN with your browser
Which browsers to avoid
Privacy is nothing but a complete myth in this modern internet age. From 'checking in' to places on Facebook to sharing your location on Instagram, SnapChat, or other social media apps, it seems that people want to be found. Our friends and followers can track our every move by simply checking out the stories that we post. But hey, at least we're doing that on our own free will. When you search for something online, your web browser views and stores all your input. That includes your browsing history, login credentials (user names and passwords), recent locations, and more. This data is often shared with third parties, like advertisers for example, which is even more alarming. So whether you're using Chrome, Safari, Edge, or other popular browsers, know that your online activity is at risk.
---
However, there are alternatives to the popular web browsers that we use. Brave, Tor Browser, and DuckDuckGo are among them. Even Google Chrome and Mozilla Firefox have add-ons and configurations to make them more privacy-friendly. Therefore, I shortlisted the best 5 browsers that respect your privacy and secure your data.
---
Content Overview
---
Why You Should Use 'Private' Browsers
"The internet? Is that thing still around?" If you're an avid Simpsons fan, you'll know this line from the Thirty Minutes Over Tokyo episode. And to answer Homer's question, yes, the internet is still very much around. In fact, it doesn't seem to be going anywhere.
To gain the best internet experience, you need a good web browser. And when we say browser, only one thing comes to mind: Google Chrome.
Chrome is the most popular browser out there and for good reason too. It's fast, easy to use, and highly-customizable as you can add several extensions and themes. It's even got top-of-the-line security features to prevent any malicious threats. However, Chrome does not respect your privacy.
As a matter of fact, none of the other widely-used browsers do, maybe with the exception of Firefox. Internet Explorer, Edge, Opera, and Safari, however, all have invasive safety features.
That is why you should get yourself a privacy-oriented browser. These online tools ensure that third parties cannot track your internet activity or find out who you are. They will block ads, tracking, and fingerprinting so that you maintain complete anonymity.
Furthermore, they update regularly to stay on top of any potential threat and have a private browsing mode for extra privacy.
But if you really value your online security and privacy, you might want to combine your private browser with a VPN. This will guarantee that no one can monitor what you do online.
To save you the trouble, I compiled a list of the best five browsers that are privacy-friendly. And please note that the results are not listed in order.
---
Mozilla Firefox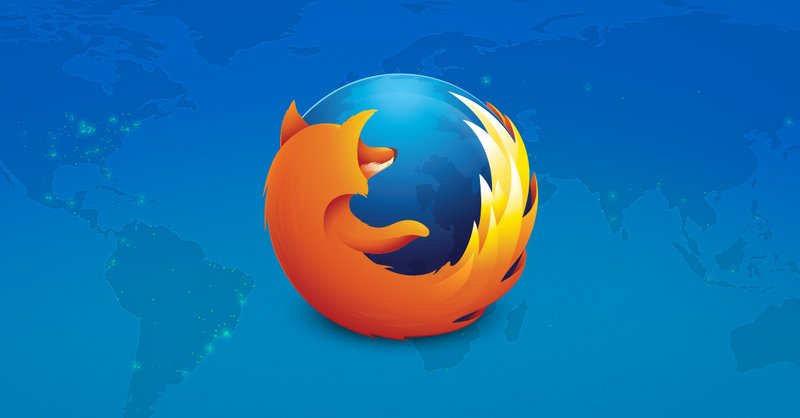 Mozilla Corporation's parent company, the Mozilla Foundation, is a non-profit organization. Its Firefox browser is one of the most popular among internet users, coming in second behind runaway leaders Google Chrome. But don't think it offers any less in terms of security and privacy.
In fact, Firefox provides very strong privacy features for its users, perhaps even better than its famous peers. It is the only widespread browser that is open-source, which means anyone can inspect it and check whether there is anything suspicious buried deep into its source code.
Furthermore, Firefox is known for the multiple customization options it offers. You can install a serious amount of extensions and add-ons to further enhance your online security and privacy. That includes Bitwarden to create stronger passwords, ad-blockers like uBLock Origin, and Facebook Container to stop Facebook from tracking your activity outside of its social platform.
The browser's latest version, Quantum, is very fast, lightweight, and considered Firefox's most privacy-oriented update yet. It includes built-in protection against browser fingerprinting, and tracking.
I also advise you to make certain modifications to your Firefox privacy settings. That includes disabling telemetry to prevent sharing "technical and interaction data" with Mozilla, and allowing to "install and run studies" on your computer.


Highlights
Open source code.
Fully audited by a third party.
Frequent updates (6 to 10 weeks)
High customizability with strong privacy features.
Compatible with several browser extensions and add-ons.
Developed by a non-profit organization.
Available for Android, iOS, Windows, and macOS users.
---
Tor Browser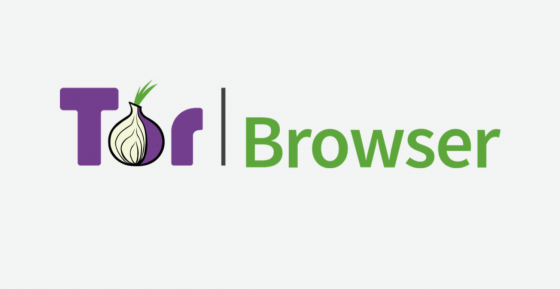 A product of the Tor Network, developments for the Tor Browser began in 2008. Its main goal was to give less tech-savvy internet users private access to an uncensored web. It is a Firefox-based browser that provides additional security and privacy features.
Tor protects your online anonymity by rerouting your traffic and encrypting it in three layers as it passes through the Tor network. "The network is comprised of thousands of volunteer-run servers known as Tor relays." This makes it extremely difficult for anyone to monitor your online activity or trace anything back to you.
Furthermore, Tor does not keep track of your browsing history and deletes all of your cookies after every session. It also uses NoScript and HTTPS Everywhere plugins to block the websites that try to fingerprint your internet history.
NoScript is a free, open-source add-on that allows JavaScript, Java, Flash, and other plugins to only run on trusted websites of your choice. While HTTPS Everywhere is an extension that encrypts your communications with many major websites. It is the result of a collaboration between The Tor Project and the Electronic Frontier Foundation.
Tor uses DuckDuckGo as its default search engine, which was developed to counter Google and its data collecting methods.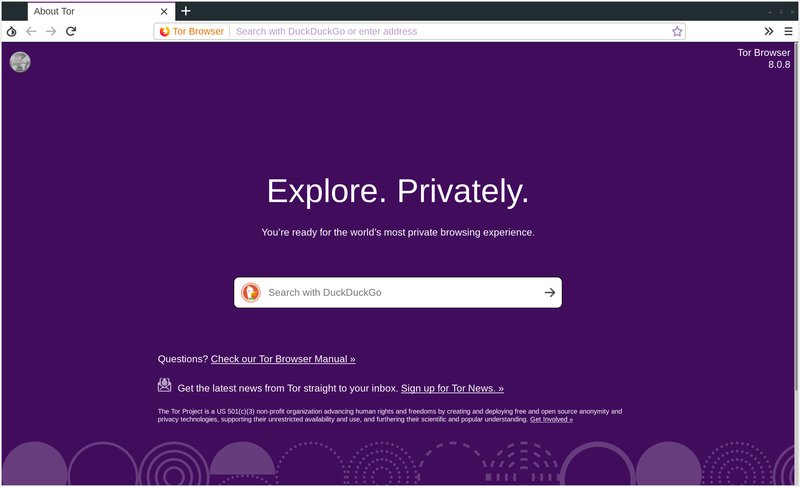 Highlights
Default Private Browsing mode (tracking protection; no saved passwords, browsing history, or cookies).
Uses NoScript and HTTPS Everywhere plugins.
DuckDuckGo as the default search engine.
Blocks Flash, RealPlayer, QuickTime, and other plugins.
Frequent updates (About two weeks: between 5 and 21 days).
Available for Android, Windows, and macOS users.
---
Brave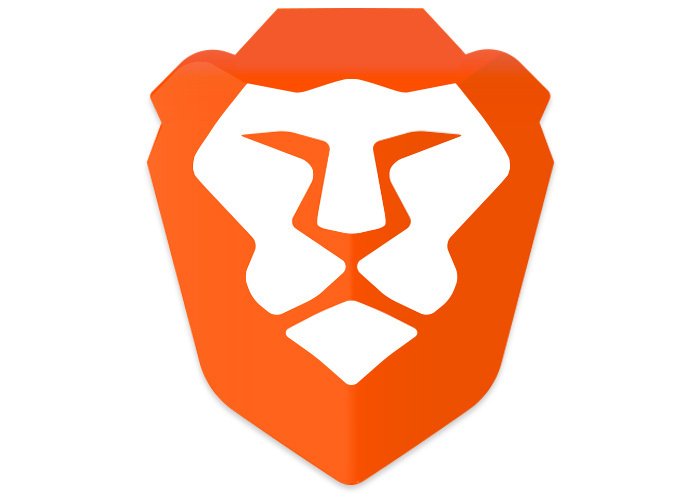 'The new kid on the block' tag certainly doesn't seem to undermine Brave's reputation or performance. Developed in 2016 by Mozilla co-founder and former CEO Brendan Eich (also creator of JavaScript), this browser delivers speed, security, and privacy. Unlike the above browsers, Brave is Chromium-based instead of Firefox. Chromium is Google's open-source web browser. Basically, it is the opposite of Chrome in terms of privacy.
Brave offers users a default ad-blocker that doesn't just stop advertisements but also prevents them from tracking your search history. It also features HTTPS Everywhere encryption, in addition to a script blocker.
Moreover, you can control which data you want to delete whenever you close an app. And you can block third-party cookies, fingerprinting attempts, and WebRTC leaks with just one click.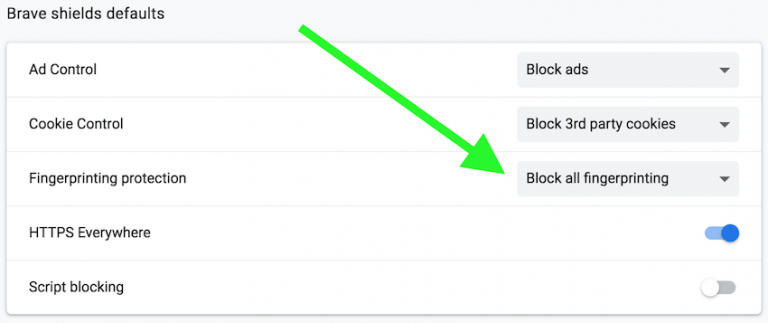 In April 2019, Brave launched an ads program called "Brave Ads." I know what you're thinking: a privacy browser rolling out a program for advertisements? But this platform is opt-in, and users who do that "receive 70% of the ad revenue share as a reward for their attention," according to the company.
Brave's platform is a new path toward a better Internet, where users can browse the web, earn rewards, and support their favorite content creators while preserving their privacy.

Brave Website
Highlights
Default ads and tracking blockers.
Blocks all fingerprinting and third-party cookies.
Built-in script blocker.
Rewards for Brave Ads opt-in users.
Frequent Updates (8-9 weeks).
Similar interface to Google Chrome.
Open-source code.
Uses HTTPS Everywhere.
Available for Android, iOS, Windows, macOS users.
---
Ghostery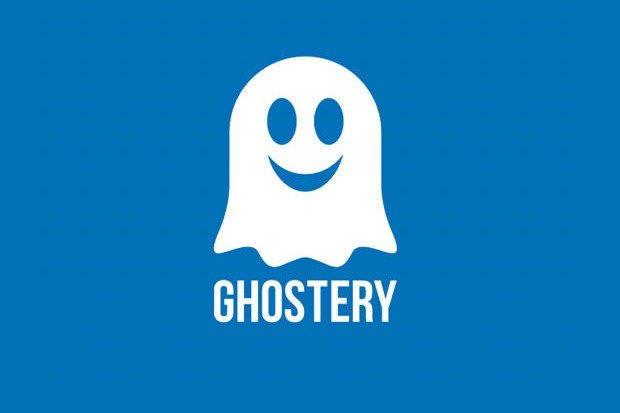 Name: Ghostery. Logo: ghost. Mission: surf the internet like a ghost. Yes, this browser is all about giving you total privacy and anonymity when you go online so that no one can see what you're doing. This phantom started out as a browser extension with the objective of blocking and revealing online advertising tracking. But as it grew, its ambition grew with it.
Today, Ghostery is a standalone web browser for Android and iOS smartphone devices. However, it is still a plugin for Chrome, Opera, Firefox, Edge, and Safari. German company Cliqz, which has its own web browser as well, owns and operates the browser/plugin.
Ghostery uses DuckDuckGo as a default search engine, but you can avoid going through it thanks to "Ghost Search". This feature gives you the three most relevant suggestions to your query as you're typing it. If the result matches what you're searching for, you can click on it and go directly to the website.

And when it comes to privacy and security, Ghostery will block ads, social media tracking, and analytical tools. It will also show you the trackers that each website uses and give you control on what to allow or block. And for extra privacy, you can enable "Ghost Mode" so that the websites you visit don't appear in your search history.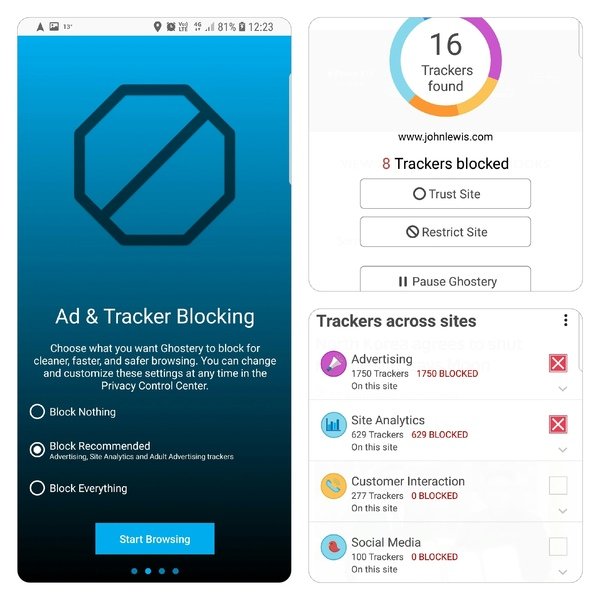 Highlights
Controlled blocking for ads and cookies.
Prevents tracking.
Ghost Mode feature for additional privacy.
Search Mode feature for easier, faster browsing.
Reveals the trackers that each website applies.
Extensions for multiple desktop browsers (Chrome, Opera, Firefox, Edge, and Safari).
Available as a browser for Android and iOS users.
---
DuckDuckGo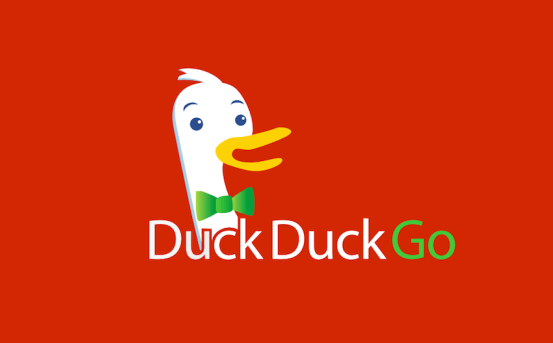 Just like Ghostery, DuckDuckGo didn't set out to be a web browser. Instead, it started its journey as a search engine that opposed Google's privacy-invasive ways. Now, DDG still prides itself on being a privacy-oriented search engine, but it has branched out to become a web browser as well, albeit for iOS and Android mobile users only. As for desktop, you have to install the extension, which is available for Chrome, Firefox, Safari, Opera, Edge, and IE.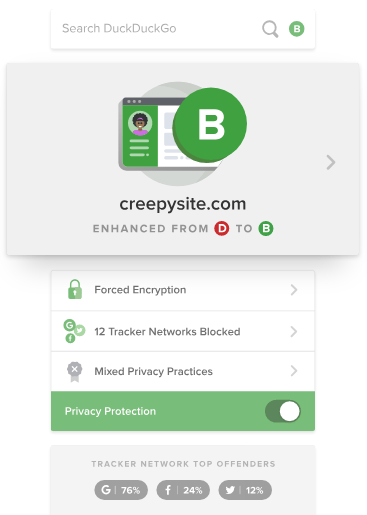 DuckDuckGo uses encrypted HTTPS connections whenever possible to keep your data safe and unreadable. It also keeps your online identity concealed by blocking tracking cookies. Moreover, it gives you control over the data you want to delete after each session. Either you opt for the automatic elimination at the end of your session, or you manually erase whatever you want with a single tap. Heck, you can even set a timer that will automatically wipe out your history after a period of inactivity.
DDG features an ad-blocker and doesn't collect or share any of your personal information like browsing history. It also won't track online activity even if you're not in 'private browsing' mode.
Other search engines track your searches even when you're
in private browsing mode. We don't track you — period.

DuckDuckGo Website
Highlights
Ads and tracking blockers.
Encrypted HTTPS whenever possible.
Erase your data after each session (automatically or manually).
User-friendly.
Private browsing mode.
No stored or shared personal information.
Available for Android, iOS, and browser extensions.
---
Which Is the Most Private Browser? – The Verdict
To put it simply, there isn't a web browser that guarantees total privacy. There's bound to be a certain log kept or entry tracked to improve your browser's performance and deliver the best possible results.
And while all the above options are very privacy-friendly, perhaps the best one is the Tor Browser. From a security-privacy point of view, of course, no other browser can match Tor.
For one, it encrypts your traffic three times as it passes through its network of "thousands of volunteer-run servers." Also, Private Browsing mode is enabled as default, which protects you from tracking and fingerprinting. It won't save your passwords, cookies, or browsing history either.
However, because it uses several layers of encryption, Tor might run a bit slower than other browsers. That's because encryptions take up so much of your internet connection. Furthermore, it's not completely secure as the Brian Farrell case proved. Farrell was one of Silk Road 2.0's top administrators.
Therefore, the only way to ensure complete online anonymity is by using a VPN with any of these browsers. That's what I did.
---
Best VPN for Private Browsers
A VPN stands for virtual private network, a cybersecurity tool that can encrypt your traffic and hide your IP address. It reroutes your internet connection through one of its secure servers and grants a new IP address from the region of the server that you selected.
Additionally, it encrypts your traffic using the strongest protocols so that no one can see your online activity. That includes government agencies, internet service providers, and hackers. It is the ultimate security and privacy instrument.
VPNs also allow you to bypass geographic restrictions by changing your online location. This mostly applies to streaming channels as most of them are blocked outside their respective regions. So if you're a fan of the American dystopian drama The Handmaid's Tale, you know you can't watch it outside the USA because Hulu is unavailable abroad.
But with a VPN, you'll be able to connect to a US server and get an American IP address. This will make it appear as if you were inside the country, which gives you access to Hulu and every other US-restricted website.
ExpressVPN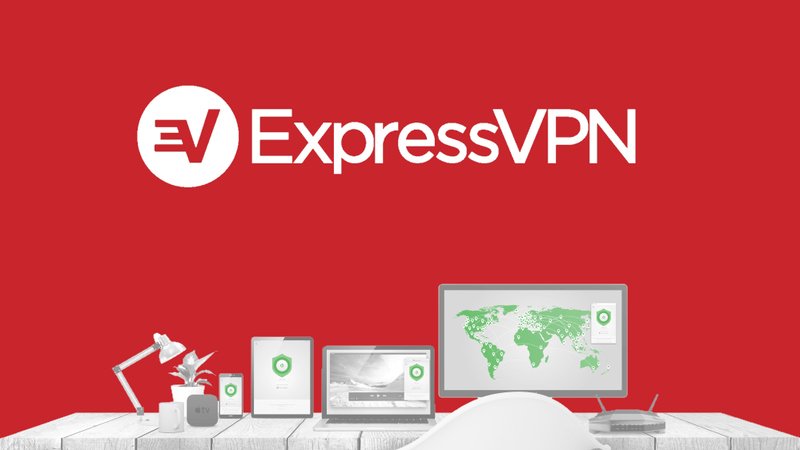 Now that you know what virtual private networks can do, time for you to find out which ones to use and which ones to avoid.
Let's start with the naughty list. NEVER use free VPNs. These brands will jeopardize your internet security and privacy by storing your data and selling it to third parties. They also offer weak encryptions, and sometimes, none at all. That's the exact opposite of what VPNs should do.
You see, these guys have to make money somehow and the only way for them to do that is through advertisements. That is why they sell your traffic. Furthermore, free providers are often slow and have a very small server network, which makes even less efficient in bypassing geo-blocks.
Therefore, I recommend you follow my lead and use ExpressVPN with your private browser. This high-end VPN will protect your privacy with a military-grade AES 256-bit encryption, the strongest protocol on the market. It also doesn't collect, store, or share any of your data or activity thanks to a strict zero-logs policy.
And when it comes to servers, the company has one of the largest networks in the world with over 3,000 servers spread across 94 countries.
"We never keep traffic logs, and we also don't keep any logs that might enable someone to match an IP and timestamp back to a user. We work entirely on the basis of shared IPs, meaning that a single IP does not track back to an individual user."

ExpressVPN Website
Pros
No-logs policy.
Strong encryption (AES 256-bit).
Fast servers.
Torrenting and P2P allowance.
Full access to any Netflix catalog.
24/7 live chat feature.
Five simultaneous connections.
Kill switch in case the VPN connection drops.
DNS leak protection to safeguard your IP address.
30-day refund policy.
Cons
A bit pricy ($12.95 per month).
---
Which Browsers to Avoid?
If its privacy and security that you're looking for, then you might want to stop using the widely-known browsers. Those include Internet Explorer, Edge, Opera, and Chrome.
Internet Explorer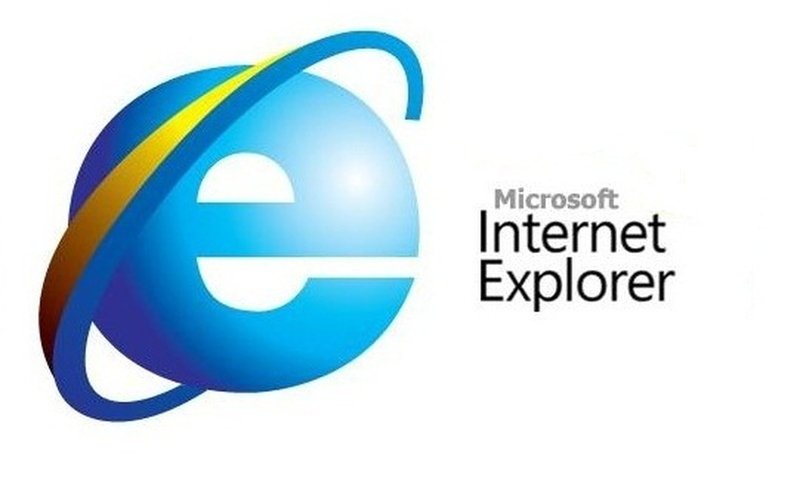 Remember when Internet Explorer reigned king over all other web browsers? Well, those days are long gone. Chrome has stepped in and usurped the throne to become the undisputed browsing ruler.
The king is dead, long live the king.
But even when IE was at the pinnacle of its career, it never really cared much about your privacy. Today, Microsoft doesn't offer many updates for IE users, mainly because the company rolled out its new browser Edge.
Nonetheless, the privacy settings that are available on Explorer include pop-up blockers and a "Do Not Track" feature. The latter option sends requests to the websites you visit and any additional third parties telling them not to track your activity.
However, these requests are often ignored, which means that IE cannot guarantee your online safety and security. And did I mention that the browser is closed-source? Yikes!
Edge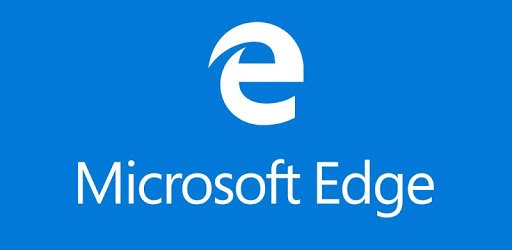 The new Sherrif in town at Microsoft, Edge is available for users who use Windows 10. The company did improve the security features that IE lacked, but they are still not near enough the standards required. And although the browser can protect you from certain malicious attacks, its security is deemed inconsistent.
Furthermore, Edge updates only twice a year. In comparison, cyber threats grow stronger and more advanced each day, which means that two updates simply aren't enough to stay ahead.
As for privacy, Microsoft decided to scratch out the tracking protection feature that was available on Internet Explorer. As a result, all the websites that you visit, even third-party advertisers, can track your activity, even in private mode.
Opera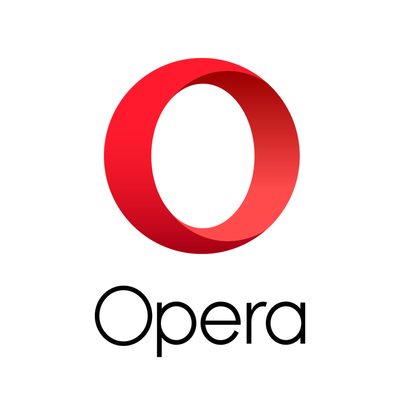 On the surface, Opera seems like a decent browser that respects your privacy, or at least some of it. It is a Chromium-based web browser that updates every 4-6 weeks, which isn't bad at all. Moreover, it offers some good security features like fraud and malware protection, and blocks scripts and pop-ups as well.
So far so good, even if you have to manually enable each feature to benefit from them.
But if you dig a bit deeper, you'll notice that in 2016, Opera bought a VPN service that allegedly tracks bandwidth and logs usage. The company also sold its software to a consortium from China, a country known for its privacy violations.
Chrome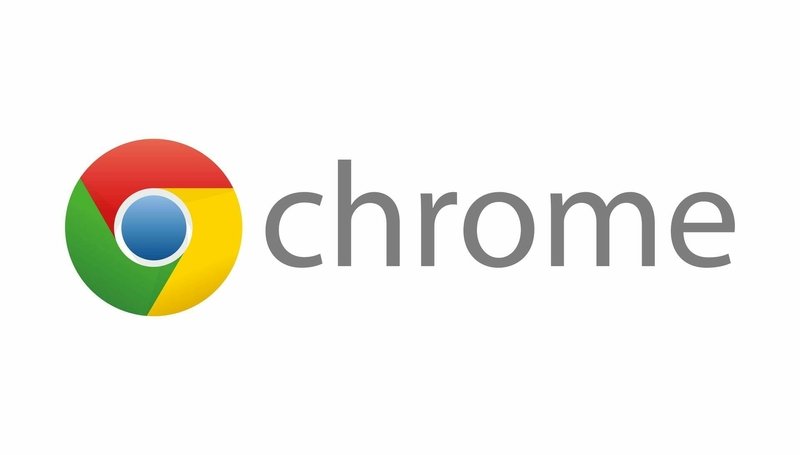 Who hasn't heard of Google Chrome? the browser with the largest market share (almost 70%) has come a long way since its inception in 2008. There's a reason why Chrome is so popular. It is the fastest and most secure browser out there today. In fact, Google invites hackers to try and find vulnerabilities in its browser so that they can fix any potential loophole.
Chrome also updates regularly (every 6 weeks) and automatically to the latest version so that users can enjoy the newest features and maintain their online security.
So why must I avoid using it? Because of privacy invasions. Chrome's parent company Google makes a living by collecting information about you. The company needs to know and study your online behavior to stay in business.
If you've noticed, Google rolls out something to invade your privacy every once in a while. Automatic logins and location history are just a few examples of privacy taps.
---
Best Five Privacy-oriented Browsers – Final Words
Who would have thought that your browser keeps that much tabs of your online data? And who knew there were so many alternatives that focus on protecting your privacy?
If you want my advice, I suggest you do what I did and use Firefox. It is a very well-known browser with a lot of add-ons available. Also, it gives you control over what you want to block. And if that's not enough, it's open-source so anyone can see what's going on behind the scenes.
I also advise you to use it with ExpressVPN for extra security and privacy. This service will also give you access to almost any geo-restricted website out there.
Which browser did you find most privacy-oriented? Please share your thoughts with us in the comment section below.