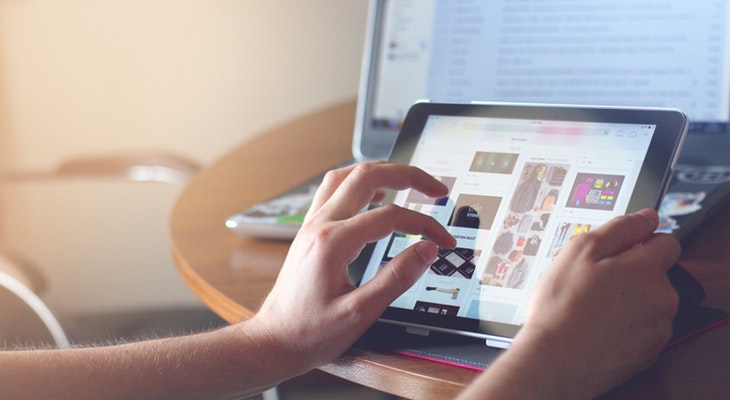 Cable providers and telecommunication companies in the US can't seem to take a break from cyber attacks. A while ago, USA's Verizon was used for phishing attacks. Now, Cox Communications can be added to the list.
Unlike Verizon, no phishing attempts were present. However, the company disclosed a data breach. Apparently, a hacker impersonated a support agent and was able to gain access to customers' personal information.
The company is called Cox Communications, and Communication is exactly what this hacker used to tap into its data. How big is the breach? Should customers be alert? We've covered everything below.
Cox's Data Breach – Communicate to Infiltrate
Cyberattacks have gone way up this year. From what we've seen so far, a lot of hackers are targeting high-profile companies in their practices.
As mentioned, the US cable provider, Verizon, fell victim to a phishing attack a while ago. Moreover, UK's BT also witnessed such attacks where threat actors started sending phishing emails to customers.
Now, Cox Communications has disclosed a data breach, but they did not state how big of an impact it made. The data breach that Amber Hall, Chief Compliance and Privacy Officer of Cox Communications signed reads the following:
"On October 11, 2021, Cox learned that an unknown person(s) had impersonated a Cox agent and gained access to a small number of customer accounts. We immediately launched an internal investigation, took steps to secure the affected customer accounts, and notified law enforcement of the incident."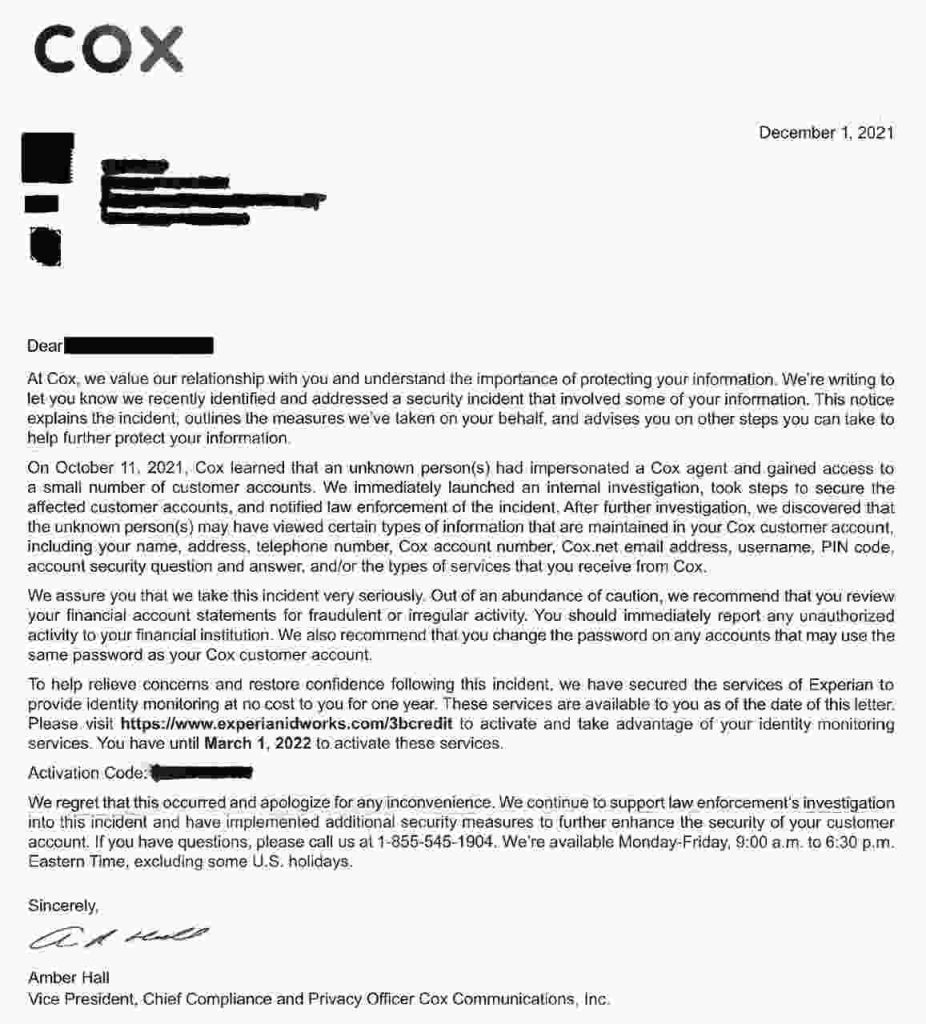 As we mentioned, a hacker impersonated a support agent and was able to harvest Cox customers' personal information. Unfortunately, it had a huge impact as the data breach exposed the following:
Name.
Cox account number
Account security questions and answers.
and/or the services customers receive from Cox.
Cox.net email address.
Username.
PIN code.
Address.
Telephone number.
The US company did not disclose any breach in the financial department. However, they did advise their customers to monitor their financial accounts.
Moreover, in order to be on the safer side, they should change passwords on other accounts if they're using the same password. For those who don't have the tools to check, Cox Communications has got them covered.
The company offered a free one-year Experian IdentityWorks. Customers can use this tool to monitor credit reports and detect signs of fraudulent activity.
What Should Cox Customers Do?
Cox Communications has disclosed the breach and gave its customers the means to track their financial activities.
However, the company cannot do everything on its own. You (The customers) have a lot to do on your end:
Change your Cox communications password.
Enable two-factor authentication.
Be vigilant, especially when it comes to phishing emails pretending to be from Cox.
Again, the company did not disclose that the hacker accessed any financial information. But still, keep a keen eye on your account.
Cox Communications Breach – Major Provider, Major Impact
Unforuntaltey, Cox Communications did not have a good 2021 year. Back in June 2021, a cyberattack took down its live TV and radio broadcast streams.
Now, a major data breach has occurred. So far, Cox seems to have everything under control. But still, customers should be aware all the time. Whatever you do, don't fall for such phishing attacks.
If you receive links in an email, make sure to visit the official source. Don't click on any link you come across.