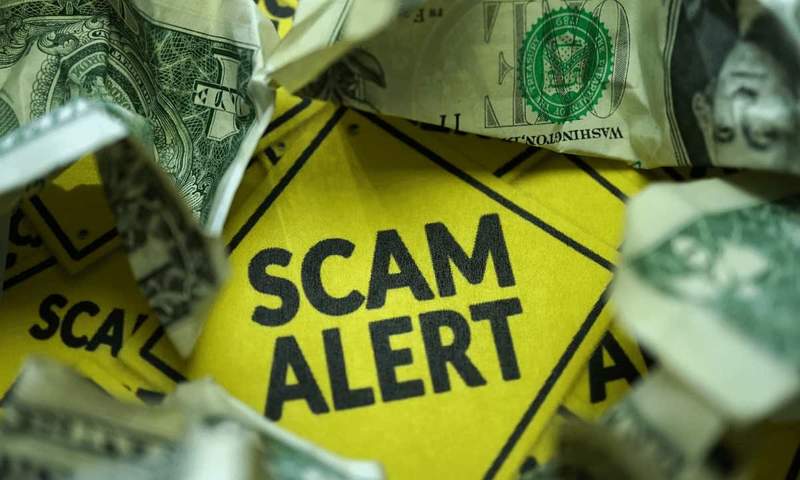 A new cyber scam is making waves in the cryptocurrency community. Threat actors are using deep fake clips of crypto advocates like Elon Musk to promote a phony trading platform. Called BitVex, the fraudulent service claims to be owned by the SpaceX and Tesla CEO. It also promises traders almost 30% returns on their crypto deposits.
According to a report by Bleeping Computer, the scam campaign kicked off in early May. Hackers created or used existing YouTube videos to falsely affiliate BitVex with prominent figures in the crypto world. They include Ripple Labs CEO Brad Garlinghouse, Ark Invest founder Cathie Wood, Cardano founder Charles Hoskinson, in addition to Michael Saylor, and Elon Musk.
The video clips are legitimate interviews that malicious actors modified with deep fake technology. As a result, they were able to use the person's voice in a custom script they wrote. For example, in one of the videos, Musk promotes BitVex and claims he invested $50 million into the fake trading platform.
However, you don't have to be an eagle-eyed viewer to spot the fake transcript. Elon Musk's lips move in accordance with the scammers' script.
BitVex's Different Tells
Although you can easily and hilariously determine that the Musk video is a fake, there are other signs that BitVex is a scam.
For instance, the threat actors hacked several YouTube channels through which they released fake clips that promoted the trading website. One of the channels used to feature Arabic gaming videos but suddenly switched to the scam's promotional shorts. Furthermore, the BitVex site claims endorsements from several high-profile celebrities, including Musk, Wood, and Binance CEO Changpeng Zhao.

After users register and sign in, the website allows them to choose between several options, including dashboard, crypto deposits, investment plans, and withdrawals. Also, BitVex displays various figures like recent cryptocurrency withdrawals to make it appear more legitimate, a strategy many scammers use.
But in this case, threat actors used JavaScript to create and generate fake sums that randomly change on each visit or page refresh. According to Bleeping Computer, there was only $1,700 in deposits, which shows that this scam was unsuccessful. Yet, the crypto addresses are most likely rotated, so the scammers may have stolen more.
Crypto Addresses on BitVex, As Per Bleeping Computer:
Bitcoin – 16Ge7LhzpxHTSQLptSe4sptseVwDYU6gpN (Earned $1,280.82)
Bitcoin Cash – qpkrguy6ralp0pux390fr7pz2ugpq90s3uach9m42j
Ethereum – 0x1087d3584AB80df8d14B4D7d5A2091C3Bb55eF2F
Tether – TRh8zMBdcEEZdPBC6xkBmkd5SrpkRQEjWK
Dogecoin – DDu1kVvtd9bc4jQ1uY7EUBBddmzTgjbsav
Polkadot – 16keizqPvkS3uQ4Cad9vPNoQhbstKNqJtTG1Uk8i6mY8JNTL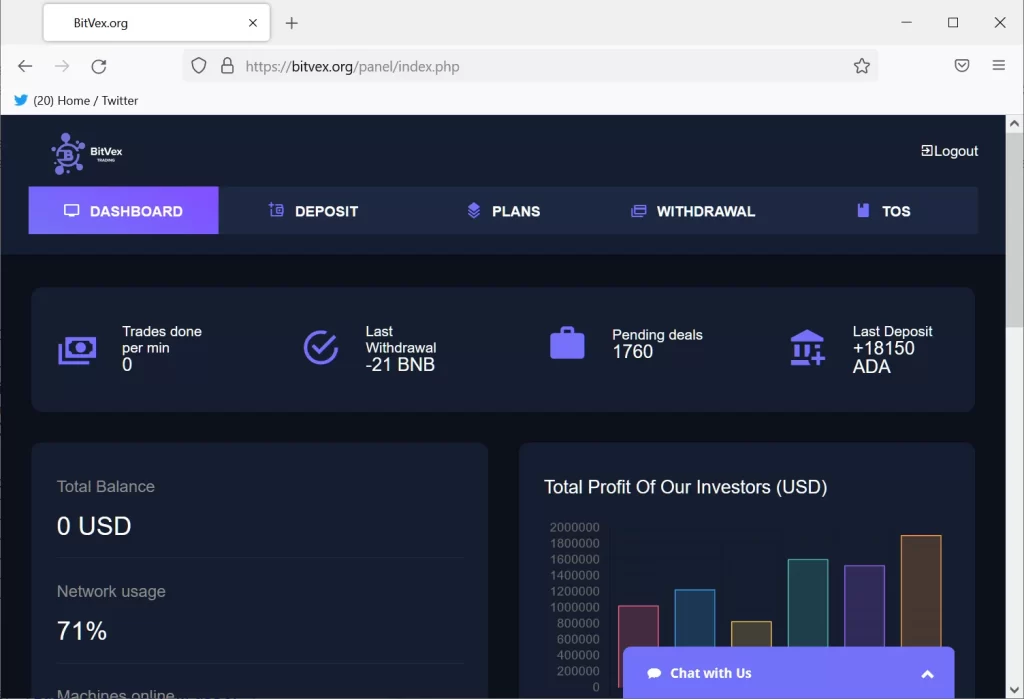 Similar Scams
BitVex isn't the first crypto giveaway scam that uses fake celebrity endorsements. In 2020, threat actors hacked several verified Twitter accounts – including Elon Musk, Jeff Besos, and Joe Biden – and used them to launch a bogus campaign. The compromised profiles tweeted that if they received $1,000 in Bitcoin, they would give the sender double the amount.
We are giving back to our community. We support Bitcoin and we believe you should too! All Bitcoin sent to our address below will be sent back to you doubled!

Apple's hacked Twitter account
Moreover, it appears that Elon Musk is a popular figure to impersonate among scammers. Last year, the BBC reported that Musk pretenders made $2 million in just six months. According to the Federal Trade Commission, victims lost over $80 million in crypto scams since October 2020.