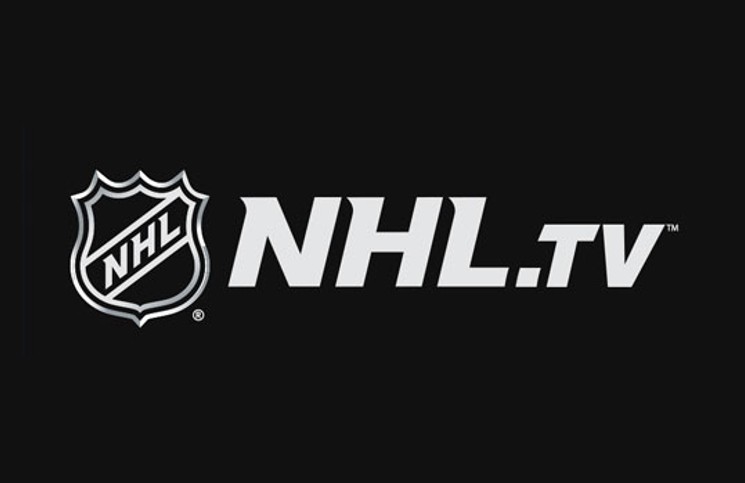 October is finally here. And for hockey fans, that can only mean one thing: The NHL. The regular season kicks off on the 7th of October and concludes after eight enthralling months.
Cord-cutters who will be streaming the 2022/2023 NHL season have plenty of channel choices at their disposal. ESPN+ and HBO Max will take over streaming rights in the USA as NHL.TV has been discontinued in the country. However, it is still available worldwide, blackout-free (almost).
Viewers in the US and Canada won't be able to watch local games live due to blackouts. Only out-of-market matches are available. That's why you need a VPN to avoid geo-blocks and every other online restriction.
Bypass NHL Blackouts – Quick Guide
Time needed: 5 minutes
The upcoming NFL season is just around the corner. The league will return to its normal pre-pandemic scheduling, with 82 regular-season games set to take place. Don't miss out on any of the action.
Sign up with a premium VPN provider.

We recommend ExpressVPN for its fast and global server network.

Download and install the VPN app on your device.

VPNs have dedicated apps for Android, iOS, PC, Mac, as well as Amazon Fire Stick.

Open the VPN application and sign in.

You might receive an email to verify your account. Check your inbox.

Connect to a VPN server.

Select a server outside your region to avoid blackouts and geo-blocks.

Launch your streaming channel.

You'll notice how you now have access to restricted content.

Cheer your favorite team from anywhere.

Enjoy the 2022-2023 NHL season without interruptions.
NHL.TV, ESPN+, HBO Max – What You Need to Know
The National Hockey League decided to pull the plug on NHL.TV's presence in the USA, after striking a 7-year broadcasting deal with ESPN and TNT/TBS. That means out-of-market games moved from the NHL's streaming platform to ESPN+ and HBO Max.
ESPN's contract allows it to air 25 games on ESPN or ABC, with 75 games running on ESPN+. That includes exclusive rights to the opening night games, the All-Star Game, and other "special events". You can also stream ESPN+ games with Hulu + Live TV.
Meanwhile, TNT/TBS will broadcast 72 regular-season matches and the Winter Classic, all of which are available via streaming on HBO Max.
The remaining regular-season games will be televised on NHL Network. Each TNT and NHL Network match won't air live on ESPN+ but will be available on-demand 24 hours after they end.
Of course, blackout restrictions apply, so the only available live games are out-of-market.
NHL in Canada and the World
Canada has 7 teams competing in the NHL, meaning there is no shortage of hockey broadcasters in the country. Canadian residents can stream the NHL on Sportsnet NOW, TSN Direct, CBCSports.ca, and NHL Live. Unfortunately, games in Canada are also subject to blackout restrictions. That means you can only watch live out-of-market matches.
International viewers can follow all NHL action on NHL.TV, which is still working outside the USA. And the best part is that blackout restrictions don't apply, meaning you can stream every game live. Well, that's unless the NHL has a broadcasting partner in the country you're in or viewing area.
What You Need!
To watch NHL 2022-2023 live in your region, you need to have all of the following:
A VPN subscription.
Streaming devices that are compatible with your selected channel.
A subscription to an NHL streaming partner.
Blackout Restrictions – What Are They?
Just like other US sports, NHL games in your local market, and sometimes nationally, are subject to blackouts. The reason behind these online restrictions is because cable and satellite providers have sole broadcasting rights. And these guys would lose money if they allow OTT services to stream games.
And if we take a look at the growing pace of VOD and OTT services over the past few years, we'll see just how much cable providers are struggling. According to PwC, the number of pay-TV subscribers dropped from 77% in 2016 to 67% in 2018.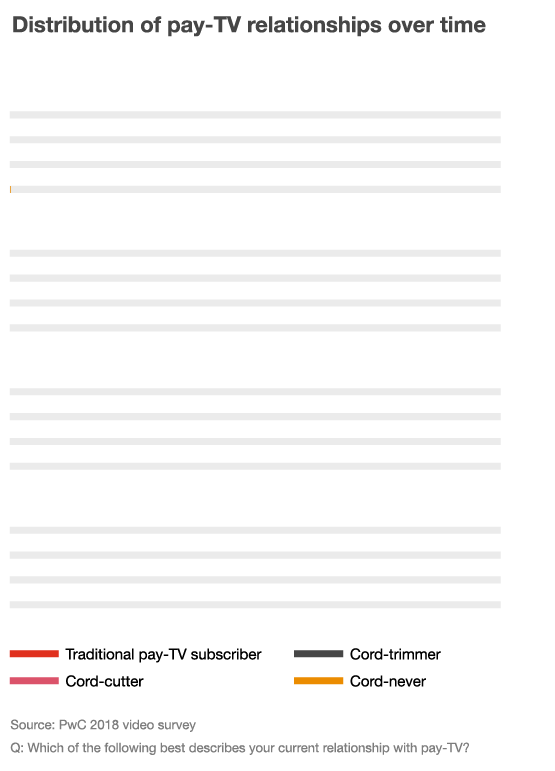 Sports bring a lot of money to cable and satellite service companies, which is why they force blackouts for local and national games. Popular competitions like the NFL, NBA, MLB, and NHL have millions of followers, who sometimes have no choice but to purchase a cable subscription.
ESPN+ and HBO Max won't bring you live matches in your local market, but all games become available on-demand after they end. Furthermore, you can stream any out-of-market fixture as it happens.
"In certain regions, if a game is available for you to view on television in your local viewing area, then it will not be available to watch live in NHL.TV™."

The National Hockey League
But why would someone wait several hours to watch their favorite team play, instead of seeing all the action unfold live? Just imagine all the things he has to avoid to stay away from score spoilers.
Well, hockey lovers don't have to go through all that trouble anymore, thanks to virtual private networks.
---
No More NHL Blackouts With a VPN
ESPN+ and every other website determine your geographic location using your IP address. Once the channel reads that you are inside the same zone as your local team, it will display something like this:
"Game not available. Your selection is not currently available due to local or national blackout restrictions."
If the team you support is located outside your state or TV market, then perhaps you don't need a VPN with your streaming channel. Well, you do when your side visits the city or area you're in.
But if you support your local team (like most fans do), the best way to keep track of all the games is via a VPN. It is a tool that allows you to change online regions by rerouting your connection to a server of your choice. Then, it hides your actual IP address and replaces it with a different one that matches your server's location.
And to protect your data and conceal your identity, the VPN will enwrap your Internet traffic in an encrypted and secure tunnel. As a result, third parties like ISPs, government agencies, and hackers won't be able to monitor your online activity.
So to stream local games, you simply have to connect to a server outside your location where they are not being aired. For example, if you live in Florida, you can't watch the Tampa Bay Lightning play at home without a VPN. But if you connect to a server in Los Angeles or Chicago, you'll be able to watch the Bolts' every game.


30-Day Money-back Guarantee
Unlimited Bandwidth
Apps For All Your Devices
24/7 Live Support
Visit ExpressVPN
Four Easy Steps to Avoid NHL and ESPN+ Blackouts
Hockey isn't an easy sport to practice. You have to be a fast skater, an accurate shooter, and strong enough to take a hit. Moreover, you must withstand extreme cold. I mean, I'm a massive fan of the sport, but I always found playing it a bit hard.
Well, installing a VPN is nothing like that. It is one of the quickest, easiest things you'll ever do in your life.
PC/Mac
Catch all the NHL action on your PC and Mac.
Get a premium VPN service. We recommend ExpressVPN but any provider on our list will do just fine.
Launch the VPN app and connect to a US server outside your local market.
Go to the ESPN+ or HBO Max website or app.
Watch all NHL games live no matter where you are.
Android
If you want to stream NHL games on your Android device, here's what you have to do:
Sign up with ExpressVPN or the other premium VPNs on ou list.
Download and install the VPN app from Google Play Store.
Open the VPN application and connect to a server outside your region.
Go to your favorite channel and watch any game live online.
iOS
Do you have an iPhone or iPad? Well, you can still watch the NHL live:
Subscribe to one of the VPNs listed above. We recommend ExpressVPN.
Go to the App Store to download and install the VPN app.
Open the application, sign in, and connect to a different US location.
Enjoy NHL games on your favorite streaming platform.
Smart TV
Set up the BulletVPN app on your Smart TV and watch live NHL action:
Visit ExpressVPN or our VPN suggestions and sign up.
Since there are no VPN apps for Smart TVs so you'll have to set one up manually on your router.
Connect to a US server outside your area of residency.
Stream away your favorite NHL games.
PS4/PS5/Xbox
Don't miss any NHL game on ESPN+ and your gaming console:
Sign up for a reliable VPN service. ExpressVPN is our top recommendation.
There are no VPN apps for PlayStation or Xbox, set one up manually on your router.
Connect to a server outside your local market.
Catch all the NHL action live and uninterrupted.
Features That Your VPN Must Have
If you search online for a VPN provider, you'll find plenty of options. That's because these tools are now extremely popular. And why wouldn't they be? They offer online privacy, security, and freedom.
However, not all brands are the same. That is why you must do a bit of research before you purchase a VPN plan. And the must-have features that your provider should offer are:
A zero-logs policy: Any reputable VPN service will respect your privacy and anonymity. In other words, they don't store sensitive data like activity or connection logs, and they certainly don't share it with third parties for money.
AES 256-bit encryption: This is military-grade encryption and the strongest protocol on the market. If a VPN brand claims to be the best but does not offer this feature, don't subscribe to it.
A wide-coverage server network: Your provider must have a vast network of servers that cover every continent. Alternatively, it should at least have a presence in major locations like the US and the UK.
Top levels of speed: As you may know, encryptions consume a part of your Internet connection. That's why your rate drops as soon as you connect to a VPN. But elite companies make sure that the decline is minimal and does not affect the overall performance.
Moreover, your service must provide fast, stable speeds across all servers, near or far.
What About Free VPNs?
Free VPNs will try to lure you in with their no-charge policy, but I wouldn't recommend any of them. That's because few of them offer the above features. So if you want to stream live NHL games in HD on NHL.TV or other streaming platforms, you're not going to enjoy the experience.
These providers have the worst speed rates, and sometimes offer a limited amount of data. That won't work well with NHL's streaming partners, which all have HD support. Besides, their servers are often overrun with users and poorly maintained, which reduces speed even more.
But the most alarming thing about free VPNs is the fact that they don't follow no-logs policies. That means they store your information and sell it to advertisement companies for profit. Now, that doesn't surprise me, to be honest, because these providers have to make money somehow.
So instead of charging money, they take away something much more crucial, your sensitive data. And have you ever heard of a VPN that contains malware? Well, that's what you get with free services. A 2017 study showed that 38% of free Android VPN apps are infected with malicious software. Moreover, 18% of these apps on Google Play don't offer proper encryption.
So with all that in mind, your options are clear: Buy an elite VPN subscription.
NHL.TV Compatible Devices
You can stream live games on NHL.TV using a wealth of devices, whether you're at home or on the go:
iPhone
iPad
Mac
Windows
Android
Apple TV
Chromecast
Android TV
Amazon Fire TV
PS4
Xbox One
Roku
About NHL 2022/2023 Season
The 2022/2023 NHL regular season kicks off on October 7 and concludes 82 games later in April. The Stanley Cup Playoffs follow after a few days after that, and the season ends with the Finals in June.
A total of 32 teams compete in the National Hockey League, 24 of which are from the USA, and seven are Canadian. They are divided into two conferences: East and West. The first contains 16 sides, while the latter has 15.
The point system determines the winner of the regular season. Teams get two points for a victory, one point for a defeat in overtime or a shootout, and zero points for a loss in regulation. The side that accumulates the most points wins the Presidents' Trophy.
But the competition continues with the Stanley Cup, an elimination tournament consisting of 16 teams (eight from each conference). Each side plays a best-of-seven series to qualify for the next round. The two conference champions proceed to the Stanley Cup Final.
Last season, Colorado Avalanche won the Presidents' Trophy, while the Tampa Bay Lightning secured the much-coveted Stanley Cup. Who will win this season? My money is on the Bolts to defend their title.
Bypass NHL Blackouts With a VPN or Smart DNS – Conclusion
The upcoming NHL season will soon be upon us, and just like each year, it will be packed with surprises and entertainment. Another familiar sight, however, is blackout restrictions. Games inside your home market are off-limits due to the sole broadcasting rights of cable providers.
But why miss out on your team's home matches, which are usually the most exciting? Subscribe to a premium VPN service, connect to an out-of-market server, and watch any game you'd like live from anywhere. Alternatively, you can sign up for a Smart DNS service like Unlocator.
Which side will lift the Stanley Cup this year? And what about the Presidents' Trophy? Leave your predictions in the comment box below.