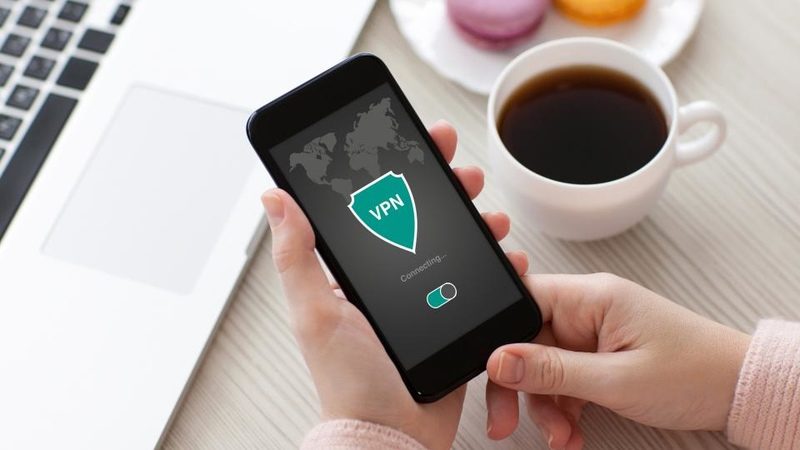 VPN definition
How does it work
VPN installation
Compatibility
Best VPNs
The Internet has come a long way since it first became available for people back in 1995. Today, the World Wide Web is at the core of our daily operations, whether it's business, economics, academia, social networking, government, banking, and much more. One successful attack to shut it down would send us back to the stone age. Yes, that's how big it has become.
But the rise of the Internet introduced a new kind of threat: Cybercrimes. Malware, hackings, dubious links, phishing attempts, viruses, and invasions of privacy are just part of the Web's dark side. Average antivirus software was no match for these cyber villains alone, and a new hero had to be called upon: the VPN.
Virtual private networks did a marvelous job in protecting user data and privacy, as well as preventing any malicious online attacks. But are they all safe to use? As VPN popularity grew, new providers started to surface. And unfortunately, many of them did not deliver on their promise to protect user privacy.
Therefore, we decided to do a walkthrough of the best VPN providers that you should install on your device and the bad apples you must avoid.
---
Content Overview
---
What Can VPNs Do?
Virtual private networks create secure tunnels between your device and your web destination. They redirect your internet connection through that channel and encrypt your traffic so that outside parties cannot monitor your online moves.
Here's how VPNs make your internet more private, secure, and open:
Location spoofing: Connecting to a VPN server will conceal your actual IP address and give you a new one that matches the server's location. In other words, if you choose a server from the USA, you'll get an American IP address, and you'll appear as if you live there.
Data encryption: VPNs encrypt your traffic to prevent hackers, ISPs, and government agencies from viewing your data and online activities. Premium providers offer military-grade encryption protocols, which means that they are impossible to crack.
Access to restricted content: You can easily bypass geographic restrictions when you use a virtual private network. Streaming platforms like Netflix and BBC iPlayer use geo-blocks for copyright issues. But VPNs trick them into thinking that you're inside their coverage zone. As a result, you'll have full access to your favorite shows and sports.
No more censorship: Changing your online location won't just unblock VOD services. You'll also be able to bypass the strict internet regulations that your government imposes. If you ever find yourself in China or the UAE, using a premium VPN will unblock your favorite websites.
Better online deals: Save money when you're shopping online or booking flight tickets. Your VPN hides your IP address, which means that websites cannot charge higher prices based on your location. You'll also access global markets and benefit from massive discounts.
---
How to Determine If a VPN Is Safe to Use?
Safety and privacy are the virtual private network's core objectives. And if they can't perform such essential tasks, you should immediately dismiss them and search for a better one.
But how can you determine whether a VPN is safe or not? Secure services that respect your privacy must have the following features:
Outside 5, 9, and 14 Eyes Jurisdiction
The Five Eyes alliance is intelligence cooperation between five nations: The USA, the UK, Canada, Australia, and New Zealand. Several other countries later joined, such as France, Germany, Denmark, and Sweden, to form a 14-nation coalition.
Any company based inside those countries must hand in data to the government upon request. Authorities use such information in investigations and surveillance. They even share user data with each other for security purposes.
Therefore, if your VPN provider is within 14-Eyes jurisdiction, know that the company will be forced to submit your data to law enforcement agencies when they demand it.
That is why it is better to subscribe to VPNs based in countries without data retention laws. That includes the likes of the British Virgin Islands, Panama, Switzerland, and the Cayman Islands.
No-Logs Policy
Before you subscribe to any VPN service, read the privacy policy and ensure that the company doesn't store any logs or records on user activity or connection. Every premium and safe VPN implements a zero-logs policy and invites independent auditors to put it to the test.
A reputable virtual private network must never keep records of information like IP addresses, browsing history, online activity, metadata, DNS queries, or anything as such.
Military-Grade Encryption
As we already mentioned, your online activities are hidden from prying eyes when you use a VPN. However, there are several encryption protocols and some of them can be breached.
Premium providers use the Advanced Encryption Standard with 256-bit keys or AES-256 for short. It is the most secure encryption on the market. To break it, you would have to go through trillions of possible combinations, which is so far impossible even with the world's supercomputers combined.
No User Data Leaks
VPNs do a marvelous job in protecting your data, but disconnections can always happen. That is why elite providers take every precautionary measure necessary to protect you against any data leakage. That includes:
DNS leaks
DNS queries are the internet's address book, which means they affect everything you do online. They translate your online requests to a language your computer understands so that it may take you to your internet destination.
For example, if you type in facebook.com in the address bar, your PC uses DNS to transform it into Facebook's actual IP address to open the website.
However, the problem with DNS servers is that they keep records of every website you visit. And since your device uses a DNS service provided by your ISP, the latter can monitor your online activities.
But VPNs use private servers that don't store activity or connection logs, meaning no other party can see what you're doing. Furthermore, they provide end-to-end tunnels so that the data isn't sent back to your ISP. They also offer DNS leak tests to show you if your connection is compromised.
WebRTC leaks
Web Real-Time Communication, or webRTC for short, allows two parties to directly communicate with each other without a server in the middle to connect them. As a result, you'll enjoy much faster P2P activity, streaming, and video calls.
The only drawback is that any leakage will put your data in jeopardy, and third parties will be able to see personal information like your IP address.
But a proper VPN will help you determine if there are any punctures in your connection and fix them by concealing your IP address.
IPv6 leak
IPv6 stands for Internet Protocol version 6, which is basically a new version of IP addresses. The IPv4 version doesn't provide enough IPs for the number of people on the planet, so the next generation IPv6 is a solution to that problem.
However, not all VPN providers support the latest version of the Internet Protocol, which means that your data can be leaked and third parties can view it. Since most VPNs work the IPv4, elite services will provide helpful guides on how to disable IPv6 connectivity in your operating system.
Malware-Free
The last thing you'd expect from a VPN is to contain malicious software that can harm your device and data. In fact, the thought of a cybersecurity tool that infects your data with malware seems preposterous.
Yet, there are a lot of VPN apps out there today filled with cyber threats. The moment you download them, hackers will be able to infiltrate your private information and use it for profit.
Therefore, you must stick to the VPNs that hold a high rank on the market because they are safe and reliable.
Ad-Free
If you spot any customized ads on your VPN app home screen that are based on your previous online searches, know that your service is using tracking cookies. These technologies monitor your internet activity, store it, and sell it to third-party ad companies.
Such a clear invasion of privacy must never go unpunished, which is why you must immediately cancel your subscription and uninstall the VPN app.
Safe providers do not feature any customized ads for third-party products. They even have ad-blockers to prevent any annoying advertisements from popping up on your screen.
Warrant Canaries
In some countries like the US, the UK, and other 14-Eyes jurisdictions, companies will receive secret warrants from law enforcement agencies forcing them to hand over any data about users for investigation. And since these warrants are secret, the company cannot disclose to its clients that they are under surveillance.
And that's when warrant canaries were born. These tools are statements published by companies that confirm they haven't received any secret warrant from the government. The statements are regularly updated to keep the clients informed about new developments in that matter.
But once a company is served with a secret warrant from the authorities, it will remove the canary (statement) so that users are notified.
The ideal course of action is to subscribe to a VPN service that is outside the jurisdiction of the Five, Nine, and the 14-Eyes alliance. Countries like Panama or the British Virgin Islands are not subject to data retention laws. This means that they will never receive such secret warrants.
---
Why Should You Avoid Free VPNs?
In this guide, we compiled a list of the four safest VPNs after a series of thorough tests. But that doesn't mean that there aren't any other reliable VPNs out there like SurfShark, CyberGhost, and VyprVPN, to name a few.
But before we get to all of that, we must warn you about the dangers of free VPNs. Nobody offers a free product, especially when it comes to something as useful as a VPN. These tools are costly to operate and maintain, which is why reliable services charge money.
Therefore, when you see the word free, know that you'll be paying with something much more valuable: Your security and privacy.
Security Breaches
VPNs are supposed to protect you from malware, not infect your device with it. A study by Australia's Commonwealth Scientific and Industrial Research Organisation (CSIRO) revealed that about 38% of Android VPN apps contain malware.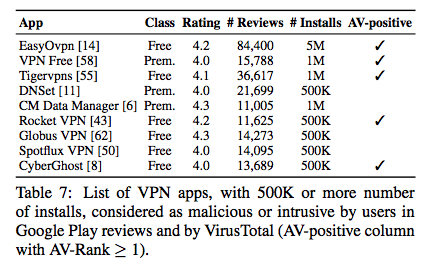 The study also discovered that 18% did not offer any encryption, and eight in ten VPNs requested access to sensitive data.
According to CSIRO, the worst VPNs included the likes of CrossVPN, SuperVPN, and Betternet.
"The very reason users install these apps – to protect their data – is the very function they are not performing and these apps have been used by tens of millions of users."

Commonwealth Scientific and Industrial Research Organisation (CSIRO)
Data Tracking and Selling
Free VPNs don't charge users any money, but they still have to pay the bills somehow. After all, this isn't a charity case. And to generate profit, these services keep records of your data and internet traffic, then sell it to third-party advertisers.
Countless Ads
As I mentioned earlier, free VPNs store your data and sensitive information and sell it to advertising companies. That is how these firms bombard you with customized ads based on your online activity and search history.
This is the exact opposite of what virtual private networks should do, which is to protect and respect the user's privacy.
Free VPNs = Inefficiency
Free VPNs are usually quite unreliable and inefficient when it comes to bypassing geo-blocks and online restrictions. Therefore, if you're counting on them to unblock streaming channels like the BBC iPlayer, HBO, Netflix, and ESPN+, prepare for disappointment.
Limited Data Usage and Slow Internet Speed
TunnelBear is one of the most popular free VPN services on the market. The Canadian-based provider can even unblock some streaming channels like Netflix, but only through selected servers.
However, the free version of TunnelBear only offers users 500mb of data per month, which is peanuts if you're using it for streaming. They do so to force you to subscribe to their paid plans, like the monthly package ($9.99) or the yearly package ($59.88).
Other free VPNs such as ProtonVPN will intentionally slow your internet connection to make you register for the paid version. So even though some of its servers can give you access to Netflix, the VPN prioritizes paid users. This means that video buffering will drive you crazy when you're trying to stream your favorite shows or sports.
---
Safest VPN Providers
As I pointed out earlier, VPNs offer different quality of services. And while there are some excellent brands, others can cause many problems in terms of privacy. Here's how we rate VPN providers.
ExpressVPN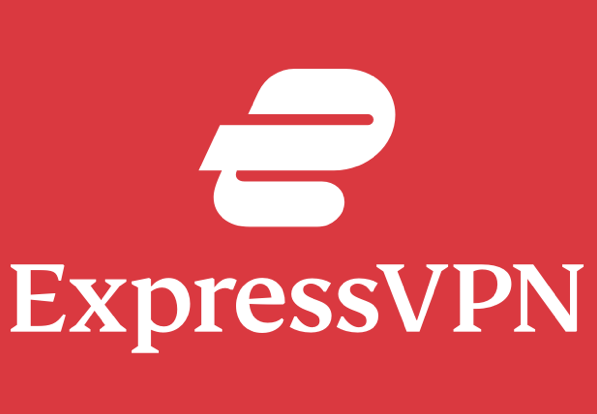 This is a VPN service that I've been using for quite a while now, and I recommend it to every internet user who wants to have the best VPN. I did some thorough tests on this one before I subscribed, and I was really pleased with what I found.
The company operates more than 3,000 servers in 160 locations worldwide across 94 countries. That makes ExpressVPN's network one of the largest in the business, which means geo-restrictions are a thing in the past. All these servers have super speeds to make your streaming or gaming experience a pleasant one.
Moving on to encryption, ExpressVPN uses the strongest one there is, AES 256-bit. This protocol will prevent hackers, ISPs, and government agencies from viewing your data or keeping tabs on your internet activity.
The company also doesn't log or share your data with advertisement companies or authorities. Put your mind at ease, knowing that your activity and connection logs are eliminated from ExpressVPN's servers.
You can also benefit from a 30-day refund program that allows you to get your money back within the first month of your subscription. I can guarantee after testing the service that the process is hassle-free and that you get a full refund; no questions asked.
Head over to our ExpressVPN review for full details.
Pros
Military-grade encryption.
Strict no-logs policy.
Unlimited bandwidth.
Full Netflix compatibility (even US catalog).
A kill switch.
MediaStreamer: Free Smart DNS proxy.
Up to five concurrent device connections.
24/7 customer support with live chat feature.
Support for the majority of operating systems (iOS, Android, PC, Mac…).
P2P file-sharing activity and torrenting allowance.
Large server network.
30-day refund policy.
British Virgin Islands (no data retention laws).
Cons
Expensive monthly fees ($12.95).
---
BulletVPN

BulletVPN has a perfect unblocking record, giving you access to any streaming platform you could think of. It is so far the only VPN we've tested that can accomplish that feat, despite having a smaller server network than other providers.
The Estonia-based VPN operates 150+ speedy servers across 55 countries, uses AES encryption with 256-bit keys, and follows a strict no-logs policy. Additional features include unlimited bandwidth and server switching, free Smart DNS service, and a premium customer support service.
To find out more, read our extended BulletVPN review.
Pros
Compatible with iOS, Android, Mac, and PC.
Round-the-clock customer support available via live chat.
Smart DNS proxy.
Unlimited server switching.
Five VPN protocols support.
Five concurrent devices per account.
AES 256-bit encryption.
No-logs policy.
30-day refund guarantee.
Fast servers.
Cons
Smaller server network than other VPNs.
---
NordVPN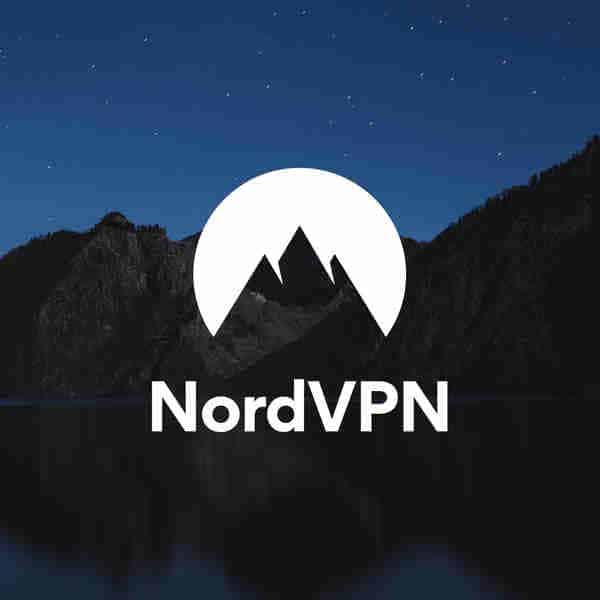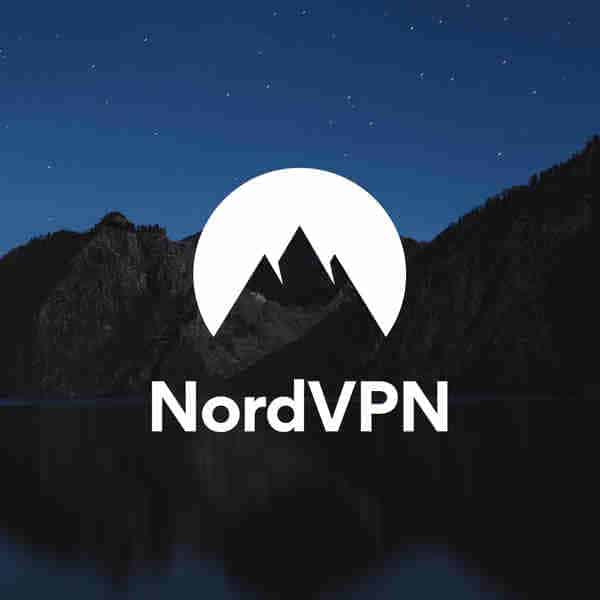 NordVPN is also an excellent service that I tested, and it just loses out to ExpressVPN for the top spot. This provider goes the extra mile to safeguard your online privacy and security. It uses the same encryption that its elite peers use at this high level, and it also implements a zero-log policy.
But what sets it apart from other providers is its double VPN feature that encrypts your traffic and data TWICE. This extra layer of security is the perfect tool for privacy-obsessed users who don't want anyone monitoring their activity.
Furthermore, you can use this Panama-based VPN to upload/download any file you want and share it online. The company allows you to access any Netflix library as well.
And if you run into trouble or difficulty, you can contact their customer support service. I put it to the test, and it fully deserves the Best Customer Service 2018 award it received at the BestVPN.com Awards. You'll surely find answers to your question via email, live chat, or even help center.
NordVPN can protect all your devices at the same time. It allows up to six simultaneous connections using a single account, and it's compatible with every major platform. That includes Android, PC, Mac, and iOS.
Check out the NordVPN review for more information.
Pros
5,000+ servers in 60 countries.
Panama headquarters (no data retention policy).
Double encryption.
Smart DNS feature called SmartPlay.
Zero-logs policy.
Military-grade encryption.
Top-of-the-line customer support.
Multiple subscription plans (one month – three years).
Six supported devices.
Compatible with every major platform.
30-day money-back guarantee.
Cons
Some of the servers I tested were a bit slow.
---
Are VPNs Easy to Install and Use?
Judging by the sound of it, the term virtual private network might seem a bit intimidating for newbie users. But in fact, VPNs are very easy to use for both beginners and advanced users. All it takes is just a few clicks and voila! All the VPN benefits within your grasp.
Heck, even installing a virtual private network on your device won't take up much of your time or effort.
Open an account with a VPN service to get started. But choose carefully because not all providers offer premium features (check out my recommendations list below).
Next, head over to the app store to download and install the VPN application. These apps require very little access to your data. It's usually just WiFi connection details.
When the installation process is complete, open the app and log in to your account.
Choose the location to which you want to connect, followed by a server of your choice.
Wait till the connection is established (it takes just a few seconds). After that, you'll appear to be browsing the web from your server's location. You'll also benefit from a new IP address and data encryption.
Unblock any website you want with total discretion and anonymity.
---
Can I Install a VPN on Any Device?
The cool thing about VPNs is that they have dedicated apps for every major operating system, including iOS, macOS, Android, and Windows. That means you can download them on your smartphone, tablet, PC, and Mac. Some even have apps for Amazon Fire Stick and Linux.
Moreover, virtual private networks offer simultaneous device connections. In other words, you can connect several devices to your VPN at the same time using a single account. That way, you'll be able to protect all your appliances.
Elite providers allow up to five, six, ten, or even unlimited concurrent connections, depending on which service you select. But if that number isn't enough, you can always set up a VPN on your router. As a result, any device that's connected to your WiFi connection will enjoy VPN features.
However, not all routers are compatible with VPNs, so you'll have to check the list of routers that do work with your provider on the VPN website.
Smart DNS Proxies
VPNs aren't compatible with every device or platform. Smart TVs, gaming consoles (Xbox or PlayStation…), and some routers don't offer VPN support. That is why top VPN brands like ExpressVPN feature Smart DNS proxy services.
Smart DNS can also bypass geo-blocks, albeit using a different method than a VPN. These tools only alter the location part of your internet connection and reroute it to hide your geographic position, which is enough to give you access to a list of streaming of channels. However, they don't conceal or change your IP address. And if you're counting on them to encrypt your traffic, then think again.
From a privacy point of view, these technologies aren't the best. But if you're looking for a fast way to unblock streaming channels, give Smart DNS proxies a try.
If your VPN provider doesn't offer a Smart DNS service, then I recommend you use Unlocator. It has a list of over 200 supported channels, including ITV, Now TV, BBC iPlayer, Hulu, HBO, and Amazon Prime Video. Another great feature is the 7-day free trial period, which gives you plenty of time to test every product before you subscribe.
Visit the Unlocator website to create an account.
Make sure the channel you want to watch is included in the list of supported channels.
Follow these guides and manuals if you need any help with the setup process.
Stream your favorite shows on any device.
---
Which VPNs Are Safe to Use? – The Wrap-Up
Just because you subscribed to a VPN service doesn't mean you're automatically safe from online threats. As I've just demonstrated, several providers do not offer adequate security and privacy features. Some of them even contain malware that can give hackers total access to your device.
That is why you must always do your research before you register to a VPN brand, and read the literature that is related to it. That includes user reviews, expert guides, and privacy policies. Any provider that doesn't offer military-grade encryption, a no-logs policy, and access to restricted material should be immediately disregarded.
Which VPN service did you find most suitable? Tell us in the comment section below.