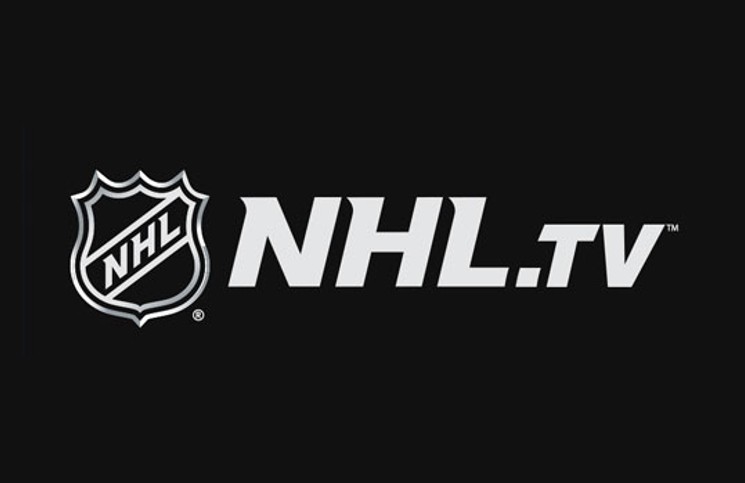 About NHL.TV
Explaining blackout restrictions
How VPNs can bypass blackouts
Installing a VPN
Which VPN to get and which to avoid
VPN alternative - A Smart DNS proxy
What you need to know about NHL 2019/2020
Final thoughts
October is finally here. And for hockey fans, that can only mean one thing: The NHL. This competition is considered the premier league in professional hockey, not just in the USA and Canada, but also in the world. People tune in from all over the globe to follow their favorite teams and see who will lift the Stanley Cup.
The regular season kicks off on the 2nd of October and concludes after nine enthralling months. During that time, those who love the sport will be glued to their screens, so it's better not to disturb them. Yes, that's how captivating the American National Hockey League is.
Cord-cutters who prefer to stream the 2019/2020 NHL season have plenty of channel choices at their disposal. NBC Sports, FuboTV, Sling TV, and YouTube TV will all broadcast the competition. But if you want access to every game, as well as replays, highlights, analysis, extra camera angles, and more, then NHL.TV is your go-to channel.
However, blackout restrictions will cause you some problems, and they apply across all streaming channels. That means you won't be able to watch live matches via VOD and OTT services. And if you don't have a cable or satellite subscription, you're out of the game.
Well, that was the case before the emergence of VPNs. Today, these tools will help you bypass blackouts and stream any game live from anywhere. But they are the only ones. You can also use a Smart DNS proxy to gain live access to NHL.TV.
---
Content Overview
---
NHL.TV – What You Need to Know
In 2015, the National Hockey League and Major League Baseball Advanced Media (MLBAM) announced a six-year partnership. The deal allowed MLBAM to take over NHL's digital platforms, including website, app, and streaming channel.
As a result, GameCenter Live was rebranded and renamed NHL.TV. The new look included faster videos, which played at 60 frames per second instead of 30.
"These platforms are going to give us the ability to provide more and more content to the hockey fans, and it's also going to make it more user friendly."

NHL Commissioner Gary Bettman
However, the launch of the service in 2016 did not go according to plan. Almost all subscribers complained about issues like video loading, crashing, and looping. Several users vented their frustrations on Twitter and Reddit, while some even sent emails to Yahoo's Greg Wyshynski.
MLBAM President Bob Bowman explained that a glitch was at fault:
"We had a glitch last night. The game states changed, the config went down, and by the time you re-launch another CDN, it takes 20-30 minutes to re-launch that thing."
Nonetheless, the problem was soon fixed and NHL.TV is running smoothly now.
The Features
NHL.TV allows you to stream games that are outside your local TV market. In other words, if you're a Rangers fan like I am, and you live in New York, you won't be able to stream your team's live home matches. You can only watch games that are played outside New York.
Still, it is the best service for hardcore hockey fans. And after the MLBAM partnership, NHL.TV reached a whole new level (despite the launch fiasco).
As I already mentioned, video quality massively improved, now playing at 60 frames/second. Furthermore, the app unblocks additional camera angles that are unavailable via another channel. They include a zip-line aerial view, more than two over-the-goal cameras, and even a first-person ref cam.
It also allows you to switch between announcers whenever you're watching a game. That means you can choose the TV broadcast of either team or the play-by-play you want to hear.
And if that's enough, NHL.TV brings you DVR storage so that you don't have to miss a single match or goal. You can also pause and rewind live games with the interactive timeline.
Subscription Plans
Unlike the other streaming services that are broadcasting the National Hockey League, NHL.TV is available almost all over the globe. However, US and Canadian residents will suffer from blackouts. That means you don't need a VPN to sign up for the service, but only to circumvent online restrictions.
And as you might have guessed, prices may vary depending on each region or country. In the USA, for example, a monthly "All Access" subscription costs $24.99 or $139.96 per year. Alternatively, you can select the "Single Team" plan for an annual fee of $111.96.
In Canada, however, the price of a yearly pass is around $136 if you sign up before the beginning of the season. That sum will increase to about $150 if you register during the campaign. Moreover, you can subscribe to a playoff-only pass for about $55.
Other countries provide different packages and bills for NHL.TV. In my location, for example, I can only choose between a "Full Access" monthly or yearly pass for $24.99 and $129.99 respectively.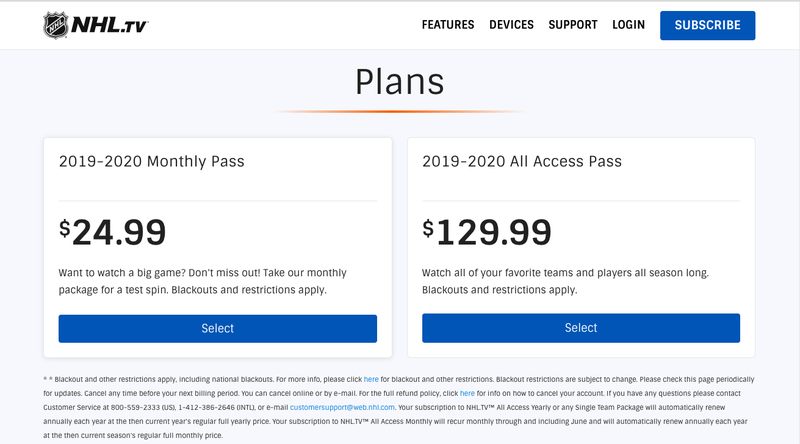 ---
Blackout Restrictions – What Are They?
Just like other US sports, NHL games in your local market, and sometimes nationally, are subject to blackouts. The reason behind these online restrictions is because cable and satellite providers have sole broadcasting rights. And these guys would lose money if they allow OTT services to stream games.
And if we take a look at the growing pace of VOD and OTT services over the past few years, we'll see just how much cable providers are struggling. According to PwC, the number of pay-TV subscribers dropped from 77% in 2016 to 67% in 2018.
Last year also saw Netflix usage (76%) surpass cable and satellite usage (67%) for the first time.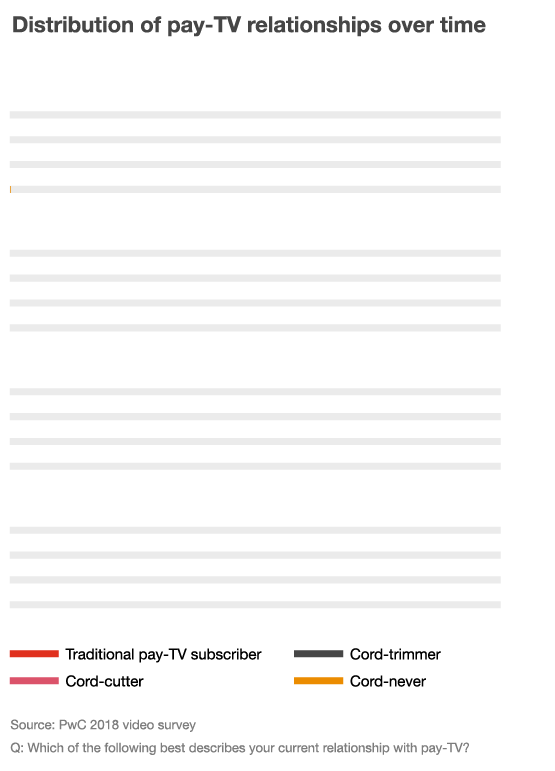 Sports bring a lot of money to cable and satellite service companies, which is why they force blackouts for local and national games. Popular competitions like the NFL, NBA, MLB, and NHL have millions of followers, who sometimes have no choice but to purchase a cable subscription.
NHL.TV won't bring you live matches in your local market, but all games become available after 48 hours. Furthermore, you can stream any out-of-market fixture as it happens.
"In certain regions, if a game is available for you to view on television in your local viewing area, then it will not be available to watch live in NHL.TV™."

The National Hockey League
But why would someone wait 48 hours to watch his favorite team play? Just imagine all the things he has to avoid to stay away from score spoilers.
Well, hockey lovers don't have to go through all that trouble anymore, thanks to virtual private networks.
---
No More NHL.TV Blackouts With a VPN
NHL.TV and every other website determine your geographic location using your IP address. Once the channel reads that you are inside the same zone as your local team, it will display something like this:
"Game not available. Your selection is not currently available due to local or national blackout restrictions."
If the team you support is located outside your state or TV market, then perhaps you don't need a VPN with your NHL.TV pass. Well, you do when your side visits the city or area you're in.
But if you support your local team (like most fans do), the best way to keep track of all the games is via a VPN. It is a tool that allows you to change online regions by rerouting your connection to a server of your choice. Then, it hides your actual IP address and replaces it with a different one that matches your server's location.
And to protect your data and conceal your identity, the VPN will enwrap your Internet traffic in an encrypted and secure tunnel. As a result, third parties like ISPs, government agencies, and hackers won't be able to monitor your online activity.
So to stream local games, you simply have to connect to a server outside your location where they are not being aired. For example, if you live in Florida, you can't watch the Tampa Bay Lightning play at home without a VPN. But if you connect to a server in Los Angeles or Chicago, you'll be able to watch the Bolts' every game.
Four Easy Steps to Avoid NHL.TV Blackouts
Hockey isn't an easy sport to practice. You have to be a fast skater, an accurate shooter, and strong enough to take a hit. Moreover, you must withstand extreme cold. I mean, I'm a massive fan of the sport, but I always found playing it a bit hard.
Well, installing a VPN is nothing like that. It is one of the quickest, easiest things you'll ever do in your life.
Get yourself a premium VPN service. You'll have to visit their website and create an account.
After that, download the app from Google Play or the App Store. You'll also find setup guides if you're using a different device.
Launch the VPN and connect to a server that's outside your region or country (if you want to watch local NHL games).
NHL.TV will think that you an out-of-market subscriber, which means you'll be able to watch local and national games.
---
Features That Your VPN Must Have
If you search online for a VPN provider, you'll find plenty of options. That's because these tools are now extremely popular. And why wouldn't they be? They offer online privacy, security, and freedom.
However, not all brands are the same. That is why you must do a bit of research before you purchase a VPN plan. And the must-have features that your provider should offer are:
A zero-logs policy: Any reputable VPN service will respect your privacy and anonymity. In other words, they don't store sensitive data like activity or connection logs, and they certainly don't share it with third parties for money.
AES 256-bit encryption: This is military-grade encryption and the strongest protocol on the market. If a VPN brand claims to be the best but does not offer this feature, don't subscribe to it.
A wide-coverage server network: Your provider must have a vast network of servers that cover every continent. Alternatively, it should at least have a presence in major locations like the US and the UK.
Top levels of speed: As you may know, encryptions consume a part of your Internet connection. That's why your rate drops as soon as you connect to a VPN. But elite companies make sure that the decline is minimal and does not affect the overall performance.
Moreover, your service must provide fast, stable speeds across all servers, near or far.
What About Free VPNs?
Free VPNs will try to lure you in with their no-charge policy, but I wouldn't recommend any of them. That's because few of them offer the above features. So if you want to stream live NHL games in HD on NHL.TV, you're not going to enjoy the experience.
These providers have the worst speed rates, and sometimes offer a limited amount of data. That won't work well with NHL.TV's high-quality, 60-frames-per-second video feed. Besides, their servers are often overrun with users and poorly maintained, which reduces speed even more.
But the most alarming thing about free VPNs is the fact that they don't follow no-logs policies. That means they store your information and sell it to advertisement companies for profit. Now, that doesn't surprise me, to be honest, because these providers have to make money somehow.
So instead of charging money, they take away something much more crucial, your sensitive data. And have you ever heard of a VPN that contains malware? Well, that's what you get with free services. A 2017 study showed that 38% of free Android VPN apps are infected with malicious software. Moreover, 18% of these apps on Google Play don't offer proper encryption.
So with all that in mind, your options are clear: Buy an elite VPN subscription.
---
Best VPNs for NHL.TV
Who has time to conduct online research about VPNs and test each service before they subscribe? Well, I do. In fact, I'm here to do the work for you. You're probably in a hurry to stream hockey games on NHL.TV.
After a series of rigorous tests, I selected the best four providers that worked with NHL.TV. Please note that the results are impartial and unbiased.
ExpressVPN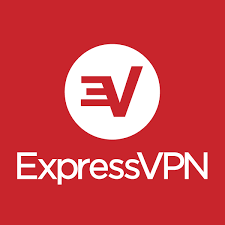 Hockey fans, have you ever heard of Wayne Gretzky? Shame on you if you haven't. He may have retired 20 years ago, but the Canadian center's records still hold to this day. Players, sportswriters, and even the NHL consider him the GOAT of hockey. That is why he is better known as "The Great One."
Well, ExpressVPN and Gretzky have something in common: They both share the "greatest ever" status. Not at hockey, of course, but each in his own domain.
The company registered the highest scores on my tests, acing almost all of them. The features it provides are second to none, which is why I ranked it number one on my list.
Let's start with security and privacy. ExpressVPN uses the most robust encryption available in the business: AES 256-bit. This protocol is so popular and efficient that even the US government uses it to safeguard its data.
AES stands for Advanced Encryption Standard, while 256-bit means 2256 or 1.1 x 1077 possible combinations. In other words, that's 115,​792,​089,​237,​316,​195,​423,​570,​985,​008,​687,​907,​853,​269,​984,​665,​640,​560,​000,​000,​000,​000,​000,​000,​000,​000 combinations. So as you can see, no one can crack this code.
Furthermore, this provider does not collect data logs about your traffic, identity, or connection. And if you're skeptical about the whole thing, ExpressVPN regularly invites independent auditors to confirm there are no wrongdoings.
In terms of coverage and speed, no other provider comes close. This service has 3,000+ servers in 94 countries, which means you'll have access to restricted websites from all over the globe. As for the US, ExpressVPN operates more than 25 servers inside the country. So you can bypass NHL.TV blackouts and stream every hockey game from inside the USA.
Pros
Military-grade encryption.
Phenomenal speed rates.
Vast server network.
Zero-logging policy.
DNS leak protection and a kill switch.
Netflix and streaming compatibility.
MediaStreamer: Smart DNS proxy.
Support for P2P activity and torrenting.
Compatible with the majority of operating systems (iOS, macOS, Linus, Kindle Fire, Android, and Windows).
Five simultaneous devices.
24/7 customer support.
30-day money-back guarantee.
Based in the British Virgin Islands.
Cons
Expensive subscription plans.
---
BulletVPN
If you're looking for a good VPN deal that offers the best security features, top speed levels, and access to live NHL games, then you should definitely consider BulletVPN.
It could also prove to be a cheaper alternative because for a limited time only, the company is offering an additional 12-month period to its yearly plan. That means you pay for one year ($89.98), but enjoy a second one for free.
That sounds like a sweet deal to me, and you'll benefit from almost the same services that the other elite VPNs provide. That includes blazing fast speeds, the highest level of encryption, a no-logs policy, and a kill switch. And that's not all.
BulletVPN provides a 30-day refund policy, round-the-clock customer support, free smart DNS, and Netflix compatibility.
Its major drawback, however, is its small server network. It has 150+ servers in 55 countries, but they are located in key areas, including 12 in the US. As a result, you'll have no problem bypassing NHL.TV blackouts.
Pros
AES-256 encryption.
No-logs policy.
Kill switch + BulletShield.
Fast speeds.
Unblocks streaming platforms.
Allows torrenting and P2P.
Free Smart DNS.
30-day refund policy.
Six simultaneous device connections.
round-the-clock customer support.
---
Access NHL.TV With Smart DNS Proxy
The best way to avoid blackout restrictions is by using a VPN service, but it is not the only method.
If you prefer a tool that doesn't make a lot of alternations to your Internet connection, then perhaps you're better off with a Smart DNS proxy. This program only redirects the location part of your traffic and leaves the rest intact. As a result, you'll be able to trick some streaming services like NHL.TV that you are in a different location.
However, Smart DNS proxies don't offer security, privacy, and anonymity. That's because they don't encrypt your traffic or hide your IP address. But hey, at least your Internet connection won't slow down. Furthermore, these services don't have dedicated apps like VPNs do.
To set them up on your device, you need to follow the guides that are on your provider's website. Oh, they also don't function properly if your ISP uses DNS hijacking or transparent proxies.
But if you're just looking to bypass blackouts and watch live games on NHL.TV, Smart DNS will get you there.
Use Unlocator to Watch NHL.TV
As with virtual private networks, not all Smart DNS proxies offer the same services. Each brand comes with a list of supported channels, and you must choose the one that can unblock NHL.TV.
Unlocator can do just that, in addition to 200+ more channels. So you won't just bypass NHL.TV blackouts, but also NBA League Pass, and NFL Game Pass. And if you like movies and shows, this provider will give you access to plenty of streaming giants like HBO Go/ HBO Now, Hulu, BBC iPlayer, Prime Video, Showtime, and more.
And just imagine that you can give Unlocator a try and watch all these channels for free during the first week. That's right; this brand offers a free seven-day trial period with no need for a credit card.
Visit the Unlocator website and create an account. Benefit from a 7-day free trial without using your credit card.
Now, follow the instructions that are in the setup manuals, guides, and videos to install Unlocator on your device.
You can set up Unlocator on any device, including gaming consoles, Smart TVs, and routers.
Go to NHL.TV and watch local-market games from wherever you want.
---
NHL.TV Compatible Devices
You can stream live games on NHL.TV using a wealth of devices, whether you're at home or on the go:
iPhone
iPad
Mac
Windows
Android
Apple TV
Chromecast
Android TV
Amazon Fire TV
PS4
Xbox One
Roku
---
About NHL 2019/2020 Season
The 2019/2020 NHL regular season kicks off on October 2 and concludes 82 games later on April 4. The Stanley Cup Playoffs follow after a few days after that, and the season ends with the Finals in June.
A total of 31 teams compete in the National Hockey League, 24 of which are from the USA and seven are Canadian. They are divided into two conferences: East and West. The first contains 16 sides, while the latter has 15.
The point system determines the winner of the regular season. Teams get two points for a victory, one point for a defeat in overtime or a shootout, and zero points for a loss in regulation. The side that accumulates the most points wins the Presidents' Trophy.
But the competition continues with the Stanley Cup, an elimination tournament consisting of 16 teams (eight from each conference). Each side plays a best-of-seven series to qualify for the next round. The two conference champions proceed to the Stanley Cup Final.
Last season, the Tampa Bay Lightning won the Presidents' Trophy, with a tally of 128 points, their best-ever record. However, they chocked in the first round of the Stanley Cup Playoffs, losing 4-0 to the Columbus Blue Jackets.
It was St. Louis Blues who claimed their first-ever Stanley Cup trophy, defeating the Boston Bruins 4-3 in the Finals.
Can the Lightning recover from their shocking exit last year and go on to lift the Stanley Cup? Or will other favorites like Toronto Maple Leafs, Winnipeg Jets, and Washington Capitals win one of the most prestigious awards in hockey?
My money is on Tampa Bay this year. We all saw what they could do as they claimed the Presidents' Trophy last season. They just need to find that killer instinct to go all the way.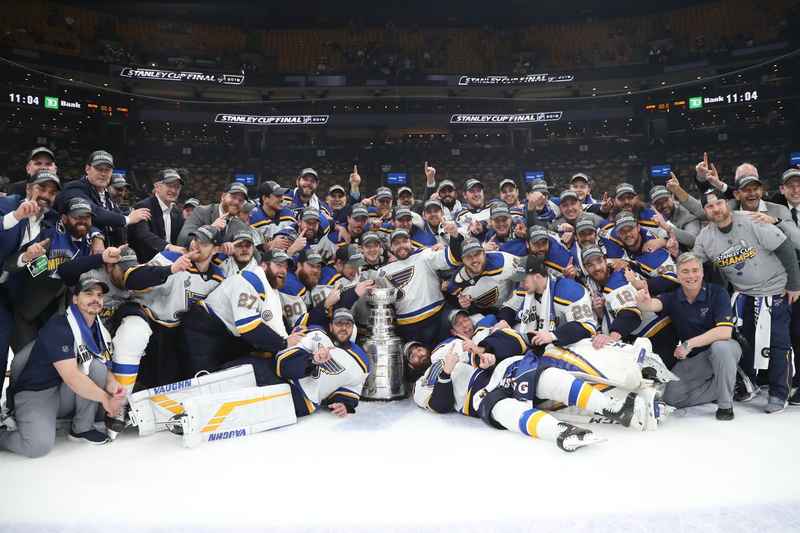 ---
Bypass NHL.TV Blackouts With a VPN or Smart DNS – Conclusion
The upcoming NHL season will soon be upon us, and just like each year, it will be packed with surprises and entertainment. Another familiar sight, however, is blackout restrictions. Games inside your home market are off-limits due to the sole broadcasting rights of cable providers.
But why miss out on your team's home matches, which are usually the most exciting? Subscribe to a premium VPN service, connect to an out-of-market server, and watch any game you'd like live from anywhere. Alternatively, you can sign up for a Smart DNS service like Unlocator.
Which side will lift the Stanley Cup this year? And what about the Presidents' Trophy? Leave your predictions in the comment box below.