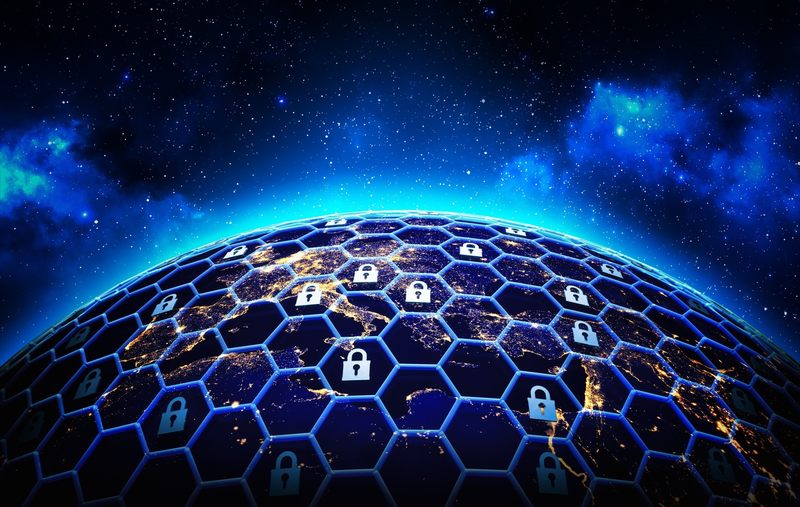 Expect more data breaches in 2019
Governments to introduce strict security regulations
Australia prohibits end-to-end encrypted communication
Tech companies try to win back consumer trust
Online security still a problem
The threat that IoT technology poses
Hackers could use AI in attacks
Conclusion
2018 was a bad enough year for cybersecurity and online freedom. There were hundreds of data breaches that affected billions of users on varied capacities. Several cybersecurity analytics firms released reports on how malware attacks had hit even more devices.
And let's not forget about the laws that governments introduced to diminish cybersecurity so that they can monitor their citizens and netizens.
While you may have gotten through such a churning year, you need to know what to expect in 2019?
I took the time to analyze all the possible future trends in cybersecurity, and I think you'll find the results quite intriguing.
---
Personal Data Breaches Rising
Data breaches affected over one billion internet users in 2018. Hackers managed to infiltrate some significant companies and steal sensitive user information. Bearing in mind that cybercriminals still have that data, chances are they'll use it to cause even more damage in 2019.
And since it's difficult to determine whether or not you were a victim, I suggest you take precautionary measures. For instance, you can start by changing your account passwords (create a secure one), just to be on the safe side.
---
Governments to Implement Stringent Security Regulations
The General Data Protection Regulation (GDPR) is already taking the world's economy by a significant stride. All eyes will be observing the EU, who began implementing this law on May 25, 2018. However, it remains to be seen whether or not other nations will follow suit.
People will also closely monitor the US government's involvement in the act. That's because California's Consumer Privacy Act, a similar law to GDPR, will go into effect on January 1, 2020. And many anticipate that this act will expand beyond the state's borders.
Nonetheless, there has been a massive shift in the minds of users about data privacy.
---
New Challenges for Encrypted Communications
The Australian government recently passed the Assistance & Access (A&A) bill. The legislation, which many recognize as the anti-encryption law, gives authorities the right to access end-to-end encrypted messages. But that's not all.
Sadly, the law also demands that companies create "backdoors" for their software to allow government access to user data. Cybersecurity and tech firms warned that even though these passageways are for government agencies, some parties may use them for cyberattacks.
Furthermore, the Cybersecurity Tech Accord criticized the bill, adding that it puts user data under grave threat.
---
Tech Firms Will Try to Earn Users' Trust
In 2018, we learned that if you're going to share consumer-data with third parties, users won't trust you. That's even if you invest millions of dollars in cybersecurity. Several big tech companies couldn't protect their users' information from cybercriminals.
However, in 2019, we predict that cybersecurity firms will be looking to earn back the trust of their customers. Recently, all major US carriers promised their users not to share their data. Hopefully, that was only the beginning.
---
Online Security Will Continue to Raise Worries
In our modern age, digital transformation has taken center-stage in the technological evolution. More users are now migrating their seemingly sensitive information to the cloud. However, the rate of data breaches remains an unsolvable pain-point.
Hackers, snoopers, phishers, and keyloggers are always looking for new ways to counter the ever-evolving cybersecurity. Attacking user data is their main priority; considering it's shockingly easy. In the quest to save users from these attacks, people need new cybersecurity measures soon.
---
IoT a Disaster Waiting to Happen
The Internet of Things (IoT) continues to offer many conveniences and benefits. Whether at home, at work, or on the road, IoT has made things much easier and at the touch of a button. But it's also going to be a terrible security threat to both businesses and individuals.
If you have a smart home, then all your appliances are IoT gadgets. In case someone manages to hack them, they'll be able to disable your alarm and enter your home. And that's just one of the possibilities. They can also monitor you using your own cameras.
Moreover, various security analyzers already voiced their concerns about the future of IoT, with many claiming that it's 'a security disaster waiting to happen.' However, if good cyber-housekeeping goes into action, then we may have a different result.
"We have every reason to believe that attacks leveraging the IoT will become more diverse in the future."

Guy Rosefelt, Product Management Director for threat intelligence and web security at NSFocus
---
Artificial Intelligence (AI) Cyberattacks a Possibility
Artificial Intelligence (AI) is the latest technological advancement that big tech companies are trying to tap. This industry is slowly integrating into our daily lives, which makes it another potential target for hackers and cybercriminals.
Critics are now predicting that AI-powered viruses are an imminent danger. It poses an even bigger cybersecurity threat, considering that attackers will be able to infiltrate company systems and remain unnoticed. Imagine the damage they could do: from gathering users' information to copying organizational system operations.
"Creating a new breed of AI-powered malware, hackers will infect an organization's system using the malware and sit undetected, gathering information about users' behaviors and organizations' systems"

Jason Hart, CTO of data protection at Gemalto
---
2019 Cybersecurity Trends – Final Words
As the year 2019 nears its end, maybe you noticed some of the trends that I discussed in this article. There were additional reports of data breaches throughout the year, as major companies failed to protect user information.
Furthermore, the world witnessed how some governments are planning to invade citizens' online privacy by cracking encrypted communication. However, other authorities, like the EU and California, are implementing laws that protect user data and improve online privacy.
But even as we develop new technologies like IoT or AI, cybercriminals seem always to find a way to use them for illegal purposes.