News
Why Engaging an IT Outstaffing Firm for Your Fitness App Development is a Smart Move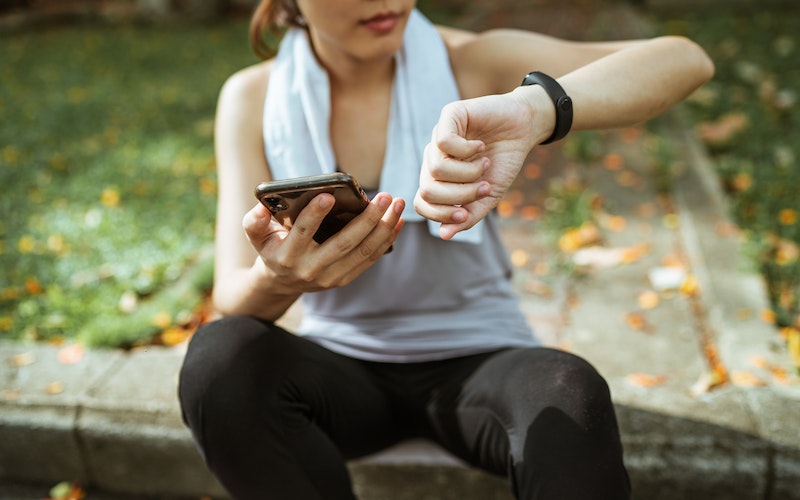 The international health and fitness app market is primarily driven by the U.S., contributing to over 42% of the market share in 2023. It's anticipated to maintain this lead in the forthcoming years. The growth is attributed to an increase in smartphone users, heightened health and fitness consciousness, and rising disposable income in the U.S.
If you are thinking about developing a fitness app, it is important to understand that the process is not easy. It takes a lot of time and resources to create an effective app. You need someone with experience in this field who can guide you through all the steps of creating such an app.
For example:
You need to know which features are important to your users' health goals (and which are not).
You also need to know how these features should work together as part of a whole.
And finally – and most importantly – you need to be able to communicate all of these things clearly so that other people understand them too!
When it comes to seeking a proficient developer, you can choose between freelancers and mobile app development companies. Freelancers are self-employed individuals with expertise in app development, while app development companies comprise teams of engineers, designers, and marketers.
Which IT Outstaffing Company Is Right for You?
Finding the right IT outsourcing firm is not easy. The market is full of companies that claim they can help you develop a fitness application, but finding a company with a good track record and an experienced team can be difficult. The team must also be able to develop apps for Android and iOS platforms to reach as many users as possible from different geographic regions and demographic groups.
You need to look for a company that has experience working on similar projects in the past so you know what results they can provide for your project. You also need to be sure that they have a good track record and do quality work on time. Otherwise, there is no point in hiring them at all!
An IT outstaffing company typically works per project, charging hourly rates. However, the size of their portfolio may not ensure their capacity to handle your specific requirements. Conversely, opting for a development firm ensures access to the necessary skillset and experience, though it could be pricier and possibly less flexible in the event of challenges.
The Advantages of IT Outstaffing
Let's weigh the pros and cons of freelancers and development companies from a business perspective:
Cost
Start by asking: "How much am I willing to invest in this project?"
Freelancers generally charge an hourly rate, or sometimes per project, usually ranging from $40 to $150 per hour. You can get a feel of their capabilities and approximate costs by scrutinizing their portfolio. This would help in determining a feasible budget for app development.
On the other hand, hiring a company, albeit more expensive, assures a higher level of professionalism and comprehensive engagement. Companies generally provide a fixed budget upfront, allowing you to pick a company that aligns with your financial plan.
Flexibility
Working with a freelancer offers the liberty to hire anyone, though it doesn't guarantee the selection of the most suitable candidate or expected results. Development companies offer top-notch talent and a glimpse of their work. Freelancers are paid upon completion.
A software company oversees multiple freelancers, each focused on a specific task, while a development firm dedicates a team to your project, ensuring a holistic solution. The significant advantage of a development firm is project management, with the downside being potential deviation from desired results. Hence, choosing a skilled development firm is crucial to avoid jeopardizing your product and incurring additional costs.
Real-time Updates and Support
When app development companies were few, hiring a freelancer was easy. The process became more complicated as companies increased.
The process of creating a fitness application is not an easy one. It requires a lot of experience and knowledge in IT outsourcing, which you may not have. If you don't have time to do the research yourself, it's best to hire a team of experts with the right skills.
Conclusion
Hiring an outsourcing team for fitness app development services allows for more cost control and precise project customization. Freelancers often work at a quicker pace. However, being mostly one-man shows, they might lack the capacity for extensive projects, leading to burnout or lack of motivation.
In contrast, if you hire a team through a company and aren't satisfied with certain members, you can request replacements. This option is absent when dealing with a freelancer.
Therefore, if you seek success for your project, consider expanding your horizons beyond freelancers. Hiring a development company could prove to be a wise decision.