Sports
How to Watch NCAA March Madness 2023 Live Anywhere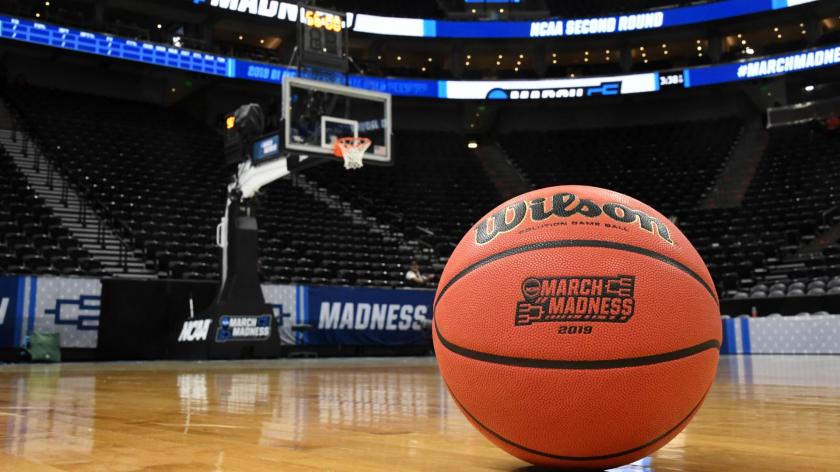 The NCAA Tournament action is back on Tuesday, March 14th, 2023, with the likes of CBS, TBS, TNT, and truTV will broadcast every single moment. Now, despite having several options to choose from, only those in the US can stream the 2023 March Madness games. Geo-blocking can be annoying, but it can also be bypassed. Do you want to know how? Here's how you can watch March Madness 2023 live anywhere.
2023 NCAA March Madness – Quick Steps
Time needed: 3 minutes.
Here's how you can instantly stream March Madness basketball games from anywhere:
Sign up for a premium VPN service

We highly recommend ExpressVPN because it boasts dozens of US servers with blazing-fast speeds and excellent streaming support.

Install the VPN app.

You'll find clients on Android, PC, Mac, iOS, as well as Fire Stick.

Sign in and connect.

Activate the app and sign in with your username and password. Then, connect to an American server for instant access.

Go to the selected channel's website or application.

You'll dunk over all kinds of geo-blocks every time.

Stream from anywhere.

Don't miss a single March Madness game.
The Complete March Madness Guide
We cover everything there is to know about the upcoming NCAA March Madness tournament. So keep reading if you wish to know more.
The Requirements
If you're watching basketball from abroad, make sure you have these:
A premium VPN subscription.
A March Madness broadcaster account.
A compatible device.
Very Popular, yet Only Local – NCAA Streaming Blocked
March Madness is a very popular event among college basketball fans. While there's a two-year gap between the last tournament and this one, back in 2019, March Madness saw a huge number of viewers.
In fact, the 2019 championship averaged 10.9 million viewers across TBS, TNT, CBS, and truTV, along with the March Madness Live streaming service on the web, mobile and connected devices.
That's quite a number actually, but the sad truth is that this viewership comes only from the United States. The channels broadcasting the event are only accessible in the US, blocking everyone abroad in the process.
So, why and how exactly are these restrictions applied? Streaming services around the world apply what we call geo-blocking, primarily for copyright and licensing reasons.
They examine one's IP address to determine his/her location. If the user is outside the channel's coverage area, a geo-error message appears to block the entire attempt.
For example, here's the error CBS Sports shows if you try to stream its content from abroad:
"We're Sorry, this video can only be streamed within the United States."

While this can be very frustrating to anyone living abroad, especially ex-pats with a valid subscription, we're here to help you out with this problem. Scroll a bit further to the south and find out what you can do to solve the problem.
---
March Madness 2023 Goes International
As we mentioned, steaming channels and websites use geolocation techniques such as checking the user's IP address to pinpoint his/her device's location.
Once the location doesn't match the service's supported area, the blocking process occurs. However, with a Virtual Private Network, this can change easily.
A VPN is a cybersecurity tool that reroutes users' traffic through a private tunnel in a country of their choosing.
Once the connection is established, the VPN encrypts the data (extra security) and conceals the user's IP address (extra anonymity), replacing it with one valid in the country where the server is located.
As a result, full access to streaming services in the region will be granted. For example, if CBS Sports is what you're looking for, all you have to do is connect to an American server.
With that, you'll get an American IP address and direct access to CBS Sports, and all the other channels that are showing March Madness wherever you may reside.
---
Best VPN for 2023 NCAA March Madness
ExpressVPN is one of the best providers in the industry today. It has more than 3,000 servers across 94 countries, including dozens in the United States. You won't be running out of options any time soon.
Aside from that, ExpressVPN allows you to stream content on five devices simultaneously. However, if you use their Smart DNS proxy, you can do that on unlimited devices regardless of their VPN app support.
Now, the provider might be one of the grandest on the market, but it's certainly not the only one. There are other top VPNs that can get the job done as well, and they're presented in the table below.


30-Day Money-back Guarantee
Unlimited Bandwidth
Apps For All Your Devices
24/7 Live Support
Visit ExpressVPN
March Madness – The Full Schedule
We all know that this year will be so different as fans return to the stadiums and all. This will certainly make the tournament much more entertaining.
So, now you know how to watch the games, don't you want to know when the matches are happening? Here are some important dates to remember check the full schedule here).
First 4
First Four starts March 14-15
First Round
First Round starts March 16-17
Second Round
Second Round starts March 18-19
Sweet 16
Sweet 16 starts March 23-24
Elite 8
Elite Eight starts March 25-26
Final 4
Final
NCAA championship game takes place on April 3
NCAA March Madness FAQ
Looking for more answers? Here are the most common questions our readers asked.
Where will March Madness take place?
The 2023 NCAA March Madness kicks off with the First Four games in Dayton, Ohio, and continues through to the 2023 Final Four in Houston Texas.
Do I Need a subscription to watch March Madness?
Most of the channels covering the 2023 NCAA March Madness require a cable subscription authentication, including CBS Sports, TBS, TNT, and TruTV. However, you can stream CBS games without cable on Paramount+.
Can I stream March Madness for free?
You can watch March Madness games on CBS, TBS, and TruTV for free if your cable subscription plan includes any of these channels. If not, you'll have to subscribe to Paramount+, Sling TV, or fuboTV.
On which device can I stream NCAA March Madness 2023?
You can watch your favorite games and teams on a plethora of devices, including:
PC
Mac
Android
iPhone/iPad
Apple TV
Amazon Fire TV
Roku
Chromecast
PlayStation and Xbox
Smart TV
When will the 2023 March Madness start?
The 2023 NCAA March Madness kicks off on March 14 and concludes on April 2.
How to Watch March Madness 2023 Live Anywhere – Summing Up
This year's March Madness promises a lot of action that we've been longing to see for two years.
Now you know what you have to do in order to watch the games live no matter where you are. Make sure to follow the steps above carefully and you're a-okey.
If you have any problems setting up the VPN on your device, please don't hesitate to contact us in the comment section below.