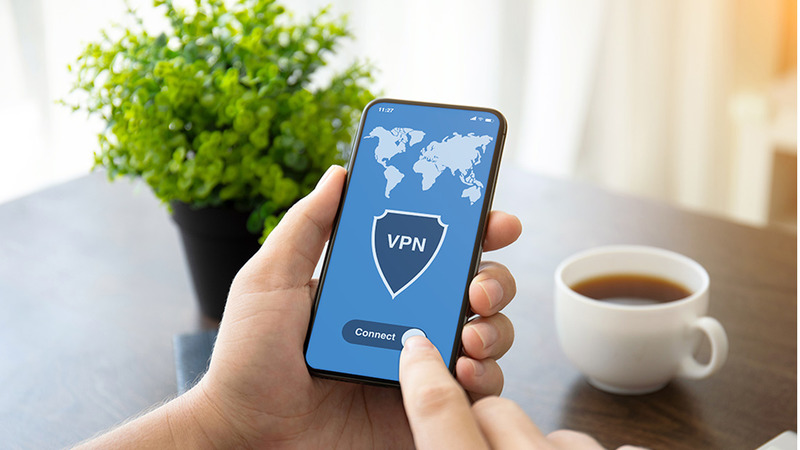 The growing threat of cybercrime is claiming new victims each day, whether individuals, companies, public institutions. Throw Internet censorship and surveillance into the mix, and cybersecurity tools like the VPN become indispensable. But just like any other product, you have the good, the bad, and the ugly. Therefore, you must ensure you get the best VPN.
You see, not all VPNs are the same, meaning you won't always get premium services. Free brands, for example, can do you more harm than good. First, they have a limited server network that is also overcrowded with users and slow. And second, some of them don't use any data encryption and could be hosting malware. But most importantly, they will log your sensitive information and sell it to make money.
That is why we constantly advise you to use premium VPN brands. They cost money, but they're worth it. Besides, you can benefit from great discounts if you subscribe to long-term plans. The thing is several VPN providers claim to be the fastest and the most secure, so you could end up in a Sophie's Choice situation.
That is why we decided to narrow your options down and help you select the best VPN service.
---
Table of Content
---
What Happens During Regular Browsing Sessions?
The Internet has drastically reshaped the world along with our daily lives ever since it became available to the public in 1994. We use it in every industry and sector, including banking, finance, healthcare, and education. In fact, you can't get much done without an Internet connection.
And once smartphones, tablets, and apps burst onto the scene, we became connected all day every day. According to Business Insider, people check their phones almost 200 times per day, while Flurry Mobile data reveal that Americans spend an average of five hours a day browsing.
These devices and the Internet made things much simpler and faster. We can now communicate, shop online, check our bank accounts, and settle payments with the click of a button. But it's just as easy for cybercriminals to spread malware and steal our sensitive data.
Furthermore, your online activities aren't just between the sender and the recipient. Third parties like Internet service providers and government agencies can monitor your online traffic and track your geographic location. That's what happens every time you go online. You unknowingly share data with third parties and put yourself at cybercrime risk.
But a premium VPN can fix that.
---
How the Best VPN Can Protect You
Virtual private networks are the ultimate tools for online privacy and anonymity. They operate a network of servers that spreads across dozens of countries and regions. As a result, you can reroute your Internet traffic through any of these servers. The VPN will also change your IP address to match the server location you selected. So if you connect to a US server, you'll get an American IP.
This process will make it appear as if you were in a different country, thus preventing anyone from tracking your actual location. Another main VPN feature is data encryption. Your VPN service encrypts every piece of data that you send or receive so that no one can monitor the things you do online.
But what if your VPN malfunctions and stops working? Well, top providers have a built-in kill switch that automatically disconnects your device from the Internet if the VPN connection drops. That way, your traffic won't travel through your ISP's servers.
And you won't just protect your online security and privacy. The best VPN will also allow you to:
Bypass geo-blocks: Due to copyright issues, streaming platforms prevent you from accessing their content while you're abroad. But you can connect to foreign VPN servers and unblock your favorite services.
Avoid online censorship: Countries like China ban numerous online services like Google and Facebook. Certain VPNs still work in the country, allowing you to unblock websites and social media apps by connecting to overseas servers.
Protect data on public Wi-Fi: Public Internet hotspots in cafes, for example, are like a hunting ground for hackers. You should always use a VPN on such Wi-Fi connections to hide your sensitive data and activities.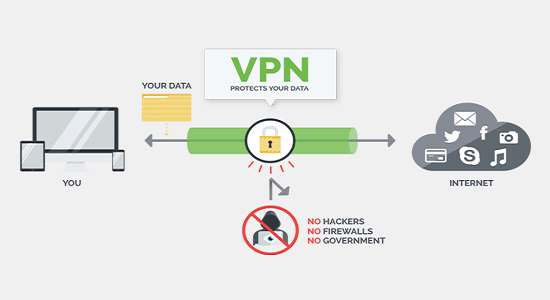 ---
Best VPN Must-have Features
As I mentioned earlier, a lot of paid VPN providers claim they are the best. So if you're new to the VPN world, selecting the right one may be a bit confusing. There are several factors you should consider before you subscribe to a VPN service, including speed, privacy, and Internet freedom.
For example, we rate VPN services based on:
Company Headquarters
Virtual private networks help users hide their online identities, location, and activities. That is why government and intelligence agencies frequently send them subpoenas and requests for user data. And it's mandatory for VPNs to submit customer information if they are based inside Five, Nine, and 14-Eyes jurisdictions.
These alliances are cooperation between 14 nations in signals intelligence data retention. Their main focus is to monitor the Internet, collect user data, and share it with one another.
Fives Eyes: The USA, the UK, Canada, Australia, and New Zealand.
Nine Eyes: Original Five Eyes members, in addition to Denmark, France, the Netherlands, and Norway.
14 Eyes: Nine Eyes members, as well as Belgium, Germany, Italy, Spain, and Sweden.
Therefore, you're better off subscribing to a VPN service that is outside the above countries' dominions. Ideal locations are the British Virgin Islands, Panama, and Estonia.
No-logs Policy
No matter where your VPN is based, it's crucial that your provider has a clear and transparent privacy policy. The company must follow a strict and proven zero-logs policy, meaning it shouldn't keep records of your online activities and data. That includes IP addresses, browsing history, and web destinations.
That way, even if your VPN is headquartered in one of the 14-Eyes countries, it won't be able to submit any identifiable information. And please note that all VPNs keep a minimal amount of data about you, like your email and payment method. But such info won't reveal your location or identity.
Military-grade Encryption
All premium VPN services use the Advanced Encryption Standard with 256-bit keys. That's the most secure encryption so far in the VPN industry. And it's so safe that even top government agencies like the NSA use it to protect secret files.
To break AES-256, you would have to go through 15,​792,​089,​237,​316,​195,​423,​570,​985,​008,​687,​907,​853,​269,​984,​665,​640,​560,​000,​000,​000,​000,​000,​000,​000,​000 combinations. Even if the world's supercomputers run for billions of years, they won't be able to crack this encryption.
Server Network
Your VPN won't be able to unblock a lot of restricted websites if it doesn't have wide coverage. A reputable service will have a presence in almost every region in the world, covering dozens of countries across all continents (except Antarctica).
I'm talking about servers in the US, Canada, Mexico, the UK, Germany, India, South Africa, the MENA region, Australia, and a lot more. Therefore, take a look at the number of servers and countries your VPN covers before you register.
Fast Speed Rates
A lot of people use VPNs to bypass the geo-restrictions that streaming platforms impose. But unblocking these services isn't enough. Your VPN must provide fast servers so that you won't encounter any buffering issues when you're watching your favorite shows or sports.
As you may know, all VPNs consume a bit of your connection speed due to the encryption and traffic rerouting. But premium brands ensure that the speed drop remains unnoticeable so that you can go about your online activities without any problems.
Unblocking Capabilities
A broad server network alone isn't enough to unblock streaming platforms. Netflix, Hulu, HBO, BBC iPlayer, and the like can identify certain VPN IP addresses and block them. They do so to protect their copyrighted content. But premium VPNs can still manage to give you access to these services and stream your favorite shows no matter where you are.
P2P Support
A lot of users use VPNs for torrenting and file-sharing to hide their identities and activities from copyright trolls. Moreover, some ISPs block torrent websites, so connecting to a VPN server will prevent it from seeing what you're doing. But a lot of free providers don't allow peer-to-peer file-sharing because they fear legal action from copyright holders.
Only the best VPN services support torrenting and P2P activities.
Device Compatibility
Gone are the days when the only connected device we had was our computer. Today, we also have smartphones, laptops, tablets, Smart TVs, gaming consoles, and more. That means more devices to protect.
Elite VPNs have compatible apps with all the major operating systems, which are Android, iOS, macOS, and Windows. Some of them can be installed on Linux and Kindle Fire. Moreover, you can follow setup guides to manually configure VPNs on Smart TVs and routers.
Another benefit is simultaneous device connections. Top-level VPNs allow you to connect at least five devices using just one account.
Money-back Guarantee
Let's say you did your homework, ensured that your VPN offers first-rate features, and decided to subscribe. But for one reason or another, you decide to cancel your subscription. What happens to your money, then?
Well, reputable VPNs give you the chance to redeem the fees you spent with a 30-day refund policy. As a result, you'll have plenty of time to test the service before you make up your mind. But please be aware that your provider will charge you for your subscription. The VPN will give you your money back, as long as you cancel within the first month.
---
Who Benefits from VPNs the Most?
In fairness, all people should use a VPN when they go online. This tool will hide all your online activities, not to mention your location and digital identity. Furthermore, it will protect sensitive data like passwords, credit card credentials, and bank details.
VPNs can also improve your Internet connection quality by preventing ISP bandwidth throttling. That allows you to watch as many YouTube videos as you want without any interruptions.
Here's who can benefit the most from VPN connections:
Streamers: A lot of people use a VPN to stream their favorite shows while they're abroad.
Sports fans: Cord-cutting sports enthusiasts have to deal with geo-blocks and blackout restrictions. Changing their location through a VPN server will help them avoid these problems.
P2P users: People could face legal action if they share copyrighted material via peer-to-peer networks. Moreover, some ISPs ban torrent websites. But VPNs mask your online activities so no one can see who you are or what you're doing.
Gamers: Several developers restrict video games, perks, or in-game purchases to selected regions. You can unlock them all with a VPN while protecting yourself from DDoS attacks.
Journalists: Journalism involves months of investigations to uncover secret stories and breaking news. That could involve top-secret cases like government corruption, crimes, and corporate wrongdoings. Journalists can protect themselves and their sources with a VPN.
Activists: Speaking or writing against the government in certain countries is punishable by imprisonment. A VPN helps activists, bloggers, and protesters conceal their identities and locations.
---
Best VPN Services
Now that you know what to look for when choosing a VPN service, you'll be able to narrow down your options. But if you don't have the time to read privacy policies and check for premium features, select one of the VPN providers below. We selected the best VPN services we rated to save you the trouble.


30-Day Money-back Guarantee
Unlimited Bandwidth
Apps For All Your Devices
24/7 Live Support
Visit ExpressVPN
ExpressVPN – (4.7/5)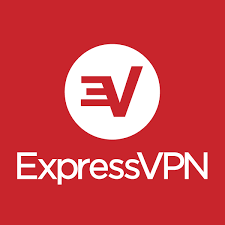 You will always find ExpressVPN's name among top VPN lists. It is one of the best providers in the business, earning top accolades from experts and users alike.
ExpressVPN is based in the British Virgin Islands, outside data retention jurisdictions. it operates more than 3,000 servers in 160 locations worldwide, with a presence in 94 countries. This impressive server network will give you access to thousands of IP addresses, allowing you to bypass geo-blocks and avoid censorship.
Furthermore, ExpressVPN has dedicated apps for Windows, Android, iOS, macOS, Linux, and Kindle Fire. It also offers a Smart DNS proxy that you can set up on devices that don't support VPN clients, like routers, Smart TVs, and gaming consoles. The company allows you to connect up to five devices simultaneously using just one account.
As for security and privacy, ExpressVPN uses AES encryption with 256-bit keys, the best in the industry. It also follows a proven no-logs policy, preventing from collecting and sharing of sensitive information. And for extra security, it has an automatic kill switch that immediately disconnects you from the Internet in case of a VPN malfunction.
for more details, head over to our full ExpressVPN review.
Pros
Excellent speed rates.
military-grade encryption.
Kill switch and DNS leak protection.
Streaming compatibility.
P2P support.
No data retention laws.
MediaStreamer: Smart DNS proxy.
High device compatibility.
Five simultaneous device connections.
Vast server network.
30-day refund policy.
24/7 customer support.
Cons
Pricy monthly subscription plan.
---
BulletVPN – (4.5/5)
Based in Estonia, BulletVPN is not part of any alliance that snoops on people's data and information. It implements a strict zero-logs policy, categorically eliminating your sensitive data from its servers. And the provider encrypts your data using AES-256, meaning no one can monitor your online activities.
Moreover, BulletVPN has a unique BulletShield feature that you can enable with the kill switch. This option won't grant you Internet access unless you're connected to a BulletVPN server.
BulletVPN works with the majority of streaming platforms, including US Netflix, Hulu, and BBC iPlayer. It also allows P2P file-sharing activities and has fast speed rates. Furthermore, you can install the app on Android, iOs, PC, and Mac, while the free Smart DNS proxy is available for setup on Xbox, PS4, routers, and Smart TVs.
BulletVPN has servers in more than 51 countries, covering the most popular regions in every continent (except Antarctica). And for the cherry on top, the company allows six concurrent devices and offers a 30-day refund policy.
Read our complete BulletVPN review if you wish to know more.
Pros
Speedy servers.
AES-256 encryption.
No-logs policy.
Kill switch + BulletShield.
Ability to unblock streaming platforms.
P2P support.
Compatibility with the majority of operating systems.
Six simultaneous device connections.
Smart DNS proxy.
30-day money-back guarantee.
24/7 customer support.
Cons
A smaller number of servers than other VPNs (114+)
---
NordVPN – (4.4/5)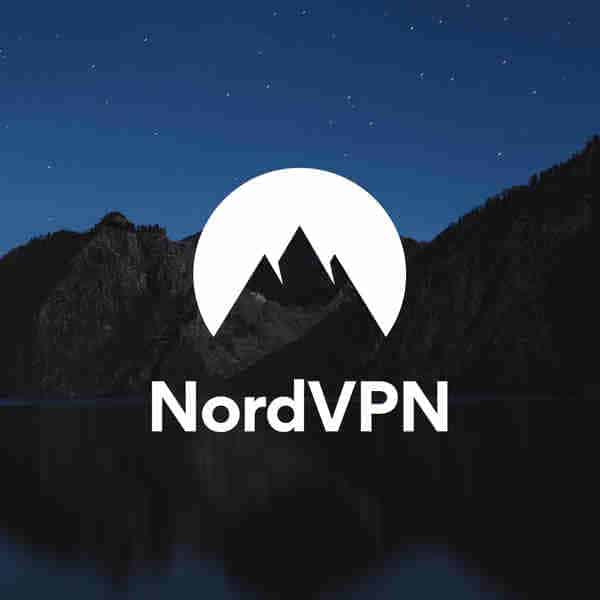 Few VPN providers can rival NordVPN in terms of privacy and security. In addition to the top-rate encryption, no-logs policy, and kill switch, this provider has some additional unique features under its belt. They include CyberSec, a tool that blocks ads and malicious websites, and the double VPN, which encrypts and reroutes your traffic twice.
Furthermore, NordVPN has a massive network of 5,000+ servers in 59 countries, according to the website. It can give you access to most Netflix libraries, as well as unblock the likes of Hulu and BBC iPlayer. The provider is also ideal for torrenting and file-sharing on peer-to-peer networks.
You can connect up to six devices at the same time with NordVPN, and its apps are compatible with the majority of devices. The service also offers a 30-day refund policy and round-the-clock customer support.
For additional information, read our NordVPN review.
Pros
CyberSec.
SmartPlay: Smart DNS proxy.
Double VPN.
AES-256 encryption.
Zero-logs policy.
Kill switch.
Streaming access and P2P support.
Vast server network.
24/7 customer support.
Six simultaneous connections.
30-day refund policy.
Cons
Slow speeds on some servers.
---
Surfshark – (4.2/5)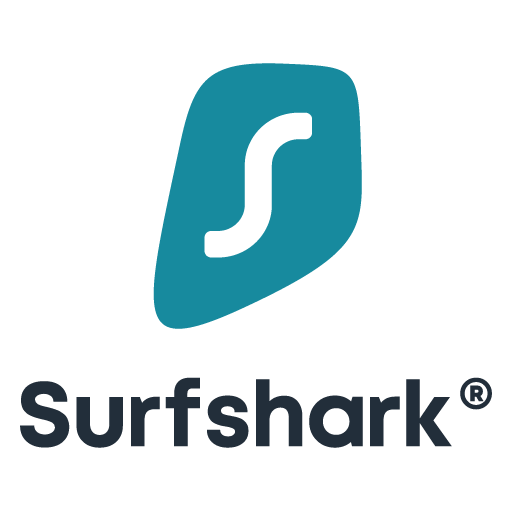 Surfshark is based in the British Virgin Islands as well, a haven for data privacy. Just like its peers, it uses top-level AES-256 encryption and offers a kill switch to avoid any data leaks. The company does not keep any records of your sensitive data and has a verified no-logs policy.
According to the website, it operates more than 1,000 servers across 61+ countries, a very respectable server network. Surfshark servers can unblock several Netflix libraries, not to mention other popular streaming platforms like BBC iPlayer and HBO Go/Now. The provider also has P2P-optimized servers ideal for torrenting.
You can install Surfshark on iOS, Android, PC, Mac, Linux, and Kindle Fire. It also has Chrome and Firefox browser extensions. And for users with a PS4 or Xbox, you can unblock channels using the Smart DNS proxy.
The company has some unique features like MultiHop, CleanWeb, and Shadowsocks. Add a 30-day refund policy and affordable pricing plans, and you got yourself a very good VPN service.
Read our detailed review of Surfshark VPN to find out more.
Pros
Fast speed rates.
Access to Netflix libraries and other streaming platforms.
Torrent and P2P support.
Free Smart DNS proxy.
Unlimited simultaneous device connections per account.
30-day refund policy.
7-day free trial.
1,000+ servers in 61+ countries.
CleanWeb: blocks malicious websites.
Split tunneling.
Military-grade encryption.
No-logs policy.
Kill switch and DNS leak protection.
24/7 customer support.
Warrant Canary.
Cons
Some servers may be slow.
May collect unique advertising identifiers from third parties (can be disabled in settings).
---
IPVanish – (4.0/5)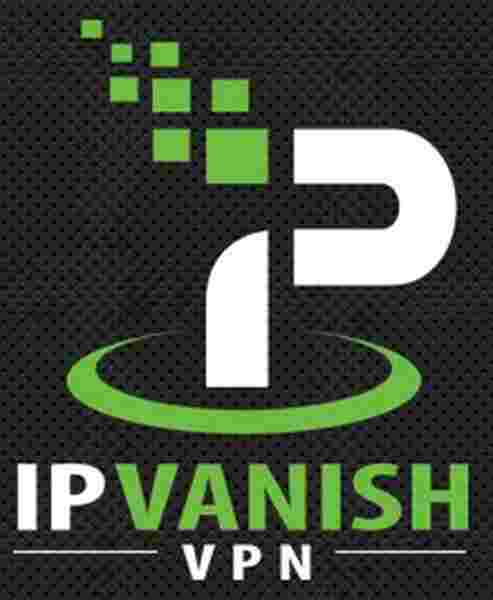 And last, but not least among our recommendations is IPVanish. This household name in the VPN industry is famous for its fast speeds and vast server network. However, it has a couple of drawbacks, which is why it's at the bottom of our list. The company is based in the US, part of the Five-Eyes alliance. It also has a short 7-day refund policy and cannot access several streaming platforms.
Still, IPVanish has fast servers, AES-256 encryption, a no-logs policy, and a kill switch. Furthermore, it is optimized for Kodi and supports P2P activity. The company also allows you to connect 10 devices with one account and has 24/7 customer support.
For everything you need to know about IPVanish, check out our full review.
Pros
Military-grade AES-256 encryption.
Zero-logs policy.
Excellent speed rates.
Decent server network.
Affordable pricing.
Ten simultaneous device connections per acount.
Torrent and P2P support.
Access to US Netflix (selected servers).
24/7 customer support.
Apps for the majority of operating systems.
Unlimited bandwidth and server switching.
Kill switch and DNS leak protection.
Cons
Short 7-day refund policy.
No access to BBC iPlayer.
Based in the privacy-invasive USA.
It doesn't work in China.
---
Review of the Best VPN Services – Final Words
Using a virtual private network is vital for every Internet user. Whether for privacy, security, protection, torrenting, or online freedom, VPNs are a valuable and indispensable addition to your connection. However, choosing the wrong service can do you more harm than good.
Therefore, make sure you select the best VPN service for your requirement by checking out the features it offers. Alternatively, you can choose one of our best VPN recommendations to save time.
Which VPN service of the above suits you best? Share it in the comment box below.