Sports
How to Watch La Liga Live Online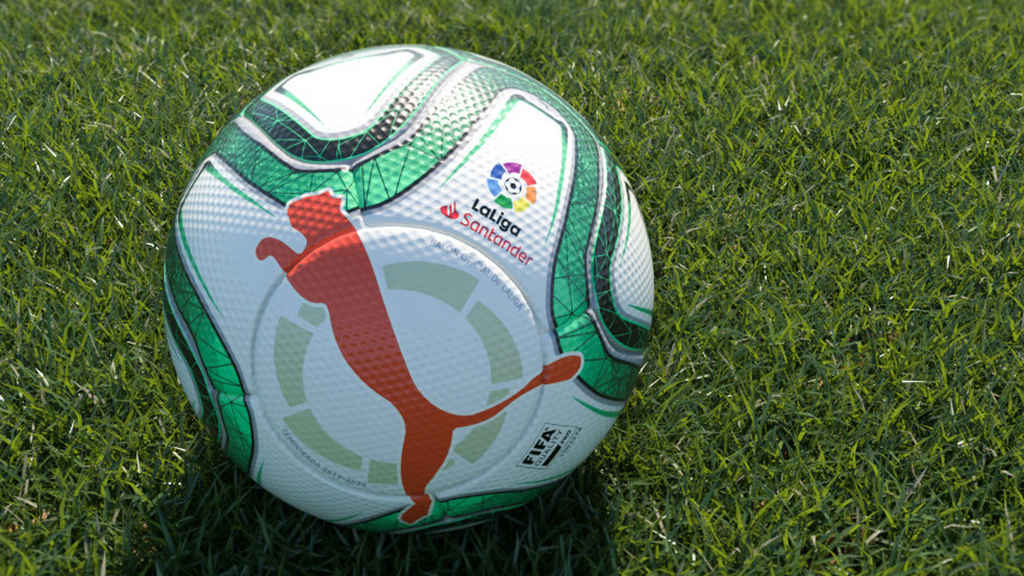 Where Can I Watch La Liga
Unblock Any Channel With a VPN
How to Choose the Safest VPNs
VPN Installation
Best VPNs to Stream La Liga
About 2019/2020 La Liga Season
Final Thoughts
"They tell me that all men are equal in God's eyes; this guy makes you seriously think about those words."
To say that Ray Hudson is an admirer of Barcelona forward Lionel Messi would be a colossal understatement. The beIN Sports commentator has produced some epic comments and quotes to express his appreciation of the Argentine footballer. The above example is just a mere taste.
But I'm sure you know all about Hudson's humor and genius if you're a fan of La Liga. The Spanish top football division is one of the most entertaining leagues in the world, with football fans from everywhere tuning in to watch their favorite teams.
The rivalry between Barcelona and Real Madrid certainly made things more interesting. And the competition between Messi and C. Ronaldo (before he left Real Madrid) pushed the El Clasico TV ratings to a whole new level. And even though Ronaldo plies his trade at Italian outfit Juventus now, La Liga, and El Clasico are still very popular.
Premier Spanish football returns to action on September 12 and should bring plenty of excitement (and surprises) with it. Defending champions Real Madrid will once again face a Barcelona side with Messi in it after the Argentine expressed his desire to leave the club last month. However, he made a U-turn and decided to stay.
But not all football fans are able to stream the upcoming La Liga campaign. That's because the broadcasting channels are geo-blocked outside their respective regions. Yes, despite the wealth of streaming services covering the event, these providers are only accessible in selected areas.
Luckily, that doesn't mean that you have to miss out on all the action. A VPN can go round online restrictions and give you access to any channel you want no matter where you are.
---
Content Overview
---
La Liga – List of Broadcasters
As I stated earlier, La Liga has a substantial global following. And since it's well in demand, it's only natural that there are so many streaming services covering the league.
ESPN (Argentina)
DAZN (Canada, Italy, Germany)
Premier Sports (the UK)
BeIN Sports (the USA, MENA, Australia, New Zealand)
Hotstar (India)
TV2 Sport (Denmark)
SuperSport (South Africa)
Ziggo Sport (Netherlands)
Eleven Sports (Portugal)
Match TV (Russia)
RTVE (Spain)
Movistar+ (Spain/PPV)
However, the only problem is that these channels are only available inside their respective regions. That means if you're used to watching the Spanish league on beIN Sports but had to travel outside the US, for example, you'll have to find another provider.
And if you're country isn't on this list, then you can forget all about La Liga. In the UK, there was still no official broadcaster for the league when it started last year. That's because Eleven Sports lost the rights to air the league after failing to bring in enough subscribers.
But ITV stepped in just in time to bring UK viewers coverage of the first three matches.
Premier Sports announced that they had lodged a bid to host La Liga, while BT Sport and Sky Sports were interested in joining the bidding party. However, Joris Evers, La Liga Head of Communications, revealed that despite the interest of several broadcasters, the offers were not 'satisfactory.'
"After assessing all bids from participation bidders, La Liga has declared the tender null and void because no satisfactory bids were received."

Joris Evers, La Liga Head of Communications
Luckily, Premier Sports improved its offer and finally secured a three-year deal with La Liga to broadcast every league game in the UK. Both parties also announced that they will launch a 24-hour channel dedicated to the competition by January 2020.
---
Watch La Liga on Your Favorite Channel With a VPN
Say you travel to someplace where La Liga is available for streaming, like to the Netherlands, for example. Would you feel comfortable watching matches in a foreign language? Sure, it's better than completely missing the game, but you won't enjoy the experience.
Therefore, the best thing to do is stream it on your favorite channel. But how can you do that if the streaming service is unavailable due to licensing issues? Well, the answer is simple: with a virtual private network.
Better known as a VPN, this tool can bypass internet restrictions and give you access to any website you'd like with just a click. It operates a network of several servers with locations all over the globe. Once you select a server from the list, your VPN will transport your internet connection through that server via a secure tunnel.
This means that it will encrypt your traffic and redirect it to another place of your choice. Furthermore, it will switch your IP address to another one that matches the server's location, making it appear as if you were somewhere else.
In other words, if you prefer watching La Liga on beIN Sports, you must connect to a server from the US, Australia, New Zealand, or the MENA region. Your VPN will then send your connection through that server, give you a new IP address from the area that you selected, all while encrypting your traffic.
BeIN Sports will think that you are inside its coverage zone, and you'll have access to any Spanish top-flight match.
---
What Makes a Great VPN
The popularity of virtual private networks witnessed massive growth over the past few years. These tools aren't just appealing to companies and firms anymore, but also to every internet user. That's because they offer excellent security and privacy protection, as well as online freedom.
But keep in mind that not all VPNs are safe to use. There are hundreds of brands that claim to offer premium services, but in truth, they end up doing more harm than good. That includes free VPNs like Betternet and SuperVPN.
These services will store records of your online activity and share it with third parties for a few bucks. Moreover, the encryption that they use is most likely weak or nonexistent, which puts your privacy under grave risks. As a matter of fact, a study by Australia's (CSIRO) revealed that over 38% of Android free VPNs contain malicious software.
These services are supposed to protect your device and sensitive data, not endanger them. That is why you must stick to elite VPNs that offer the following characteristics.
Military-grade encryption
Paid VPN providers offer the most robust encryption protocols on the market: AES 256-bit. The American government uses this exact protocol to keep hackers from accessing or viewing any sensitive data. It offers 2256 or 1.1 x 1077 possible combinations (or 115,​792,​089,​237,​316,​195,​423,​570,​985,​008,​687,​907,​853,​269,​984,​665,​640,​560,​000,​000,​000,​000,​000,​000,​000,​000 combinations).
This means that even the world's most powerful supercomputers cannot break this encryption.
Zero-logs policy
Elite services take an oath to respect your privacy, no matter what. Therefore, they never keep logs of your online activity or connection, and they don't share it with third parties like ads agencies.
It is also preferable if your provider is headquartered outside the jurisdictions of the Five, Nine, and 14-Eyes alliance. These nations have data retention laws that allow them to request user information from companies, and compliance is a must.
But countries outside those jurisdictions, like Panama or the British Virgin Islands, for example, don't have mandatory laws. This means that your private information is safe from authorities.
Vast server network
To unblock the best streaming services, your provider must cover all corners of the globe. That means your VPN must operate servers in key locations across several countries like the US, Canada, the UK, India, Australia, and more.
This allows you to stream your favorite shows and sporting events no matter where you are.
Fast connection speed
Top VPNs will take up some of your internet speed due to the powerful encryption that they offer. However, they also ensure that this does not affect the overall rate of your connection so that you won't encounter any buffering issues.
And that's very important when you're live streaming La Liga games in HD. You certainly don't want to miss any of the action because your provider doesn't have speedy servers.
High compatibility
People on the go cannot always watch their favorite shows or matches on their Smart TVs or laptops. They sometimes resort to their smartphones or tablets if they are heading out. As a result, the VPN that you subscribe to must provide apps that are compatible with the majority of devices, operating systems, and platforms.
That includes iOS, Android, PC, and Mac.
---
How to Install a VPN
Now that you know a bit more about virtual private networks, how critical they are, and their most essential features, it's time to install one on your device. This program is the only way to stream La Liga on your preferred channel from abroad, and you can easily set it up on your phone, PC, or tablet.
Choose a top-tier service and create an account. I recommend you pick any provider from the list of suggestions below.
Next, head over to your app store to download and install the VPN app. You can also download it directly from the website.
When the app is finished installing, open it, and connect to any server from the countries above. It all depends on which channel you want to watch La Liga matches.
Once the server connection is established, your new IP address will make it appear as if you were inside the country.
Now, go to the streaming website of your choice and watch La Liga football from anywhere in the world.
---
Best VPNs to Stream La Liga
As I already mentioned, free VPNs are off-limits, so that should narrow down your search. However, there are still a lot of good providers out there, which makes choosing the right one a daunting task.
If you're hesitant about your next move, don't worry. I took the liberty of preparing a list of the best four VPN services to stream La Liga from overseas.
ExpressVPN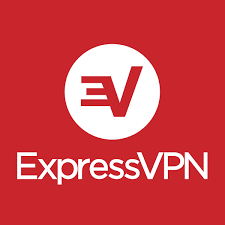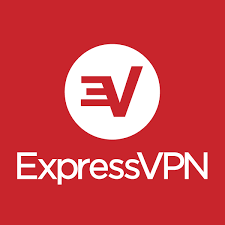 Hitting two birds with just one stone seems rather unlikely, impossible even. Yes, I know that this is just an idiom that means to accomplish two tasks with one effort. But when it comes to ExpressVPN, you can hit a lot of birds with a single stone (still not talking literally, of course).
By subscribing to this service, you'll secure your device and data, gain unlimited internet access, enjoy P2P and torrenting activity, and much more.
ExpressVPN has one of the largest server networks in the VPN industry, with 3,000+ servers across 94 countries. These nations include the ones that I mentioned above in the list of broadcasters, which means you can stream La Liga on any channel you'd like.
Furthermore, the company uses the AES 256-bit encryption protocol, which, as I already explained, is the strongest on the market. This means that your internet service provider, government agencies, and hackers cannot monitor your online activity.
And don't worry about any invasions of privacy because this provider follows a strict no-logs policy. Moreover, it is based in the British Virgin Islands and outside 14-Eyes jurisdiction.
ExpressVPN also registered some excellent scores when I tested its connection speeds. That includes the servers that were nearby and far away, which makes it an ideal choice for streaming.
I've been using this service for many years now to watch my favorite from overseas. But it wasn't till last year that I started using it to watch La Liga or sports in general. It's the perfect provider for streaming live matches, and I recommend that you consider it.
Pros
Impressive speeds.
Robust encryption.
No stored data.
A kill switch.
Over 3,000 servers in 94 countries.
Torrenting and P2P file-sharing allowance.
High compatibility (Android, iOS, Mac, PC, Linux).
Top-level customer support with live chat feature.
Smart DNS proxy service: MediaStreamer.
30-day refund program.
Up to five concurrent device connections per account.
Access to Netflix and other streaming services.
Cons
Pricey monthly subscription fee ($12.99).
---
NordVPN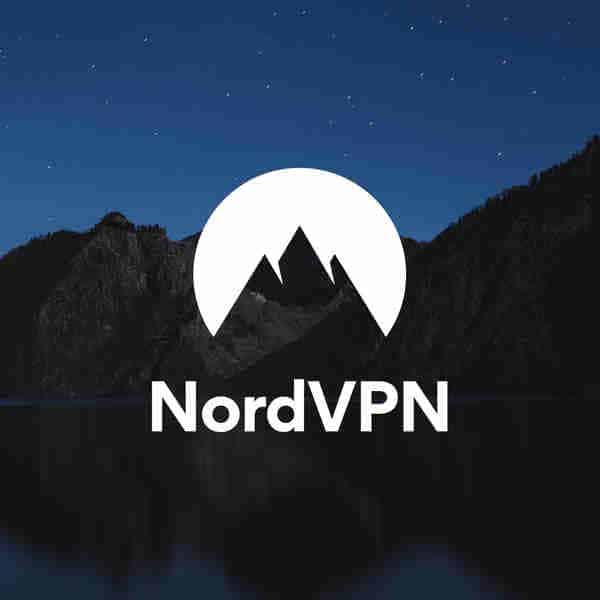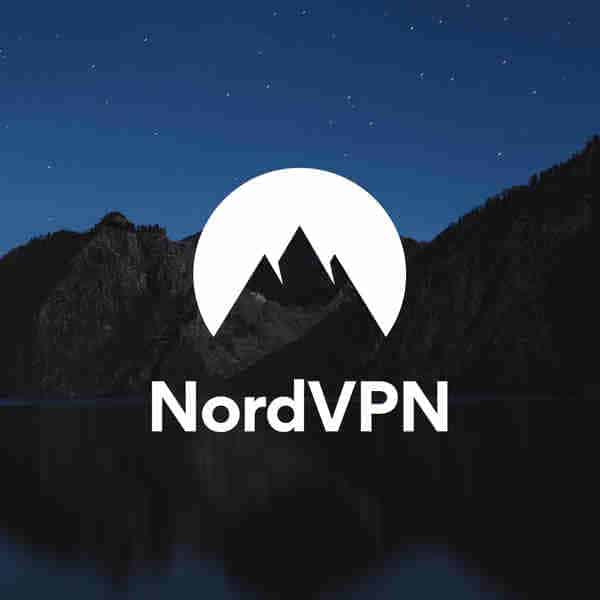 NordVPN isn't far behind ExpressVPN in terms of overall performance. It's also an elite service that offers maximum level security, but with a unique touch. Subscribers get to benefit from the AES 256-bit encryption, as well as a double VPN feature that encrypts your traffic TWICE.
The company is based in Panama, a country that doesn't have data retention laws. Besides, NordVPN does not keep or share your logs with any third-party ads agency. So you can sleep well knowing your information is safe from prying eyes.
And when it comes to coverage, this provider has over 5,000 servers spread across 60 countries, a considerable network that grants you access to all your favorite geo-restricted websites.
NordVPN also has an award-winning customer service support. That means that they are available round-the-clock to assist with any question you might have.
Pros
Double encryption.
AES 256-bit protocol.
Free Smart DNS service.
Zero-logs policy.
Large server network.
Supports torrenting websites.
Six device connections at the same time.
30-day money-back guarantee.
Based in Panama.
Cons
Not every server ensures fast speeds.
---
IPVanish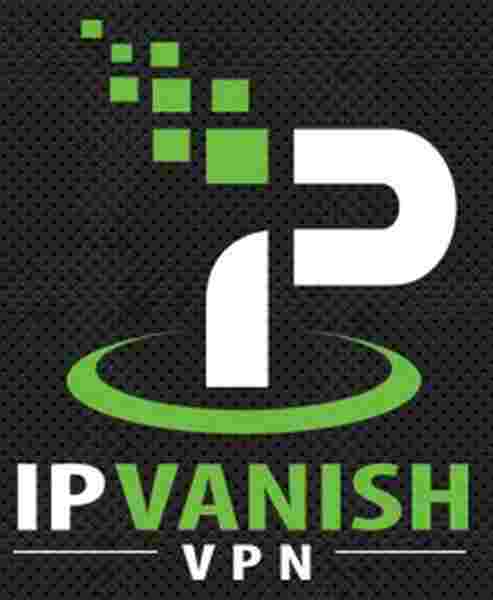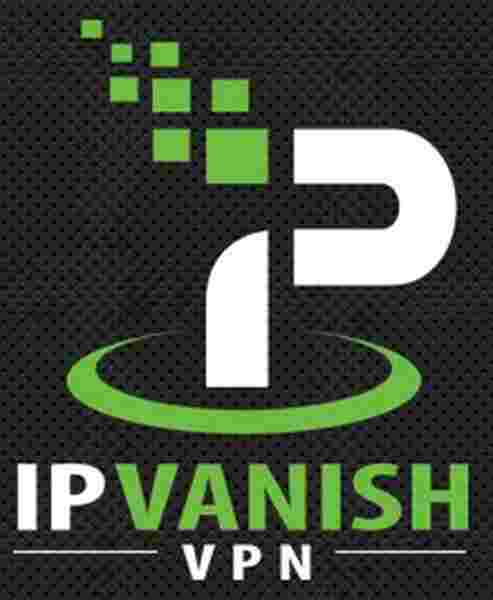 If you're looking for security, privacy, and speed all in one VPN, then IPVanish is a safe bet. This service has become quite popular among VPN users as it provides a cheaper alternative to the above brands ($10/month). But just because it's cheaper doesn't mean it compromises any critical VPN must-dos.
IPVanish uses the same military-grade encryption as other elite providers on this list. It also doesn't record their data or share it with third parties. And when it comes to speed, it has one of the fastest rates in the business.
Furthermore, it is optimized for Kodi, which means it is your go-to destination if you have the software.
However, one potential red flag is that it is located in the United States, a member of the Five Eyes alliance. This means that the company must submit all user information it has if the government comes knocking.
But since the IPVanish implements a no-logging policy, any info it presents would be minimal.
Pros
Zero-logs policy.
1,200+ servers in over 60 countries.
Ten simultaneous devices per account.
Optimized for Kodi.
Strong encryption protocol.
Torrenting and P2P activity.
Fast speed rates.
Cons
Short refund period (seven days).
Based in the US.
No Netflix compatibility.
---
BulletVPN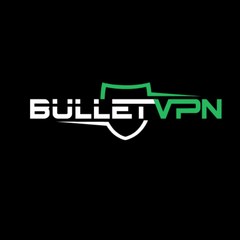 And last but not least on my list is BulletVPN, a somewhat new VPN service that's making quite a buzz in the industry.
This provider offers some of the best features that are available on the market. That includes the AES 256-bit encryption, a no-logs policy, a 30-day refund policy, and fast speeds.
Furthermore, it provides a free Smart DNS feature in case your device doesn't have VPN support. But don't think that the BulletVPN app isn't very compatible. On the contrary, you can install it on all major platforms, including Mac, PC, iOs, and Android.
The only drawback is that the company owns a small server network of 52 servers distributed over 32 countries.
Pros
Up to five simultaneous devices.
Unlimited bandwidth.
No-logs policy.
Strong encryption protocol.
Free Smart DNS feature.
24/7 customer support available via live chat.
Blazing-fast speeds.
Supports five VPN protocols (PPTP L2TP OpenVPN IKEv1 IKEv2).
30-day refund program.
---
2020/2021 La Liga Season – What to Expect
Despite a difficult start to the season, Real Madrid beat Barcelona to the La Liga title. The Catalans had a miserable campaign by their standards, failing to win a single trophy for the first time in over ten years. And to make matter worse, they were humiliated 8-2 in the Champions League against Bayern Munich. Something is clearly wrong at the club, prompting Messi to announce his plans to leave the club after 16 years. But after weeks of speculation and chaos, he decided to stay.
The club brought in former legend Ronald Koeman in an attempt to steady the ship. He has a huge task ahead of him, though, as he needs to offload several players and sign new ones. Easier said than done, of course. The Catalan side's transfer strategy has been disastrous lately. They paid an initial fee of €105 million for Ousman Dembele, but his Barcelona career has been plagued by injuries. Last year, they signed Antoine Griezmann for a reported 120 million euros, but the Frenchman was a disappointment.
As for Real Madrid, they won their second La Liga trophy under Zinedine Zidane. They didn't do well in the Champions League, though, as Manchester City deservedly eliminated them in the Round of 16. And with all the mess that's happening at Barca, you'd be brave not to put your money on Los Blancos to win another La Liga title.
As for Atletico Madrid, they finished third, well behind Barca and Real. They weren't at their best domestically, only finishing ahead of Sevilla on goal difference. The high point of their season was arguably their victory over Liverpool in the Champions League. However, German side RB Leipzig eliminated them in the Quarterfinals.
The upcoming La Liga season should be a joy to watch, with no clear favorites on the cards as of yet. However, my money is on Real Madrid.
---
Not-to-miss Fixtures
As usual, La Liga promises plenty of excitement with some thrilling fixtures and encounters. Trust me; you don't want to miss any match, especially the ever-competitive clasicos and derbies. You can check out the full schedule here.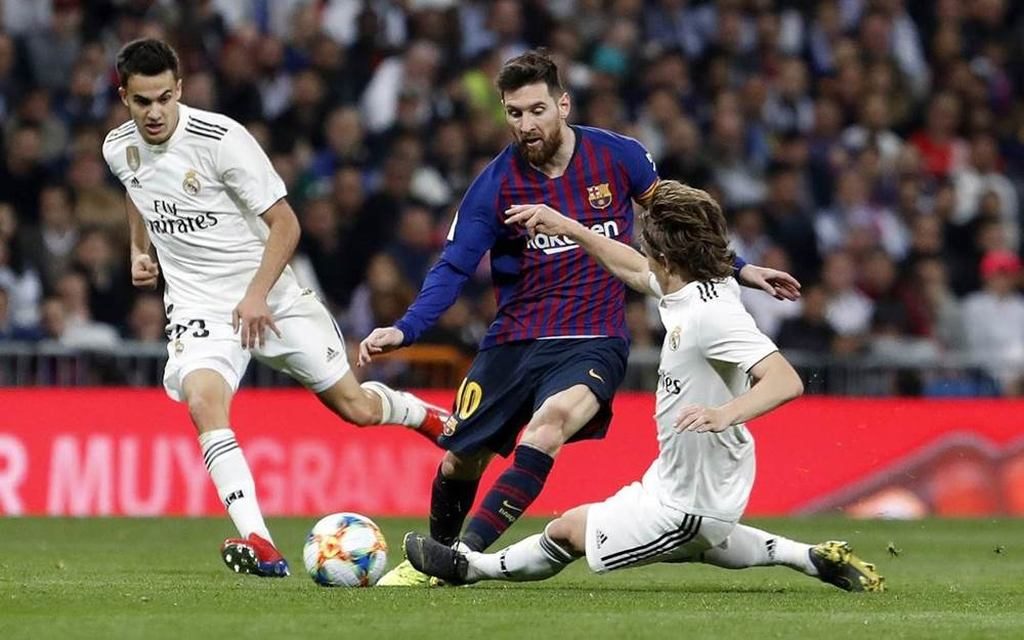 ---
How to Stream La Liga From Abroad – Wrap Up
The 2020/2021 La Liga season will soon kick-off, and fans sure can't wait for all the action to begin. As usual, Real Madrid and Barcelona are expected to fight for the title, but maybe this year will bring other suitors, namely Atletico Madrid or Sevilla. The latter side won the Europa League last season (surprise, surprise), and will enter the domestic campaign as a dark horse.
However, if you're residing somewhere with no streaming coverage of the Spanish league, or maybe you'd like to switch to another channel, you'll need a VPN. Without it, you'll have to rely on live score apps without actually watching the game. Where's the fun in that?
Which VPN do you use to watch your favorite team? Leave a comment and tell us all about it.