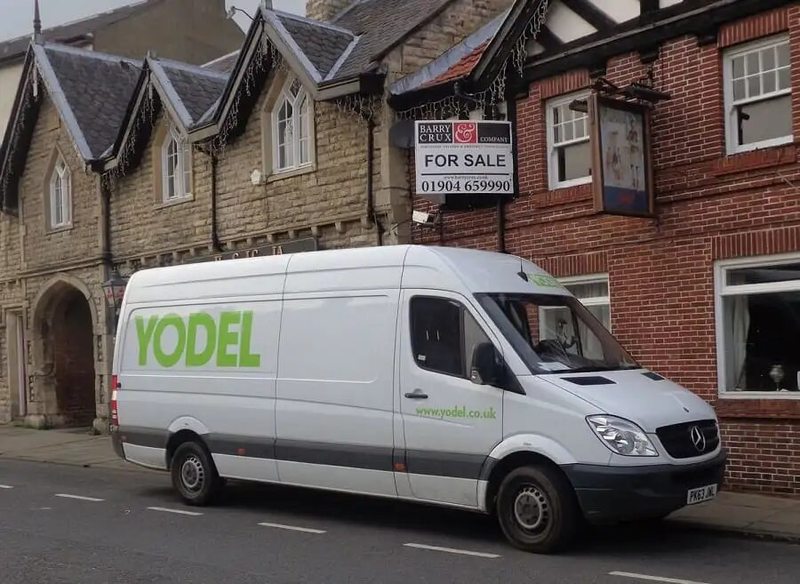 Cyberattacks are becoming a problem, especially for big companies around the world. When an attack is in place, a company's entire service operations can be disrupted or worse. A couple of months ago, Globant – an IT and software development company was hit by Lapsus$. Now, Yodel parcel company suffers the same fate, but from a different malicious entity.
If you've been following the news, and of course, Anonymania, then you probably know that cyberattacks are on the rise, especially those involving ransomware.
Yodel became the latest victim, but so far, they know nothing about the threat actor behind it. So, what's the story here? We'll fill you up on the details in the following article.
Yodel Cyberattack – An Unexpected Malicious Package
As mentioned, cyberattacks can cause serious damage to companies and their customers. Sometimes, an attacker thinks not of how severe the consequences may be and proceeds with the practices anyway.
Not long ago, some heartless threat actors targeted none other than the Red Cross, revealing sensitive data of over 515,000 "highly vulnerable" people. Who does that?
With Yodel, the incident is not as severe as with the Red Cross, but its operations have ceased. The delivery system stopped and customers were not receiving their orders on time.
According to the company:
"We are writing to update you on the service outage that has been affecting our operations over the weekend. We have a live investigation underway and can confirm that part of Yodel's systems have been affected by a cyber incident."
Cybersecurity researcher Kevin Beaumont stated that the attack might be some sort of ransomware. However, he believes that the encryption process will not take place on weekdays.
That's mainly because of the company's working hours as it's easier for it to discover the attack then. The weekends are the perfect time to strike.
Yodel offline due to cyberattack. Hearing ransomware. https://t.co/x2yxjHIU36

— Kevin Beaumont (@GossiTheDog) June 21, 2022
As reported, the company is working hard to get its systems back online with the help of a qualified external party. Now the real question is: Did the attack affect the customers in terms of personal information?
According to Yodel, the cyberattack affected its delivery, which means parcels may arrive later than expected. In other words, the attack didn't affect customer payment information as the company doesn't store it on its systems.
Yodel – 1 Cyberattack, 4 Unoperational Days
Despite the company stating that threat actors took no information, users should always stay vigilant. First, avoid responding to unsolicited communications asking for personal information.
Second, never download anything from sources you don't trust. And, of course, avoid referring to web pages that require such sensitive data.
Threat actors will probably use phishing campaigns to spread their malware. If you don't fall their tricks, they're not getting anything.