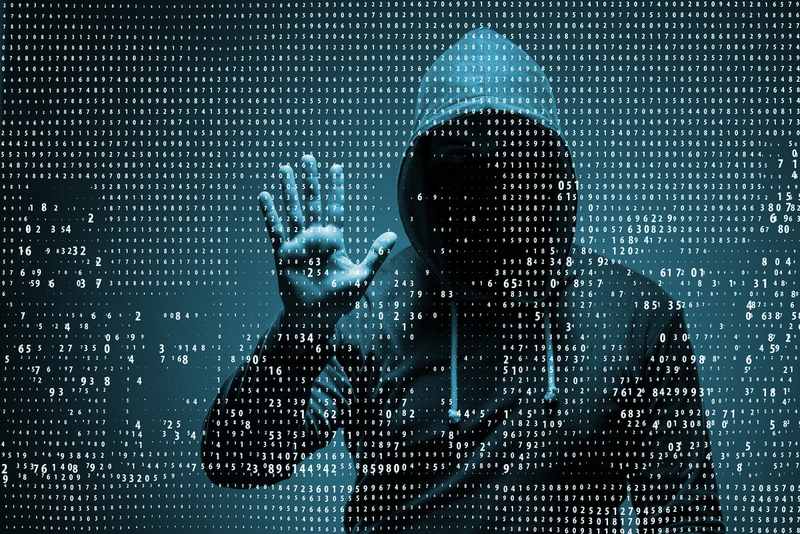 AI in cybersecurity and Microsoft's role
What stands in the way of cybersecurity today?
Five main benefits for using AI in cybersecurity
AI disadvantages: Four talking points
Parting words
The technology industry is rapidly growing year after year, and as such, data exchange is increasing. Because of a massive data scale, software engineers and cybersecurity analysts rely on artificial intelligence and machine-learning algorithms for better defense against hackers.
This ground-breaking technology will help predict cyberattacks before they take place by studying the pattern of online traffic. And if it can foretell any future threats, AI can better prepare to defend against them and eliminate them before they wreak havoc.
Think of AI as a preemptive attack on hacking attempts, just like the doctrine of preemption in the sci-fi movie "The Minority Report."
However, what if hackers can use artificial intelligence to create more advanced malware that can infiltrate the strongest cybersecurity systems?
There are many reasons why more cybersecurity companies rely on artificial intelligence. In this article, I'll highlight the pros and cons of using AI in cybersecurity.
---
Artificial Intelligence in Cybersecurity
Machine learning has various applications. Researchers and IT experts use it in medicine, mechanical engineering, marketing, astronomy, and more. As devices become more interconnected and dependent on the internet, the number of users grows.
Hackers have more data to obtain through malicious activities. They often use AI solutions to reduce the repeating process of exploiting malware.
An example of that is the Android apps on the Google Play Store, which access your phone through adware. The latter is software that automatically downloads ads on devices once users launch an application. Such apps usually use AI for personalized advertising material.
And AI-powered attacks are increasing because automation simplifies malware exploitation and allows hackers to progress and obtain more data quickly. IT security experts need to find a quick way to fight these threats by using their own medicine. CSO found that 2018 was the year of AI-driven cyberattacks.
According to a report in TechRepublic, an average mid-sized company gets as many as 200,000 security threats per day. That makes it challenging to track even for the most skilled experts. Each analyst would need to go through each danger individually.
However, this repeating process could allow more risks and attacks to occur unnoticed.
That's why a safe organization should rely on artificial intelligence to keep its data safe. AI can handle, process, and cluster a large scale of information to find patterns, which in turn help fight the attacks.
Microsoft's Role
The evolution of AI in cybersecurity began in 2017. Microsoft announced that it had acquired US-Israeli artificial intelligence cybersecurity company Hexadite. That's when many organizations realized that only an efficient algorithm could handle tremendous amounts of data.
One of the main reasons Microsoft acquired this company is because of their cutting-edge technology. And the corporation plans to use that tech for Windows Defender's Advanced Threat Protection feature.
"Hexadite's technology and talent will augment our existing capabilities and enable our ability to add new tools and services to Microsoft's robust enterprise security offerings."

Terry Myerson, Executive Vice President, Windows and Devices Group, Microsoft
The AI-driven enhancement will help it predict zero-day attacks, ransomware, and other threats.
---
Main Obstacles Cybersecurity Faces Today
Despite the advancements in cybersecurity, online attacks are becoming more and more dangerous. And the obstacles the sector is facing certainly aren't helping.
There are too many geographically-distant IT systems, which makes manual tracking more difficult. While many of them have successful manual monitoring, the whole process is challenging. Cybersecurity experts need to overcome differences in infrastructure.
Manual threat-tracking can be expensive and time-consuming. As a result, more attacks might go unnoticed or not treated in time.
The reactive nature of cybersecurity only allows us to solve problems after they've already happened. Predicting threats before they take a toll on IT systems is an immense challenge for security experts.
Hackers often change and hide their IP addresses through different methods to launch a cyberattack. They use various programs such as VPNs (Virtual Private Networks,) Proxy Servers, TOR browsers, and more. These practices help hackers stay anonymous and undetected. Therefore, you must equip your device with these essential tools to protect your data.
With these obstacles in mind, we've listed the pros and cons of AI in cybersecurity.
---
The Pros of Using AI in Cybersecurity
Artificial Intelligence can help improve cybersecurity and provide better protection by predicting and preventing attacks.
AI Can Handle a Lot of Data
Cybersecurity automation helps companies manage tremendous amounts of data daily. That said, a robust machine learning algorithm can detect threats before they happen. Additionally, it can quickly skim across a lot of data to expose them.
The automated process simplifies the practice of analyzing each cybersecurity event in the sea of chaotic data.
Algorithms Learn More Over Time
AI-driven programs learn through algorithms such as machine learning and deep learning. They can recognize different patterns and predict changes. Once they are identified, the algorithm clusters them together so that potential threats with similar traits can be detected and removed.
Additionally, AI cybersecurity solutions get familiar with general network traffic and can quickly determine any changes that occur on it before taking measures to remove the threats. Such algorithms can also assist IT security experts spot risks and solve issues.
Unknown Threats Are Easy to Identify
Hackers launch millions of malicious software every day. An analysis from G Data Software found that around 7.41 million new malware emerged every day in 2017. That number exceeds the possibilities of skilled hackers that often play hide-and-seek with the latest malware.
Automated cybersecurity instead focuses on changes in the network to identify new threats.
Machine Learning Helps Fight Scams
Google uses machine learning algorithms to prevent spamming emails and phishing scams. Phishing is a process where hackers manipulate users to click on a link disguised as a popular website such as Facebook and PayPal. Google's algorithms help identify suspicious emails to warn users and protect them.
Duplicative Processes Are Reduced
Detecting potential threats is a repeating and duplicative process. AI-driven algorithms can save analysts a lot of time that they spend on repeating the same process on thousands of datasets. Meanwhile, cybersecurity experts can focus on enhancing the algorithms or learn more about new threats online.
---
The Cons of Artificial Intelligence
While automated cybersecurity has plenty of benefits, the entire process comes with quite a few downsides. Here's what they are.
Cybercriminals Are AI-savvy Too
AI knowledge is available to everyone. Therefore, cybercriminals can quickly get a hold of AI-produced cybersecurity solutions and use it to exploit malware. They can create malicious, AI-proof programs that have more effective ways to penetrate websites and organizations.
Cybercriminals use machine learning to understand how AI-based cyber solutions are trained. Also, they can learn how they work to prevent cyber threats. Hackers will also use this technology to pollute malware, making it appear harmless.
In such situations, IT security experts won't focus on a "harmless" threat. They'll focus on what they perceive as more dangerous, while the disguised threat proceeds in damaging your data.
AI Is Still Expensive
Artificial intelligence is growing mainly as a result of data science and big data. That makes experts in this field almost unavailable on the market or hard to find. Because there aren't many cybersecurity AI solutions, many companies face the risk of overspending.
Cyberthreats Evolve
As I already mentioned, artificial intelligence can handle a large volume of data and quickly spot a threat in the chaos. However, to keep up with growing threats, AI-driven solutions need ongoing updates and enhancements. Hackers can be creative and make different tweaks to confuse a program.
AI solutions usually go through detailed research before they become available to the public. Researchers open-source their projects and publish them in open journals so that everyone can access them. And that includes hackers, who can use such information to prepare attacks in advance.
Unemployment
Like every AI-driven solution, automated cybersecurity indicates a threat of unemployment. Many companies don't need to keep IT experts who manually test the network. Instead, artificial intelligence can get the job done.
Still, there is a certain level of discomfort in completely trusting this technology. Automation needs to grow and become more independent before that can happen. That's why AI best works with human guidance that helps it overcome risks.
---
The Future of Automated Cybersecurity – Conclusion
Cybersecurity companies and organizations continue integrating AI into futuristic cybersecurity solutions. Microsoft's game-changing acquisition accelerated that process. AI solutions will grow and become even more effective in fighting cybercrime.
With that in mind, there are going to be many more advantages of using automated systems to fight hackers.
Do you think Artificial Intelligence will put an end to cyberthreats? Share your opinion about this matter in the comment section below.