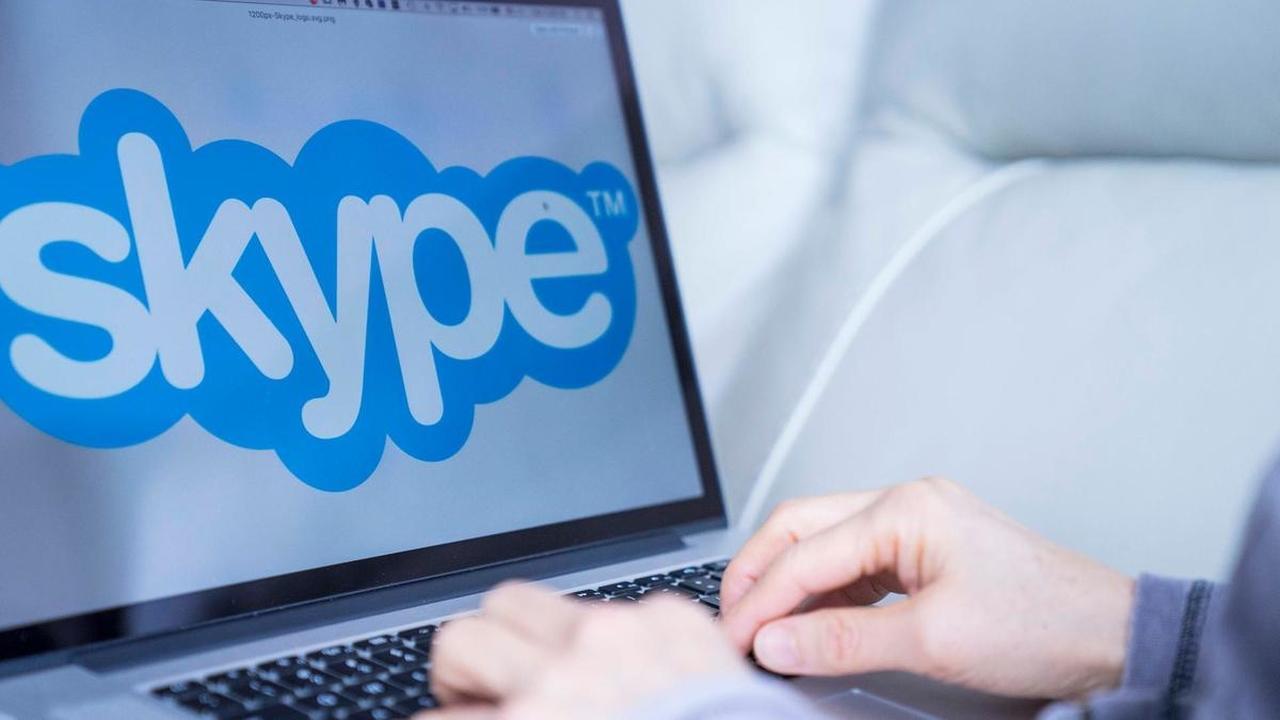 Why the UAE blocked VoIP services
Only four video call apps work in the UAE
Best VoIP services to use and how to unblock them
How to install the best VPN
Possible end to VPN ban?
Final words
Dubai was the most cosmopolitan city in the world in 2018. According to global consultancy firm McKinsey & Company, 83 percent of its population is foreign-born, which makes up about 2.6 million people. These expats come from over 200 countries "and speak more than 140 different languages." As the leading business hub of the Middle East, Dubai attracted a lot of foreigners to come and work in the Emirate by offering high salaries, no taxes (until 2018), and a somewhat liberal environment (compared to its neighbors).
However, things began to change after the global economic crisis in 2008 and the oil prices slump in 2014. The war on Yemen, the fall-out with Qatar, and the US sanctions on Iran also took their toll on Dubai's economy. These factors led to a decrease in salaries and packages, and the introduction of a 5% tax. As a result, expats aren't making as much as they used to. They also cannot regularly vent their frustrations to friends and family members back home because VoIP services are banned in the UAE.
Those of you who live in the United Arab Emirates already knew that, of course. But if this is your first time in Dubai or Abu Dhabi, keep in mind that Skype, WhatsApp Calling, Viber, and every other major video calling app are off-limits. To be clear, texting via these apps works perfectly fine, but it's the voice and video calling feature that's blocked.
However, you can take full advantage of these services by connecting to a virtual private network. I'll do a walkthrough of how this tool can help you avoid censorship and bypass geo-blocks, just like it helped me. And why not check out the best video calling apps for the UAE while you're at it as well?
---
Content Overview
---
Why Does the UAE Ban VoIP Services?
Seven Emirates comprise the UAE: Abu Dhabi (capital), Dubai, Sharjah, Fujairah, Ajman, Ras Al Khaimah, and Umm Al Quwain. The first two emirates are home to the vast majority of expats, but everywhere you go, it's the same result: No access to video calling apps.
The country's Telecommunications Regulatory Authority (TRA) clarified in a 2015 statement that VoIP services are "part of the UAE's regulated activities."
This means that any company wishing to provide such services must have permission from the UAE's licensed telecom operators, Etisalat and du. Both companies stress that offering VoIP services must meet the country's licensing requirements, whatever that means.
UAE protecting its investment?
The TRA and the government are protecting the best interests of both telecom providers. Matthew Reed, Practice Leader, Middle East and Africa at Ovum, said that telecommunications operators have seen a drop in their most profitable line of business, voice calling and text messaging. He explained that it is because "customers increasingly use Internet-based messaging and calling services instead."
"The UAE operators are particularly concerned about the impact on their international calling business."

Matthew Reed, Practice Leader, Middle East and Africa at Ovum
The state has majority ownership of both Etisalat and du, which makes the decision to control and regulate VoIP services much clearer. These companies have a total monopoly over the entire telecom sector, and the use of "unregulated" video calling apps diminishes their profit.
Security and privacy reasons
The TRA also states that there are "security and cybercrime concerns" behind the VoIP block. Many video calling apps use end-to-end encryption, which means only the sender and receiver can view or hear the conversation. As a result, government agencies will face many difficulties in tracking users' data.
"The security factor is important in the country. If we neglect it, online calling will impose risks."

Hamad Obaid Al Mansoori, TRA Director General
Furthermore, government officials worry that hackers and con artists might use these tools to obtain sensitive information about UAE residents, or steal their money.
---
Are There Any VoIP Apps That Work in the UAE?
After everything that I just mentioned, you should probably take note that the UAE isn't against VoIP apps. Telecom operators only ban services that don't fall within TRA's guidelines. Therefore, if you're ever in the country, you'll find four operational video calling apps: BOTIM, C'Me, HiU, and YzerChat.
But unlike the popular VoIP services that we're used to, these applications cost money. And that's not even their worst problem.
BOTIM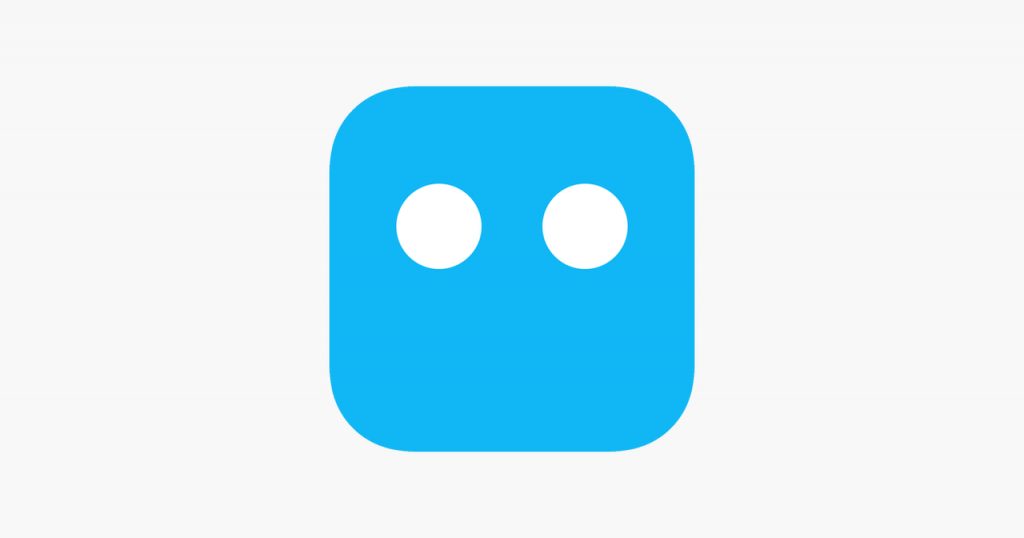 BOTIM is available on both Android and iOS operating systems starting at AED50 per month. It has over 10 million downloads on Google Play and holds a 4.2 rating, which might seem pretty decent. But I've tried this service while I was in the UAE and boy was I disappointed.
First of all, the app features a lot of ads; some even interrupt your calls. And speaking of calls, their quality is so poor that they might drop at any time. I think the only reason why this app reached this level of popularity is that Etisalat and du give you a few other alternatives.
---
C'Me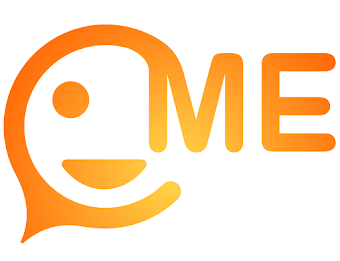 C'Me is another frustrating app you could use to try and make international video calls. But honestly, you probably won't like it.
The service has a low rating of 3.2, with many users giving it a one-star review. Just like BOTIM, it will cost you a monthly fee of AED50 if you subscribe to the mobile pack. But if you opt for the home package, the amount will double.
It sounds like a hefty price to pay for such a poor application as you'll experience low-quality calls and overall performance.
---
HiU Messenger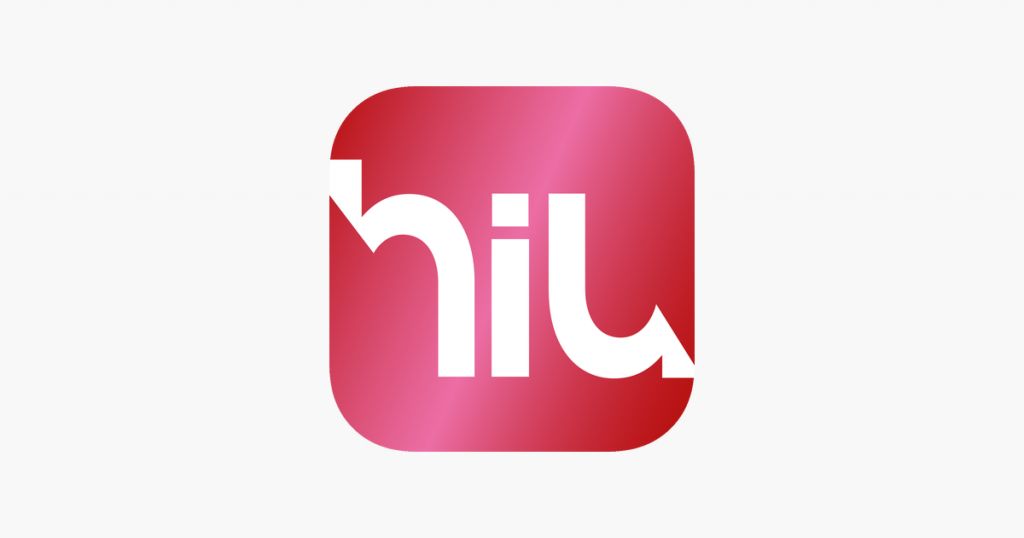 HiU is another video call service that Etisalat introduced. According to the telecom company, HiU is a "simple and reliable video calling app." I haven't tried this service myself but based on the reviews that I've read on Google Play; it doesn't sound too promising.
Despite a 4.1 rating, most users complained about lousy call quality, as well as call drops. Others said that the app's overall performance isn't awful, but it needs some significant improvements.
---
YzerChat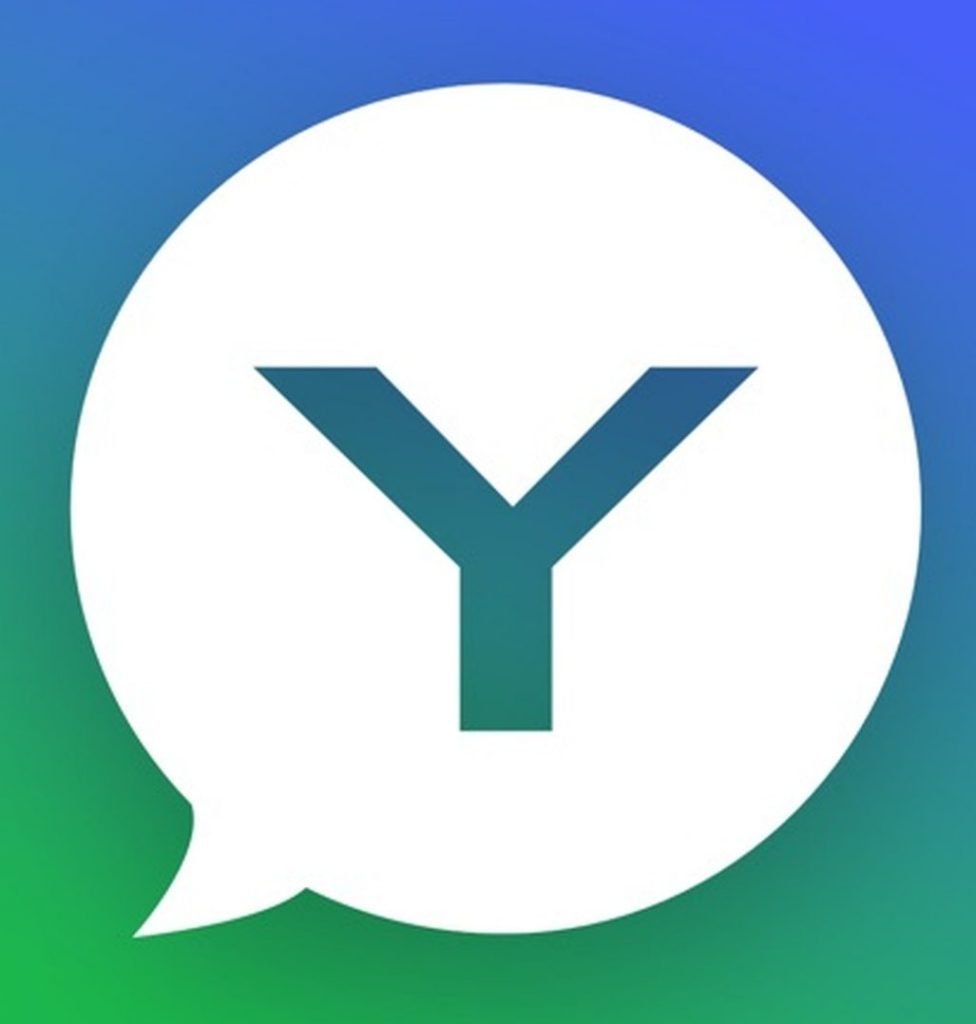 Du recently rolled out YzerChat to provide UAE residents with another VoIP option. The app supports 16 languages and allows users to make unlimited video and voice calls. It also features a messaging feature.
YerChat received mixed reviews on Google Play Store, but all users agreed that it is still a work in progress. Some said that it malfunctions quite often, while others said they couldn't even launch it.
Overall, the app has a 4.2 rating on Google Play, which is pretty similar to the above services.
For more information about all these services, visit Etisalat or du.
---
What Are the Best Video Call Services?
The VoIP apps that are available in the UAE are not that good. And to make things even worse, they'll cost you money. Therefore, it's best to stick with popular apps if you're going to make international video calls.
I mostly use Skype to communicate with my friends who are abroad. But there are other adequate options like WhatsApp Call, Viber, Tango, FaceTime, and Facebook Messenger Calling.
---
Skype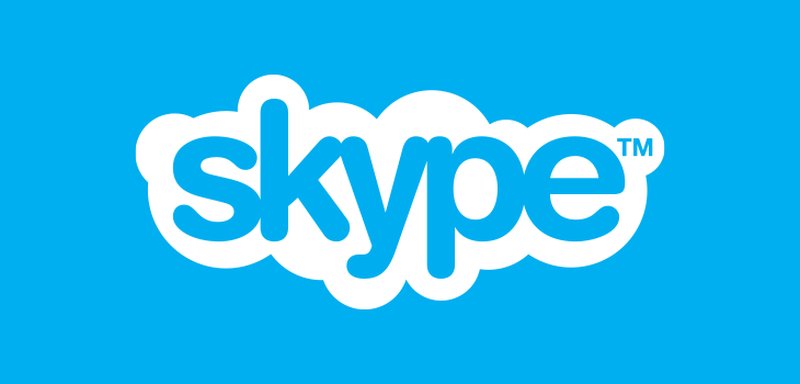 Who hasn't heard of Skype? This popular telecom app allows you to make free voice and video calls to other Skype users all over the world. It also comes with an instant messaging service where you can text, send pictures, videos, as well as audio messages (allowed in the UAE). And one of its best features is the conference call, where you can have "video calls with groups of up to 50 people!"
The application is free to download on mobile, PC, Mac, Tablet, Xbox, and Alexa.
---
WhatsApp Calling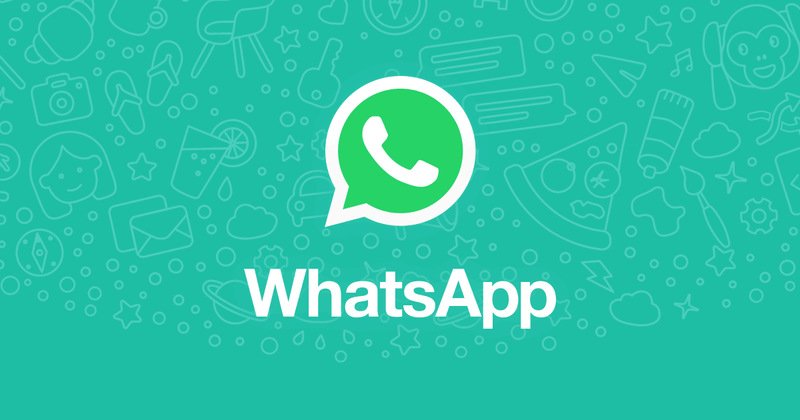 WhatsApp's texting service is also available in the UAE. This allows you to send videos, photos, and voice notes to other WhatsApp users. However, voice and video calling features are blocked. The app is available for free on Android, iOS, Mac, and Windows (PC or phone).
WhatsApp provides end-to-end encryption to all your texts, messages, calls, and conversations. This means that even the app itself cannot read or listen to them.
In February 2014, Facebook bought WhatsApp for a mouthwatering $19 billion, making it, at the time, the largest acquisition of a venture-backed company in history.
---
Viber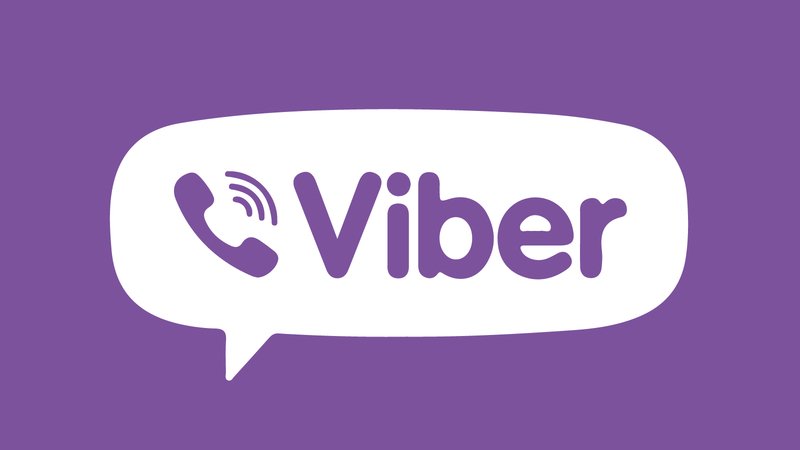 Just like the apps above, Viber offers a messaging feature that allows you to send instant voice messages, stickers, texts, and images. That feature is fully operational in the UAE, unlike audio and video calls. The company also encrypts your conversations so that no one can see them. It's available for free on your iOS, Android, Windows, Mac, or Linux device.
Japanese company Rakuten, the global innovation and entertainment partner of FC Barcelona, operates Viber.
---
Tango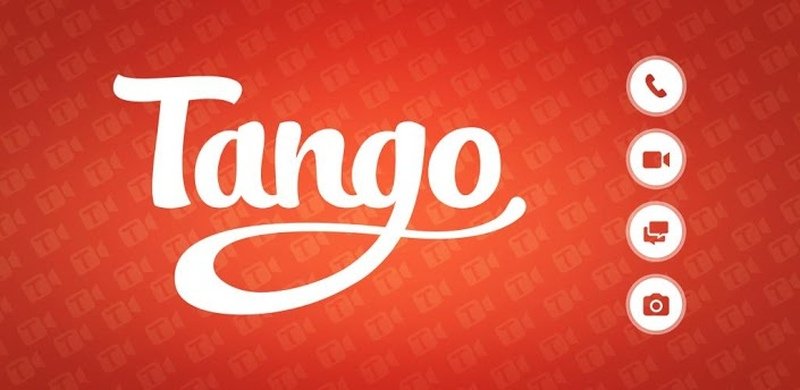 Tango launched in 2009 and went on to become one of the most popular video platforms, with over 280 million users. It allows you to make voice and video calls from anywhere in the world. The app expanded to social networking and live interactive video content to connect people better. Today, you can even find music and games on Tango.
in 2011, PCMag said that Tango is "the simplest mobile chat application out there, with a good range of support."
---
FaceTime
FaceTime is an Apple product that can help you make video and audio calls. On its website, Apple says that "FaceTime isn't available or might not appear on devices purchased or used in the United Arab Emirates..." That proves that the app is inaccessible in the UAE.
You can use FaceTime on any iPhone, iPod, or iPad with iOS 4 and later. As for Mac devices, you must have the MacOS X 10.6.6 and later.
---
Facebook Messenger Calling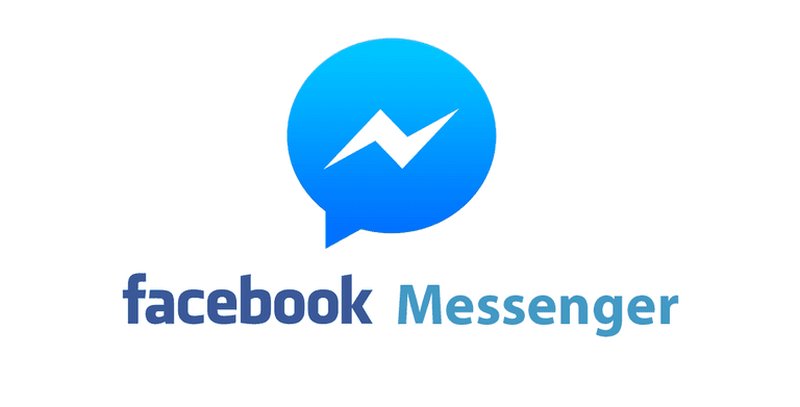 Facebook Messenger was initially named Facebook Chat in 2008. Three years later, it became a standalone app that allows users to text and make video and audio calls with end-to-end encryption. The app also supports games. You can downland the app for free on Android, Windows, and iOS devices.
---
The best video calling apps are blocked inside the UAE. But with the right VPN service, you can fully benefit from all the features on offer and communicate with all your contacts who are overseas.
---
Unblock the Best Video Calling Apps with a VPN
As you can see, the VoIP services that the TRA allows in the UAE are nowhere near the popular apps that are available everywhere else. Skype, WhatsApp Call, Viber, SnapChat, and Facebook Messenger Call would blow them out of the water.
But unfortunately, we can't benefit from the VoIP features that these apps provide. Or can we? In the words of former US president Brack Obama: "Yes we can."
A virtual private network allows you to jump from region to region on the internet and trick ISPs into thinking you're someplace else. This tool diverts your internet connection through one of its servers and encrypts your traffic along the way. But that's not all she wrote. Your VPN will also replace your IP address with another one from the area that you selected.
So the solution is simple. Find a country that allows VoIP services like the US, Canada, the UK, Germany, Denmark, etc… Then, connect to a VPN server from that country and let the VPN practice its magic. Your rerouted traffic and new IP address will make it appear as if you were inside one of those nations. As a result, you'll have access to every geo-specific website from that region.
And since the encryption prevents anyone from monitoring your online activity, the UAE government and telecom providers won't be able to see that you're using VoIP services.
---
Stairway to VPN – the Installation
So a VPN enables you to avoid government censorship, bypass online restrictions, and maintain your online privacy and security. That's three birds in one easy-to-get stone.
Since you don't want the UAE government to know that you are using unauthorized video calling apps, you mustn't go cheap on your VPN. Therefore, I recommend you use a brand that holds a high rank in the industry like ExpressVPN.
After you complete your registration, head over to your app store to download and install the application. VPNs are compatible with every major operating system, including Android, iOS, PC, and Mac.
Now, open the app, sign in, and connect to any server location that allows VoIP services like the US, Canada, or the UK.
Once your connection is established, you'll appear to be browsing from your server's location. Also, the UAE government won't be able to monitor your online activity because your VPN will encrypt it.
Gain access to all the best VoIP services like Skype, WhatsApp Call, FaceTime, Viber, Facebook Messenger Call, and more.
---
Best VPN for VoIP Services in the UAE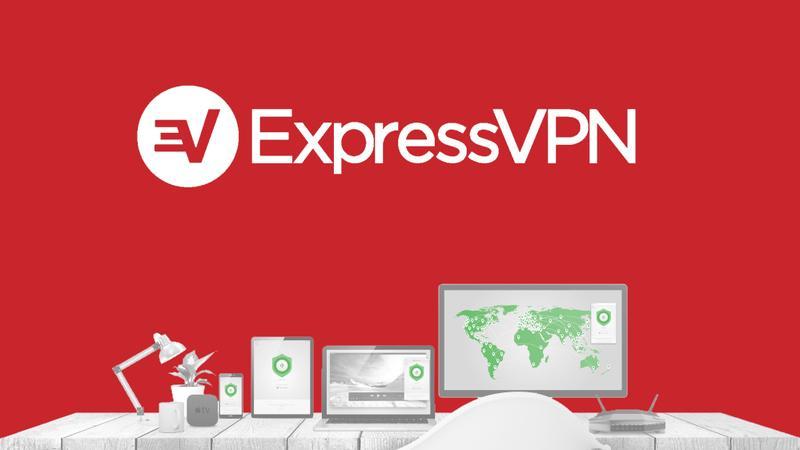 So as I mentioned earlier, you don't want UAE authorities catching you using illegal video calling services. That is why you must install a VPN provider that has the best security features, as well as the ability to bypass geo-blocks.
Now, there a lot of brands that can give you access to your favorite VoIP apps, while also protecting your online privacy. But the best one in my book is ExpressVPN. I have used this brand during my three-year stay in Dubai, and it unblocked all the restricted apps that I wanted.
This allowed me to have countless of Skype conversations with my friends and family back home, and no one in the UAE suspected a thing. It is a very safe and efficient method.
First of all, ExpressVPN protects your online privacy using the most robust features. We're talking about the uncrackable AES 256-bit encryption, a military-grade protocol that guarantees complete anonymity. The company also implements a zero-logging policy, which means it doesn't store or share anything about your internet data.
ExpressVPN stores no activity logs and no connection logs from our users.

ExpressVPN website
It also offers a kill switch that cuts your connection in case the VPN stops working for some reason.
As for efficiency, this provider can give you access to any geo-restricted application or website out there. It has a vast server network, one of the largest in the business, with more than 3,000 servers stretched over 94 countries.
But the cherry on top is that you can get your money back within one month of your registration if you end up not liking the service.
Pros
Huge server network.
AES 256-bit encryption.
No-logs policy.
30-day refund policy.
High rates of speed.
Kill switch.
It Allows torrenting and P2P.
Access to any Netflix library.
Up to five concurrent device connections per one account.
Compatible with every major OS.
Top customer support service available via a live chat feature.
Cons
Expensive monthly subscription fees ($12.95)
---
Are VPNs Legal in the UAE?
According to the UAE Cybercrime Law, which came into effect in 2012, anyone who uses a VPN to commit a crime can face "temporary imprisonment and a fine" between AED500,000 and AED2,000,000. This, of course, depends on the severity of the crime.
The Telecommunications Regulatory authority also warned that the police could take action against anyone using a VPN for illegal purposes.
A punishment of temporary imprisonment and a fine of not less than AED 500,000 and not more than AED 2,000,000, or either of these two penalties, shall be imposed on whoever uses a fraudulent computer network protocol address by using a false address or a third-party address or by any other means for the purpose of committing a crime or preventing its discovery.

UAE Cybercrime Law
So UAE residents can use a VPN to circumvent geographic restrictions or for other legitimate issues. However, the use of such tools to commit crimes is illegal and punishable by law.
---
A Possible Silver Lining for VoIP in the UAE?
The UAE has banned every popular video calling app and left residents with very few and poor alternatives. But is there a light at the end of the tunnel?
Apparently, not every government official supports the VoIP ban. In 2016, Federal National Council member Saeed Al Remeithi labeled the ban an "embarrassment" for the UAE, saying that the United Nations declared the Internet a human right.
Another top official who wants to see an end to the VoIP ban is Smart Dubai Chief Dr. Aisha Bint Butti Bin Bishr. The Director General revealed that her office is currently holding talks with "strategic partners and the telecommunication industry" to possibly lift restrictions on some VoIP services. Those apps include Skype, Viber, Tango, and FaceTime.
She added that "good news" should result from these talks very soon.
When it comes to telecommunications, we are working very closely with our strategic partners and the telecommunication industry to understand with them how we can lift these kinds of restrictions to boost our economy more.

Dr. Aisha Bint Butti Bin Bishr, Director General of Smart Dubai Office
TRA Director General Hamad Obeid Al Mansoori also said that the Authority is negotiating with Microsoft and Apple about Skype and Facetime.
There seem to be some concrete steps towards lifting the VoIP ban in the UAE. But until then, you should use a virtual private network to access similar apps and stay in touch with your loved ones back home.
---
Best Video Calling Apps for the UAE – Conclusion
The VoIP services that telecom providers allow in the UAE are unreliable and inefficient. Users complain from poor call quality, call drops and even installation difficulties. Besides, these apps aren't exactly popular worldwide, so if you subscribe to them, your friends abroad probably won't.
Therefore, it's better to get a VPN and unblock the most popular video calling apps in the UAE. You'll be able to contact your loved ones without spending money on low-quality services.
Which video calling app do you use when you're in the UAE? Tell us all about it in the comment section below.