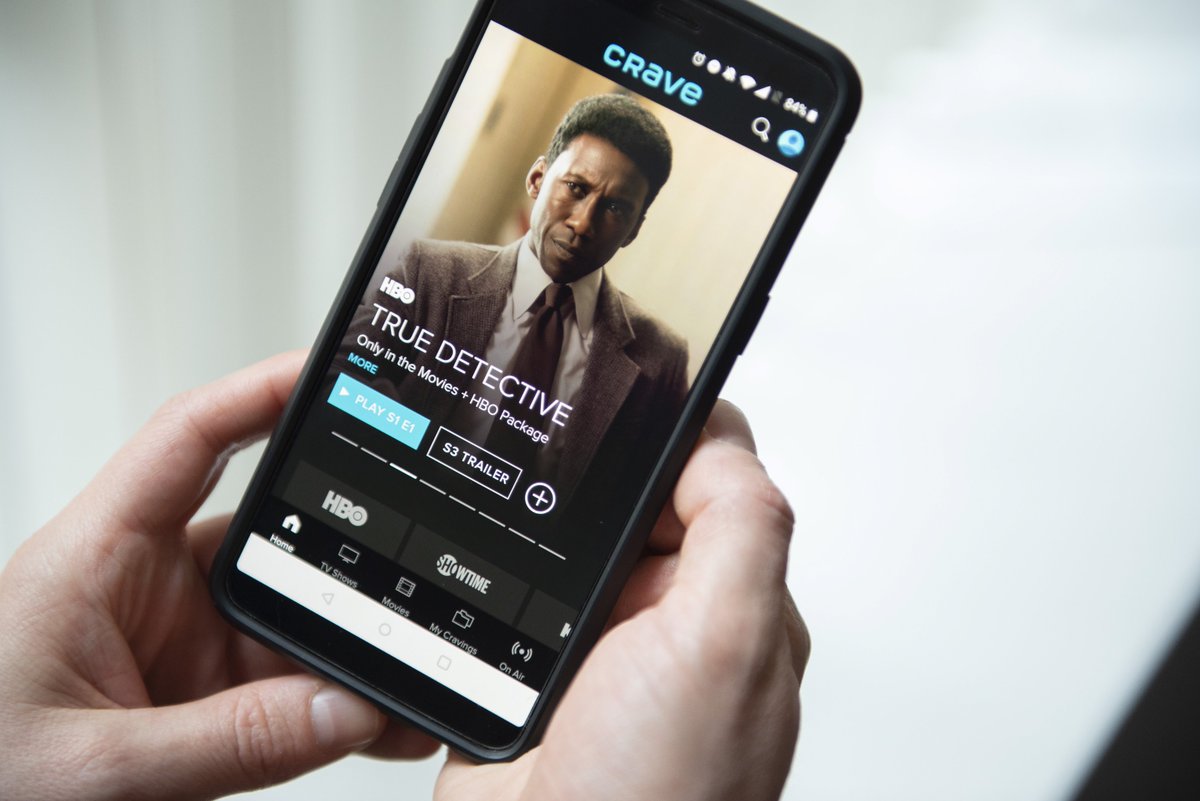 The lowdown on CraveTV
Unblock Crave Outside Canada with a VPN
VPN must-have features
Best VPN for CraveTV
To crave is to feel a powerful desire for something. And while the term is usually associated with food, you can also use it to express feelings, like craving attention. But one streaming channel hit precisely the right note by linking cravings to movies, shows, and programs, and we couldn't agree more with it.
CraveTV is a Canadian streaming service with a lineup of fascinating and exclusive content. It features dramas, comedies, films, and documentaries from the most popular TV networks like HBO, Showtime, and STARZ. It also appeases French Canadians with Super Ecran and Quebec Originals programs.
But before you get too excited, you must know that CraveTV is only available in Canada. The platform uses geo-blocking technology to prevent viewers abroad from watching its content. However, there is a tool you could use to fend off these online restrictions and keep track of your favorite shows.
---
Table of Content
---
The 411 on CraveTV
CraveTV is a Canadian video-on-demand service owned by Bell Media that launched in 2014. It is home to all of Bell's exclusive programming rights in Canada, including content from American outlets HBO, Showtime, and STARZ. It also features French content from Super Ecran and Original shows.
Equipped with all this quality programming, the streaming platform was able to amass sustainable growth. In 2017, Bell reported that Crave had 1.3 million subscribers. That number almost doubled a year later as it reached 2.3 million. The service's rebranding and introduction of new content most likely caused the popularity surge.
When it first launched, Crave was only available through TV providers, which means you had to have a cable subscription to watch videos online. But in 2017, it also became available for cord-cutters as it rolled out a standalone subscription service.
As a result, Crave now competes directly with other similar platforms in Canada, like Netflix and Amazon Prime Video.
Pricing
Similar to HBO GO/NOW, Crave TV allows anyone inside Canada to stream shows online, whether cable subscribers or cord-cutters. But since there are many signup options, you'll find several subscription plans.
Cord-Cutters
Users without cable can choose from one of the following packages:
| | | |
| --- | --- | --- |
| Plans | Content | Prices |
| Crave | Crave Originals – Showtime – Classic HBO | $9.99/month |
| Crave Movies + HBO | Crave Originals – Showtime – Current HBO (same time as the US) – Latest Hollywood movies and hit series – Six Live channels and On-Demand | $19.98/month |
| Crave Movies + HBO & STARZ | Crave Originals – Showtime – Current HBO (same time as the US) – More Hollywood movies and hit series – Eight Live channels and On-Demand – STARZ Originals | $25.97/month |
Note: Those who subscribe directly to Crave TV will benefit from a 7-day free trial.
Cable Subscribers
If you want to watch CraveTV through your TV provider, you'll find that each cable service offers different prices and plans. We selected Bell and Rodgers to show you what they offer. Check your provider's website if you use a different company.
BELL
Hollywood Suite: $6/month
Crave: $10/month.
Super Écran: $15/month.
Super Channel: $15/month.
Crave + Movies + HBO: $20/month.
Crave + Super Écran: $20/month.
Movies and Series pack: $25/month.
Crave + Movies + HBO + Super Écran: $30/month.
Crave + Movies + HBO + STARZ + Super Écran: $35/month.
Premium Movies and Series pack: $37/month.
ROGERS
Crave: $9.95/month.
Movies + Crave + HBO: $19.95/month.
Crave + Movies + HBO with STARZ: $23.95/month.
Movies Pack: $28.95/month.
Movie Lovers Package: $35.00/month.
CraveTV Must-Watch Shows
Bell and its streaming arm Crave TV has exclusive rights to so much programming, especially from major US networks. Therefore, you'll find tons of award-winning and critically-acclaimed shows on offer, including:
Little Kenny
America to Me
After Trek
Shrill
Sally4Ever
White Famous
Ill Behaviour
Desus & Mero
The Affair
Homeland
Billions
Ray Donovan
The Chi
Game of Thrones
Dice
Dexter
Penny Dreadful
Huff
Succession
Big Little Lies
Ballers
Veep
Barry
Crashing
Westworld
The Sopranos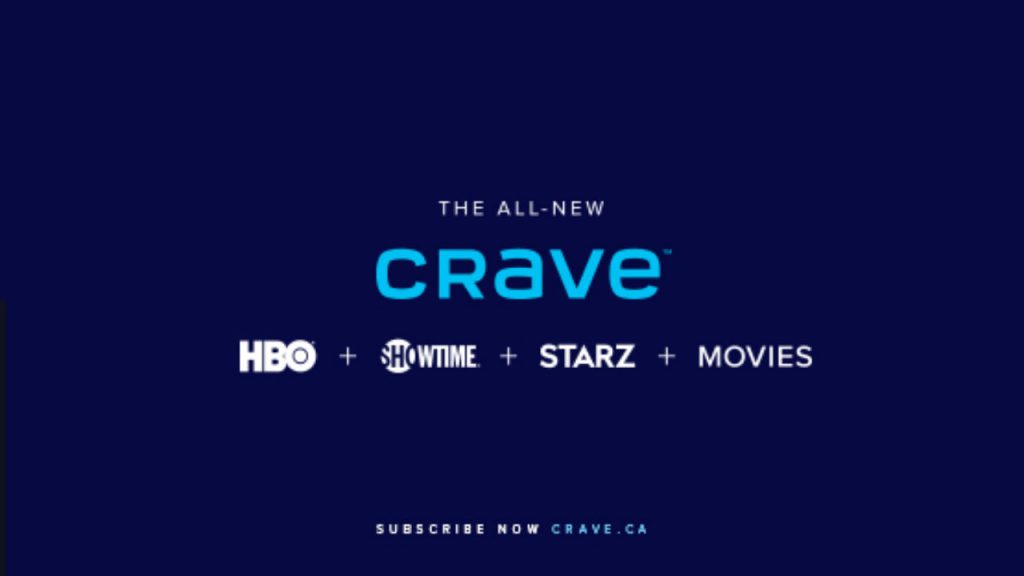 Supported Devices
You can watch your favorite CraveTV programs on several devices, whether at home or on the go. The service is compatible with the most-used operating systems:
iPhone
iPad
Android smartphones and tablets
Windows desktop, tablets, and smartphones
Apple TV
Samsung Smart TVs
Amazon Fire TV
Xbox
PC
Mac
---
Crave TV Canada-Restricted
Despite thousands of hours of entertaining content and various subscription plans, there is one problem with Crave TV: Geo-blocking. The service is only available inside Canadian territories due to licensing issues and agreements. In other words, once you travel abroad for business or vacation, you'll no longer have access to your favorite Crave shows.
Several Canadian sources say that you can watch CraveTV anywhere in Canada on your smartphone, tablet, or computer. However, the platform is strictly for the Canadian market. If you're not inside the country, the following error message will appear on your screen:
"We're sorry, this content is only available for viewing in Canada." The reason behind this "connection problem" is your IP address. It helps web services like CraveTV determine your approximate location and subsequently block its content. And even though Crave cannot identify your exact whereabouts, since it will see the IP address that your ISP provides, it can still figure out which country you're in, which is more than enough.
Crave TV uses geo-blocking technology because it does not have broadcasting rights outside Canada. It will face huge legal action if it shows programs to overseas viewers. Therefore, you need a Canadian IP address to access the VOD service. To do that, you must either be inside the country or use a VPN.
---
Satisfy Your CraveTV Cravings with a VPN
Canadian expatriates hooked on a Crave TV show won't be able to watch the latest episodes, even if they have a valid subscription. But why pay for another streaming platform when you already have a good one? It's hard to replace a service with such an extensive lineup of shows like CraveTV. So the best thing you can do is use a VPN to unblock it when you're abroad.
A VPN is short for a virtual private network, and just like the name suggests, this tool has its own server grid. VPNs allow you to connect to a server of your choice, reroute your connection through it, and change your IP address. So if you select a server from Canada, your VPN will send your traffic through the latter and give you a Canadian IP. As a result, you'll appear as if you were inside the country, and you'll be able to unblock Crave TV.
But bypassing geo-blocks isn't even the half of it. VPNs are also known for increasing your online privacy by encrypting ALL your data. That includes your IP address and web activities, preventing third parties from identifying or monitoring what you do. And for maximum anonymity, top VPN providers erase your sensitive data from their servers. That way, no one will be able to trace anything back to you.
Additional Perks
Most people use VPNs for anonymous browsing and unblocking geo-restricted content. But there's a lot more on offer, including:
P2P support: Reputable VPNs have torrent-friendly servers that allow you to download files using peer-to-peer networks. Moreover, no one will see your online activities, which keeps you safe from copyright holders.

No censorship

: VPNs are very useful tools if you're in a country with strict Internet regulations. Once you connect to a foreign VPN server, you'll be able to unblock restricted websites and services like video-calling apps.
Kill switch: Just like other products, VPNs sometimes malfunction. To avoid any data leaks, top providers use a kill switch to disconnect you from the Internet.
What to Look for in a VPN
Before you subscribe to a VPN service, a bit of research will do you no harm. You see, not all VPNs offer the same features, and there are several factors you must consider before you sign up to a provider. You could also check out how other users rate VPNs on consumer review websites like Trustpilot, or on Google Play and the App Store.
To save you the trouble, you can check out how we rate VPNs, featuring some must-have features like:
Military-grade encryption

: Your VPN must encrypt your traffic using the most secure algorithm: AES with 256-bit keys.

Speedy servers

: Since most consumers use a VPN to stream geo-blocked content, your provider must offer fast speed rates to avoid buffering issues.
Zero-logs policy: Any VPN that keeps records of your sensitive data isn't a premium service, and you should avoid it.

Excellent unblocking capabilities

: Streaming services started blacklisting VPN IP addresses a while back. However, elite brands can still get around geo-restrictions and bans.

Extensive coverage

: Your VPN provider must have servers in key locations across the globe. Otherwise, you'll have a limited number of IP addresses you can switch to.

Device compatibility

: Since we all own several Internet-connected devices, we need a VPN that works on all of them. So make sure your provider has compatible apps with the majority of operating systems, like iOS, Android, Mac, and Windows.

Refund policy

: A lot of VPN services look very tempting on paper. But once you give them a go, they turn out to be disappointing. Reputable brands allow you to get your money back, thanks to a hassle-free money-back guarantee.
VPN Installation
Signing up to a VPN service with plenty of device support makes the installation process a lot easier. You'll barely have to do anything from your part except connect to your preferred VPN server destination.
Here's how you can use a VPN to watch Crave TV:
Register to a premium VPN service, like the ones on the list below.
Download and install the app on your device from Google Play or the App Store.
Once the installation process is complete, open the app and log in with your new account.
Connect to any VPN server inside Canada to access CraveTV and any other Canadian-restricted channel from overseas.
Satisfy your TV cravings no matter where you are.
---
Best VPN for CraveTV
As I mentioned earlier, not all VPNs are the same. In fact, some will do you more harm than good, like free ones, for example.
These providers don't implement no-logging policies, which means they collect, store, and then SELL your personal data to third parties. Advertising companies pay top dollar for such information as it helps them deliver targeted ads. Furthermore, a lot of free VPNs use weak encryption or none at all, allowing ISPs, government agencies, and hackers to view your online activities.
And it's not just privacy where free VPNs are found wanting. They also perform poorly in other areas, like speed, bypassing geo-blocks, and server network size. That means they have limited servers and speeds, and they can't unblock the most popular streaming services.
Therefore, we suggest you stick to paid providers. They might think they cost more than their free counterparts, but when you look at all their benefits, it's actually quite the opposite.
ExpressVPN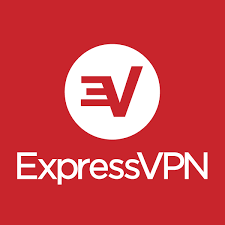 ExpressVPN is a reputable and renowned VPN service. Many users and experts consider it the number one provider in the industry, which is easy to understand once you see what it brings to the table.
The company operates one of the business's broadest networks, with over 3,000 servers in 94 countries. These servers offer excellent speed rates and can bypass the VPN ban that streaming platforms impose. That means you get to watch almost any show you want no matter where you are.
ExpressVPN also supports torrenting activities and protects you with top-of-the-line privacy features, including:
AES encryption with 256-bit keys (the same kind the NSA uses to protect classified files).
Proven no-logs policy.
Automatic kill switch.
DNS leak protection.
In addition to privacy, streaming, and torrenting, this VPN has easy-to-use apps that are compatible with almost every operating system. That includes Android, iOS, Mac, PC, Linux, and Kindle Fire. And in case you're using a device that does not have a VPN client, ExpressVPN offers MediaStreamer, a Smart DNS Proxy that you can set up on gaming consoles, Smart TVs, and routers.
Furthermore, it allows up to five simultaneous device connections using one account and offers a 30-day money-back guarantee.
Check out the full ExpressVPN review for more information.
Pros
military-grade encryption.
Zero-logs policy.
Kill switch and DNS leak protection.
Fast speed rates.
3,000+ servers in 94 countries.
Works with the majority of streaming platforms.
Five simultaneous devices per account.
30-day refund policy.
Cons
Slightly more expensive than its peers.
---
BulletVPN
Based in Estonia, BulletVPN is outside the data-intrusive jurisdictions of the Five, Nine, and 14-Eyes alliances. And just like ExpressVPN and every other respected VPN on the market, it offers excellent security and privacy features, including AES-256 encryption, zero-logs policy, and a kill switch.
A unique feature of this service is BulletShield. Once you activate it along with the kill switch, it won't give you access to the Internet unless you're connected to a BulletVPN server.
BulletVPN can also bypass the geo-restrictions that streaming platforms impose, as well as their VPN IP address ban. In fact, this VPN is one of the few providers that still work with DStv, Showmax, and TVNZ. It also offers fast speed rates, ideal for streaming shows, or sports in full HD.
The company has user-friendly apps that you can install on Mac, Windows, Android, and iOS. It also offers a free Smart DNS feature that you can set up on any device. Moreover, BulletVPN allows up to six concurrent device connections per account, supports P2P activities, and has a 30-day refund policy.
The only downside is that the server network isn't as extensive as other peers on the market. Still, BulletVPN has a presence in 54 countries, including strategic locations in the US, the UK, Canada, South Africa, Australia, and New Zealand.
Head over to our BulletVPN review for the full details.
Pros
Speedy servers.
AES-256 encryption.
No-logging policy.
Kill switch + BulletShield.
Six device connections at the same time.
30-day money-back guarantee
Cons
Smaller server network than other providers.
---
Watch CraveTV Anywhere – Wrapping up
As you can see, CraveTV is one of the best streaming platforms in the industry. Its library features award-winning and acclaimed content from HBO, Showtime, and STARZ, in addition to original and French programs. Therefore, it seems unfair that Crave is only available in Canada, not just for Canadian expats, but also for any streamer or cord-cutter.
There is a way to avoid all that geo-blocking mumbo jumbo with a virtual private network. You can easily install this tool on your device to bypass online restrictions. All you have to do is select a proper service, like ExpressVPN or BulletVPN.
Which shows are you currently binge-watching on Crave TV? Leave your suggestions below.