If you love British television as much as I do, you must surely know that BBC iPlayer is your go-to destination. From series, movies, and documentaries, to news, sports, and music, the service has everything to satisfy your TV cravings. So when I found out that it was the biggest streaming service in the UK, I wasn't surprised at all. The streaming channel has an estimated 13.4 million subscribers in the United Kingdom, and offers thousands of hours of shows and programs. However, it is not just a media streaming service. It's also home to some exclusive content, including Original Drama Shorts like Is This Thing On? and My Jihad. But unfortunately, the channel is only available for UK-based viewers.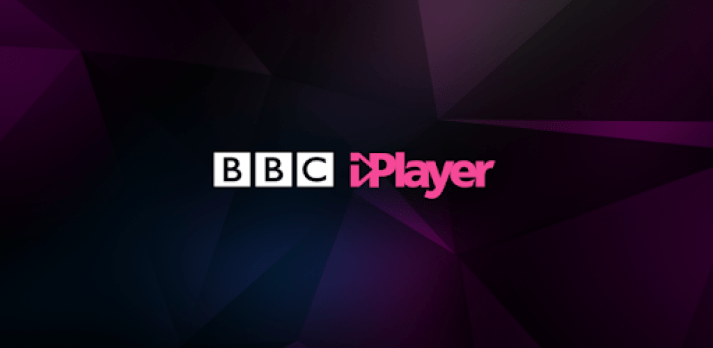 No reason to panic though, because as the title suggests, I'm here to help you bypass geo-blocks using the best VPNs for BBC iPlayer. As a result, you'll be able to watch your favorite shows no matter where you are.
---
Index
---
BBC iPlayer Only for UK Viewers
Due to copyright issues, BBC iPlayer only has broadcasting rights inside Her Majesty's realm. So if you try to stream any show from outside the United Kingdom, you won't have any success. The furthest you'll reach is the following location error message: "BBC iPlayer only works in the UK. Sorry, it's due to rights issues."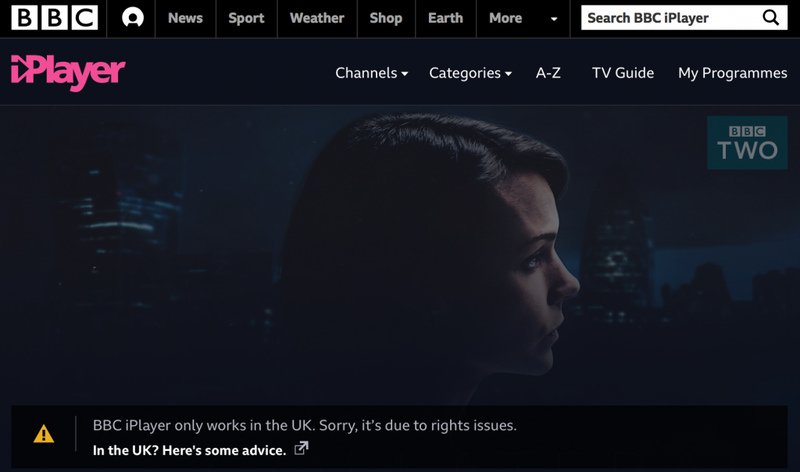 Do you want to know how can the channel determine where you are? Well, maybe you should ask your IP address. This numerical label assigned to your device serves to reveal your location to the Internet. As a result, when web hosts read that you are outside their coverage zone, they won't allow you to view their content.
Fortunately, you can fool the British media service and every other website with a VPN.
---
How to Unblock BBC iPlayer with a VPN
A virtual private network, commonly known as VPN, is a tool that can hide your online location. It reroutes your internet traffic to another network of your choice, then gives you a new IP address from the region that you selected. This will trick web hosts to think that you are within their broadcasting range, which gives you access to their material.
In other words, you can connect to a server from the UK and gain a new British IP address. After that, you'll appear as if you were browsing the Internet from inside the United Kingdom and you'll be free to watch whatever you want wherever you are.
However, VPNs don't just help you get past geo-restrictions. They also allow you to:
Protect your privacy by encrypting your data and online traffic, which keeps you safe from the snooping eyes of ISPs, government surveillance, and hackers.
Increase your cybersecurity and eliminate malware that targets your device.
Make safe downloads on torrent websites.
Avoid online censorship
Save money when shopping online by changing your online physical location.
---
Access BBC iPlayer – The Steps
Still finding it a bit confusing? Well, here's how you can unblock BBC iPlayer from outside the UK:
Sign up to a well-known VPN provider like ExpressVPN.
Go to their website to download and install the app on your Windows, Mac, Linux, iOS, or Android device. The service should also be available on your app store.
Sign in and connect to a server from the UK.
Enjoy your favorite programs no matter where you are.
---
What to Look For When Choosing a VPN?
Basic online research will show you that there are a lot of virtual private networks out there nowadays. The rise of malware and cyber threats in the past few years really contributed to the increase of security tools, including VPNs.
However, not every service is reliable or trustworthy. That's why the best VPNs for BBC iPlayer must have the following criteria:
Strong security and privacy features like strong encryption and a no-log policy.
A vast server network that covers all the major countries like the UK, the US, Australia, Canada, and others.
Fast and reliable servers to avoid lag issues.
High compatibility with every major platform, device, or operating system.
Torrenting allowance (access to torrent and P2P file-sharing websites) and Netflix compatibility (ability to unblock Netflix, BBC iPlayer, and several other streaming channels).
User-friendly and easy-to-download apps.
Good customer support.
For that reason, I prepared a list of the highest-ranked brands on the market today to save you some trouble.
---
Best VPNs for BBC iPlayer – Features
Allow me to tell you more about our top VPN picks to help you make the right choice.
ExpressVPN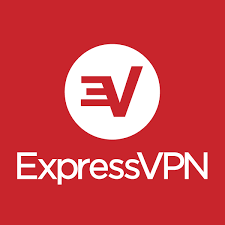 As you can see from the above table, ExpressVPN is the creme de la creme. I personally use this service whenever I go online, and not just to bypass online restrictions.
First of all, the company has more than 3,000 servers spread across 94 countries, including the United Kingdom. Do you know what this means? Yes, you can unblock BBC iPlayer and any other British-restricted channel from abroad. But also, this large server network allows you to unblock almost any streaming service you want.
Second, it offers one of the best speed rates in the business, which makes streaming HD programs very easy, simple, and swift. Therefore, it doesn't matter if you're connected to a distant server or not because you won't encounter any buffering issues.
Third, ExpressVPN provides strong security features for its users, including AES 256-bit encryption. This military-grade protocol guarantees total protection and anonymity from anyone who tries to monitor your online traffic, including your internet service provider. And don't worry, you'll still enjoy incredible speed despite this strong encryption. Furthermore, you can benefit from split tunneling, DNS leak protection, and a kill switch.
As for privacy, the company does not keep any traffic or search history data. It says on its website that: "We never keep traffic logs, and we also don't keep any logs that might enable someone to match an IP and timestamp back to a user. We work entirely on the basis of shared IPs, meaning that a single IP does not track back to an individual user."
But that's not all. Here's what else is in line for you:
Full Netflix compatibility.
Torrenting and P2P allowance.
30-day money-back guarantee.
Compatibility with Windows, Mac, Android, Linux, and iOS.
---
BulletVPN
BulletVPN may be last on our list, but it still one of the best providers in the industry. The fact that it made our list is enough privilege. After all, you know what they say: 'it's an honor just being nominated.'
BulletVPN is famous for its blazing speeds, which explains the 'bullet' part in the name. "We make sure our servers are not overloaded and use premium grade carrier lines to provide the highest speeds possible," the company pledges.
But you'll benefit from much more than speed when you use this service. It also offers AES 256-bit encryption, a kill switch, five VPN protocols, and a no-log policy.
It does have a disadvantage though: a small server network. The company has more than 115 servers in 51 countries, which is much less than what its counterparts on the list offer. Nonetheless, it has a presence in every major city in the world, including the UK, so BBC iPlayer is still within your grasp.
Pros
AES-256 encryption.
No-logs policy.
Kill switch + BulletShield.
Fast speeds.
Unblocks streaming platforms.
Allows torrenting and P2P.
Free Smart DNS.
30-day refund policy.
Six simultaneous device connections.
round-the-clock customer support.
---
NordVPN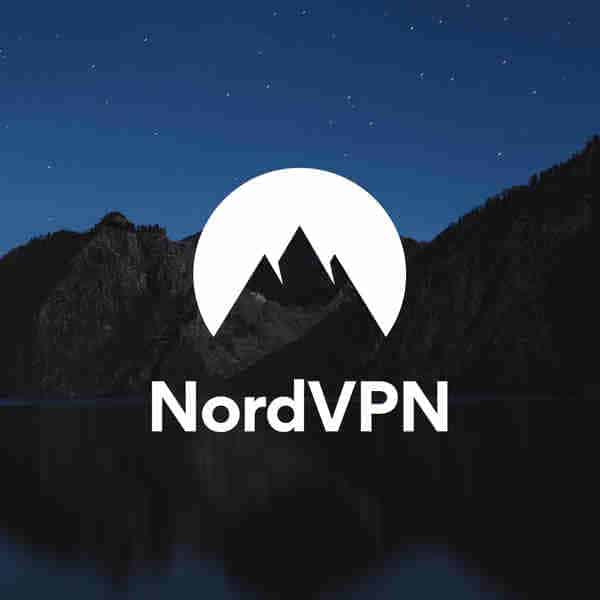 NordVPN also makes the cut as it claims third place. This brand is an official partner of 2019 Champions League winners Liverpool FC, meaning it has a strong presence in the UK.
And when it comes to security and privacy, the company adds a little something extra to the features that other brands use: Onion over VPN. This unique option provides double protection because your traffic gets encrypted twice.
And unlike IPVanish, the company is based in Panama, a place where data retention laws don't exist. So even though it implements a strict no-log policy, no one will ask for your data anyway.
Pros
Torrenting allowance.
Compatible with Netflix and BBC iPlayer.
Double VPN feature.
Six simultaneous devices.
Live chat feature.
Easy to use and user-friendly interface.
Cons
No refunds for Bitcoin payments.
No Phone Support
---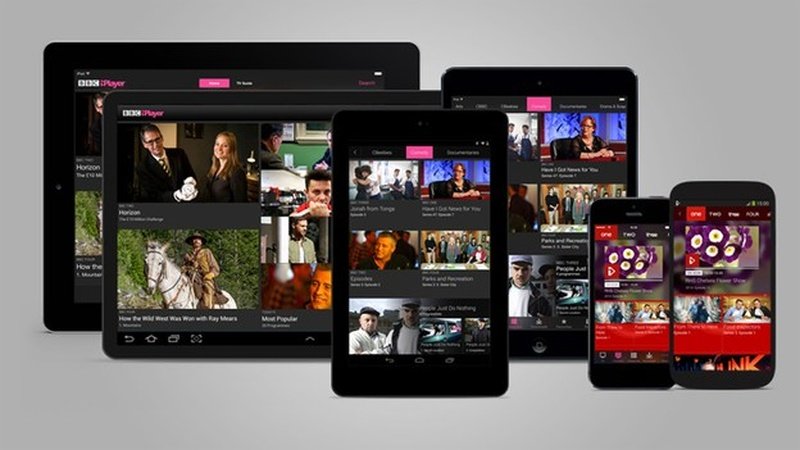 VPN Alternative: Unblock BBC iPlayer with Smart DNS
Now that you know the best VPNs for BBC iPlayer, it's time to show you how to access the channel using a Smart DNS proxy. The cool thing about this tool is that it doesn't make many modifications to your internet connection. For example, it doesn't change your IP address or encrypt your traffic. However, it still gets the job done by redirecting the URLs that expose your location.
Unfortunately, Smart DNS proxies aren't as efficient as VPNs. One, they can't unblock any channel because not every streaming service supports them.
Two, they don't work if your ISP uses transparent proxies or applies DNS hijacking. Moreover, you probably have a little bit of configuration to do because they don't have dedicated apps you can download.
And because they don't offer encryption, security and privacy aren't their greatest assets.
But some users don't seem to mind all these inconveniences, and if you're one of them, here's what you have to do to unblock BBC iPlayer:
Subscribe to a good Smart DNS service like Unlocator.
Make sure the service supports BBC iPlayer and other major streaming channels (Unlocator does).
Set up Smart DNS on your PC, Mac, smartphone, tablet or other devices. You could also install them on routers, gaming consoles, or smart TVs.
Access BBC iPlayer from anywhere in the world.
---
How to Subscribe to BBC iPlayer
BBC iPlayer is only available inside the United Kingdom. According to the website, "a valid TV Licence is required to watch or download any BBC programs on BBC iPlayer, as well as watching or recording live TV on any channel." But Some sources say that if you click "I have a TV license," you'll be able to access the service without any trouble.
Furthermore, the BBC expanded the policy to require that iPlayer users sign in with a free BBC account, which requires a UK postcode. If you're a British expat, you won't have any problem accessing your account. Just type in your postal code and proceed to use the best VPNs for BBC iPlayer.
However, if you don't have a code, you might have a problem creating an account. Therefore, you can use some of these examples, just in case your IP address doesn't get you out of this mess: EC1V 9FR, SE21 8ER, and EC1V 9FR. Then, all you need to do is provide your date of birth, gender, and email address. You should have clearance after that.
---
BBC iPlayer Struggling in the UK?
BBC iPlayer may be the number one streaming service in the UK, but it has been losing its audience to US giants Netflix and Amazon. The on-demand service fell in popularity in 2017, even after it introduced a host of new features in a bid to keep up with its commercial rivals.
According to the Daily Mail, BBC offered 40 boxsets over the Christmas period two years ago, including popular shows Peaky Blinders, Miranda and both series of Planet Earth and Blue Planet. It also introduced mandatory sign-in in 2017 to improve iPlayer's personalization and programming recommendations. However, its efforts failed to boost its share of Britain's viewing figures, with its average daily cut dropping from 2.07% in 2016 to 1.99% in 2017.
In contrast, 'Netflix and Amazon made £1.1bn in revenues from UK streaming customers in 2018,' research from media regulator Ofcom showed. That's double the amounts the UK's biggest broadcasters were able to make from their own streaming services. These figures show how much the absence of a UK rival is considered as a missed opportunity.
The BBC itself even admitted defeat in its battle against Netflix. The corporation has been hit with tight regulations, which resulted in younger audiences going elsewhere. That's mainly due to the fact that iPlayer's programs are removed after just one month. Therefore, the BBC warned that unless it can show its content for up to a year, it will become irrelevant.
"In today's media landscape, audiences do not understand why programs drop off BBC iPlayer after 30 days, or why sometimes the first episodes of series are not available," the company said. "They are left frustrated by the lack of box sets and confused as to why some shows are available for longer, and others are simply not there at all."
---
Possible Solutions
In an attempt to catch up with streaming giant Netflix, the BBC and ITV are planning to launch "BritBox," a paid-for streaming service, by the end of this year. BritBox will mainly feature archive shows from both broadcasters, alongside new British commissions made especially for the service. As for pricing, BBC Director General Tony Hall only revealed that it would be "competitive."
However, the new streaming channel will not have the latest BBC and ITV shows, which will remain available through BBC iPlayer and ITV Hub services. Other broadcasters are expected to join the service later, with Channel 4 taking part in discussions, according to information published by The Guardian last year.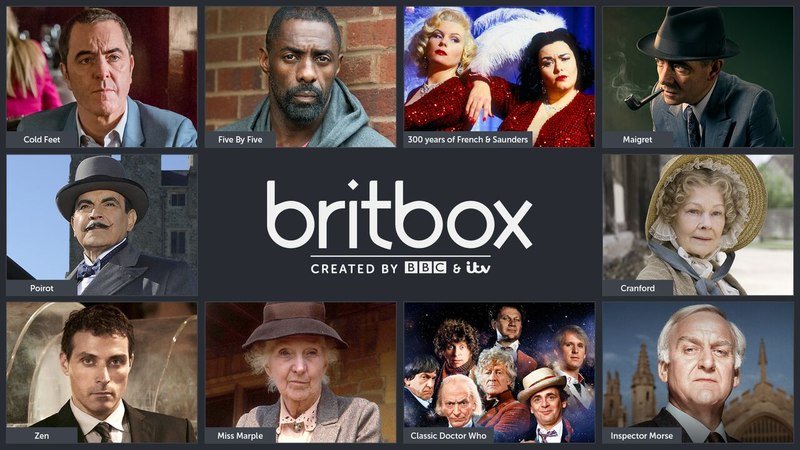 ---
BBC iPlayer on Board the 4K Train
BBC iPlayer has also joined the 4K TV action. The service began trials for 4K content in the last couple of years. This year, it showed both the 2019 FA Cup semi-final and Final in Ultra HD resolution. All these tests were very successful, but the amount of 4K iPlayer content remains limited, however.
"Our Ultra HD and HDR programs have been streamed millions of times on BBC iPlayer, making them some of the most popular Ultra HD programs in the world," said Dan Taylor-Watt, Head of BBC iPlayer.
The BBC recommends "an internet connection with a minimum speed of 40Mbps for the full-fat 4K experience of 3840 pixels at 50 frames per second or 20Mbps for a horizontal resolution of 2560 pixels." It also suggests a wired connection will give a more stable connection than streaming over wi-fi.
---
Best VPNs for BBC iPlayer – Top Shows to Watch
BBC iPlayer has a ton of content that all TV lovers should check out. That includes British drama and internationally-acclaimed shows like:
Killing Eve
The Planets
Ambulance
Gentlemen Jack
What Do We Do in the Shadows?
Luther
This Country
MotherFatherSon
Doctor Who
Bodyguard
Fleabag
Mayans MC
House of Cards
Wanderlust
Is This Thing On?
My Jihad
Line of Duty
---
BBC iPlayer Supported Devices
You can stream your BBC iPlayer shows on almost any device or platform, including:
Mac
Android
iPhone
Roku
PC
Amazon Fire TV
PS4
PS3
Xbox
Apple TV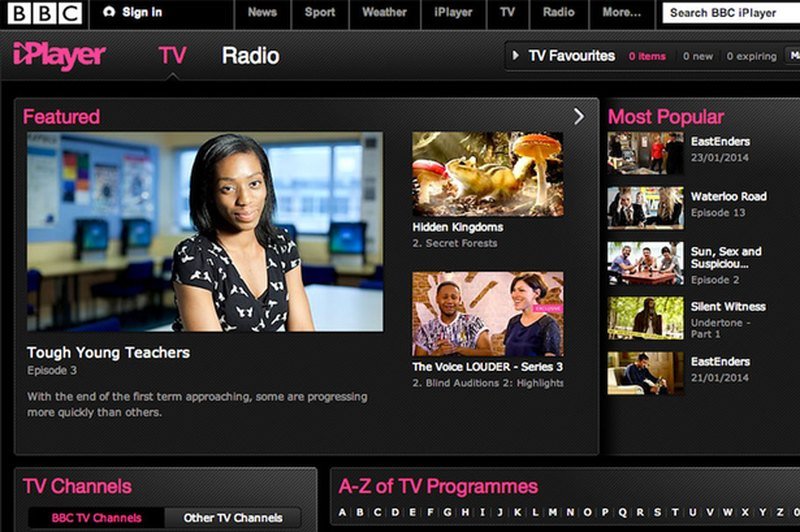 ---
Best VPNs for BBC iPlayer – Final Words
Despite a fierce fight with other streaming rivals like Netflix and Amazon, BBC iPlayer is still home to some of the best shows on TV. Whether it's British drama like Bodyguard or international programs like House of Cards, the streaming channel has something for everyone. But movies and series are just the tip of the iceberg. Unlike other rivals, the service offers sports, news updates, music, reality TV, documentaries, lifestyle, and many more categories. So if you're a fan of the English Premier League or prefer documentary series like Ambulance, you have to subscribe.
Therefore, if you're a TV lover who has a soft spot for top quality British TV like EastEnders, then you should definitely consider BBC iPlayer. And don't let geo-blocks and online restrictions keep you from streaming your shows. All you need is the best VPNs for BBC iPlayer (like ExpressVPN) and you can watch whatever you want wherever you are. You can also try a Smart DNS Proxy service like Unlocator.