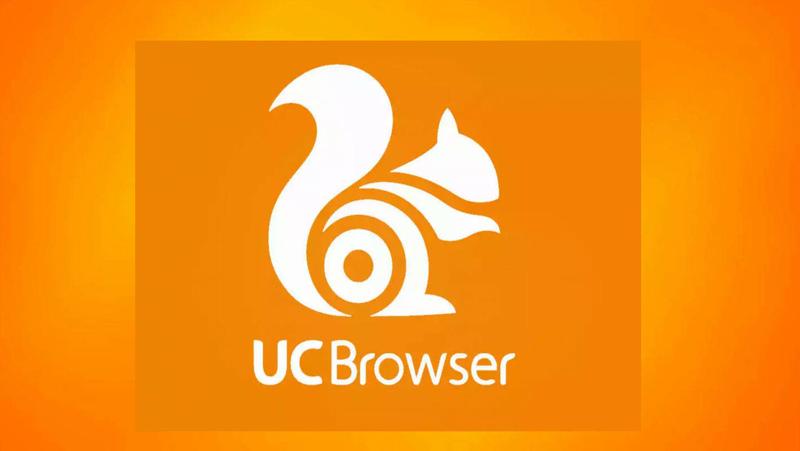 Is UC Browser Safe and Private?
Why Need a VPN for UC Browser?
The Best VPNs for UC Browser
W
hat's the most popular browser out there? Well, that's a question you'll get various answers for. Some will say Chrome or Mozzila, Apple users will definitely pick Safari, and others might actually pick Internet Explorer (very few). Well, today we're talking about what the biggest number of people around the world use,
UC Browser
. Yes, you read it right, that's due to the fact that it's popular in
China, India, Southeast Asia
, and the most populated countries in the world. Now, being popular isn't enough. When it comes to today's internet,
online safety and privacy is everything
. That's something this robust browser
hasn't been able to provide lately.
---
However, what if we were to combine the UC browser with a VPN? That for sure will eliminate any threat out there don't you think? Alright then, since that's out of the way, let's talk about the best VPNs for UC Browser.
Best VPN for UC Browser – Content Index
While there are many reasons to consider UC Browser, it is important to note that there are some downsides that affect your online privacy. To avoid any bad incident from happening, you should make use of a VPN while browsing. This guide will show shed some light at the top VPNs for UC Browser. Check it out so that you can surf the internet without having to look over your shoulder all the time.
---
Introduction to UC Browser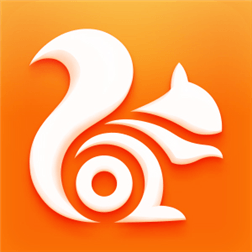 UC Browser has gained a lot of popularity ever since it debuted a few years ago. What gives this browser an advantage against its competitors is that includes smart features and great performance.
The browser is available in 7 languages and it stands out for its simplicity, compatibility, and speed. Just like other browsers, UC is available on a variety of platforms including Android, iOS, and Windows. When we speak of performance, you should know that UC Browser is pretty fast. It helps you access content quicker courtesy of its data compression and cloud acceleration. You see, whatever you're looking for on the internet is sent to the browser's servers before getting back to you. That's where it gets compressed and sent back, which gives it the ability to load much faster.
One of the best things I enjoyed during my time with this browser is that I can download files from various websites. That's not a feature I saw with Chrome and Mozilla Firefox. Whatever video you're watching will have an arrow pointing south, that's where you get to download the content you're viewing. You can also stop your downloads at will and resume them later. Not to mention the ability to save pages for offline access.
---
UC Browser Features
With that said, let's take a closer look at what UC Browser has to offer in terms of features:
In-App Widgets:
Basically, the browser has the ability to display widgets on its home screen. They're what we call cards and you can sort them out the way you like. I really like this feature as it eases the experience no matter how non-tech-savvy you may be.
Cloud Boost Technology:
Cloud boost technology makes use of UCWeb's own servers to provide much faster loading times for users. You have the option to use it on Mobile and Wi-FI Network or disable it on both.
Download Option
This feature is what made me fall in love with the browser in the first place. No matter what file I set my eyes on, I get to download it without a problem. Even if my connection is suffering some drop, I get to pause the action and resume it later on when the internet is better.
Add-ons
There's nothing better than having extra features to ease the browsing experience. UC Browser has Adblock which does what the name suggests, Speed mode which lets you choose from a lite, mobile or desktop version of sites (that's good for faster loading), and a lot more.

Now that we know the basics of UC Browser, shall we proceed to why you'd actually need a VPN with it? You're going to love-hate this part.
---
Why Need a VPN for UC Browser
There are several reasons to use a VPN with your UC Browser. As for which ones to use, I'll get back to that later on in this article. Be sure to check them out and examine every feature they offer, this will benefit your online experience a lot, trust me.
The internet isn't as safe as it used to be two decades ago. Even then, it had its ups and downs especially in countries that are considered to be enemies of the internet. That goes specifically to the country where Alibaba is based – China. UC Browser on its own is not that safe and private as you may think. You'll find yourself vulnerable all the time when you're done reading what I have to say next. Please keep a close eye at what's coming below, your online safety and privacy depend on it. This is why a VPN is a necessity when using UC Browser.
---
Online Privacy
To kick it off, let me enlighten you with what happened with UC Browser in India a while ago. The software was about to be banned in the country after complaints of data-stealing surfaced against them. I check out the news every now and then, and certainly, this is not the first time UC Browser gets accused of collecting Indian users' data.
To make matters worse, Edward Snowden revealed that the ASD (Australian Signals Directory), has relied on the weakness UC Browser showed to spy on what people do on the internet. This Directory along with other members of the Five Eyes (UK, Canada, New Zealand, and the US) installed spyware on users' devices. How safe do you think you are now?
Be careful guys, I told you, the internet is not as private as you want it to be. If you use a VPN, you get to rid yourself from this burden once and for all. All you have to do is connect to whatever server you want and your identity will be cloaked. If the VPN is credible like the ones on our list today, you can surf the internet anonymously in highly censored countries including Mainland China.
---
Increase Your Security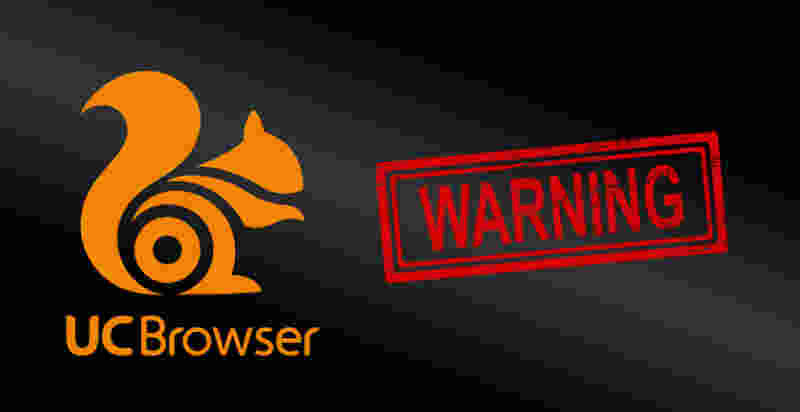 Ever heard of a MITM attack? If not, hear me out. This type of cyberattack is the act where the attacker secretly intercepts communications between two parties relaying messages so that they believe they're communicating in private. While in reality, the attacker controls everything sent and received, eavesdropping on everything occurring.
Now that I gave you a proper introduction of a Man in the Middle attack, let's see what this has to do with UC Browser. It was reported that the browser has a hidden feature which allows attackers to download and execute code in any android device. Do you know what that means? Millions of users are now susceptible to MITM attacks. According to Dr. Web Firm:
"Doctor Web malware analysts have detected a hidden ability within the popular UC Browser to download and run questionable code on mobile devices. The application is capable of downloading auxiliary software modules, bypassing Google Play servers. "

Everything you hold dear is at risk, I'm talking about passwords, emails, credit card info, and more. Don't compromise your device's security when you can do something about it. If you connect to a VPN server, all your data will pass through a private and secure tunnel, encrypting your traffic in the process. That makes it next to impossible for any hacker, cybercriminal, and any other human being with bad intentions to harvest your data.
---
Bypass Regional Restrictions
Just like with any other browser out there, you can access streaming channels from all around the world, in theory of course. Well, the channels' websites are available for you to visit, their content, however, is restricted to viewers residing where the channel is based. That's what we call regional restrictions.
Most of the channels out there block their content outside their region. Take Hulu, HBO Now, and CWTV, for instance, these channels are available in the United States only. While the likes of BBC iPlayer, ITV, and Channel 5 restrict access to UK viewers alone. This is primarily for copyright and licensing reasons. But how do they know where you actually are?
Simple, based on your IP address. However, what if you were to change that IP? Yeah, it's possible provided you make use of a VPN. When you connect to a server, your actual public IP will be cloaked and you'll obtain a temporary one valid in the country where the server is located. As a result, you'll be able to access geo-restricted channels from that region despite being physically overseas.
For example, if you connect to an American server, you'll be able to access US-based channels like HBO and ABC, while a UK server allows you to stream Sky Go, ITV, and the likes. It's really simple math or geo-math.
---
Best VPN for UC Browser
Now we've come to the essence of the article. Again, guys, I've said it like twice in the article, but it's really important. The internet is not safe to go surfing around without proper precautions. However, picking any VPN may also make things worse. You don't want a VPN to leak your data just because it's not credible enough. Imagine you're doing something prohibited in China and you get caught. Do you know the consequences of that? For you to avoid the knowing part, I've tested out 4 of the top VPNs out there. Here they are in an in-depth review.
---
ExpressVPN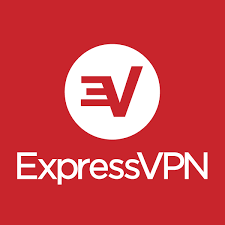 ExpressVPN comes on top of the list as it's my personal VPN. Remember, this is an unbiased review, so I'll be talking about the good and the bad even though I use this one. First, remember that UC Browser was and will always be a mobile browser no matter what changes. In essence, ExpressVPN offers excellent mobile apps allowing users to enjoy an easy-to-use interface and incredibly fast speeds.
The provider is a bit more expensive than other competitors in the industry, but in my opinion, you'll be getting what you pay the moment you hit subscribe. Most importantly, ExpressVPN doesn't keep logs of your online activities, that comes in handy in countries with high censorship. As for security, this VPN offers the latest military-grade protocols to protect your data all the way.
The service also includes other major go-to security features. You get to benefit from an internet kill switch, which automatically shuts down your Internet connection whenever the VPN service goes down. You can always try their service out and ask for a refund in case they didn't meet your expectations. That's if you abide by the 30-day period they offer.
Pros
AES 256-bit encryption
More than 2000 servers in 94 countries.
Free Smart DNS service.
Apps for PC, Mac, iOS, and Android.
Zero traffic logging.
5 concurrent connections.
30-day cash-back guarantee.
Cons
Slightly more expensive than other VPNs.
---
BulletVPN
You'll love this one despite being extremely small. BulletVPN hasn't been around for long to expand its network just like the others did. It covers 51 countries, but with blazing fast servers. It did prove that being the new kid on the block doesn't prove anything. How many VPNs can say they're new and can unblock Netflix? Isn't that right IPVanish?
Security-wise, BulletVPN claims that the keep no logs. According to their website:
"We do not collect any logs of user browsing history, connection history, traffic and data transfer, or DNS queries, nor do we store VPN connection logs of any type."
They abide by this strict no-log policy. However, they do collect total data consumption to ensure that their performance is optimized for all connected users. It also allows six simultaneous devices per account, meaning you can install it on all your devices, including your router. That way, every device connected to the network can benefit from all that a VPN has to offer.
Pros
AES-256 encryption.
No-logs policy.
Kill switch + BulletShield.
Fast speeds.
Unblocks streaming platforms.
Allows torrenting and P2P.
Free Smart DNS.
30-day refund policy.
Six simultaneous device connections.
round-the-clock customer support.
---
NordVPN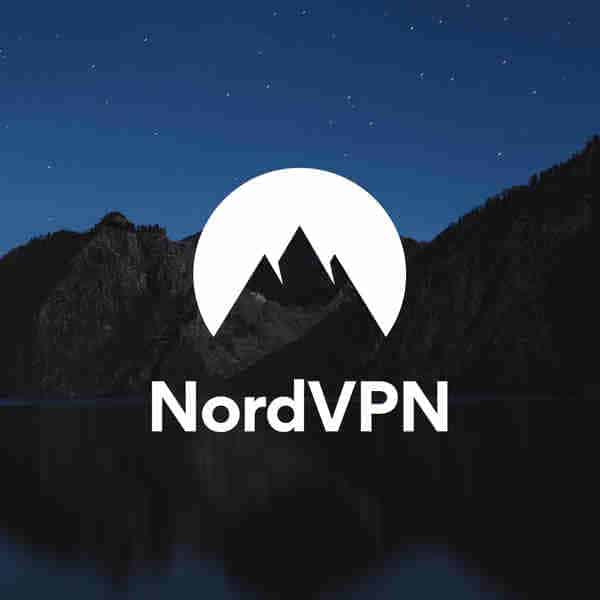 With NordVPN, you'll be able to choose from a huge server network across 62 countries. I'm talking about 5000 and more servers. When it comes to security, using UC Browser safely would be a piece of cake. The provider has 2048-bit encryption, a kill switch, and DNS leak protection. You're guaranteed anonymous browsing no matter what happens.
This VPN allows up to 6 concurrent connections. That means you can share one account with 5 other individuals excluding yourself of course. Moreover, the anonymity continues with this one as you get to pay using Cryptocurrency such as Bitcoin. That way, you don't have to risk it (although it's completely safe with NordVPN) and use your credit card information.
More and more security with this one. If you're familiar with VPNs, you should know that your data get encrypted once you connect. But what if I told you that NordVPN encrypts your data twice? Yeah, it's true, you can use their Double VPN feature to do so. That way, your traffic will pass through not one, but two different VPN servers. I have to mention their Smart DNS option as well even though it's not safe to use since no encryption will be present. Stick to its VPN service when using UC Browser.
Now for the bad part. I tested a lot of its servers and some of them were really slow. However, others turned out to be really fast and download speeds were well above average.
Pros
5000+ servers worldwide.
Double encryption feature.
CyberSec against malware and malicious software.
SmartPlay – Free Smart DNS.
6 simultaneous devices per account.
Unblocks Netflix.
30-day refund period.
Cons
Some slow servers, especially long-distanced.
---
How to Install a VPN on UC Browser
Now that you know everything there is about the top VPN providers for UC Browsers, let me teach you how to set up a VPN connection. It's really simple, just follow the steps below and you'll be browsing the internet anonymously in no time:
To kick off the process, you should subscribe to one of the aforementioned VPN providers.
Once you have an account, download and install the VPN's dedicated app on your device. VPNs have apps on most operating systems including iOS, Android, and Windows.
After that, head over to the VPN's server list and connect to one in the desired country.
Wait a few seconds for the connection to take place. You can make sure that you have an ongoing VPN connection by checking if you have a new IP address. Visit this IP checker to do so.
Once the connection has established, you can use UC Browser freely and without fearing any cyber threat.
---
VPNs You Should Avoid
The names are not important in this part, but I'll be shedding some light on some. However, the main concept is to stay away from VPNs that offer their services for free. First, you don't get the quality service you want, you just get a Lite version that has little to offer.
Second, you don't want to add more threats to what is present already. Free VPNs are not reliable in terms of security and privacy. They collect your data and sell it to sister companies in exchange for revenue. In other words, you become their main source of income.
Have you ever used one? If so, please tell me how many ads did you get? You don't know because there are too many of them. Free VPNs bombard you with unwanted ads all the time. Not to mention that you might get your device infected with malware. Stay safe my friends, invest in a premium VPN. Protect your data, don't fall victim to cybercrime just because you want to save a couple of pennies.
Here are a few names of free VPNs that you should not use:
Opera Free VPN
Hola VPN
Zenmate
Facebook Onavo VPN
Best UC Browser VPN – Parting Words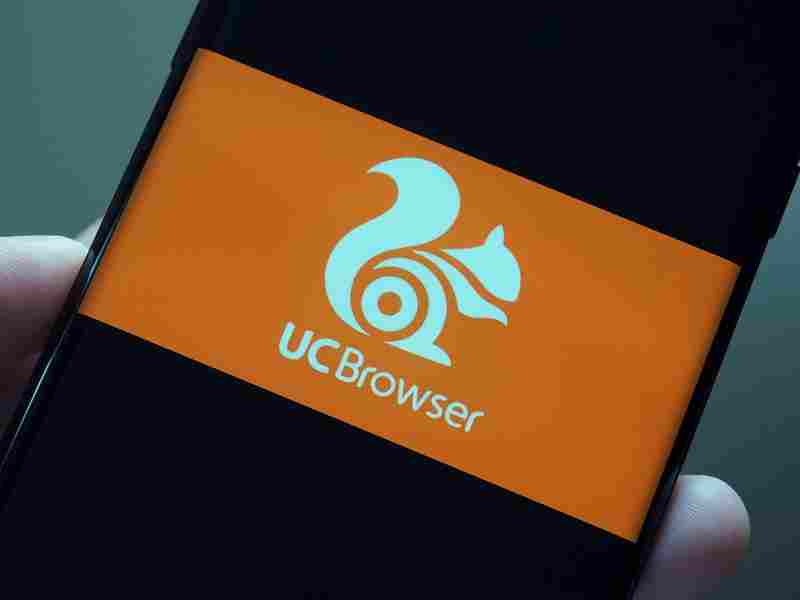 UC Browser has become the favorite mobile browser of millions of users in China, India and Southeast Asia. But no matter how convenient this browser can be, one should always make sure that they have a safe approach to the internet. And what better way to do so than with a VPN? This comprehensive VPN review gives you everything you need to know about the top VPNs for UC Browsers. Read what I had to say carefully, check each VPN's stats and features, then make a decision, don't rush into it. Oh, when you're done reading, let me know which VPN you ended up with. You do know that you can contact me in the comment section below, no?