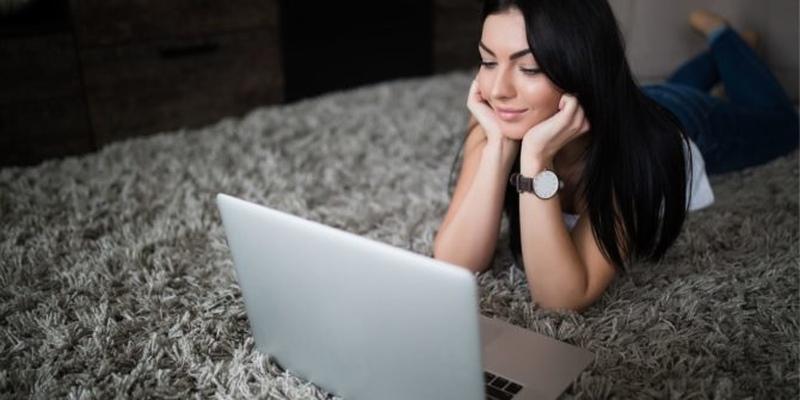 Why seek an alternative for YouTube
Best alternatives for YouTube in 2019
The verdict
Parting words
YouTube is undoubtedly the biggest video-sharing platform on the planet. It has over one billion users, which amounts to "one-third of the internet." But that doesn't come as a surprise since the service has plenty of content on offer. From clips, music videos, trailers, and documentaries; to audio music, short films, live streams, and video blogging, you can find everything you want on YouTube. However, just like every other streaming website, this service uses tracking, prompting privacy-concerned users to seek YouTube alternatives.
You see, YouTube is owned by Google, a company that makes money from collecting any information it can about you. And when you use the service, you're helping Google build an even more precise 'portfolio' about you. Therefore, some users opt for more privacy-friendly alternatives. Now, some of these platforms will also use tracking to serve you customized ads, but at least they won't have any additional info about you.
And if you're anxious about privacy invasions, you might want to ditch Google Chrome and choose a more privacy-oriented browser.
---
Content Overview
---
Why Choose an Alternative for YouTube
YouTube is the best source for videos, clips, documentaries, music, podcasts, and much more. So why on earth would you search for an alternative?
Well, Google bought YouTube for $1,65 billion in 2006, and ever since, the video service has been sharing your data with its partner. They do so for marketing purposes and to customize the ads they display for you. YouTube even suggests videos based on your search history when you use any Google platform.
Some feel a bit uncomfortable with the storage/sharing of so much information. That is why they prefer a more private solution.
And as I mentioned earlier, using YouTube only aids Google in strengthing your user profile. As a result, you might limit yourself to the specific content that the platform displays based on your input. That is why you might miss out on some quality material just because Google thinks it knows your interests.
Besides, YouTube doesn't always have what you're looking for. The service might register one billion hours of watched videos per day, but that doesn't mean it has everything. Therefore, if you're searching for less popular content like old movies or scientific projects, you might have better luck using other websites.
---
Best YouTube Alternatives in 2023
Whether you're worried about your privacy, want to broaden your horizon, or cannot find what you want, remember that there are plenty of YouTube alternatives out there. If the second most visited site doesn't scratch your itch, perhaps another video-sharing website will.
That is why I rounded up the top 12 YouTube alternatives in 2023.
Dailymotion

Dailymotion is arguably YouTube's biggest competitor, but not a lot of people are familiar with it. Such is the dominance of YouTube that even its biggest rival is still somewhat below the radar.
Nonetheless, this service still attracts around 112 million viewers a month, mostly thanks to a user-friendly interface, a similar layout as YouTube, as well as the same video categories. In fact, it's the closest thing you'll get to YouTube, which means you should feel right at home from the get-go.
Another reason behind Dailymotion's popularity is the fact that it provides high-quality content for users. However, only pro subscribers can upload videos in HD. And even then, there's a 4GB cap and a maximum resolution of 1080p. Furthermore, videos are only up to 60 minutes long.
All in all, though, Dailymotion would be an excellent YouTube alternative.
Pros
Similar layout to YouTube.
Excellent interface.
High-quality videos.
Same video categories as YouTube.
Less strict than YouTube when it comes to removing videos.
Cons
Only pro users get to benefit from HD video uploads.
1080p video resolution limit.
Video length up to 60 minutes only.
---
DTube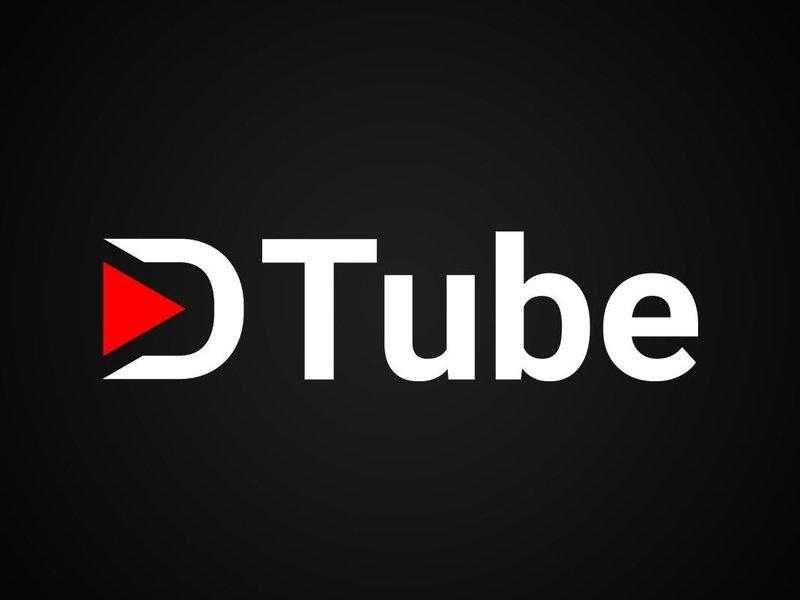 After the whole Bitcoin and cryptocurrency craze that happened a few years ago, everyone is now familiar with a little something called blockchain technology. Well, DTube is a decentralized, blockchain-based platform, which means that it doesn't use centralized servers for video uploading and streaming.
And since the service stores everything on blockchain, it's hard for cybercriminals to hack into your data or video content.
Furthermore, DTube doesn't use video recommendation algorithms like YouTube and is entirely ad-free. So for all you privacy-oriented users out there, I doubt you'll find a better platform than this one.
And did I forget to mention that DTube offers you money when you upload a video? That's right. Content creators will receive Steem cryptocurrency rewards for merely adding content to the platform.
As for the layout, it's pretty similar to YouTube's, so users won't have any trouble with the navigation.
Pros
Decentralized platform based on blockchain technology.
No advertisements.
Cryptocurrency rewards for users who upload content.
No algorithms for video suggestions.
Similar layout and interface to YouTube.
Very privacy-friendly.
Cons
Limited video library (there aren't many videos).
---
Vimeo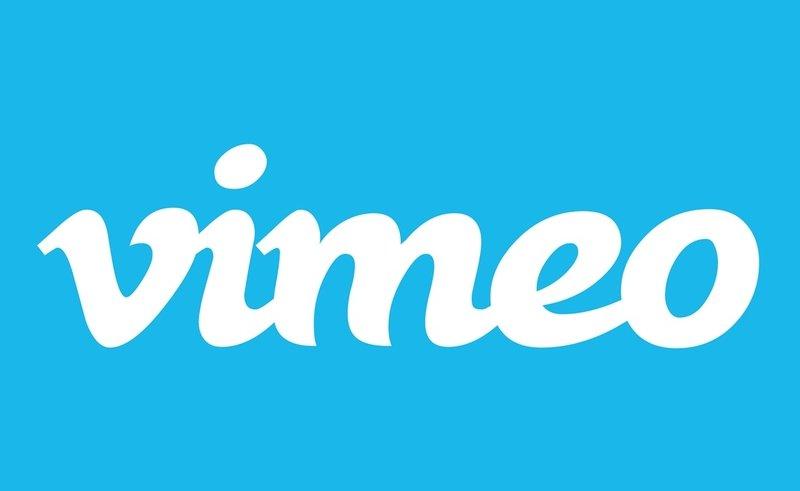 If you're a busy bee who likes to make creative videos and content, then Vimeo should be your number one YouTube alternative. Filmmakers created this platform for creative minds to share their ideas and creations. Today, ad agencies, photographers, musicians, and video makers use Vimeo to show off their work.
This service is also completely ad-free, which means more privacy and fewer distractions. It provides high-quality videos in 4K Ultra HD and has a straightforward and easy-to-use interface.
You should note, however, that there is a weekly 500MB upload limit, which you can upgrade to reach 5GB if you subscribe to the Plus Plan. There's also a Pro Plan, which gives you unlimited uploading with a 25GB limit per file.
Pros
No ads.
Attractive layout and design.
Videos in 4K Ultra HD.
A community for users to interact and share videos.
It encourages creativity.
Cons
An upload limit of 500MB per week.
Upgrades require monthly fees.
---
Vevo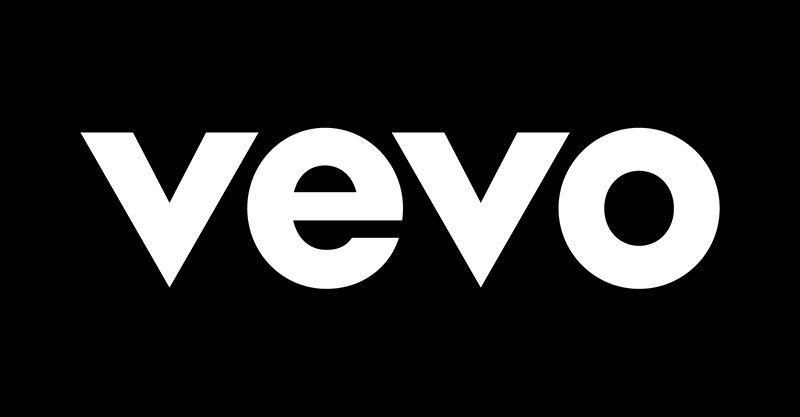 Music is: therapeutic, like a drug, a sanctuary, a universal language, life. All these words and expressions have been thrown around by music lovers to describe the majesty of song. And they are all on point.
But if you're a fan of music videos as well, then I'm sure you've heard of Vevo. This platform offers a massive supply of premium-quality music videos from Universal Music Group and Sony Music Entertainment.
Vevo used to distribute its content via YouTube and its apps. But as of May 2018, the company announced that it would remove its mobile apps from all platforms. It is now available via YouTube, as well as selected DVRs and gaming consoles.
Pros
A great YouTube alternative if you're only interested in music videos.
High-definition videos.
The library is rich in content.
Easy-on-the-eye and user-friendly website.
Cons
No diversity (only music videos).
No upload video feature.
---
Metacafe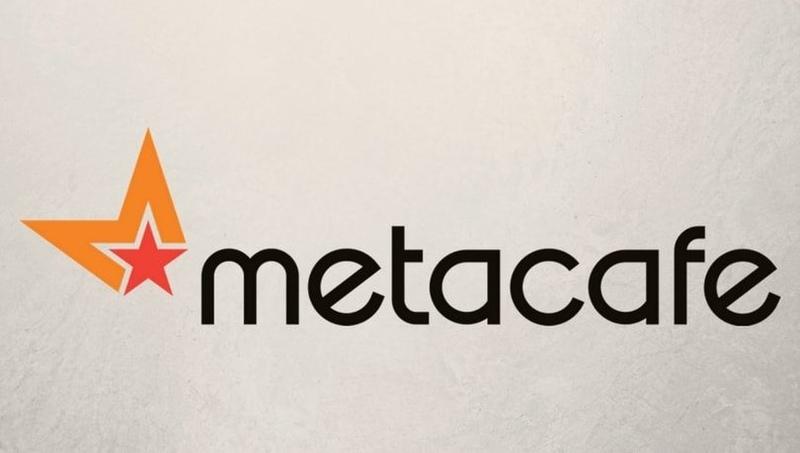 Metacafe came to life in 2003, which makes it older than YouTube itself. It offers short clips and videos (up to 90 seconds). So if you're looking for funny videos, quick product reviews, and how-to guides, you might want to check out this platform. Although the videos have relatively low quality.
Metacafe categorizes its content the same way YouTube does. You have movies, TV, sports, news, entertainment, and video games.
Pros
Excellent source for short funny videos, guides, and reviews.
No duplicate videos.
Cons
Low-quality videos.
No fully-detailed content.
---
Twitch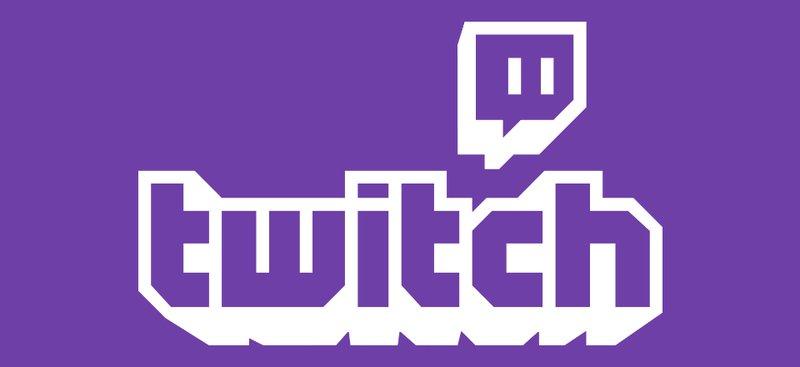 Twitch is something all hardcore gamers are familiar with. Video game buffs can broadcast their gameplay live or upload the recording. They can also provide live commentary on their live gameplay that viewers can watch at any given time.
Twitch features a community and a social network, allowing users to communicate with each other and share gaming tips. You can also subscribe to live channels, watch full-length videos, or check out short clips.
The video platform even pays top gamers to stream their gameplay and comment on their progress.
Pros
Top YouTube alternative for streaming video games.
Rich catalog of video game channels, videos, and clips.
A social network for subscribers to interact and give advice.
A payout feature for top streamers.
Cons
No video rewind.
Live streaming can be a bit slow.
---
Internet Archive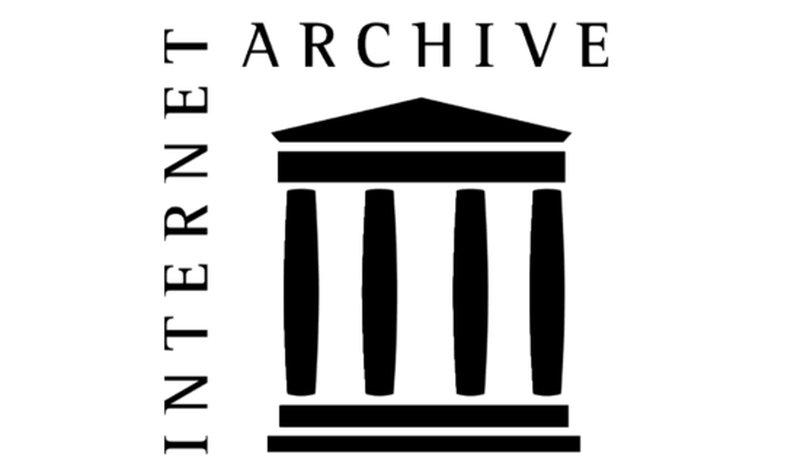 Just like its name suggests, the Internet Archive features a record of good old movies, documentaries, and series. This content is rarely available anyplace else because this service started housing and storing videos before it was cool. Therefore, its catalog may not feature the newest and latest shows.
But if you're into oldies, rare documentaries, and other hard-to-find content, then Internet Archive is your go-to destination.
Internet Archive is a non-profit library of millions of free books, movies, software, music, websites, and more.

Internet Archive website
Pros
A massive library of documentaries, films, and series that are unavailable on other platforms.
Users can also upload videos.
It also features books, music, and more.
Cons
New content is hard to find.
---
IGTV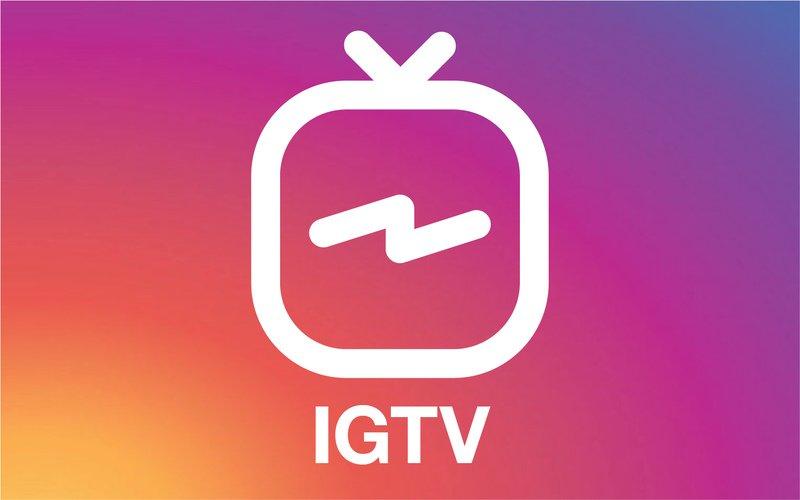 Instagram launched its own video-sharing application in June 2018. IGTV, a standalone service, was mainly designed for smartphone users as it features long-length videos in vertical mode. However, Instagram updated the service in May 2020 so that users can upload and view videos in horizontal mode as well.
You can upload a video up to 10 minutes in length and 650MB in size, while verified users have a maximum 60-minute video length and a 3.6 GB size. But long videos must be uploaded from a computer.
Users who have an Instagram account can immediately access IGTV free of charge. Once you launch the service, videos will automatically start playing. You can skip between them by swiping right or left or search for channels by tapping the search bar.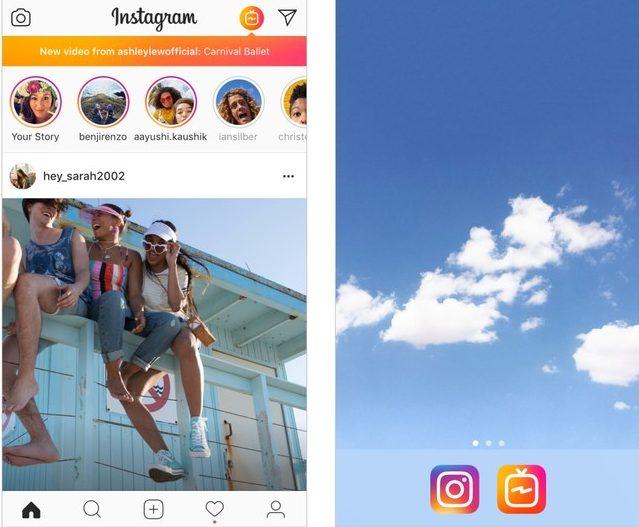 IGTV mostly features fun videos and allows you to follow your favorite channels. It is the perfect platform for content creators as it gives them a chance to reach a wider audience with long and rich videos.
Pros
Available for all Instagram users.
Designed for smartphones (great video-watching experience).
Features short clips and lengthy videos.
You can view content vertically and horizontally (landscape mode).
Cons
Uploading long videos is allowed via a computer only.
Videos must be in MP4 format only.
---
9GAG TV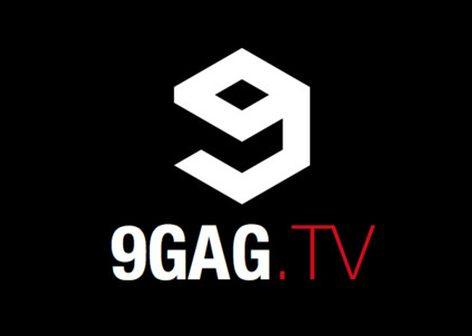 9GAG rose to prominence around 2009 as internet memes became more and more popular. The platform allowed users to create or share content in the form of images, memes, GIFs, and more. This content is usually funny and entertaining. If you have a Facebook, Instagram, or Twitter account, then I'm sure you've come across a funny 9GAG post.
And 9GAG TV did not shift too much from this direction as it provides short, funny videos and clips for those seeking entertainment. If you wish to pass the time watching cute pets behaving ridiculously or some NSFW (not safe for work – inappropriate) videos, then this is your go-to destination.
Pros
Extremely entertaining.
Great way to pass the time.
Cons
You can only upload/watch short videos and clips.
It can be quite time-consuming.
---
Veoh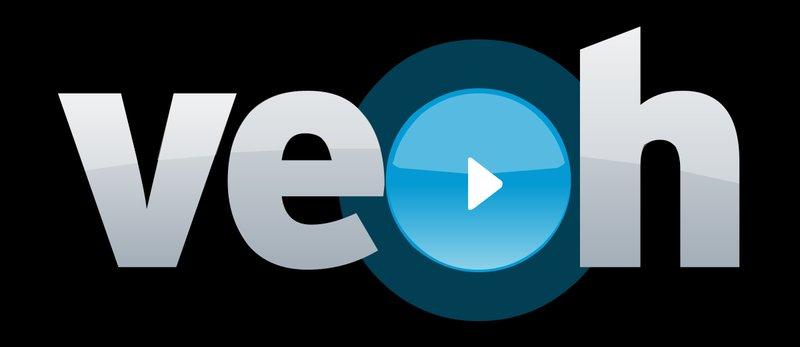 Content creators will sure like this one. Veoh is a service that offers videos without any length limitations, meaning you can watch or upload anything you'd like, from short clips to full-length movies. It is also home for popular TV shows like NCIS, CIS, and Star Trek, which makes it a streaming channel as well.
Veoh has a simple and user-friendly interface and provides millions of videos for its users. Furthermore, you can use it to chat with friends, join groups, connect with people, and subscribe to channels.
So it's basically a social media/streaming platform and one of the best YouTube alternatives.
Pros
No limit on video uploads.
Features TV shows and movies.
Social networking features.
Easy-to-use interface.
Cons
The search function isn't always efficient.
---
PeerTube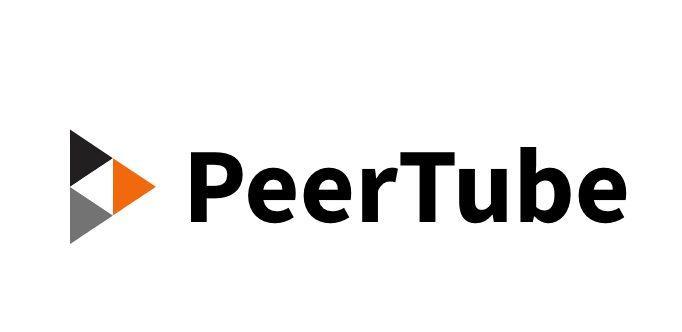 PeerTube is another decentralized video platform that offers excellent security and privacy features. It uses peer-to-peer technology to prevent lag time when you're watching videos, which means you won't encounter buffering issues. It has a simple interface and includes "trending" and "recently added" categories for easier browsing.
PeerTube doesn't feature any advertisements and doesn't ban or censor any content. Therefore, you're free to upload and post whatever you want.
But since it's still a new service, its library might be a little short in content. But with time, it should offer a vast lineup of videos to become a reliable YouTube alternative.
Pros
No ads.
Decentralized platform.
No video censorship.
Peer-to-peer technology.
Simple interface.
---
TED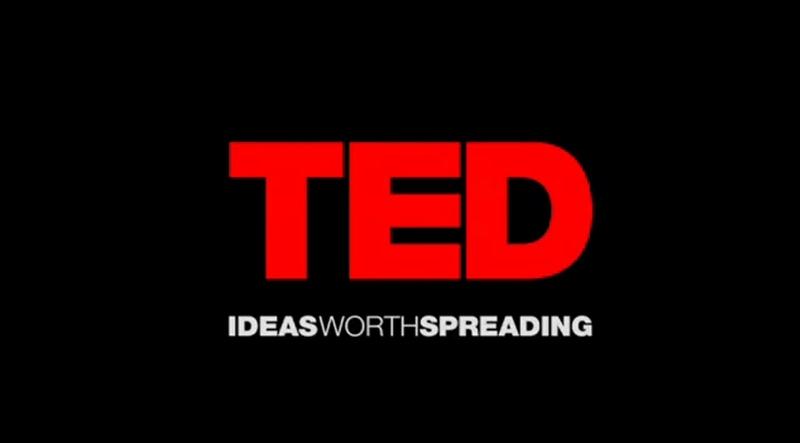 If you're looking to watch online conferences, talks, and discussions about technology, politics, and a host of other topics, you won't always find what you want on YouTube. What you need is a specialized platform like TED that records and publishes these lectures.
TED started out as a conference itself and has been held annually since 1990. Past speakers included the likes of Bill Gates, Stephen Hawking, Bill Clinton, Elon Musk, Al Gore, and Pope Francis. So as you can see, the TED conference covered a wide range of topics like the environment, politics, religion, technology, science, and more.
The TED website, however, features over 3,000 conferences, talks, lectures, and webinars for anyone who might be interested. It brings forth "ideas worth spreading" about all issues and is a great platform for learning new things.
Pros
Very educational.
Talks and conferences cover a wide range of topics.
Over 3,000 talks are available.
Cons
Limited to conferences and lectures.
---
So Which Service Is the Best YouTube Alternative?
Well, I'll let you be the judge of that. All these services can be useful tools if you're looking for an alternative for YouTube. But it all depends on what you want or expect from the platform.
If you're interested in increased privacy, you might want to go for DTube or PeerTube. For fun clips and videos, IGTV and 9GAG TV should be your number choice. And if you're in the mood for some music videos, then you won't find a better option than Vimeo.
Dailymotion is a popular all-around alternative as well. It provides almost the same variety of content as YouTube does, and has a similar layout and interface.
The bottom line is that it all goes down to one question: Why are you searching for a YouTube alternative? Once you figure that out, you'll know which service suits you best.
---
Best Alternatives for YouTube in 2023 – Parting Words
YouTube may be the undisputed king of video-sharing platforms, but that doesn't mean it is a perfect service. It might offer a library filled with content from all categories, but it doesn't mean you'll always find what you're looking for. And besides, there's the whole privacy invasion and data-tracking issue. That alone might put a lot of users off and force them to seek safer alternatives.
Therefore, it's always better to have a plan B. Well, in this guide, you'll have much more than that. These 12 platforms are the best and most popular alternatives for YouTube in 2023. So if you want something different, check them out.
Which Youtube alternative was your favorite? You can tell us all about it in the comment section below.