How To Guides
How to Easily Change Your Google Play Region to Any Country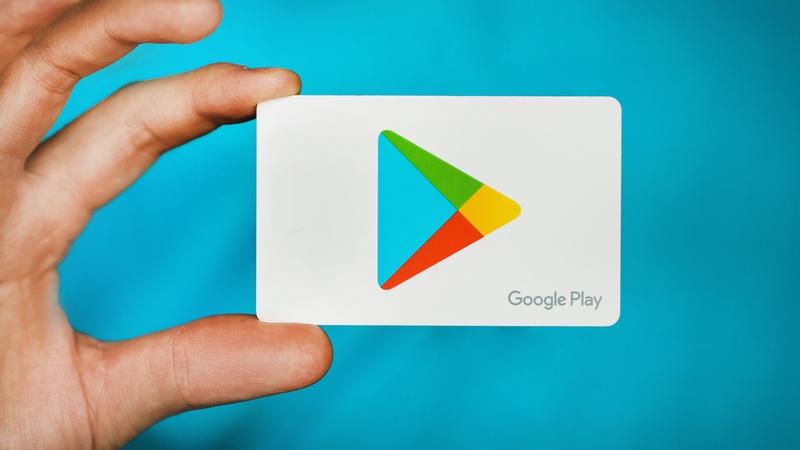 Google Play for Each Region
Why Switch to Another Google Play Country
VPN explained
Three ways to switch Google Play region with a VPN
What to look for in a VPN
Best VPNs for Google Play
Google Play vs. App Store
Google Play, formerly known as Android Market, was released in 2008. It started out as a platform for app distribution, but then it branched out to cover music, movies, books, and TV programs. This helped it overtake Apple's App Store in terms of application amount.
Furthermore, Google Play enjoyed the lion's share of app downloads, based on data from analytics firm App Annie. The report showed that in 2017, "Google Play had a 70 percent share of worldwide downloads."
Today, Google Play is home to over 2.7 million apps, according to figures from Statista. And the best part is that you can download the majority of these applications for free. But are they available everywhere?
You may not know this, but each country or region has its own Play Store. In other words, the apps on display will differ depending on where you live. Some streaming apps like Hulu, for example, are only available on US Google Play. Therefore, if you wish to download an application that isn't featured in your app store, you'll need a VPN.
---
Content Overview
---
Why Are There Different Google Play Stores?
As I already stated, each country has a different Google Play Store and content. That's partly due to copyright issues and licensing agreements. Since Hulu is geo-blocked outside the US, downloading its app from abroad would be futile. You'll only receive a location error message, and you won't be able to stream anything while overseas.
Therefore, Google decided it would be simpler to dedicate unique app stores for each region.
Google Play can determine your location using your device's IP address and display apps that are available in your country. As a result, if you search for applications that are geo-restricted using your phone, you won't find anything.
But if you do so from your web browser, you'll receive the following error message:
"This app is incompatible with your device."
Here's what happened when I tried to download BBC iPlayer using my PC.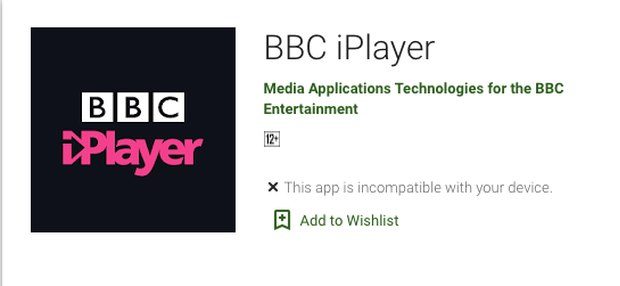 Therefore, if you want to circumvent geo-restrictions, you have to change your Google Play region. And the only way to do that is with a virtual private network, also known as a VPN.
---
Switching Google Play Regions – The Gains
Google Play allows you to change your region. The only catch is that you have to be inside your target destination, i.e., the country you want. All you have to do is:
Open the app.
Tap on the three lines that are on the left of the search bar.
Click "Account," then select "Country and profiles."
Change to the country that you're in (you'll find an option that enables you to switch to the nation you're browsing from).
Next, you need to confirm a payment method (credit or debit cards, PayPal).
Now hit "Continue" when the warning prompt appears.
Traveling to your preferred country every time you want to download a restricted app is definitely not the best option. Furthermore, Google Play only allows you to switch locations once a year.
This is a terrible option for those who always have to travel due to work or other important matters.
However, with a VPN, you can avoid all that mumbo jumbo and change your Google Play country anytime and anywhere. You can also save a bit of money while you're at it because prices may differ depending on each country.
---
What Is a VPN?
To better understand how to change the country or region of your Google Play account, you must learn how a VPN works.
Luckily for you, VPNs are the best at spoofing your location. In fact, they're known for it. They allow you to connect to their servers, which are spread across dozens of countries all over the globe. Then, they redirect your internet connection through a secure and encrypted tunnel.
Moreover, they will hide your IP address and replace it with another one. And your new IP will show that you're in the same region as the VPN server that you selected. In simpler words, if you connect to a server from the US, you'll get an American IP address.
As a result, Google Play and the entire internet, for that matter, will think that you are residing in the USA. This allows you to change your country location to the United States and access US-only apps like Hulu or YouTube TV.
So say goodbye to those pesky error messages because with a VPN, you'll never have to see them again.
How to Get a VPN on Your Device
Virtual private networks have apps for every primary operating system out there. That includes Windows, Linux, iOS, macOS, Android, and even Amazon Fire devices. And you can download their apps from Google Play or Apple's App Store.
Head over to a VPN service and create an account.
Note: Always select paid providers that offer premium features.
Download and install the VPN app from your device's app store. You could also do it directly from your provider's website.
Launch the VPN and sign in to your account.
Connect to a server from your target destination. If you want the American version of Google Play, connect to a US server.
You now appear to be in the country of your choice.
---
How to Change Your Google Play Country/Region With a VPN
As I mentioned above, Google Play allows you to change your account region. Unfortunately, you'll need to travel to your desired destination physically, and you'll have to wait another year before you could switch to another country.
Luckily, a tool called VPN can save from all this trouble and unlock any Play Store you want.
First Method
Now, keep in mind that there are several ways to switch the location of your Google Play account. The first one is similar to the one that the app store provides, except this time, you have to connect to a VPN first. But please note that you'll also won't be able to change countries for 365 days.
Connect to a premium VPN provider like ExpressVPN.
Open Google Play.
Click on "Menu" on the left of the search bar.

Next, hit "Account."

Followed by "Countries and profiles."

Now change to another country. If you moved to a different location, you should see an option that allows you to switch to your new address.

Next, you have to choose a payment method.
Once complete, click "Continue."
---
Second Method
If the first procedure isn't your cup of tea and you don't want to be restricted to just one switch per year, then you better follow these steps. They involve removing your Google account, connecting to a VPN, then logging back in. That's because Google stores information like geographic location.
Go to "Settings" on your Android device.

Tap "Accounts," followed by "Google"

Now, press the dropdown bar at the top right, then click "Remove account."

Your phone will tell you that this will result in deleting your messages, contacts, and other data. If you wish to proceed, press "remove account" once again, then enter your passcode to confirm the action.
Now, open your VPN app and connect to a server from your preferred country.
Once the connection is established, head over to Google Play and sign in to your account.
Follow the instructions and click 'Next' until you reach the payment process. You can select the method or skip it by hitting "No thanks," followed by "Continue."

Congratulations! You are now using a different Google Play.
You'll know that you successfully changed your Play Store country when you see the app prices displayed in foreign currency.
---
Third Method
The third and final process is the easiest and fastest of them all. But the problem is that it doesn't always work. Here's what you have to do:
Open your VPN application and connect to a VPN server from your target location.
Then, go to 'Settings' -> 'Applications' (or Apps).
Click 'Application Manager' or 'Default Applications' and scroll down to the Google Play app.
Hit 'Force Stop' -> Clear Data -> Clear Cache.
Now, head over to Google Play Store.
The currency should change to match your VPN server's country.
Find the method that best suits you to change your Play Store region to any version you'd like. I recommend you use the second way because it's the most efficient and guarantees unlimited country switching.
---
Are All VPNs the Same?
Internet users who are new to the VPN world might be lured into free providers, and I can totally relate. I did the same when I first started using virtual private networks. Little did I know these services would be selling my data to advertisement companies.
You see, free VPNs must pay a lot of money to maintain their servers. That is why they record your online activity and sell it to third parties who then bombard you with customized ads. VPNs are supposed to protect your privacy, not invade it.
Furthermore, the overall performance of these free services is usually poor, which makes the experience unpleasant. The servers are overrun with users most of the time, and the connection speeds are quite slow.
Therefore, I suggest you do your homework properly before you sign up to any VPN.
Which VPN Should I Consider?
There are several ways to rate a VPN service, but the best providers must never compromise on security, privacy, anonymity, and speed. So before you subscribe, make sure your VPN offers:
AES 256-bit encryption: Remember the name of this protocol because it is the most robust in the VPN industry. It provides military-grade security and privacy and is impossible to crack.
No-logging policy: Always read the privacy policy of your provider. If it doesn't mention that your VPN will never record or share your internet activity, then you must immediately disregard it.
Fast speed rates: Strong encryptions usually reduce your internet speed. However, top brands like ExpressVPN offer high levels of speeds so that you won't even notice the slight drop.
Vast server network: To bypass regional restrictions, VPNs must have servers in key locations throughout the globe.
---
Top Four VPNs to Change Google Play Country/Region
Choosing the right provider might seem a daunting task for VPN newbies. Besides, research takes up a lot of time, and I'm guessing you don't have that luxury. You want to change your Google Play country ASAP.
Therefore, I tested out several top VPN providers and selected the best four brands.
ExpressVPN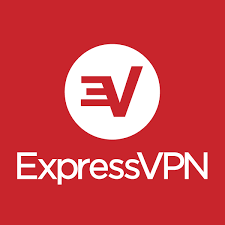 If I had to describe ExpressVPN, I would use the lyrics of Frank Sinatra's "New York, New York." This provider is 'king of the hill' and 'top of the heap.' It registered the highest scores on my tests and its top-of-the-line features never cease to amaze me.
ExpressVPN operates more than 3,000 servers across 94 countries, one of the biggest networks in the industry. No other service can match the number of regions it covers. This means that you can switch to almost any country on your Google Play account.
And when it comes to speed, the company offers some of the best rates in the business, and across all servers. It means that whether you connect to a distant or close server, you'll enjoy high levels of download/upload speed. This makes it an ideal choice for streaming shows, movies, and games.
And speaking of streaming, ExpressVPN works with the most popular services, including the ones that ban VPN IP addresses. I'm talking about Netflix, Hulu, BBC iPlayer, HBO Now, and much more. It also allows torrenting and all P2P file-sharing activities.
As for security and privacy, this provider uses the military-grade AES 256-bit encryption, the same protocol that the US government uses. Hackers, ISPs, and law authorities will have a hard time trying to crack your data or online activity.
ExpressVPN also applies a stringent no-logs policy, which means it never keeps or shares data about your identity, browsing history, or internet connection.
Pros
Strong encryption.
Fast speeds.
Zero-logs kept or shared.
It works with streaming services like Netflix.
Vast server network.
Support for P2P activity and torrenting.
Smart DNS service: MediaStreamer.
Five simultaneous device connections.
24/7 customer service support (with live chat feature).
Compatible with Mac, Windows, Android, iOS, and Linux.
30-day money-back guarantee.
Cons
Pricey monthly subscription fees ($12.95).
---
BulletVPN
The youngest member on my list, but one that offers a substantial amount of top features. BulletVPN is quickly building quite a reputation in the VPN world as if offers the most robust encryption, in addition to a zero-logs policy.
But its most impressive score was in the speed domain, registering some swift speed connections across every server it operates. As a result, it is one of the best options to consider for streaming, especially since it can unblock all Netflix libraries.
BulletVPN has a smaller server network than most VPNs, offering 115+ servers in 51 countries. However, they are strategically placed to give you access to the most popular services.
The provider also supports five VPN protocols: PPTP, L2TP, OpenVPN, IKEv1, and IKEv2. This makes it operational for almost any device or operating system.
Pros
AES-256 encryption.
No-logs policy.
Kill switch + BulletShield.
Fast speeds.
Unblocks streaming platforms.
Allows torrenting and P2P.
Free Smart DNS.
30-day refund policy.
Six simultaneous device connections.
round-the-clock customer support.
---
NordVPN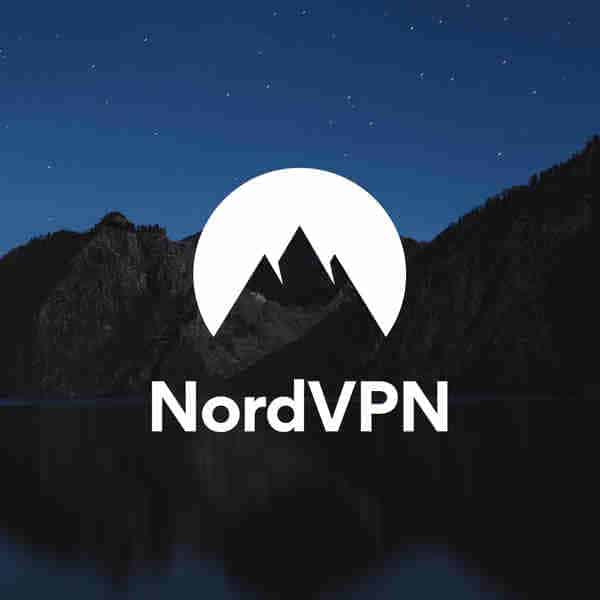 Advanced VPN users are all familiar with NordVPN, a well-known provider that offers a fantastic set of features. The test results it scored were more than impressive, mainly thanks to premium security and privacy settings.
The Panama-based company uses the same encryption as ExpressVPN, but what sets it apart is the double VPN. This feature ensures no one can track your online activity by encrypting your data TWICE. The service also doesn't keep logs of what you're doing online.
Moreover, it has a massive network of 5,000+ servers spread across 62 countries worldwide. And it can give you access to any Netflix library, perfect for streaming movies and series.
Pros
AES 256-bit encryption.
Double VPN feature.
Located outside 'Five Eyes' jurisdiction.
Over 5,000 servers in 60+ countries.
Zero-logging policy.
Six device connections at the same time.
Award-winning customer service.
Allows torrenting.
Compatible with the majority of operating systems.
30-day refund policy.
SmartPlay (Smart DNS proxy).
Cons
I experienced slow speeds on some servers.
---
Google Play vs. Apple's App Store
Despite dominating the market in terms of number of available apps, Google Play is still lagging behind the App Store when it comes to generating money. That's because Apple offers better conditions for developers, mainly due to the fact that most of the apps on the App Store are paid.
Meanwhile, the majority of the apps on Google Play are free. This means that both the company and developers have to count on in-app purchases to generate profit.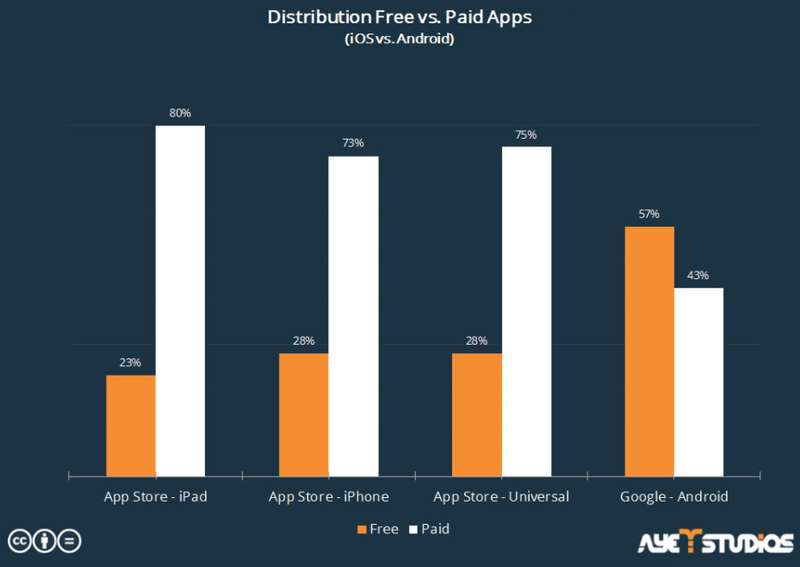 As a result, iOS users tend to buy more apps, while Android users prefer to download them for no charge.
Apple announced last year that its developers had earned a whopping $86 billion since the App Store first launched in 2008. $26.5 billion of that sum came in 2017 alone, which amounts to 31% of the total payouts. And what's even more staggering is that consumers spent $890 million during Christmas week 2017.
"During the week starting on Christmas Eve, a record number of customers made purchases or downloaded apps from the App Store, spending over $890 million in that seven-day period."

Apple
---
Play Store Receives Design Makeover
Google introduced a significant redesign to its Play Store back in August. The new look is cleaner, brighter, and sharper, with smoother navigation as well. Google Play relocated the main navigation tabs to the bottom of the screen and restricted them to Games, Apps, Movies, and Books.
As you can see, the 'Music' tab has been removed, probably because the company plans to replace 'Google Play Music' with 'YouTube Music.' Google also shut down 'Artist Hub' on April 30.
Users can browse through different sections within the Games and Apps sections. They include a customized part called "For You," as well as high-rated apps labeled "Top Charts."
Even the selected app page received a new design. When users tap on an app they are interested in; they'll notice a bigger 'Install' button. Furthermore, information like ratings, downloads, size, and such are at the top of the page. Also, the 'About this app' section now features richer content.
---
How to Change Google Play Region – Parting Words
Changing your Google Play country/region can bring you so many benefits. That includes access to geo-restricted apps and better prices. Moreover, if you're a constant traveler, you're left with no choice but to switch to a different country.
Unfortunately, Google Play only allows you to change your account's location once a year. Furthermore, you have to be inside the country to complete the procedure.
Thankfully, with a VPN, you can avoid all these inconveniences. This tool allows you to change your geographic location and access any Play Store region in the world. All you have to do is follow the above steps, and you'll be able to download your favorite apps in no time.
When did you last change your Google Play country? Which VPN did you use? Share it with us in the comment section below.