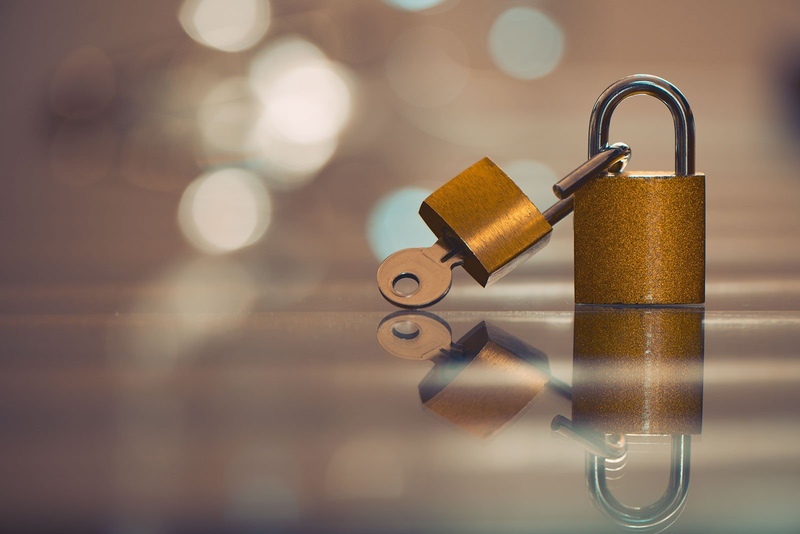 VPN explanation and installation process
VPN global market
Double VPN explanation and benefits
Who needs double VPn the most
Nearly 4.54 billion people are active Internet users, which makes up almost 60% of the global population. The World Wide Web has become an integral part of our daily lives, whether in business, finance, communication, or education. So a day without the Internet would result in a lot of damages, including losses worth billions of dollars.
But although the Web is indispensable, it does come with a share of threats. Cybercriminals are wasting no time in creating and developing malware to steal your money, data, and files. Therefore, a lot of efforts are put forth to combat online attacks and maintain user privacy and security. One of those methods is the virtual private network, better known as VPN.
This tool prevents third parties from monitoring what you do online and hides your actual location. It is the best way to stay anonymous while browsing the Internet. But if a VPN can guarantee user privacy, what about the double VPN? Does it offer any extra protection? And who can benefit from it the most?
---
Table of Content
---
What Is a VPN?
If you're unfamiliar with the term, a virtual private network is a cybersecurity tool that maintains your online privacy. It redirects your traffic through one of its private servers, then changes your IP address. Moreover, it encrypts all the data that your device sends or receives over the Internet.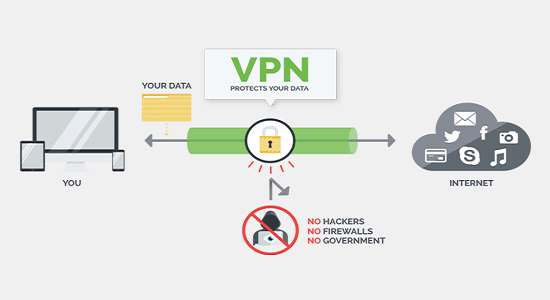 You see, during regular browsing sessions, your traffic travels through your Internet service provider's servers. That means your ISP can monitor everything you do online and share such information with the authorities, for example. Even hackers may be able to steal such data attacking your ISP's servers, which aren't always secure.
Furthermore, IP addresses are like identification and location tags. They help the Web determine your digital ID and geographic location, and you can't access the Internet without one.
But when you use a VPN, you don't have to worry about any of that. VPNs use their private servers to redirect your traffic. They also encrypt it so that ISPs, government agencies, and hackers can't see what you're doing. Then, they give you another IP address to trick websites into thinking you're someplace else. And all you have to do is select a server location and click connect.
VPN Installation – Five Easy Steps
There are plenty of VPN providers in the industry nowadays. And just like with every other product, some brands are better than the others. Therefore, instead of getting the first VPN you come across, make sure the service offers fast speeds, military-grade encryption, a no-logs policy, and a kill switch.
Then, follow the below steps, and you'll be surfing the Internet anonymously in no time:
Select a paid, premium VPN provider, and subscribe to it. My top pick is ExpressVPN, but BulletVPN, Unlocator VPN, and NordVPN are excellent alternatives.
Download and install the VPN app or client directly from the provider's website, Google Play, App Store. Top VPNs have apps and desktop clients that are compatible with the majority of operating systems.
Open the app and sign in to your account.
Choose any server from the list of locations and click connect.
It will take a couple of seconds for your VPN connection to be established. Once it does, you'll be able to browse the Internet safely and anonymously.
Global VPN Usage
According to Statista, there are 4.54 billion Internet users, which comprise 59% of the global population. Social media platforms have massively contributed to Internet growth, as well as the surge in mobile data penetration. The numbers show that there are 3.8 billion active social media users, with 3.75 billion accessing the likes of Facebook and Instagram via smartphone.
The global digital population as of January 2020 (in billions)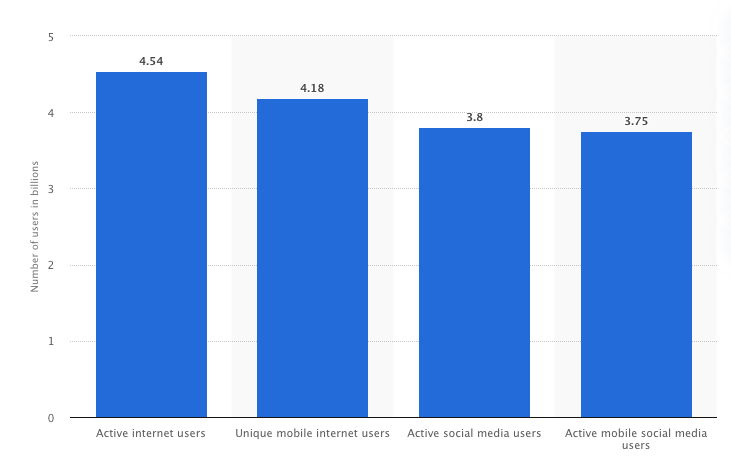 Statista also reveals that the number of VPN users is on the rise. During the first quarter of 2018, nearly 26% of global Internet users used a VPN or proxy server to go online. 30% of those people were from the Asia Pacific region, 23% resided in Latin America, and 20% inhabited the Middle East and Africa.
VPN users in the past month as of 1st quarter 2018, by region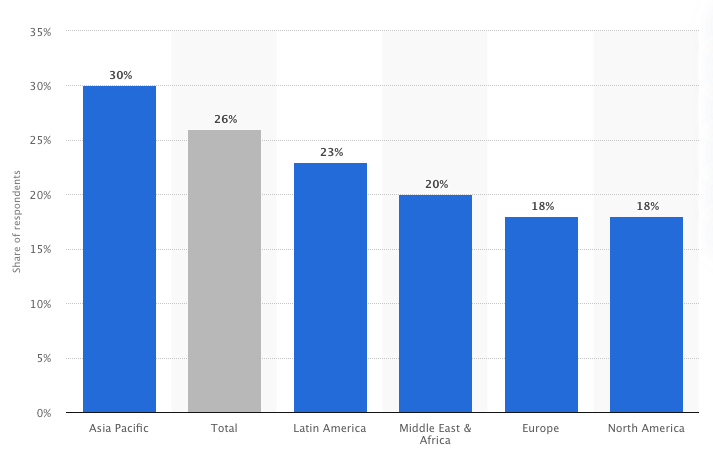 Furthermore, the online statistics portal predicts that the VPN market will witness sustainable growth to reach over $35 billion by 2022.
VPN market size worldwide from 2016 to 2022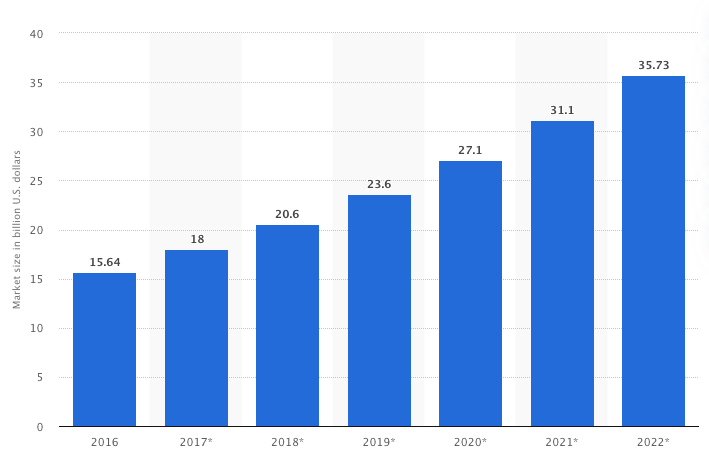 ---
What Is Double VPN?
Now that you know about VPNs and how they work, the term double VPN shouldn't sound that complicated anymore. It offers the same benefits as regular VPN connections, but twice. That means your traffic will travel through two servers instead of just one.
When you connect to a VPN, your connection goes through a VPN server of your choice. The latter encrypts all the data that comes and goes to/from your device and changes your IP address. Then, you reach your web destination.
But here's how the full scheme lays out with double VPN (sometimes multihop VPN).
You connect to a VPN server.
Your traffic travels through the server you selected, which encrypts all the data and changes your IP address.
The encrypted traffic goes through another server, where it gets encrypted one more time. You'll also get another IP address.
You reach your web destination with extra security and privacy.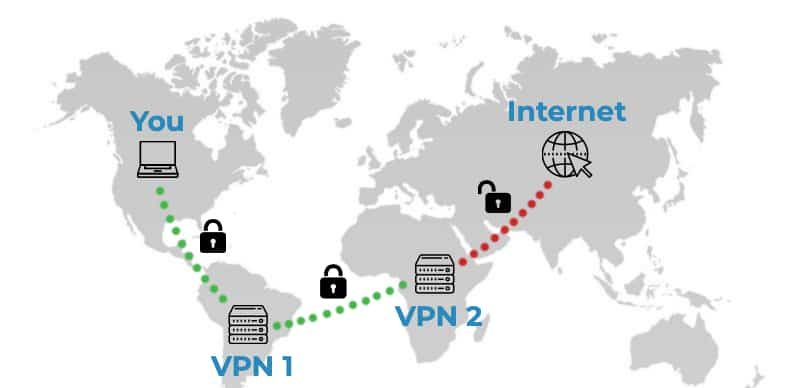 Double VPN Benefits
There's no harm in taking every precautionary measure possible to safeguard your online privacy. After all, why should you put your sensitive data at risk with the rising threat of cybercrime? Accenture and the Ponemon Institute revealed that cyber threats are increasing and costing companies a fortune.
The number of security breaches jumped by 11% between 2018 and 2019. And these attacks are always evolving, meaning they can affect any target, even with cybersecurity software installed. Therefore, an extra layer of security and privacy will do you no harm. So take a look at all the benefits you'll enjoy when you use double VPN:
Double Encryption
Top VPNs protect your data using the Advanced Encryption Standard with 256-bit keys. That's what you get during regular VPN connections. To break AES-256, you would need all the supercomputers in the world to work on decryption at the same time for billions of years, which is impossible.
With double VPN, you'll get that same encryption two-folds, which makes it twice as hard to decipher.
IP Address Protection
Once you connect to a VPN, the server will conceal your actual IP address then change it to match its location. So if you connect to a US server, you get an American IP address. Double VPN reroutes your traffic through two servers instead of just one. Therefore, the second server will have no idea about your real IP address because the first one changed it.
Furthermore, before your traffic reaches its web destination, the second server will give you another IP address. This guarantees that no one can track your actual location.
Total Privacy
When you use the double VPN feature, no one will be able to monitor your online activities, not even your ISP. Moreover, you don't have to worry about the authorities when they request user data from Internet providers or even VPN companies. All they'll see is that you were using a VPN, not your browsing history, web destination, or IP address.
When You Shouldn't Use Double VPN
Although the double VPN feature is an excellent method to safeguard your online privacy, sometimes, it is not helpful at all.
You see, when you connect to a VPN, your Internet speed decreases a little due to the encryption your provider uses. Top VPNs make sure that the speed drop remains minimal so that you can continue surfing the web without any significant problems.
But with double VPN, your connection speed might plunge a bit further than that. Your traffic goes through two servers and gets double the encryption, so things will take a bit longer. Therefore, if you're using a VPN for streaming or torrenting, it's better that you avoid the double VPN. You'll most definitely encounter buffering issues, and files will take forever to download.
Moreover, there is no need for double VPN for everyday web browsing. If you wish to visit news websites, read sports articles, or research something online, a standard VPN connection will suffice.
---
Who Needs Double VPN Protection?
Premium VPN providers offer privacy and security features of the highest levels. Military-grade encryption, no-logs policies, a kill switch, and DNS leak protection are enough to prevent third parties from tracking you. As a result, a lot of VPN users don't need a double VPN.
But people with certain job occupations or places of residency can really use this extra layer of privacy to protect themselves.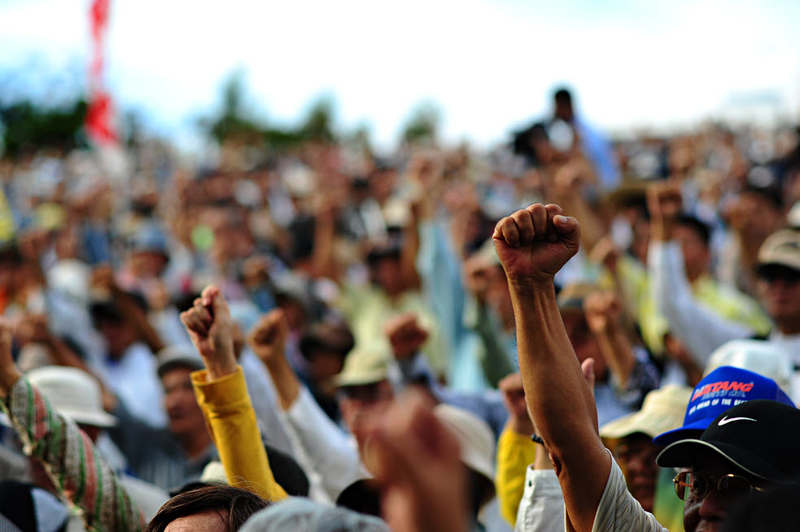 Journalists
The freedom of the press is a sacred right that allows the media to do its job without any influence or confinement. But sometimes, even the most advanced and liberal communities try to silence the press. For example, journalists who investigate top-secret cases and try to uncover the truth can face grave dangers.
A double VPN will protect the journalist's identity, sources, and information in cases that involve government corruption, crime, scandal, or any other major wrongdoings.
Activists
There's nothing nobler than defending a righteous cause like freedom of speech or civil rights. But in countries with totalitarian regimes, that could come at a hefty price, like long-term prison sentences. These governments will punish protesters, activists, bloggers, and anyone else who criticizes state officials.
Therefore, online activists who write or post anything against the state can protect themselves with a double VPN. Government agencies won't be able to identify them or track them down.
Whistleblowers
Whistleblowers are people who expose secret information about an organization's illegal activities. Edward Snowden, for example, leaked classified information about the National Security Agency (NSA) in 2013. He revealed some shocking news about how the NSA, with the help of telecom companies and European governments, are spying on their citizens.
As a result, the US government charged him with espionage and theft of property, then revoked his passport. Russia granted him the right of asylum.
So as you can see, whistleblowers face a lot of risks and intimidations, which is why they must use a double VPN for extra safety.
---
Which VPN Providers Offer Double VPN?
There are several premium VPN services out there, but only a handful of them offer double VPN functionality. And since this is such a secure and somewhat unique feature, these providers advertise the double VPN left, right, and center.
Between all the VPNs that have double VPN, my favorites are NordVPN and SurfShark. ProtonVPN also offers something similar to double VPN called "Secure Core," which passes user traffic through multiple servers. But if you want the best all-round performers that come with double VPN, then you won't find any better than NordVPN and SurfShark.
NordVPN, in particular, has excellent privacy and security features. They include AES with 256-bit encryption, a zero-logs policy, and a kill switch with DNS leak protection. There's even a tool called CyberSec, which blocks malicious websites and annoying ads. Furthermore, NordVPN has special Onion over VPN servers. They send your traffic through secure servers, as well as the anonymity-friendly Tor Network.
NordVPN's Double VPN is available for Android, macOS (OpenVPN version), and Windows apps.
The company operates more than 5,000 servers in 59 countries, allowing you to switch to numerous IP addresses. NordVPN also supports P2P file-sharing and works with all the major streaming platforms. Moreover, it allows up to six simultaneous device connections and offers a 30-day refund policy.
---
Double VPN – The Lowdown
The double VPN functionality is an excellent way to protect your online privacy. You'll get twice the encryption and traffic rerouting, not to mention extra IP address concealment. Journalists, activists, whistleblowers, and any security-concerned user can benefit from this feature.
However, for regular browsing sessions, I recommend you stick to standard VPN connections, especially for streaming and torrenting. That's because the double VPN affects Internet speeds. For the best VPNs that offer this feature, I suggest you go for NordVPN or SurfShark.
Do you think double VPN is a handy tool? Or is one VPN server connection enough? Let us known in the comment section below.