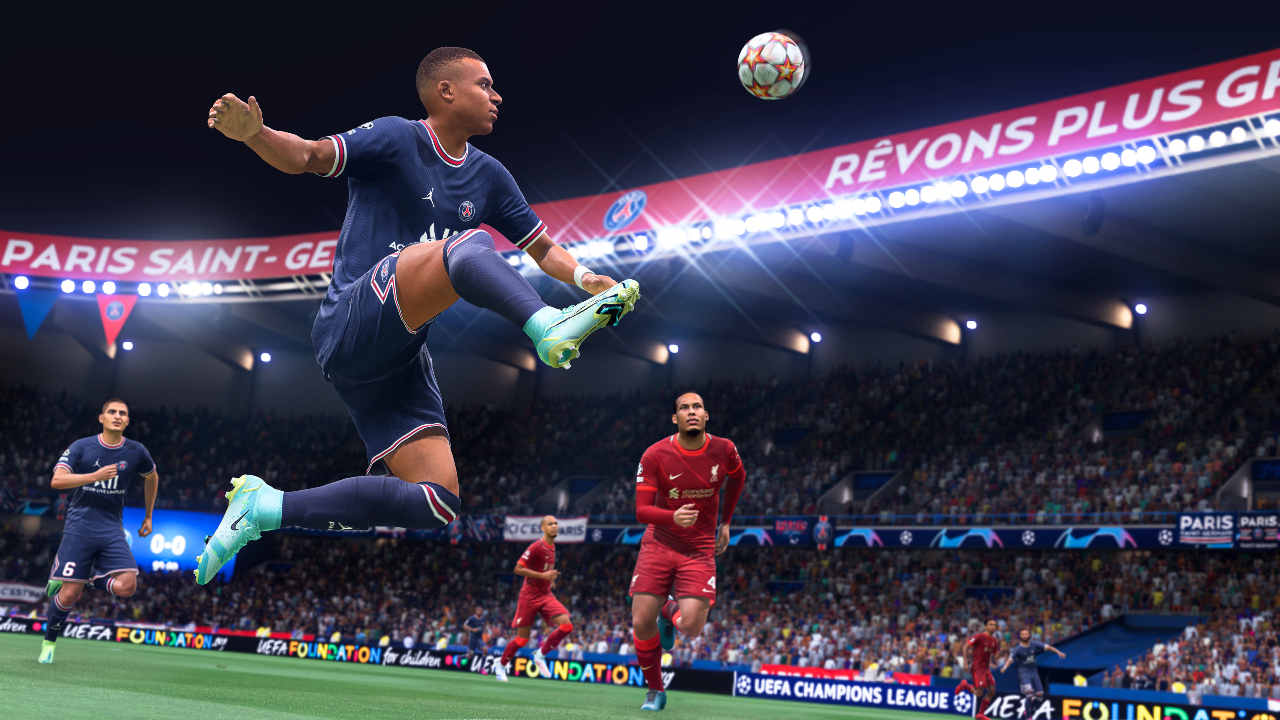 EA's FIFA is one of the most popular games in the world, literally. The game provides many options to use such as multi-player mode where people can compete in real-time, and trade in-game items.
Aside from being fun, a lot of users invest significant amounts of money in the game and use it as a source of income, which brings us to this: Around 50 high-profile accounts were involved in numerous phishing attacks.
Electronic Arts (EA) disclosed the breach and a lot of celebrities, activists, and gamers are concerned. So, what is the breach all about and what impact did it have? Find out below.
FIFA 22 Breach – Hackers Scored Big
Hacking attacks targeting high-profile individuals have become very common lately. Not long ago, Twitter fell victim to a similar kind of attack, where top users started getting phishing emails that include false promises.
Now, EA disclosed a breach and responded to numerous reports about hacked player accounts. The company confirmed the problem and stated that threat actors are using phishing techniques.
EA stated that it's going to restore all the accounts to their rightful owners. In addition, the company is now determined to avoid the issue from happening again. It's going to take the following measures:
All EA Advisors and individuals who assist with service of EA Accounts are receiving individualized re-training and additional team training, with a specific emphasis on account security practices and the phishing techniques used in this particular instance.
We are implementing additional steps to the account ownership verification process, such as mandatory managerial approval for all email change requests.
Our customer experience software will be updated to better identify suspicious activity, flag at-risk accounts, and further limit the potential for human error in the account update process.
EA knows that such precautions can affect a user's experience. However, the company does state that it has to take such steps to ensure the security of the players' accounts.
Finally, EA apologized for the inconvenience and frustration that this situation has caused. They had no additional information to add, especially about the way the attackers used to target their victims.
Stars and Professionals React!
When we say high-profile, we're referring to real footballers, professional streamers, and in-game currency traders.
Football player Valentin Rosier tweeted the following:
"@EA_FIFA_France @EAFrance @EASPORTSFIFA Je viens de me connecter à mon compte et je viens de voir que j'ai été hack. Donc ce qui veux dire que je n'ai plus rien et je n'ai plus accès à mon compte fifa. Un compte ou j'avais 60 million de crédit, un compte ou j'ai mis de l'argent."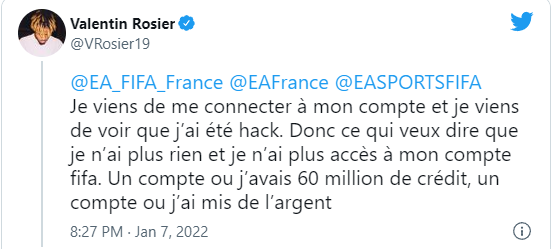 Gamer FUT Donkey also stated the following:
"Just got hacked boys, finally people can stop blaming me for the hacks xD I plan to take legal action, they gave my account to a random person via the live chat, a clear breach of data protection laws Was a fun ride, see u guys in 23 I guess."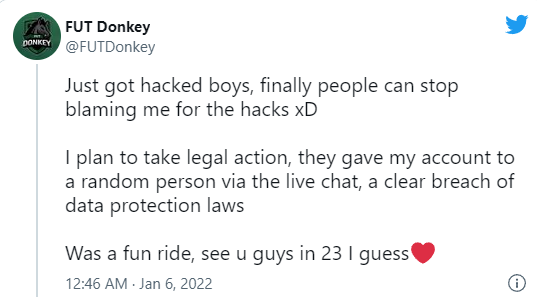 Such attacks are not new, especially in the gaming industry. Many hackers target high-profile accounts with phishing attacks, malware, and even ransomware.
They have a lot to benefit from, and the victims have a lot to lose. Not to mention the rise in DDoS attacks. Whether you have a high-profile account or not, threat actors might target you. Stay alert.
FIFA 22 Breach: Hackers 2, EA 0
This breach was a very big hit for EA Games as FIFA is one of the most popular games they offer. Unfortunately, this wasn't EA's only hit as it suffered the same fate back in June. The company apologized for the trouble its users suffered, and investigations are still in progress.
Phishing attacks are growing in numbers, and last year saw a lot of them. We can say one thing: They're not going to stop! All you have to do is take the proper precautions and always be on the lookout when you receive anything that might seem shady.