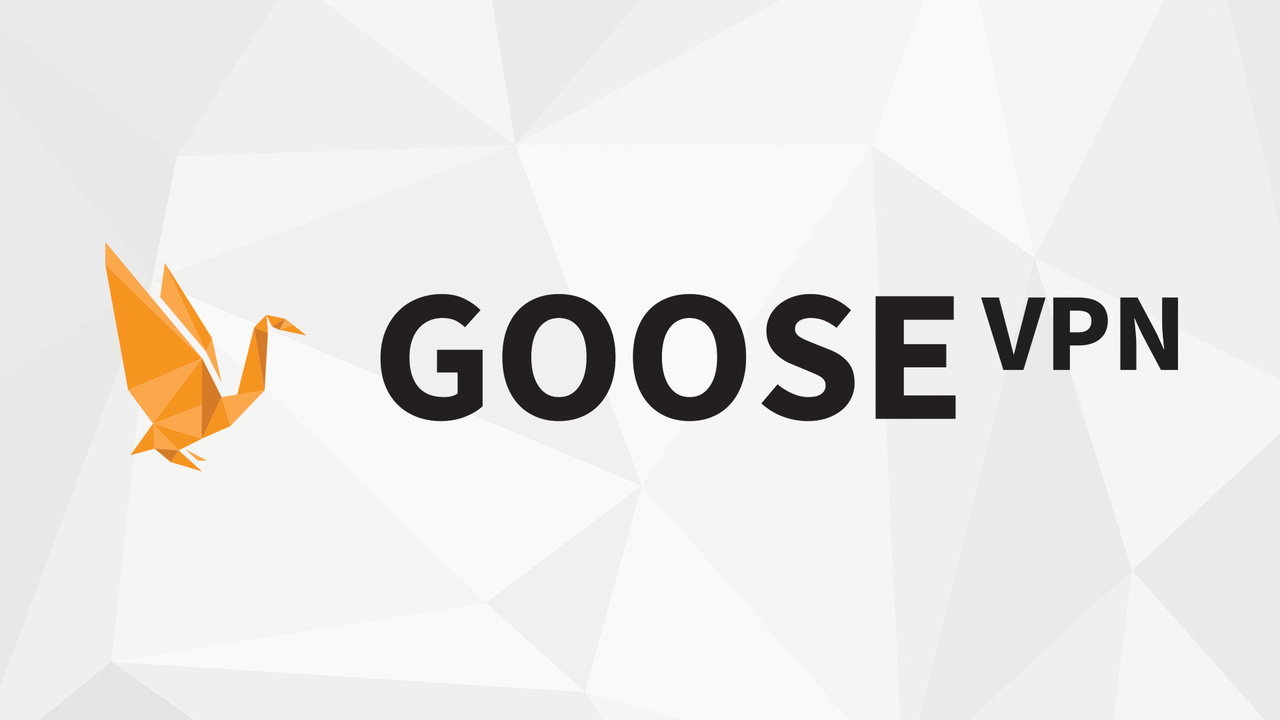 "An accessible VPN provider who really listens to its customers."
That's GOOSE VPN's motto. The company places a lot of emphasis on the fact that it prioritizes accessibility – "We found that VPN providers often don't listen to its customers, certainly not those with little technically knowledge" – and that it caters to as big an audience as it can: "GOOSE VPN is for you, your daughter, grandfather, anyone you can think of."
It's a very commendable approach, but a tricky one. Online security is complicated; typically, wrapping it up in an easily consumable package is hard. But it's definitely not impossible. Let's see true GOOSE VPN is to its calling without having to do too many sacrifices.
Features
Servers, Switches, and Bandwidth
GOOSE VPN's server network covers 24 countries. This means that you could use the service to access 24 countries around the world as if you were a resident with a local IP. The countries are:
North America: Canada and the USA
Europe: Austria, Belgium, Bulgaria, Netherlands, Czech Republic, Denmark, France, Germany, Hungary, Italy, Norway, Poland, Romania, Spain, Sweden, Switzerland, and the United Kingdom
Asia: India, Hong Kong, and Singapore
Oceania: Australia
Twenty-four is a bit low. Most of Europe is covered, but it's absent in South America, Africa, and its presence is low in Asia. Oceania comes with one server in Australia. In terms of servers, GOOSE VPN operates 90 servers in total in the above-listed countries.
As mentioned in our intro, GOOSE VPN claims to listen to its customers, and true to its word, it allows users to request new server locations. In fact, on its website, it lists a number of servers for people to vote on. A winning server – one that gets most votes – gets added every two weeks.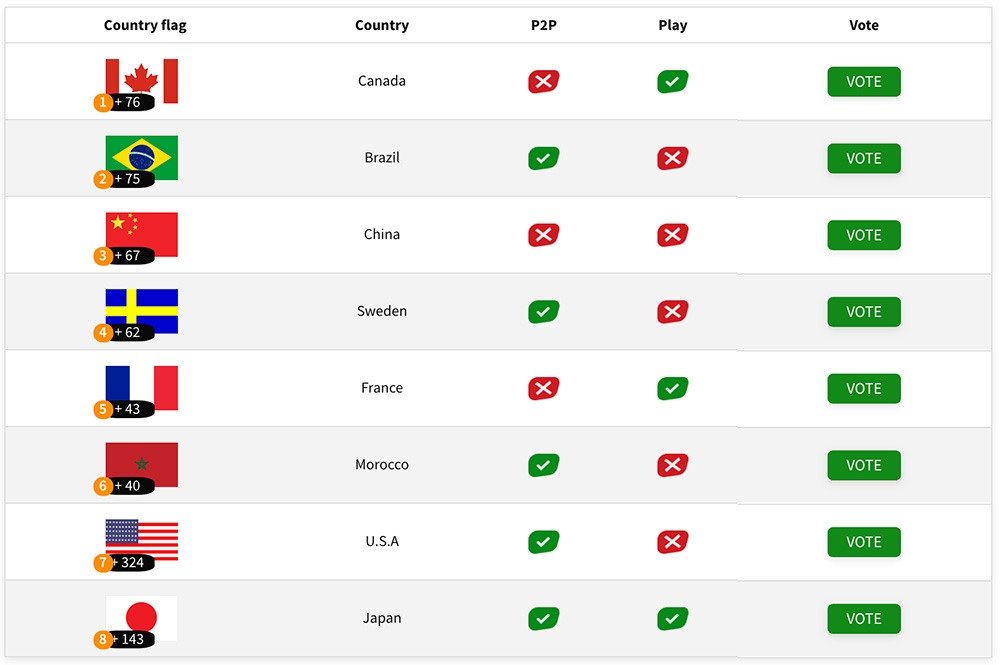 Users can also nominate their own location if the location is not found on the nominees' list. Users can also specify whether the requested server location should be Netflix or P2P compatible.
There is no cap on the number of switches, but its does cap bandwidth in 2 out of 3 of its paid packages. We'll list those below in the Price & Verdict section.
Platforms & Simultaneous Connections
GOOSE VPN can be set up on a number of platforms, including Windows, Mac, and Linux machines, Android and iOS devices, Android TV, Kodi, and on select Asus, Netgear, D-Link, DD-WRT routers and TomatoUSB firmware. GOOSE VPN is also available as a Chrome extension.

Unlimited simultaneous connections. Yes, you read that right, GOOSE VPN allows for an unlimited number of connections for every account.
Streaming & Peer 2 Peer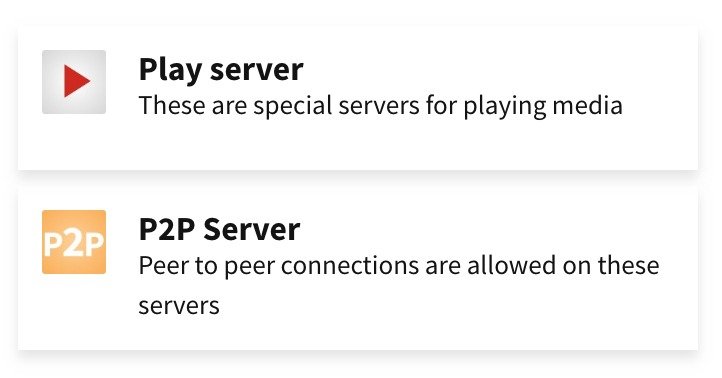 As you may have noticed on the voting board above, GOOSE VPN offers servers that are optimized either for media – think Netflix and similar services – or for peer to peer sharing. You can also see these icons on the servers list in the GOOSE VPN apps.
Security
Protocols
GOOSE VPN offers four different protocol, depending on the platform you are using, you will have the option of:
OpenVPN: The best protocol out there. It is an open source software that is the most commonly recommended for the average user. It is reliable and supports a great number of strong encryption algorithms and ciphers.
L2TP/IPSec is typically used when newer protocols aren't supported. It is particularly well suited to penetrate government and ISP firewalls. L2TP does not encrypt data, and so it is usually combined with IPSec.
IKEv2 also employs very strong cryptographic algorithms and keys and is particularly well suited for mobile devices.
PPTP: an ancient, outdated, and weak protocol that is only used with privacy is not an issue. It is fast, that's why providers still include it in their offering.
GOOSE VPN uses the high strength 256-bit encryption to protect data.
Location & Logs
GOOSE VPN is based in Rotterdam in the Netherlands. Let's take some time to unpack this.
Like much of the rest of Europe, online privacy and piracy issues in the Netherlands are almost constantly being debated and changed on both the national and continental level. Though, as things stand, the Netherlands' stance on online censorship and privacy compares favorably with other nations. BUT…
The Netherlands is a member of the extended Nine Eyes intelligence alliance, a global group of countries that have an agreement to share data with each other. And let's just say that some of those members have been caught red-handed doing not-so-ethical practices.
What's more, GOOSE VPN's no logs policy has caveats. By default, the service won't log any information about its users, which sounds fantastic to us; even if anyone tries to spies on you, there would be nothing to spy on. However, its privacy policy has a peculiar clause which reads:
"Like every country, we do have to comply with the rules of public bodies. If a public body suspects a GOOSE VPN user from criminal activities (terrorism, for example) we can keep a log on this specific user."
Whether this is sound practice or not is part of an age-old debate: can authorities be trusted to be righteous at every request? Who ensures that? The answer to that question depends on the individual. It is nice of GOOSE VPN to be upfront about it at least.
Speed
In our usual speed drill, I tried GOOSE VPN servers in the States, the UK, France, and Germany. GOOSE VPN is very quick to connect, perhaps the fastest I've come across, but its impact on download and upload speed wasn't as impressive.
Download speed for the US server dropped 44.3%, whereas upload dropped 28.2%. The service did perform better in European countries, though only marginally. In the UK download speed dropped 30.2%, in France, 27.8%, and in Germany, 29.9%.
Respectively, upload speed dropped 15.4%, 19.8%, and 22.4% in those countries.
Support
My experience with GOOSE VPN's support has been a very pleasant one, which typically means that this section of the review will be short, for good reasons. I've interacted with GOOSE VPN's support on a couple of occasions, and the replies were always prompt and on point.
Price & Verdict

As you can see above, GOOSE VPN offers 2 packages: two plans – $12.99 a month for a monthly plan with Goose Cyber Alarm and $9.99 a month for a basic plan. There is nothing wrong with GOOSE VPN per se, it works as advertised. It's not the most aesthetically pleasing set of apps; though the origami logos are cute, the overall design feels a bit amateurish.
When it comes to pricing, adding 3 dollars for one feature is a bit too much, let alone cost 12+ dollars in an industry where so much better VPNs are present, costing the same or less.
With so few features, it's really hard to recommend GOOSE VPN. Personally, I'm afraid we're going to have to wait and see what features GOOSE VPN will be adding next (it does promise to do so on its website) to give it another chance.
Meanwhile, check out some of the great options that we've tested ourselves.