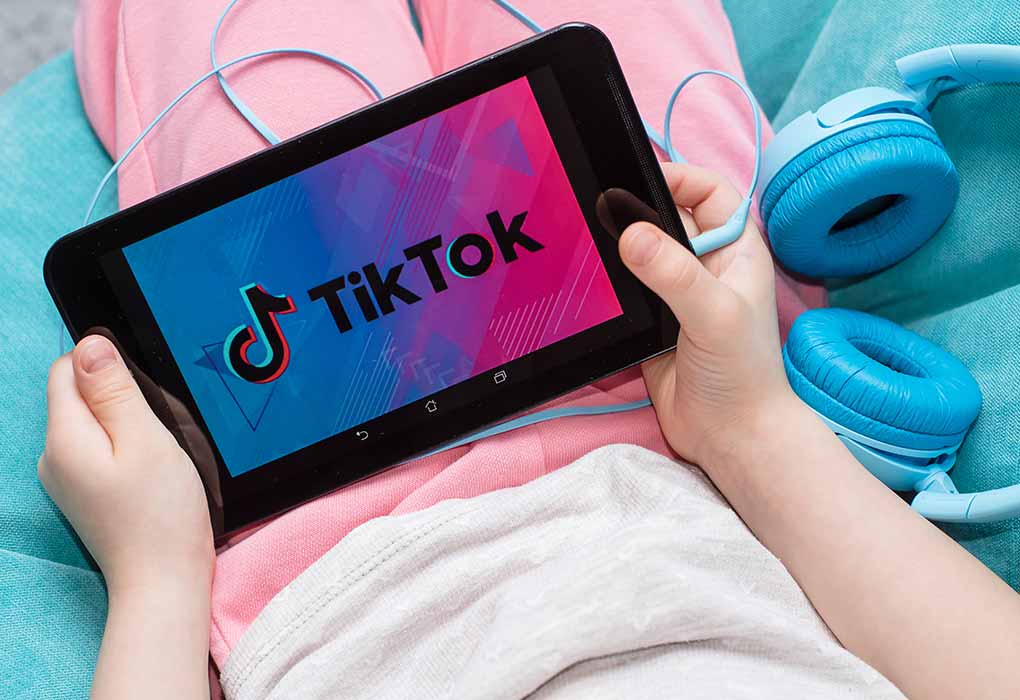 TikTok in a nutshell
The short-video app under fire
Five reasons why you shouldn't use Tiktok
Safety tips
TikTok, a Chinese short-video application, has taken the world by storm. In just a few years, it witnessed a meteoric rise that earned it more than two billion downloads worldwide. That was after the parent company, ByteDance, merged Musical.ly and Douyin to create the popular social platform.
But despite all this success, many Internet users haven't heard of TikTok. The app has a very tight demographic: mostly famous among teens and young people. It allows them to share short dance clips, lip-sync, comedy, and challenge videos with their followers. TikTok can be credited with launching a lot of "unknown" users into stardom, like Charli D'Amelio. The 16-year-old is the platform's biggest star with 41.8 million followers.
However, more success means more scrutiny, especially since the app is Chinese. The US government, for example, launched an investigation into the app, while some countries like India have banned it. As it turned out, there are numerous security and privacy concerns over TikTok and ByteDance. And that's just one of the reasons why you shouldn't use it.
---
Content Overview
---
TikTok – a Brief History
Although TikTok gained an instant and massive success, it did not kick off in its current format. Instead, it originated from two apps that eventually merged: Musical.ly and Douyin.
The first one was another Chinese app that Alex Zhu and Louis Yang developed in 2014. They originally designed it to be a learning platform, allowing users to post short educational videos. But the idea never caught on, with Zhu admitting that it was "doomed to be a failure." As a result, both creators went back to the drawing board and rebuilt the app, this time focusing on entertainment.
Unlike its predecessor, Musical.ly was a massive hit, especially in the US market. It mostly attracted teenagers, allowing them to create and post 15-second lip-sync videos. By 2015, the app was top of the App Store charts, surpassing the likes of Facebook and Instagram. It gained an even bigger audience when short-video app Vine closed in 2016, with many users migrating to Musical.ly to continue their work.
All this success led ByteDance to purchase the app in 2017 for $1 billion. The Chinese Internet company had launched the short-video app Douyin a year earlier in China. It became an instant hit, gathering over 100 million downloads in just one year. As a result, the parent company decided to expand it to other Asian markets and changed its name to TikTok.
At first, ByteDance operated both apps as separate platforms, each one dominating a different market. Then, in August 2018, the company announced it would shut down Musical.ly and merge it with TikTok. All profiles subsequently moved to the latter.
"Combining musical.ly and TikTok is a natural fit given the shared mission of both experiences — to create a community where everyone can be a creator."

Alex Zhu, Musical.ly Co-founder
Rise of TikTok
Before the merge, both TikTok and Musical.ly enjoyed massive successes, each in its respective market. The first was widely famous in China, Japan, Thailand, and other Asian countries, while the second dominated the US. What ByteDance did was take both platforms and turn them into one global phenomenon.
In September 2018, TikTok claimed the number one spot on Apple's App Store, then topped the Google Play charts in October. According to Sensor Tower, it was the fourth most installed app of 2018, coming in first on the App Store and fourth on Google Play.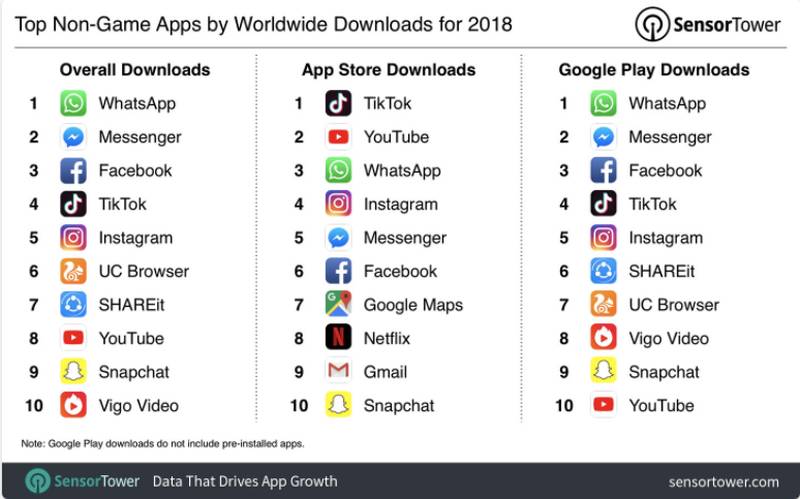 TikTok went on to break the two-billion-downloads barrier, becoming available in 154 countries in 75 languages. SensorTower research shows a significant spike in global downloads during the first quarter of 2020. The market intelligence provider linked that surge to the COVID-19 pandemic, as users heavily relied on their smartphones to connect with others.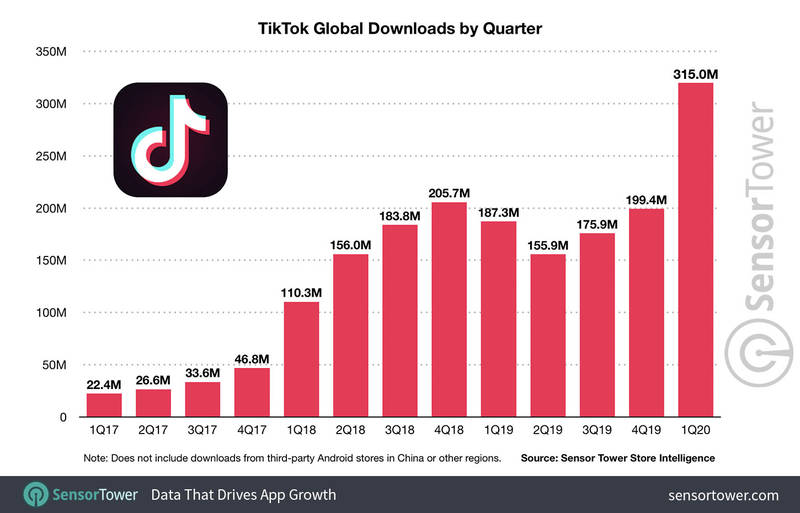 ---
Scrutiny and Ban
Much like Icarus, TikTok's rising popularity took it too close to the sun. Sure, the app hasn't crashed yet, but it has been under heavy scrutiny over the past year.
In November 2019, the US government launched an investigation into the app over its ties to Chinese authorities. American lawmakers raised concerns about TikTok's growing influence in the country, with officials claiming that ByteDance collects users' sensitive data and sends it to China. As a result, The Committee on Foreign Investment in the United States opened a national security review of its Musical.ly acquisition.
It wasn't the first time TikTok came under the US government's microscope. In February 2019, the Federal Trade Commission (FTC) fined the platform $5.7 million for illegally collecting personal information from users under 13. It violated the Children's Online Privacy Protection Act, which states that companies need parental consent to store children's data.
TikTok agreed to delete all the existing data of young users and change its policies to comply with COPPA. However, it broke settlement terms with the FTC by failing to erase old videos and other content, according to privacy and child advocates.
India Ban
In a surprising and unprecedented move, India banned 59 Chinese apps last month, including TikTok. The government claimed these applications were a threat to Indian "sovereignty and security" as they collected and stored user data on Chinese servers accessible by Beijing. And although China-based apps are no strangers to privacy controversies, some experts think the reason is political.
Earlier in June, Chinese and Indian troops clashed near the border in the contested Galwan Valley. 20 Indian soldiers were killed in the skirmish, while China did not disclose any fatalities in its ranks. The situation has been tense between both nations ever since, and some say that New Delhi's ban is a response to the border conflict.
India was TikTok's largest foreign market, with more than 200 million users. It turned many of them into local and international celebrities, influencers, and social media stars. Some even made money from the short-video service. And with other ByteDance apps like Helo and Vigo Video also getting banned, the company is staring at $6 billion loss.
The US, home to another massive audience for TikTok, is also considering banning the app, according to three top officials. Secretary of State Mike Pompeo, National Security Advisor Robert O'Brien, and Trump's Chief of Staff Mark Meadows all suggested that a ban could be on its way.
Much like India, the three officials all accused TikTok of logging US citizens' data and sharing it with the Chinese government. Pompeo even revealed that the US started to seriously consider a TikTok ban days before India's announcement. O'Brien, meanwhile, said that the app collected facial recognition information on American users.
"I don't think there's any self-imposed deadline for action, but I think we are looking at weeks, not months."

Robert O'Brien, National Security Advisor
TikTok's Response
To set the records straight, TikTok is not the only app or service that keeps records of users' sensitive data. Facebook and Google, for instance, monitor your online activities and log your browsing history to deliver targeted ads. And let's not forget about the permissions that social media apps require before installing them on your device. These platforms have access to your contact list, gallery, microphone, camera, and a lot more.
However, TikTok is under criticism because it supposedly shares this information with the Chinese government. The short-video service denies these allegations, saying that it does not send any user data to China. ByteDance and TikTok officials always state that they seek to earn customers and regulators' trust, stressing that the company values and respects user privacy. They also say that they are always willing to cooperate with government agencies.
In an attempt to separate TikTok from its Chinese roots, ByteDance appointed former Disney Head of Streaming Kevin Mayer as global CEO.
---
Why TikTok Is Not Safe to Use
In a short period of time, TikTok went from a popular, entertaining platform with billions of users to a subject of scrutiny, which in turn led to a ban. Now, the Chinese short-video app is at risk of losing another massive market after India due to privacy and security concerns.
For those reasons and many more, we believe TikTok is not safe to use.
Security and Privacy Concerns
As the above cases show, there is a blatant red flag for user privacy on TikTok. The latter collected children's data without parental approval; promised to delete it after receiving a hefty fine; then failed to live up to the agreement. Add the allegations from the Indian and US governments about sharing user data with Beijing, and you have yourself a very intrusive application.
Political Censorship
TikTok also faced allegations of censoring videos and content that criticize the Chinese government. The Guardian brought the subject up after the platform did not display any Hong Kong pro-democracy protests that occurred in 2019. The app said that its moderators are not located in China, adding that it doesn't censor anything based on government requests.
Another similar incident involved Feroza Aziz, a teenager who gives beauty tips using her TikTok account. She once posted a video criticizing the Chinese government's treatment of the Uighur Muslims and was subsequently blocked. The clip, which appeared as a makeup tutorial, received 1.5 million views before TikTok removed it.
Aziz accused the platform of censoring content upon the request of Chinese authorities. But TikTok dismissed those claims, saying that the video's removal was a "human moderation error." It added that the clip went back online after another employee noticed the error.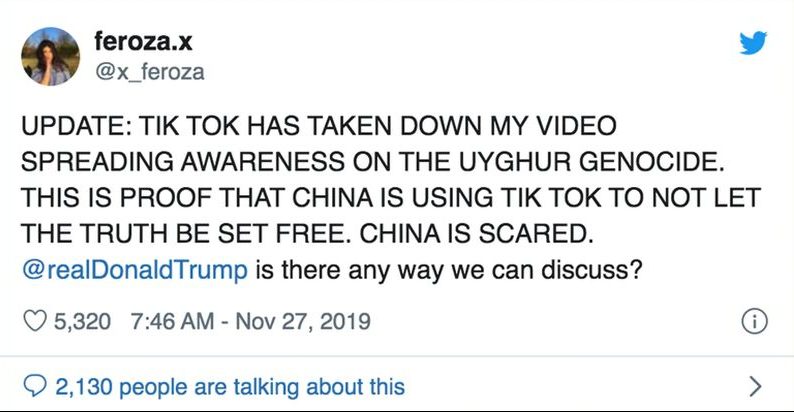 Content Blocking
According to German outlet Netzpolitik, TikTok used unusual methods to limit the reach of users with disabilities. It also instructed moderators to curb the exposure of overweight and LGBTQ creators, who all ended up on a list called "special users."
The social media platform confirmed the news, explaining that it took these measures to protect users from bullying. TikTok spokesperson Hilary McQuaide acknowledged that such a policy was controversial, but the company's intentions were in the right place. She added that TikTok no longer implements these steps when monitoring content.
Cyberstalking
Every social media platform has a dark side that allows stalkers and sexual predators to exploit users. But in the case of TikTok, it is much more troubling because the vast majority of its customers are teens and young people. According to Alex Hern, the UK technology editor at the Guardian, teen girls on TikTok receive a lot of 'creepy' and 'upsetting' messages from older men.
In an effort to reduce these risks, TikTok introduced a new feature in February called "family safety mode." It enables parents to link their accounts to that of their child and activate/deactivate options remotely. That includes filtering inappropriate content, restricting direct messaging, and limiting screen time.
Dangerous Challenges
Challenges have become a viral phenomenon across social media platforms as of late. Some aim to spread awareness on diseases like the ALS ice bucket challenge, while others tested users' physical abilities like the bottle cap challenge. But some videos that circulated on TikTok were just flat out dangerous.
The penny challenge, for example, involves plugging part of a charger into the socket and then touching the exposed prongs with a penny. The aim is to create a spark and an electric shock, which could lead to electrocutions and fires, authorities warned.
Another risky stunt is the skull-breaker challenge, which involves someone jumping, while two other people kick his legs in mid-air so that he falls down. These actions may lead to severe brain damages, spinal injuries, and sometimes deaths.
TikTok said it would remove dangerous content from its platform, urging users not to take part in such challenges.
"We do not allow content that encourages or replicates dangerous challenges that might lead to injury. In fact, it's a violation of our community guidelines and we will continue to remove this type of content from our platform."

TikTok
---
Final Words – Protect Yourself on TikTok
TikTok is an entertaining short-video app that promotes fun dance routines and entertaining comedy clips. But it does have its share of disadvantages, which, in fairness, are present across every other social media platform. Still, the ByteDance product faces some frightening allegations, especially in terms of data privacy and security. Add the fact that most of its users are teenagers, and this could lead to some serious troubles.
Therefore, we recommend you follow these tips to maximize your privacy on TikTok:
Private account

: Make your profile private instead of public so that only people you approve of can see your posts.

Below the radar

: Disable the "allow others to find me" feature so that you don't appear in searches. Moreover, other users won't receive suggestions to follow you.

Safety settings

: Change all your safety settings to "friends" to prevent strangers from interacting with you.
No personalized data: Disable the personalized ads feature to stop TikTok from collecting your data. Please note that you will still receive advertisements, but they won't be relevant to your searches.

Restricted Mode

: Activate this feature to filter inappropriate content.