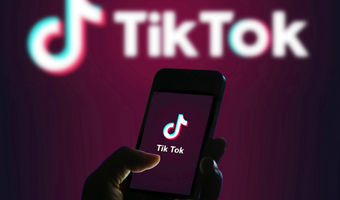 India ban surprised many
The ban between nay or yay
Reason behind the ban
Can it be avoided?
The Himalayan region of Ladakh has long been a topic of dispute between India and China. The Galwan Valley is one of the contention areas between both countries, with China claiming sovereignty over it and India refuting those claims. But after decades of 'peace' in the region, things drastically boiled up last month.
A clash between both forces took place near the border on June 15, resulting in 20 Indian soldiers' death, the Indian army said. China, meanwhile, did not disclose whether there were any casualties from its side. And the escalation took a major shift towards the digital world, with India banning 59 Chinese apps.
Among the platforms that will no longer be available in the country are TikTok, WeChat, and UC Browser. The new Delhi government said that these services collect user data and store it on Chinese servers accessible by Beijing.
---
Unprecedented Move
India took China-based apps and Beijing by surprise when it announced the ban of 59 Chinese apps. The government claimed that these applications posed a threat to the country's "sovereignty and security," also citing user data collection and sharing complaints.
The Indian Cyber Crime Coordination Centre at the Ministry of Home Affairs recommended the government to enforce the ban. The ministry also reported that the Computer Emergency Response Team (CERT-IN) received several privacy complaints from users against the apps in question.
A senior official revealed that the government carefully examined all the options at its disposal before reaching a decision. And according to several sources, many countries could follow India's lead and take action against Chinese intrusive apps. The move could scupper China's Digital Silk Route plans as it would damage the companies' valuation.
"These apps have been there for a long time, and there are some privacy and security issues with them including risks of data going out of the country."

Senior Indian Official
The full list of banned apps features:
TikTok
Shareit
Kwai
UC Browser
Baidu map
Shein
Clash of Kings
DU battery saver
Helo
Likee
YouCam makeup
Mi Community
CM Browers
Virus Cleaner
APUS Browser
ROMWE
Club Factory
Newsdog
Beutry Plus
WeChat
UC News
QQ Mail
Weibo
Xender
QQ Music
QQ Newsfeed
Bigo LiveSelfieCity
Mail Master
Parallel Space
Mi Video Call – Xiaomi
WeSync
ES File Explorer
Viva Video – QU Video Inc
Meitu
Vigo Video
New Video Status
DU Recorder
Vault- Hide
Cache Cleaner DU App studio
DU Cleaner
DU Browser
Hago Play With New Friends
Cam Scanner
Clean Master – Cheetah Mobile
Wonder Camera
Photo Wonder
QQ Player
We Meet
Sweet Selfie
Baidu Translate
Vmate
QQ International
U Video
QQ Security Center
QQ Launcher
V fly Status Video
Mobile Legends
DU Privacy
Local Apps Rejoice
Indian apps that competed with the now-banned Chinese platforms welcomed the news. InMobi, the company behind TikTok competitor Roposo, said that the decision eliminates monopoly and gives similar local apps the chance to strengthen their market share.
Bolo Indya, another TikTok rival, also expects to benefit from the ban. Co-founder and CEO Varun Saxena echoed the government's concerns, adding that now is the perfect chance for Indian apps to deliver quality content while maintaining data security and privacy.
"This is the opportunity for Bolo Indya and other Indian apps to deliver value, keeping Indian culture and data security at the highest priority."

Varun Saxena, co-founder and CEO of Bolo Indya
The move didn't appease everyone, though, with The Internet Freedom Foundation (IFF) criticizing the government's decision. The ban falls under Section 69A of the Information Technology Act. However, IFF argues that the authorities must share the legal order with the public, especially since it will affect millions of Indians.
And although the digital liberties organization supported New Delhi's data security fears, it added that the only way to protect user information is through "objective and evidence-based measures."
---
What Influenced the Ban?
The Indian government enforced the ban on 59 Chinese apps under Section 69A of the Information Technology Act. The rule deals with the "Procedure and Safeguards for Blocking of Access of Information by Public." Basically, India said that the applications were collecting data about its citizens and storing it on servers that the Chinese government can access.
And although Chinese apps have had their share of data privacy controversies, experts say there's more to India's decision than just that.
According to Nikhil Pahwa, editor of media watchdog MediaNama, the move is "purely political." It is a response to the June 15 clash between Indian and Chinese troops in the contested Galwan Valley, in which 20 Indian soldiers were killed. China, meanwhile, did not disclose if there were any fatalities from its side.
The area has been a subject of dispute for a long time but hadn't witnessed any major conflict for four decades. The demarcation Line of Actual Control (LAC) separates Indian and Chinese territories. It was formed after the 1962 Sino-Indian War as an informal cease-fire and became official after the 1993 agreement.
The area witnessed several tensions over the years as soldiers from either side engaged in physical confrontations and came face to face. But the incident last month drastically escalated matters. Both sides accused each other of breaking the peace agreement and crossing the border. They also said that no shots were fired in the skirmish, which is strange considering there were many fatalities.
Reports suggest that soldiers fought with rocks and clubs, and local media said that Indian soldiers were "beaten to death." The whole incident created anti-China sentiments in India, with calls to boycott Chinese products.
Ban Impact
Among the 59 apps that India decided to ban are TikTok, UC Browser, WeChat, and Helo. These platforms are extremely popular in India and hold a massive market share in the country.
TikTok, for example, has more than 200 million users in India. It allows people to post and share short videos where they showcase their talents like dancing or lip-syncing. TikTok became a platform for Indians of all classes and ages, turning many into influencers and social media stars. Some of them even generate money through the app.
And according to tech expert Prasanto K Roy, these people who will take the biggest blow.
"The thousands of TikTok influencers who were making a living off the platform and the many Indian traders and businessmen who need to connect to people in China and do that over WeChat —this cuts them off."

Prasanto K Roy, Tech Expert
Social networking app Helo, which shares the same parent company (ByteDance) as TikTok, has 4 million users in India. Meanwhile, UC Browser is the second most-used web browser in the country with a 22% market share. Its parent company Alibaba came under fire in 2017 as its product leaked private user data.
In addition to Indian users, app developers and owners will also take a financial hit, despite ways to avoid the ban. Roy says that if the majority of consumers decide to drop apps, platforms would no longer be appealing.
As a result, creators are rushing to control the damage and try to convince the Indian government to reverse its ban. ByteDance told the BBC that it is dedicated to user security and is committed to working with the government. Furthermore, TikTok's India head Nikhil Gandhi revealed that the company was invited to meet government stakeholders to "respond and submit clarifications."
---
Can Indian Users Avoid the Ban?
It is not yet clear how the Indian government will impose the ban at a technical level. Authorities instructed Google Play and the App Store to remove the 59 apps and told ISPs and telecom providers to enforce the ban as well. However, several users who already have TikTok installed on their device reported that it was still functional.
Meanwhile, other consumers said that the apps are hidden from search results in the app stores. Yet, you can still search for them using Google and install them from the respective store.
Carrying out nationwide bans is a tricky business. Russia barred messaging app Telegram from the country in 2018, but the service was capable of bypassing the country's ISP-level ban. As a result, the government reversed its decision recently as Telegram never actually stopped working in Russia.
Even China, which has incredibly strict Internet regulations, can't keep a lid on every restricted app. VPNs, for example, always come up with new ways to go through the Great Firewall undetected. Users then use these tools to access other blocked websites in the country like YouTube, Google, and Facebook.
How VPNs Give You Access to Banned Apps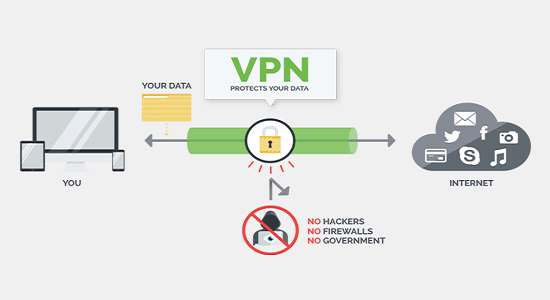 Virtual private networks, or VPNs for short, are tools that make you appear as if you were in a different place. They use their own server network to redirect your traffic, then change your IP address to match the server location you selected. In other words, if you connect to a VPN server in Spain, your provider will send your connection through that server and give you a Spanish IP address.
Furthermore, VPNs encrypt your traffic and data using military-grade algorithms. Therefore, ISPs and government agencies won't be able to monitor your online activities and the websites you visit.
Now, there are a lot of VPN providers on the market nowadays, but not all of them offer the same level of services. Paid VPNs, for instance, are much more reliable, secure, and safe than their free counterparts. You can check out our list of the best VPNs in 2020 for more information.
How will the latest ban affect Indian-Chinese relations? Leave a comment below.