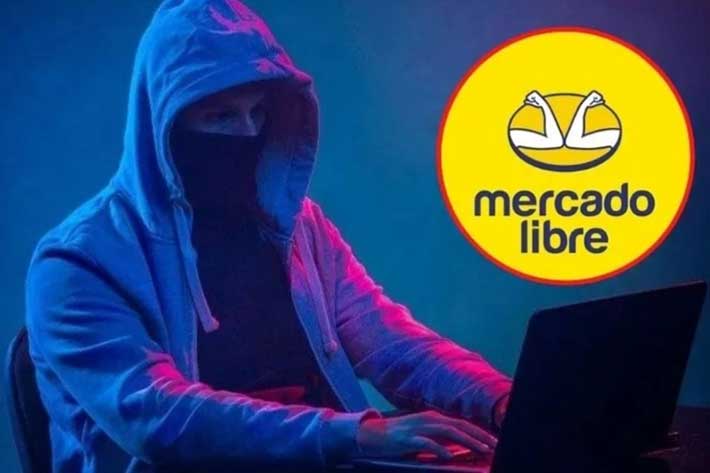 Latin e-commerce giant Mercado Libre revealed it suffered a cyberattack that exposed the data of 300,000 customers. The Argentine company, which is listed on NASDAQ, disclosed the breach in an SEC filing, saying there was an "unauthorized access" to some of its source code. As a result, the intruder managed to steal user information.
Mercado Libre did not mention when the attack occurred in the report to the US Securities and Exchange Commission. It also didn't specify where the incident originated from or who was behind it. However, it said that it was conducting a thorough analysis and that all security protocols were on.
Furthermore, the firm added that the data stolen by the hackers did not contain sensitive info like payment details or passwords. It also stated that it is taking "strict measures" to prevent further damage.
We have not found any evidence that our infrastructure systems have been compromised or that any users' passwords, account balances, investments, financial information, or credit card information were obtained.

Mercado Libre
According to the Canadian News website, the attack did not affect services, operations, or platforms. Also, hackers only obtained the names and email addresses of the victims. But that could take a turn for the worse as such data allows criminals to launch ransomware attacks through phishing.
Mercado Libre is the largest e-commerce firm in Latin America, with over 140 million active users.
Lapsus$ Strikes Again?
According to IBM Security's Threat Intelligence Index, cyberattacks are on the rise in Latin America. Hacking attempts increased by 4% in 2021 compared to the previous year. Mexico, Brazil, and Peru witnessed the most attacks. In fact, a Brazilian e-commerce company called Americanas.com was also a victim of hackers in February. The attack took the retailer's system offline for several days.
And some reports suggest that the latest assault on Mercado Libre is the work of South American hacking group Lapsus$. The Cyber Wire website quoted BleepingComputer, who said that the gang stole data belonging to the e-commerce service. It comes on the heels of another attack by Laspus$ on Samsung and NVIDIA.
Felix Rosbach, cybersecurity expert and product manager at software company comforter AG, says that ransomware attacks have become quite advanced. Threat actors can now infiltrate systems for longer periods, which increases the impact of their onslaught. And because major corporations are spending now have better cybersecurity and defense strategies, it put pressure on them to pay the ransom.
Protecting data with a data-centric security strategy becomes a critical component of any successful ransomware strategy.

Felix Rosbach, product manager at comforter AG
Bleeping Computer published a snapshot of a Laspus$ Telegram channel, in which they ask users to vote on which data they should leak next.