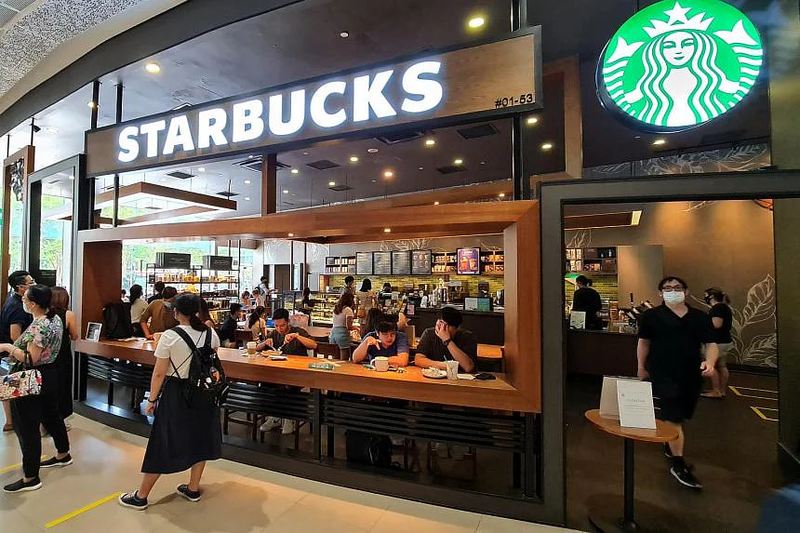 Data breaches are out of control as cybercriminals don't seem to have a pattern anymore. No company is safe from malicious practices, and we've been witnessing that on a daily basis. A while ago, this year's Samsung breach started to take effect on users. Now, another breach has hit none other than the popular American coffeehouse Starbucks – the Singaporian division.
No matter where a person is from, he/she is bound to know what Starbucks is all about. In other words, the coffeehouse has millions of customers with registered data.
This was very obvious as the breach showed stolen data of more than 219,000 customers. Yes, this happened, and it may also have future repercussions. We're going to further elaborate in the following article.
Pompompurin Strikes – Breach a Coffee Star, Earn Some Bucks
As we mentioned, breaches are increasing every day. The threat actors no longer have a specific target. In fact, any breach that can harness some sort of revenue is sought.
Some breaches cease a company's entire operations. However, others are completely material. For example, Mailchimp suffered a data breach a couple of months ago, which resulted in hackers stealing crypto wallet data.
Now, Starbucks suffered the same fate, and the threat actor behind this is selling the information online in exchange for a $3500 payment.
The hacker goes by the name of pompompurin. He created a post on a hacking forum claiming that the data belonged to Starbucks.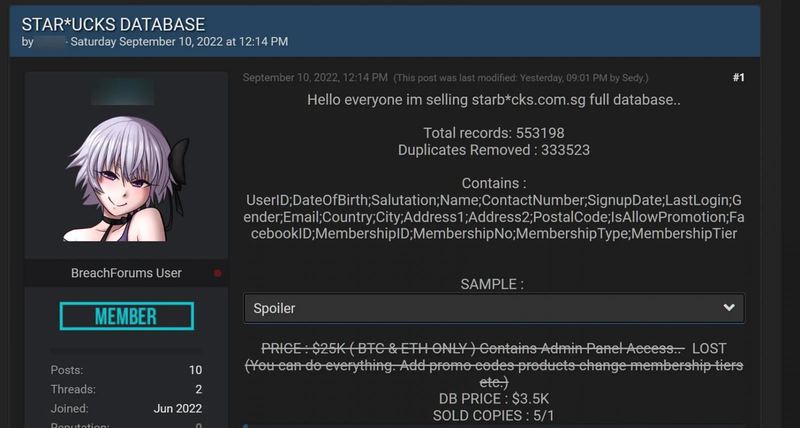 Apparently, Starbucks did not know of the breach until September 13th. The company stated that this attack affected customers with accounts used for transactions via the online store or application.
Once the company disclosed the breach, it provided the customers with additional information about what had been stolen.
Starbucks Singapore started sending out letters to inform them that the following data is impacted:
Name
Gender
Date of birth
Mobile number
Email address
Residential address
Starbucks has around 125 shops in Singapore, which shows how big the breach is. However, according to the company, the attack did not compromise any financial details, such as credit card information.
Despite not affecting payment information, the company still urges customers to change their passwords and be extra careful about future phishing attacks.
When Caffeine Fails to Keep You Alarmed
Starbucks is one of the biggest chains in the world, and such a breach can have a lot of impacts. With over 125 shops in Singapore, the number of compromised accounts would do a lot of damage.
Luckily, no payment information was impacted, but customers have to stay vigilant now. Never engage in suspicious communication methods and directly change any password that might resemble the one used on the Starbucks app.