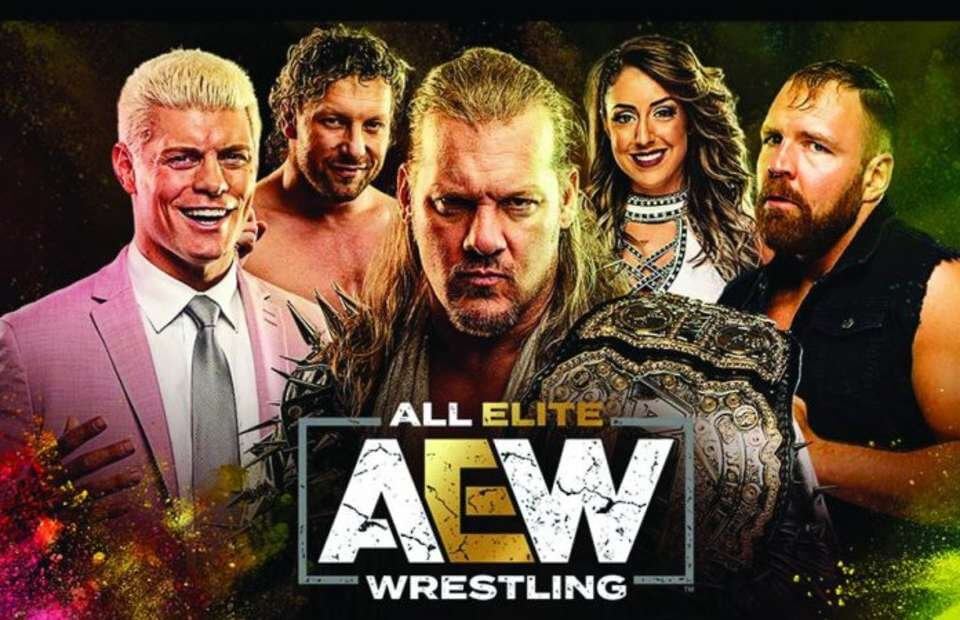 There was a time when hearing the word "wrestling" only brought one thing to mind: WWE. But it all changed in 2019 when a serious competitor named AEW stepped inside the ring. Three years later, the new kid on the block continues to give the wrestling veteran a run for its money.
Short for All Elite Wrestling, AEW offers several elite events like Dynamite, Rampage, Dark, Dark: Elevation, and pay-per-view. It also has an impressive lineup of athletes like CM Punk, Cody Rhodes, Adam Page, Chris Jericho, Mark Henry, Britt Baker, and Jade Cargill.
So it's no surprise that wrestling fans worldwide want to stream the action. But online viewers should now be accustomed to geo-blocks. AEW is on TBS in the US and FITE TV everywhere else.
No need for disappointments, though, as VPNs have the perfect solution.
Get AEW ASAP
Time needed: 3 minutes
Start watching your favorite wrestling events in no time:
Get an elite VPN service.

We recommend the industry-leading ExpressVPN. BulletVPN and Surfshark are also reliable alternatives.

Install the VPN app on your device.

Just one click/tap to download the VPN app on iOS, Android, PC, and Mac.

Log in using your new account.

Launch the VPN app, then enter your account credentials.

Connect to a server of your choice.

Choose a server location from the same country as your favorite channel (US server for TBS, any for FITE).

Go to your channel's website or app.

Phone, tablet, or laptop? Just visit the app or website and choose which AEW event you want to stream.

Enjoy AEW anywhere, anytime.

All the fights you can handle, live and on-demand.
All You Need to Watch AEW
As wrestling fans ourselves, we know how frustrating geo-restrictions can be. We prepared this guide so that you don't miss any AEW events.
What You Need
Make sure you have the following requirements to stream AEW on your favorite channel:
A TBS/TNS account or FITE subscription.
An active VPN subscription.
A compatible device.
AEW – How It All Started
All Elite Wrestling, best known as AEW, may have launched in January 2019 with the Double or Nothing event. But the idea came from an event that pro wrestlers Cody Rhodes and The Young Bucks organized in 2018 called All In, in cooperation with the Ring of Honor (ROH).
It featured pro wrestling matches and events, with wrestlers from ROH and other promotions. All In tickets were sold out within 30 minutes. Over 11,000 people attended the event, the largest audience for a professional wrestling show that wasn't affiliated with WWE since 1993.
After the success, it was only a matter of time before someone picked it up. Shahid Khan, owner of NFL team Jacksonville Jaguars and English football side Fulham, and his son Tony were the project's lead investors. Tony serves as President of AEW, while Rhodes and The Young Bucks signed as competitors and co-Executive Vice Presidents.
Where Has AEW Landed?
AEW signed broadcasting deals with Turner Media in the US and FITE TV globally. As per the agreement, Turner Media would show AEW Dynamite live on TBS every Wednesday, while AEW Rampage and Saturday Fight Night went to TNT. PPV events air on WarnerMedia's B/R Live.
You can stream AEW events for free on TBS and TNT websites and apps through your cable provider. As for cord-cutters, both channels are available on internet live TV services Sling TV, Hulu + Live TV, YouTube TV, and DirecTV Stream. But these platforms require a paid subscription.
International viewers, meanwhile, can catch all the AEW action on FITE. The streaming service is available in the UK, Canada, Germany, Australia, and everywhere else. All you have to do is get the AEW Plus plan for $6.99/month.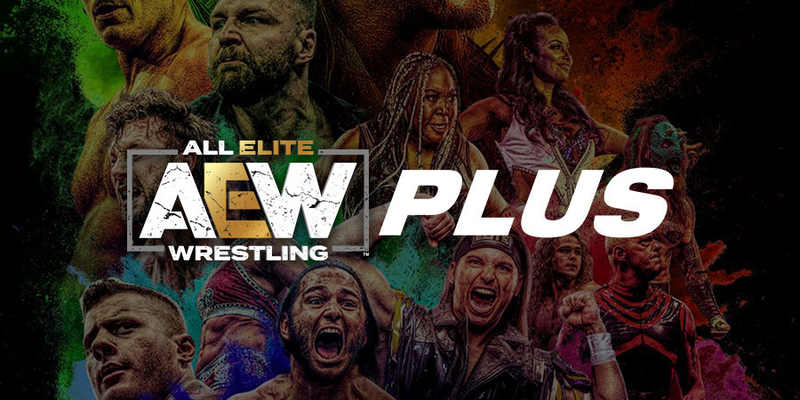 Why Must AEW Tap out to Geo-Blocks?
Streaming platforms have one thing in common: They must all abide by the strict licensing agreements they sign. In other words, each service is only allowed to showcase inside its relative market. TBS and TNT, for instance, are only available inside US territories, which is the same for Sling TV, Hulu, YouTube TV, and the rest of the lot.
Access to the service is only available in the home country of customers of participating TV Providers who also subscribe to the particular WarnerMedia television network.

TBS network
FITE TV, meanwhile, can air AEW events pretty much anywhere except the USA because (you guessed it) TBS and TNT own broadcasting rights.
So if you're a TBS customer or Sling TV subscriber and you're traveling outside the US, you must spend more money to get AEW on FITE. Also, international FITE users who visit the US must pay for a cable or internet TV subscription to watch AEW.
A premium VPN is your ticket out of this mess.
What's a VPN? Why Do You Need It?
VPNs conceal your online location, identity, and traffic by rerouting your traffic through their own servers. Whenever you connect to a VPN server, all your data goes through an encrypted tunnel, preventing websites and third parties from pinpointing your location.
Not only does a VPN hide your IP address, but it also gives you a new one depending on the server you selected. For example, if you live in France and connect to a US VPN server, the provider will mask your French IP and give you an American one.
As a result, online services like TBS, Hulu, Sling TV, and others will think you are inside the USA and give you full access to its content.
Bypassing geo-restrictions isn't their only attractive attribute. VPNs bring so much more to the table, including:
Total anonymity thanks to military-grade AES 256-bit encryption.
Sensitive data protection like banking information and passwords.
High-speed streaming and gaming by preventing ISP throttling.
Full access to blocked and censored websites and services.
Money-saving deals from foreign e-markets.
Elite VPN for Your All Elite Wrestling
There are tons of VPNs in the industry today. But just like any product, not all of them offer the same quality or standards. You might think that free VPNs don't cost any money, but we implore you to reconsider.
Remember the wise saying that goes, "if you're not paying for the product, you are the product."
That's especially true in the VPN business. Free providers don't have no-logs policies or grade-A encryption to protect your data. The only way for them to make money is by collecting your personal information and selling it to advertisers and other third parties.
Suppose you're willing to disregard all that for the sake of watching AEW for free; there's another thing you need to know. Free VPNs offer a limited number of servers, usually three, along with a bandwidth cap. The servers are also slow and unreliable, so you'll be giving away your precious time and data for nothing.
Stick to our VPN recommendations, and you'll be streaming AEW in no time, even if you have to pay. Investing in a VPN is a wise move because you'll use it whenever you go online.
Out top pick is ExpressVPN because it offers premium features for every need. And if you don't like the service, you can always get a refund with the 30-day money-back guarantee.
Not tempted by our number one choice? Try another elite alternative from the table below.


30-Day Money-back Guarantee
Unlimited Bandwidth
Apps For All Your Devices
24/7 Live Support
Visit ExpressVPN
AEW Beasts and Where to Find Them
Discover all AEW shows, their time, and their respective channels. You won't miss another event wherever you are.
DYNAMITE
AEW's flagship two-hour show airs every Wednesday at 8 pm Eastern time. Catch it live on TBS and FITE.
RAMPAGE
Catch AEW's second weekly show on Fridays at 10 pm ET. You can watch the one-hour Rampage live on TNT and FITE.
SPECIALS
AEW's quarterly Saturday Fight Night specials are available to watch on TNT and FITE.
YOUTUBE
Two AEW shows air on the wrestling company's YouTube channel. Watch Dark: Elevation and Dark on Monday and Tuesday, respectively.
PPV
Wrestling fans get four pay-per-view events per year. B/R Live will broadcast them in the US, while FITE will host them abroad.
FAQs About AEW
Got any questions about AEW? Check out the most popular questions our visitors asked.
How to stream AEW in the US?
All AEW action is available on TBS, TNT, and B/R Live in the USA. The first two channels are also available on live internet TV providers like Sling TV, YouTube TV, Hulu Live TV, and DirecTV Stream.
Can I watch AEW in the UK?
Stream all AEW events on FITE TV through the AEW Plus plan for $6.99/month. You can also watch free Dynamite and Rampage replays on ITV Hub.
Do I need a VPN to watch AEW?
It depends on where you are and your favorite channel. Simply connect to an American VPN server if you want to stream it on TBS from outside the US. And if you're a FITE subscriber residing in the USA, connect to any foreign server. We recommend one near your actual location, like Canada or Mexico.
How to watch AEW for free?
Users who have TBS and TNT with their cable subscriptions can watch AEW online at no additional cost. Just visit the TBS/TNT website or app and start streaming.
How many wrestlers does AEW have?
AEW boasts an extensive roster of wrestlers and athletes. They include CM Punk, Cody Rhodes, Adam Page, Chris Jericho, Mark Henry, Britt Baker, and Jade Cargill. Check out the full list on their website.
Watch AEW Live Online – Final Bell Ring
All Elite Wrestling has quickly challenged industry heavyweight WWE since its inception in 2019. It continues to impress and grow each passing year, adding famous names in the wrestling world like CM Punk, Chris Jericho, and Mark Henry.
CBS Sports labeled AEW as the first company with solid finances "to take a swing" at WWE on a significant level in nearly two decades.
And although it's available through TBS/TNT and FITE TV, you still might need a VPN to watch it from abroad. Get a premium provider now and start streaming your favorite events from anywhere.