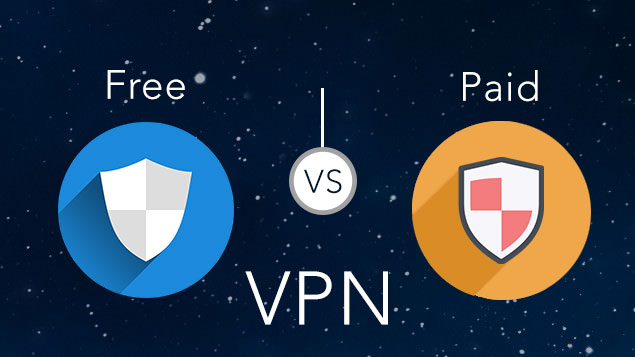 What Are the Best Free VPNs
Are Free VPNs Dangerous?
Best Premium VPN Services
Which VPN Is the Best?
Final Thoughts
In this modern age, you need a tool that can multitask. Whether it's streaming HD content, accessing secure downloads, or unblocking censored websites. Step Right up Virtual Private Networks (VPNs). A VPN ensures a swift, safe, and unrestricted Internet experience.
However, not all providers share the same criteria. Free VPNs, for example, lack these requirements, and therefore, aren't suitable options. Moreover, they offer limited bandwidth with maximum data of 2GB. It's fair to say that this is not sufficient for streaming HD content.
Free VPNs also have speed caps and data throttles, which result in buffering issues. And unfortunately, they store data logs and sensitive data, a clear violation of your online privacy. Furthermore, these brands offer a few servers, which means you can only unblock a limited number of services.
And in most cases, these VPNs cannot circumvent the geo-restrictions that giant streaming channels like Netflix, BBC iPlayer, and Amazon Prime Video apply.
---
Content Overview
---
Best Free VPNs
Free VPNs are more tempting, considering that they don't cost a dime. However, there's more to them than meets the eye. Subscribing to these services means you'll end up paying a much higher price than money.
Therefore, before you dive into the best free providers, here's what you need to know about them first:
Security and privacy: Free VPNs often fail to offer a good balance of privacy and top security. Most of them might provide decent protection, but fall short when it comes to privacy and vice versa. Moreover, they don't advanced security features, and pretty much all of them store your online activity.
Bandwidth and data cap: Most free VPNs have bandwidth restrictions and data caps on internet traffic. They usually offer a maximum of 500MB, which is not sufficient for torrenting, streaming, or downloading content.
The number of servers and speed rates: These brands offer a limited network of servers, and the server distribution is always below standard. That's because they lack the necessary resources to run these operations. And since they provide few servers, you're bound to experience slow speeds as a result of congestion.
Marketing features: If a free VPN ignores the above restrictions and offers a decent service, then expect it to flood your device with annoying ads. Most of these adverts are affiliated to third parties that require your personal data to deliver customized ads.
Free VPN Warning
Australia's Commonwealth Scientific and Industrial Research Organisation (CSIRO) conducted a study in 2017, and the findings were extremely alarming. CSIRO, alongside researchers from the University of South Wales and UC Berkley, tested 283 free VPN apps on Google Play Store.
According to the study, 18% of these services did not offer any encryption, and 84% leaked user traffic. Furthermore, "over 80% requested to access sensitive data such as user accounts and text messages."
But the most worrying statistic was that 38% of free VPNs on Google Play contained malware.
"In spite of the promise of privacy, security, and anonymity given by the majority of VPN apps – millions of users may be unawarely subject to poor security guarantees and abusive practices inflicted by VPN apps."

CSIRO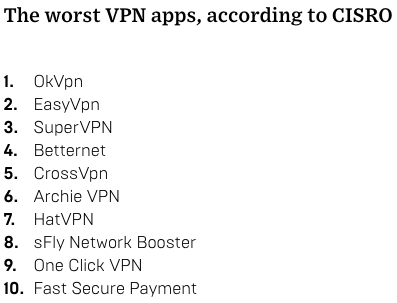 Nonetheless, you can still benefit from these free VPNs if your budget doesn't allow you to buy one.
---
Windscribe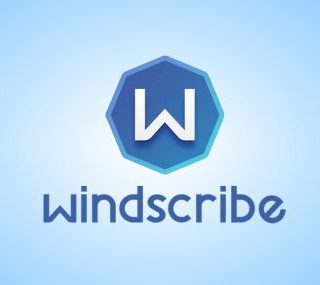 Windscribe offers a very generous package, and it's one of the best free services you can get. It has a 2GB data cap, which you can increase to 10GB if you register with your email address. Fortunately, Windscribe blocks ads and supports P2P file sharing. It also offers impressive speeds of up to 30Mbps.
However, on the downside, the free plan provides limited server coverage of only 11 servers globally.
Here are some of the significant limitations of Windscribe:
11 servers globally
1-20GB data cap
Maximum speeds of 30Mb/s
---
Hide.me VPN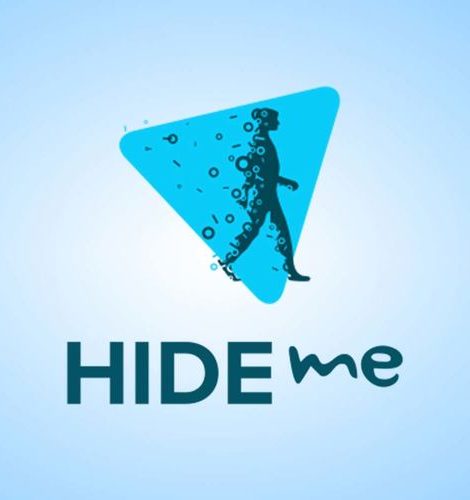 Hide.me VPN is a great free alternative if you wish to get a decent balance of speeds and security. The provider boasts a good number of features that are excellent for streaming and unblocking content. It also offers a monthly 2GB data cap, an automatic kill switch, dedicated WiFi protect function, and P2P support.
Furthermore, You'll also be glad to know that Hide.me VPN follows a strict no-logs policy.
However, the service only offers five server locations and one simultaneous connection.
Here's what Hide.me VPN provides in short:
2GB data cap.
Five server locations globally.
Throttled speeds.
One simultaneous connection.
---
Best Premium VPNs
To avoid the restrictions that free VPNs impose, I recommend you try paid services. That's because they offer a great balance of speed, security, and privacy. This list features some of the highest-ranked VPNs on the market.
These providers bring you budget-friendly solutions to bypass geo-restrictions and safeguard your online privacy and security.
NordVPN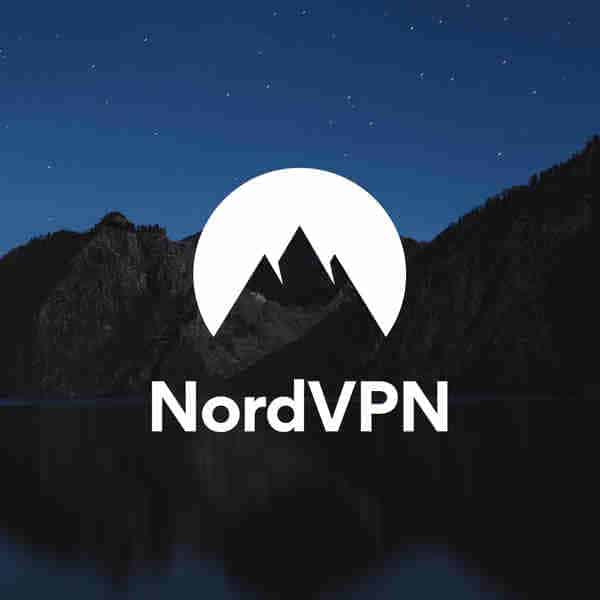 NordVPN is a top VPN that operates from Panama, a country that strongly advocates for cybersecurity and online freedom.
Moreover, Panama doesn't have any obligatory data retention laws to the US or other invasive authorities. The VPN is famous for its advanced security, internet freedom, and complete privacy (no-logs policy).
Moreover, it boasts the largest network of servers in the industry, and its speeds are so fast you can enjoy buffering-free HD content. Also, it works excellently with streaming giants like Netflix, BBC iPlayer, Hulu, and many more.
In 2017, NordVPN announced that it is operational in China, thanks to its obfuscation technology. Moreover, the company promises "Internet with no borders," something that is a big plus ahead of its competitors.
But the best part is that NordVPN is one of the cheapest services in the industry. If you subscribe to its three-year plan, you'll pay a sum of $125.64, which equals $3.49/month when you break it down. That means you'll save 70% on your monthly subscription.
Furthermore, you'll benefit from a no-questions-asked, 30-day money-back guarantee.
---
Surfshark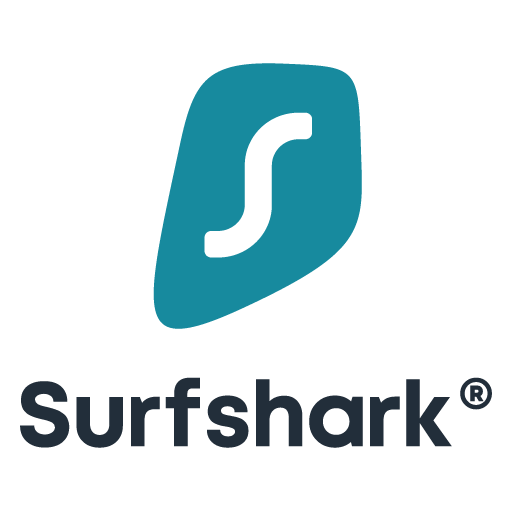 Surfshark is somewhat a new service, but it's already created quite the buzz as one of the fastest VPNs in the business. The VPN packs all the desirable benefits, including best-in-class encryption, fast speeds, and a vast server network. It can also circumvent online restrictions and give you access to Netflix and other top streaming sites.
Furthermore, the company offers top-tier, 24/7 customer support, and is the cheapest VPN option among elite brands. Notably, its most affordable plan goes for $1.99 per month, billed at $47.76 every 12 months. Surfshark also covers every package with a 30-day money-back guarantee.
The VPN is particularly an excellent option for users looking to stream HD content, torrent anonymously, or visit China. It also supports unlimited device connections so that you can secure your computer, tablet, and phone at the same time.
I believe Surfshark compares well against other top VPNs, and it could give them quite a run for their money.
---
Ivacy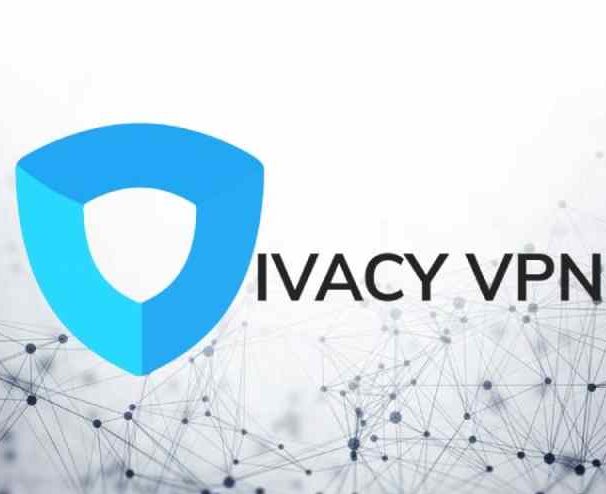 This Singapore-based VPN was established back in 2007. That means the company has over a decade of experience in offering excellent speeds and military-grade security and privacy. It is also famous for introducing split-tunneling to the VPN industry.
Moreover, Ivacy runs a robust network of 1000+ servers in 100+ locations across 50+ countries around the world. It also offers reasonable pricing, with its cheapest plan going for $54 every two years ($2.25/month). You also get to enjoy a hassle-free 30-day money-back guarantee.
Additionally, Ivacy is a feature-packed VPN housing some of the best features. That includes a kill switch, NAT Firewall, P2P Support, Secure DNS, IPv6 leak protection, split tunneling, and a dedicated IP. Otherwise, Ivacy is an excellent choice for unblocking geo-restricted content like streaming services and torrent sites.
---
IPVanish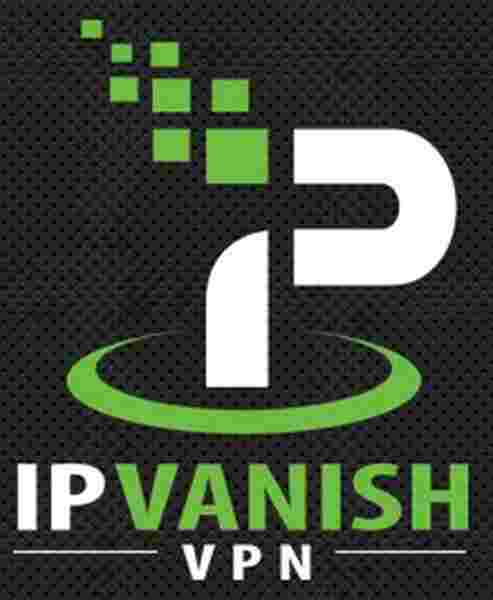 IPVanish is a perfect VPN option that offers speed, efficiency, and first-rate security and privacy. It has been around since 1999 and is now one of the top brands in the industry. That is thanks to its top-tier perks like the automatic kill switch, double VPN, perfect forward secrecy, split tunneling, DNS &IPv6 leak protection, WiFi protection, and P2P support.
Additionally, IPVanish supports P2P file-sharing activity, making it an excellent choice for torrent lovers. It operates an extensive network of servers around the world. And even though the company is located in the USA, it follows a strict zero-logs policy. As a result, the provider doesn't store or share user data
IPVanish is also is optimized for Kodi streaming, thanks to its unlimited bandwidth and server switching options. The VPN allows up to 10 concurrent device connections and offers a 7-day refund policy.
---
ExpressVPN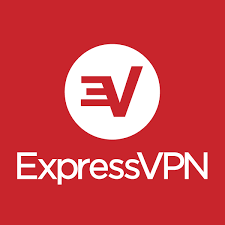 ExpressVPN offers blazing-fast speeds through its vast network of 3000+ speedy servers. It is also an excellent option for Kodi and other streaming services, thanks to its unlimited bandwidth and no data throttling.
The company uses military-grade AES 256-bit encryption, alongside other impressive features such as a kill switch, DNS & IPv6 leak protection, double VPN, split tunneling, and more.
In terms of privacy, ExpressVPN also implements a rigorous no-logging policy. Moreover, it took the British Virgin Islands as its base of operation, a country without data retention laws. That means ExpressVPN doesn't store connection logs.
However, it is a bit pricey ($12.95/month). But it's well worth every penny. You can test it out for one month then demand a full refund if you're dissatisfied with the service. That's because there's a hassle-free 30-day money-back guarantee.
---
VPN Verdict
Even though free VPNs don't cost a thing, they are extremely dangerous. As you can see from the above study, most of them invade your privacy and security in one way or another. Heck, almost two-thirds of free VPNs contain malicious software that can put your device and sensitive data at risk.
Therefore, don't think twice about it and get yourself a premium, paid VPN service. It might cost a few bucks, but your online safety and anonymity will remain intact. Furthermore, they'll give you access to any restricted Internet content.
And if you want my advice, go for ExpressVPN. According to our tests, it is the number VPN provider in the business. Here's what you'll get in a nutshell:
Pros
Military-grade encryption: AES 256-bit.
No-logging policy.
DNS leak protection and a kill switch.
3,000+ servers in 160 locations across 94 countries.
Compatible with iOS, Windows, Android, macOS, Linux, and Kindle Fire.
Works with every major streaming channel.
Offers a Smart DNS proxy called MediaStreamer.
Five simultaneous device connections.
Phenomenal speed rates.
30-day money-back guarantee.
24/7 customer support service with live chat feature.
Supports P2P and torrenting activities.
Based in the British Virgin Islands.
---
Free VPNs vs. Paid VPNs – The Wrap-Up
If the experience we've gathered from the world of online privacy is anything to go by, then you should know that opting for free services is often a high cost to bear. Free VPNs may seem like the right choice for taking back your online freedom, but you'll end up selling your information to third parties.
Of course, you can avert this outcome by selecting any of the above premium VPNs. And with the recent changes to the EU's Article 13, users in Europe should make wise choices so that they don't get caught by authorities or intelligence agencies.
Otherwise, you can always take advantage of the money-back guarantee that paid VPNs provide. Since most premium services offer on month in their refund policy, it is quite sufficient to test their features before subscribing to them.
Do you think free VPNs are worth the risk? Tell us what you think below.