Reviews
Best Streaming Sites and Services in 2023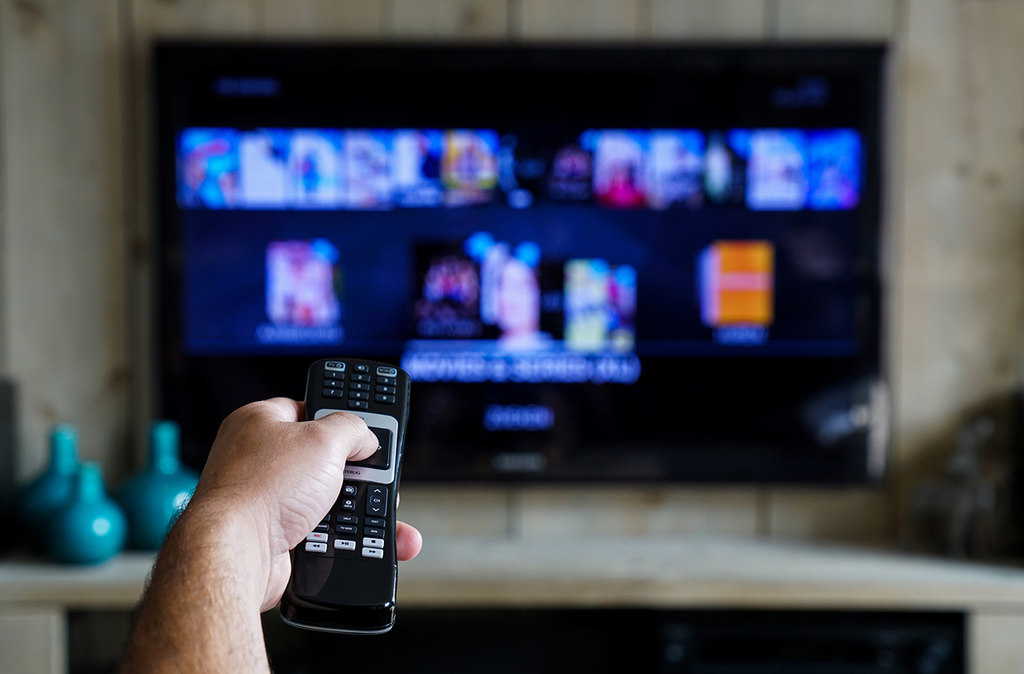 Streaming vs. cable
Type of streaming services
Best Streaming services and channels
Top shows and programs
Are streaming services accessible from anywhere?
Unblock streaming websites with a VPN
The End
Step aside, regular TV! There's a new sheriff in town. The meteoric rise of streaming services has drastically changed the way we watch television. As a result, the traditional cable is in decline. Today, more and more people are opting to cut the cord and subscribe to their favorite streaming channels instead.
And who can blame them? These services are cheaper and much more convenient than cable subscriptions. They offer video-on-demand (VOD) content, which means you can stream your favorite series and movies whenever you want. All you need is a fast internet connection and Eureka! The latest shows at your fingertips.
But as the popularity of streaming websites grew, their numbers started to increase, and the competition got fiercer. Therefore, the best streaming services resorted to producing original content. Netflix released the likes of House of Cards, Black Mirror, and Stranger Things. Other channels followed suit like Hulu and HBO, who produced The Handmaid's Tale and Game of Thrones respectively.
All these shows earned rave reviews and widespread popularity. Some of them even received Emmy awards. This makes streaming services a force to be reckoned with, not just as a video provider, but as a content producer as well.
In this guide, I'll do a walkthrough of the best streaming services in 2023 that offer hit shows and programs.
---
Content Overview
---
Streaming Services – How Do They Work?
Streaming services require a monthly paid subscription and usually offer multiple plans (basic, premium, etc.). You'll need a fast internet connection to be able to stream the shows you want to watch. Your internet speed should vary between 3-25 Mbps, depending on the quality of the video (standard, HD, Ultra HD, 4K…).
Furthermore, if you wish to watch series and movies on your television set, it's better to have a Smart TV. That's because it will feature the most popular streaming channels like Netflix, Hulu, Amazon Prime Video, and YouTube.
But it's not the end of the world if you don't have one. You can always use a streaming box or stick like Roku, Chromecast, and Fire TV. Then, you simply connect the device to your TV, and you'll have access to the best streaming services.
Alternatively, you can stream whatever you want to watch on your laptop then connect it to your telly via an HDMI cable. That's what I did before I bought my Smart TV.
---
Streaming Service vs. Cable Subscription
As I mentioned earlier, subscribing to a standalone service will cost you less money than a full cable subscription. Sure, the latter will provide a lot more channels, but let's face it, you won't watch most of them. Besides, streaming services offer plenty of add-on channels, but for a price, of course.
And the best part of it is that you can cancel your streaming service at any given time because there is no contract between you and the provider. Meanwhile, a lot of cable companies still force subscribers to sign long-term contracts.
According to a Nielsen report, cord-cutting in the US has grown by 48% between 2010 and 2018. The study shows that 16 million American households no longer rely on cable or satellite subscriptions for their daily TV dosage.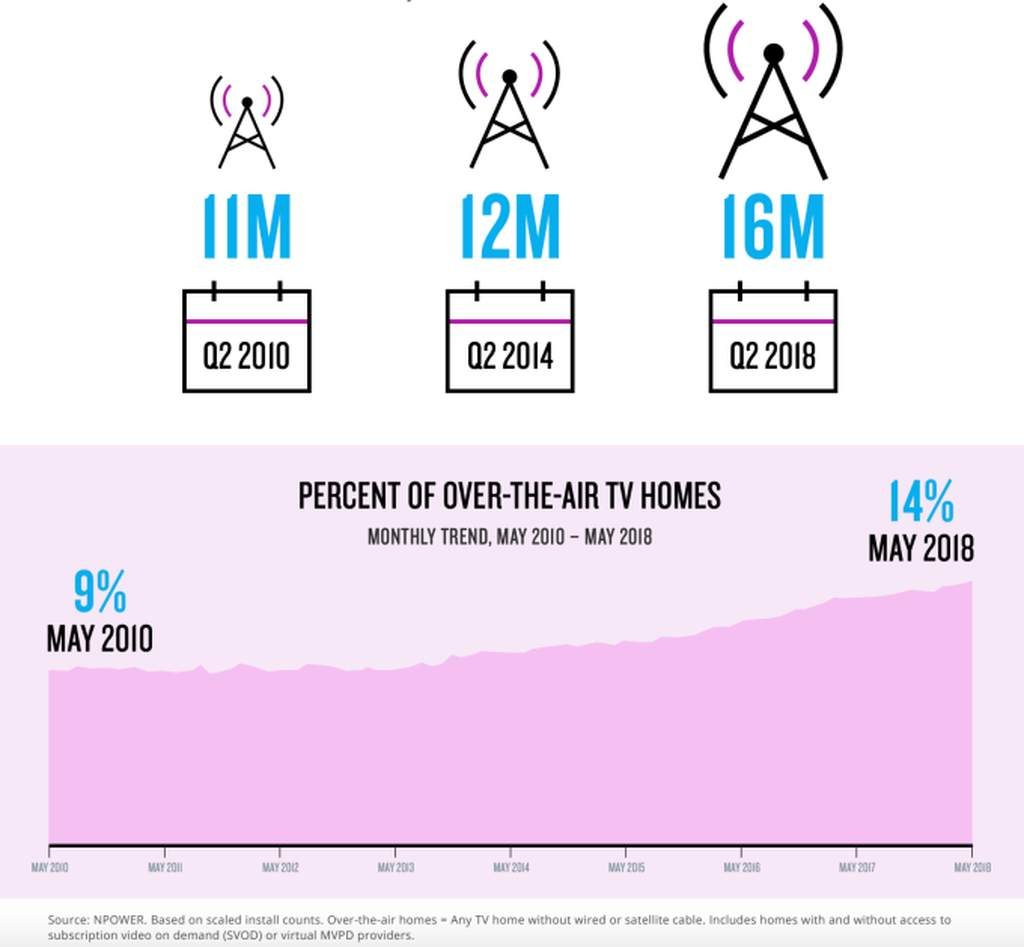 Even PwC's annual consumer intelligence report showed a decline in cable subscriptions. Only 67% of consumers were pay-tv subscribers in 2018, down from 77% in 2016.
These stats show just how popular OTT services are among consumers. After all, why would you want to pay extra to watch TV? Amazon Prime Video offers a $2.99/month plan for new subscribers during the first six months. The price increases to $5.99 after that period. Hulu also has a cheap basic plan that costs $5.99 a month.
But even if you subscribe to premium packages, your fees will most likely remain below the $60 margin.
Meanwhile, the average cost of basic cable subscriptions in the US costs no less than $70. Therefore, despite all the add-ons that you select when you sign up for a streaming service, your monthly fee will remain lower than with a cable contract.
---
Types of Content on Offer
Each streaming channel offers content differently. Netflix, for instance, only provides pre-recorded, VOD programs. Others like DirecTV Now, however, have a Live TV feature that allows viewers to stream episodes as soon as they air. Some even have both VOD and live programming.
VOD: Video-on-demand services like Netflix or Amazon Prime Video allow you to watch any series or movie whenever you want. For example, the third season of Stranger Things was released on July 4. Viewers were able to binge-watch the series in one sitting or watch one or two episodes each day.
Live TV: There are streaming services like HBO Go that offer live programs. Game of Thrones episodes, for example, would air each Sunday at 9 pm (Eastern Standard Time). However, once it screened, viewers could stream it at any time.
---
Best Streaming Services in 2023
Streaming channels are showing no signs of stopping. Today, some of the best series we watch are produced by streaming services like Netflix, Hulu, and Amazon Prime Video. The success of such providers depends on the library or catalog that they offer, subscription fees, and HD content.
Netflix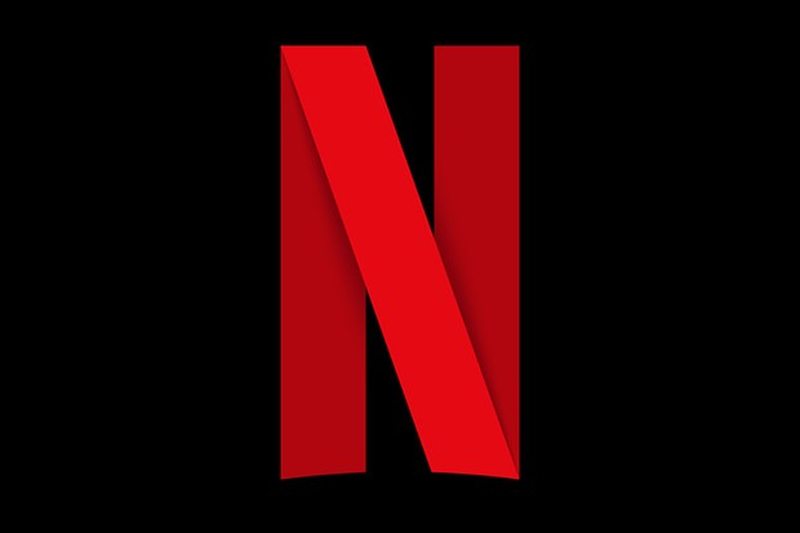 Before Netflix became the streaming giant that it is today, it started out as a DVD sales and rental business by mail. That was way back in 1997. Ten years later, the company decided to abandon the DVD business and move towards video-on-demand. It proved to be a huge success.
As of Q2 of 2019, Netflix had over 151 million subscribers worldwide, and an additional 6.5 million if you include free trials, according to Statista. And to think Blockbuster refused to acquire the company for $50 million back in 2000.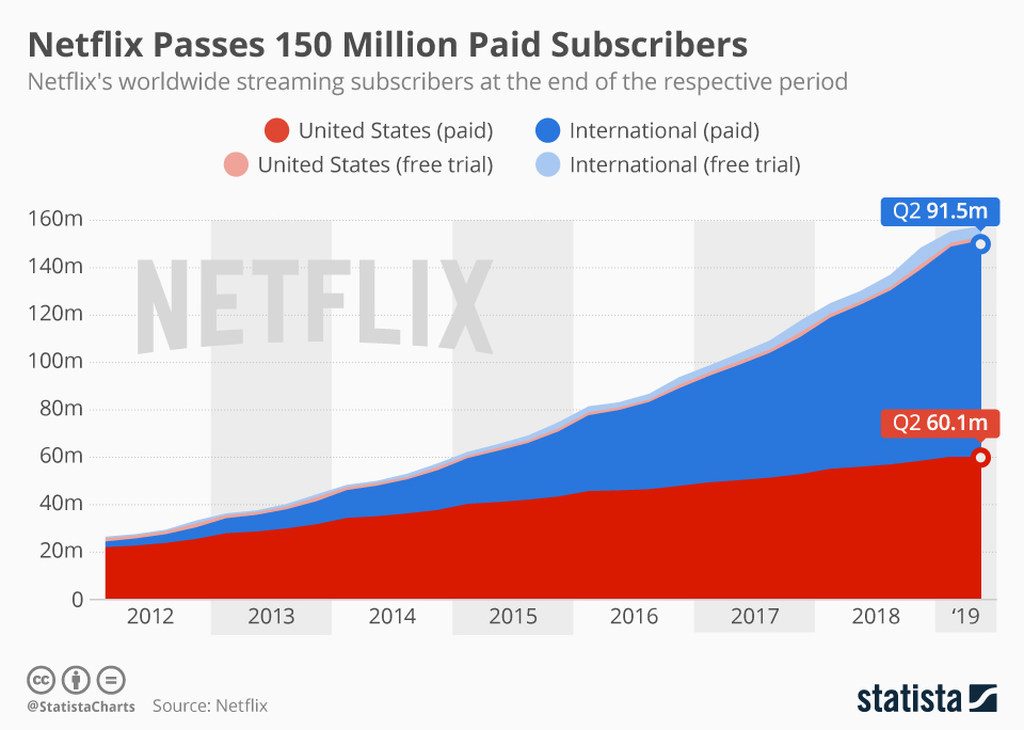 Netflix has a wide variety of series, movies, documentaries, and programs under its belt, with new titles, added every day. But its most impressive shows are the Netflix Originals, content that's produced or distributed exclusively by the streaming service. They include award-winning series like House of Cards, The Crown, Black Mirror, and Stranger Things.
"We, like HBO, are advertising free. That remains a deep part of our brand proposition; when you read speculation that we are moving into selling advertising, be confident that this is false."

Netflix
All these shows are available starting $8.99 a month for the Basic plan. If you wish to upgrade and stream videos in HD, you'll have to subscribe to the Standard package ($12.99). You'll also be able to watch Netflix on two devices at the same time.
As for the Premium plan, it allows four simultaneous connections and lets you stream your favorite shows in Ultra HD. However, you'll have to cough up a $15,99 monthly subscription fee.
What to Watch on Netflix
Netflix has a wide variety of series, movies, documentaries, and original content. The ones you shouldn't miss are:
Stranger Things
Black Mirror
Orange Is the New Black
Peaky Blinders
The Crown
13 Reasons Why
Money Heist
Lucifer
Bodyguard
Narcos
I Am Mother
The Irishman
Fyre
Spotlight
Roma
Always Be My Maybe
Bird Box
Baby Driver
Conversations with a Killer: The Ted Bundy Tapes
Pros
Rich library.
Offline downloads.
4K and Ultra HD are available.
Good recommendation system.
Well-organized interface.
Frequently updated content.
Ad-free.
Cons
Expensive Premium plan.
Titles are frequently off the shelf.
---
Hulu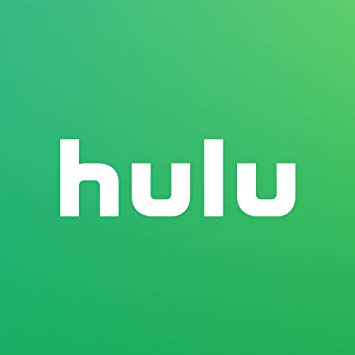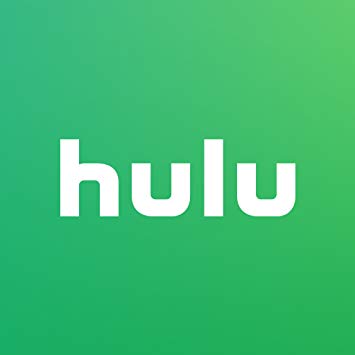 Disney recently took full control of Hulu after it agreed to acquire Comcast's one-third stake for a minimum of $5.8 billion. The sale price depends on Hulu's market valuation, which will be reviewed by an independent party.
However, Disney plans to launch its own streaming service, Disney+, by November this year. This puts Hulu in unchartered territory as its fate remains unknown. But earlier in August, Disney announced it would offer a triple threat bundle package of its streaming channels once it launches. The services include Disney+, Hulu, and ESPN+, all for $12.99 a month.
This means that whatever happens, Hulu is an integral part of Disney's streaming strategy.
"Hulu represents the best of television, with its incredible array of award-winning original content."

Robert Iger, CEO of The Walt Disney Company
Hulu is an excellent cable alternative for all cord-cutters out there. Thanks to some diverse streaming options, the service provides viewers with some classic shows and movies, as well as a live TV feature. I'm talking about more than 60 channels for live sports, news, and entertainment.
Hulu gives you access to the biggest networks and channels, including HBO, STARZ, CINEMAX, and Showtime. Now that's a lot of entertainment. However, these add-ons will cost you extra. The basic monthly subscription for Hulu is $5.99, a very fair price considering the competitors on this list.
But the No-ads feature will bump that monthly fee to $11.99. And if you want to enjoy the Hulu + Live TV plan, you'll end up paying $44.99 per month ($50.99/month for the ad-free version).
That may sound like a lot of money, but TV lovers will deem it as necessary to stream the latest shows and movies.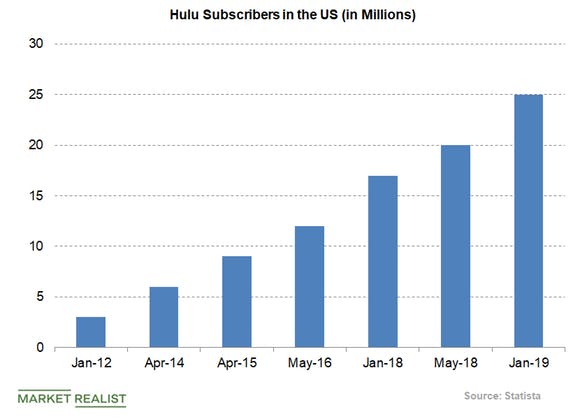 Top Shows and Programs on Hulu
Hulu is home to some of the best TV shows that you don't want to miss. That includes classic and the latest series and movies.
The Handmaid's Tale
Catch-22
Castle Rock
Veronica Mars
Harlots
PEN15
The Act
11.22.63
The Path
The Looming Tower
Marvel's Runaways
Casual
Mother
I, Tonya
Silence
Vice
The Dark Knight
Mom and Dad
Pros
Live TV.
Reasonable subscription fees.
Good-quality original programs.
Add-ons to improve the TV experience.
Two simultaneous connections.
Cons
Ads.
No offline viewing.
Limited 4K content.
No streaming Live TV on PS4/PS3.
---
YouTube TV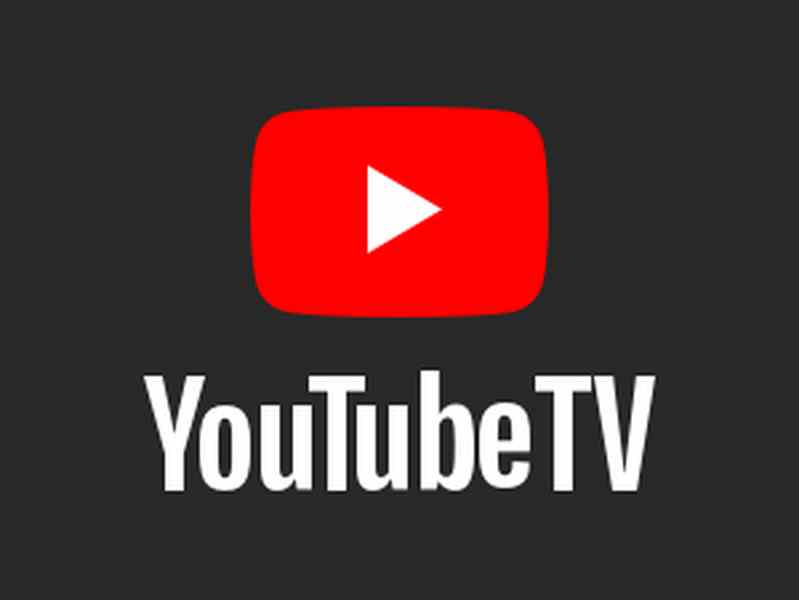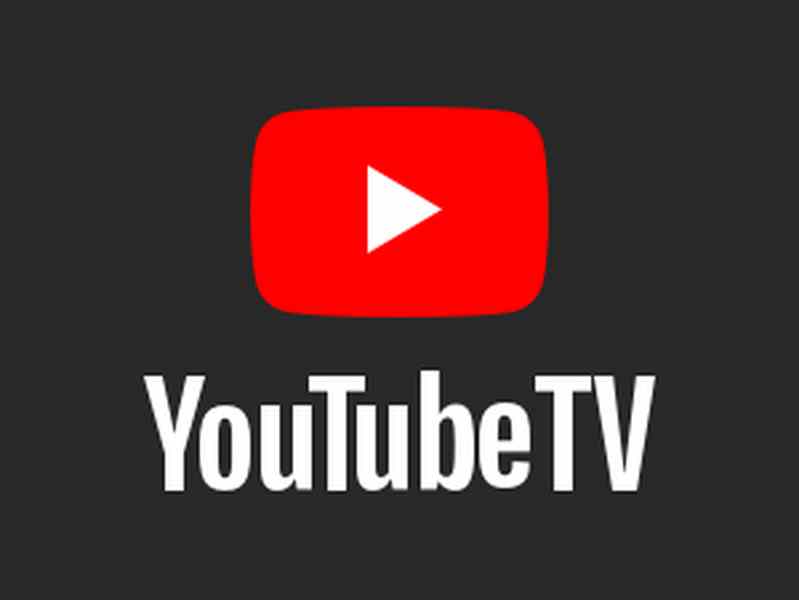 If you want an example of the smartest business deals that were ever struck, then Google acquiring YouTube has to be among the top results. On October 9, 2006, Google bought the video-sharing platform for a then-whopping $1.65 billion.
Today, YouTube is the second most visited website behind Google, with over 25 billion visitors per month. More than one billion hours of YouTube content are viewed each day, and 500+ hours of material are uploaded each minute. Yes, these are staggering figures.
In 2017, YouTube launched its internet television service to bring viewers a VOD, live TV, and cloud-based DVR experience like no other. YouTube TV is home to more than 70 channels that broadcast live-action sports, news, and entertainment. It started out in a few locations throughout the USA but soon branched out to cover the entire nation (99.5% of US households).
The cloud-based VDR allows you to record as much content as you want and store it for up to nine months. Other live TV streaming services impose storage time limits, but YouTube TV gives you more than enough time to catch up on everything you want to watch.
The networks on offer include the likes of ABC, CBS, Fox, NBC, AMC, BBC, Showtime, SyFy, YouTube Originals, CNN, Cartoon Network, Disney, ESPN, NBA TV, Fox Sports, NBC Sports, and much more.
A monthly YouTube TV subscription costs a hefty $49.99, and any add-on will take the fee even higher. However, with more than 70 channels available, you won't think it's that expensive. In fact, according to the streaming service, if you cut the cord and sign up for YouTube TV, you'll save up to $600 a year.
YouTube TV Must-Watch
YouTube TV allows you to watch any show that its channel list provides live. But it also features a lineup of impressive YouTube Originals.
Cobra Kai
Impulse
Dallas & Robo
Youth & Consequences
Lifeline
Good Game
Sideswiped
Origin
Wayne
Weird City
Kevin Hart: What the Fit
Stonewall Outloud
Viper Club
D. Nunez
12 Deadly Days
Champaign Ill
Pros
70+ channels (rich content).
Lots of supported devices.
Live TV.
Nine-month content storage.
Good quality videos.
Cons
A bit expensive.
Some channels like HBO are missing.
---
Amazon Prime Video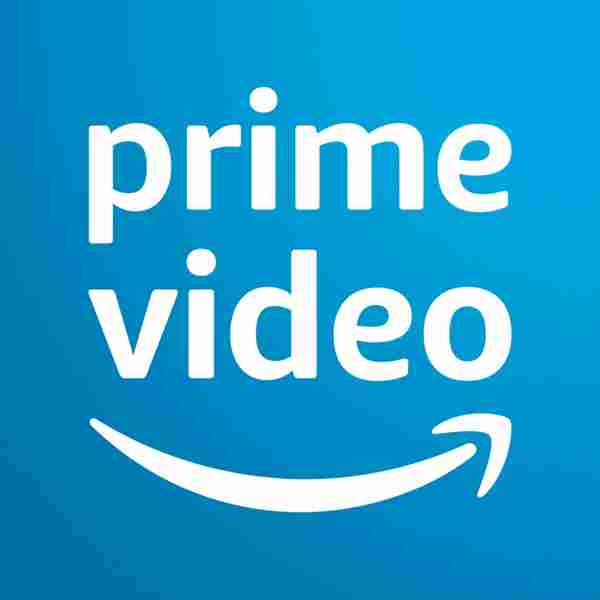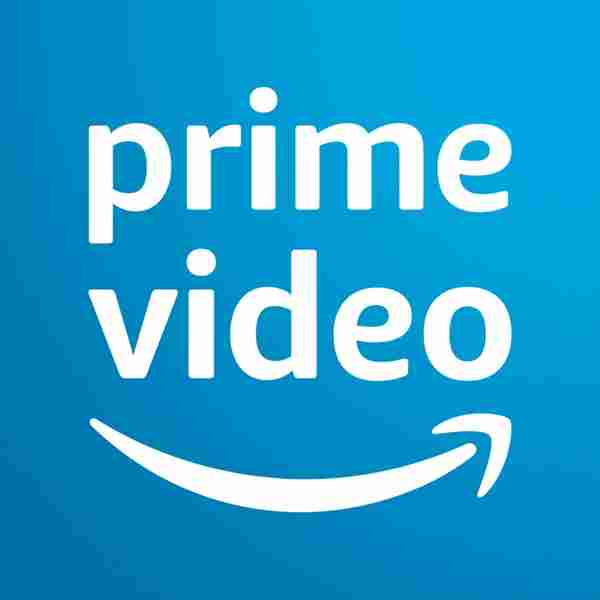 Amazon launched its streaming channel in 2006 under the name Amazon Unbox. Thirteen years and a couple of renames later, Prime Video became one of the most significant video-on-demand services in the world. In 2016, it expanded globally to cover almost every country (except for Cuba, China, Syria, Iran, and North Korea).
Prime Video features a catalog of the most popular movies and shows, in addition to exclusive Amazon Original shows and series. Viewers can stream, rent, or buy their favorite programs. And the best part of it all is that new subscribers can benefit from an introductory price of $2.99 per month for the first six months. After that, the membership renews for $5.99/month.
This makes Prime Video one of the cheapest streaming services on the list. It even has a 30-day free trial period. However, that's not the only plan Amazon offers for users. The Amazon Prime account brings forth plenty of features and benefits for $12.99. They include Prime Video, and Prime Reading, as well as shipping and shopping perks.
Amazon Prime Video supports offline viewing and 4K videos. It is also compatible with every major operating system like Android, iOS, PC, Mac, Fire devices, PS4, Xbox, and Smart TVs. Furthermore, you can share your account with two other users at the same time.
What's On Amazon Prime Video
Amazon Prime Video has a vast lineup of Amazon Originals, in addition to classic movies, series, and kids shows. All these programs are available for streaming, renting, or buying.
Jack Ryan
The Man in the High Castle
The Marvelous Mrs. Maisel
Good Omens
Bosch
Fleabag
King Lear
Homecoming
Ordeal by Innocence
Goliath
Mozart in the Jungle
One Mississippi
Patriot
The Grand Tour
Gringo
Life Itself
Yardie
Last Flag Flying
Manchester By the Sea
Pros
Various content.
Inexpensive.
Beneficial subscription plans.
Plenty of good Amazon Originals.
Compatible with most devices
Cons
No frequent updates for shows.
Add-ons cost extra.
No Chromecast support.
---
PlayStation Vue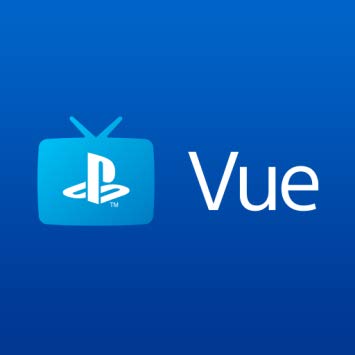 Contrary to what you might think, PlayStation Vue does not require a PS4 or PS3 console. In fact, you can download the app on PlayStation, Roku, Apple TV, Fire TV, iOS and Android devices, Chromecast, PC, and Mac. Sony launched the OTT service in 2015.
PlayStation Vue offers VOD, live TV, and cloud-based DVR to users and its content features series, movies, sports, and entertainment. Viewers can subscribe to three plans starting at $49.99 per month. This Access plan includes almost 50 channels like ABC, CBS, Fox, AMC, ESPN, National Geographic, and more.
As for the Core plan, it features more channels like NBA TV, MLB Network, Net Geo Wild, beIN Sports, MSNBC, and more. It costs a monthly fee of $54.99, with additional add-ons taking the price even higher. The Elite plan has 80+ channels for $64.99, while the Ultra package gives you access to HBO and Showtime for $84.99.
You can add standalone channels for a few extra bucks. The Sport pack will cost you an additional $10, while HBO and Showtime have a $15 and $10.99 charge, respectively.
Moreover, you can record your favorite shows and store them for up to 28 days before you watch them later. Also, PlayStation Vue allows up to five concurrent devices and enables each user to create his/her own profile. This makes video recommendations much more efficient.
PlayStation Vue Channel List
Since PlayStation Vue gives you access to more than 80 channels depending on your subscription, you can stream any program that these channels broadcast. You can even watch them live.
ABC
AMC
Animal Planet
BBC America
Cartoon Network
CBS
CNBC
CNN
Cozi
Discovery
Disney Channel
E!
ESPN
ESPN2
Food Network
Fox
Freeform
NBC Sports Network
BeIN Sports
NBA TV
MLB Network
NFL Network
Showtime
HBO
Pros
Wide range of channels.
Cloud-based DVR.
Support for several platforms.
Live TV.
Five concurrent devices.
Cons
Expensive.
No channels from Viacom.
---
HBO Go and HBO Now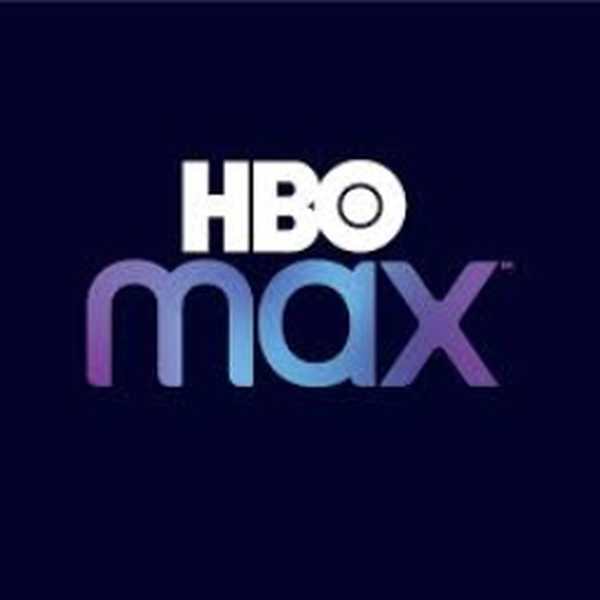 If you're a TV buff who enjoys good-quality TV shows, then you got addicted to at least a couple of HBO programs at some point. Game of Thrones, Westworld, Chornobyl, The Sopranos; the list goes on and on. This excellent lineup of series earned HBO numerous awards and critical acclaim. It also put HBO Max among the streaming giants.
HBO shows have dominated the Emmy nominations scene for the past 17 years (except in 2018 when Netflix outshone it). Back in 2021, HBO was nominated for an astonishing 137 Emmy nominations, with Game of Thrones receiving 32 alone.
And with the Game of Thrones prequel all set for streaming, you just know that the HBO awards cabinet is set for further additions.
That's the quality you'll get when you subscribe to HBO Max. The content alone is worth the hefty $9.99/month price tag.
HBO vs. Netflix
And the good news is that the network will increase the production of original movies and series to 150 hours in 2019. That's double the amount it had last year.
The move aims to form stronger competition with Netflix, which reigns king of original content. In 2018, HBO had a total of 500 hours of Originals 2018, including series, movies, documentaries, talk shows, and other programs. Meanwhile, Netflix had 483 hours of original programming in the first quarter alone and a total of 2,392 hours throughout 2018.

So as you can see, HBO is still way behind in that term.
But there's no denying the quality of HBO shows. Some even credit it with initiating the golden age of television.
Shows Not to Miss on HBO Max
One thing you can definitely bet on when subscribing to HBO's streaming service is entertainment. The movies, series, documentaries, and other content are simply outstanding.
Game of Thrones
Chernobyl
Westworld
Succession
Barry
Sharp Objects
Ballers
Big Little Lies
Boardwalk Empire
Curb Your Enthusiasm
Deadwood
Entourage
Sex and the City
The Sopranos
Girls
Gentleman Jack
His Dark Materials
True Detective
Veep
Pros
Award-winning shows and programs.
Compatible with most operating systems.
Modern design for apps.
Excellent streaming performance.
---
DirecTV Stream (AT&T TV Now)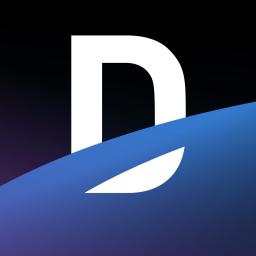 DirecTV recently got itself a new name, DirecTV Stream. The channel offers a variety of plans for subscribers. The Plus package features over 45 channels, including HBO, ABC, BET, CBS, and ESPN. It costs a monthly fee of $50, which seems fair. However, things start to get pricey when you consider any updates.
The Entertainment Plan brings forth more than 70 channels, including HBO, Cinemax, and a host of sports coverage for $70/month. Adding STARZ requires an additional $34 per month for the Ultimate Plan. And if you go for the Premier package, you'll have to cough up a monthly fee of $149.99/mo for 125+ channels.
Despite the vast array of channels, you'll be able to watch, the cost of some of these plans seems ludicrous. Nonetheless, even if you choose the most basic package, you'll still have access to some amazing content.
Furthermore, you can benefit from 20 hours of free DVR storage that keeps recordings for 30 days.
Top Channels Available on DirecTV Stream:
The channels that DirecTV Stream provides depend on your subscription plan, but even the basic has an impressive lineup. Here's what's in store if you subscribe to the streaming service:
Cinemax
HBO
ABC
Audience
BET
Boomerang
Bravo
Cartoon Network
CBS
CNBC
CNN
Comedy Central
CW
Disney Channel
E!
ESPN
Fox
FX
MSNBC
MSG
MTV
National Geographic
NBC
Telemundo
Pros
A wide array of channels.
Various packages.
DVR storage.
Cons
Expensive.
No support for gaming consoles.
---
BBC iPlayer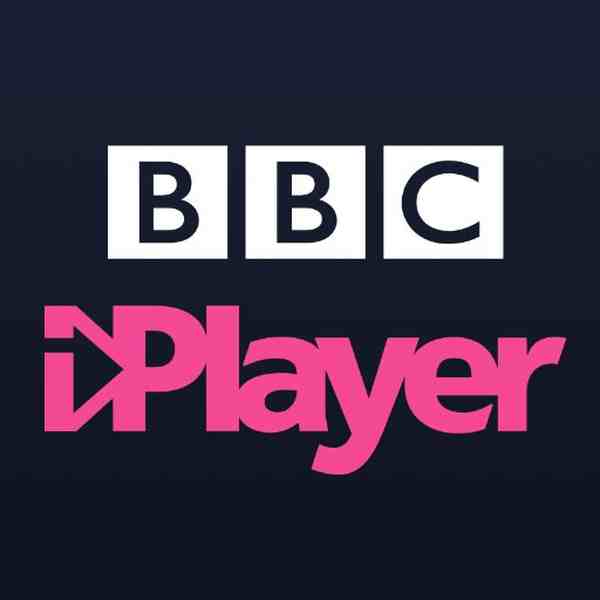 US streaming services aren't the only channels that offer premium-quality television. British TV is also quite famous around the world, especially when it comes to drama series. Doctor Who, Sherlock, Luther, and Peaky Blinders are just some of the shows that earned critical acclaim and approval ratings.
And BBC iPlayer is home to all of these programs and much more. The streaming channel is one of the best in the UK, thanks to a lineup of fantastic content that covers several categories like Drama, movies, art, history, documentaries, sports, and news.
It even features some good old classics like Pride and Prejudice, Sense and Sensibility, and Jonathan Creek.
In other words, if you're a fan of British television, BBC iPlayer is a must-have. The only problem is that the shows are only available for 30 days after they air, which means you better stay up-to-date.
This issue had a significant impact on BBC iPlayer's popularity in the UK, with viewers opting for Netflix or Amazon Prime Video instead. However, the service recently got the nod from media regulator Ofcom to keep shows on the shelf for a year.
Creating a BBC account won't cost a dime, but you'll need a UK TV license to watch BBC iPlayer or any other channel. It costs £147 (almost $179) a year, and you can't watch TV without it.
Competition With Other Streaming Giants
BBC Director-General Lord Tony Hall revealed that iPlayer would reinvent itself by 2020 to be "the number one online TV service in the UK."
"We need it to make the leap from a catch-up service to a must-visit destination in its own right."

Tony Hall, BBC Director-General
The recent approval to keep shows available for a year will certainly help with that vision, and so will Britbox. This subscription service is the result of a cooperation between BBC and ITV to rival giants Netflix and Amazon Prime Video.
Britbox will include shows from both broadcasters and will launch later this year for a price of £5.99 (about $7) per month. It will also feature new and original programs explicitly made for Britbox.
Best Shows on BBC iPlayer
As a massive fan of British drama, I think BBC iPlayer is your go-to destination. Here's my list of suggestions for the best programs available on the streaming service:
Sherlock
Peaky Blinders
Bodyguard
Luther
killing Eve
Doctor Who
Gentleman Jack
Eastenders
Ambulance
What Do We Do in the Shadows?
MotherFatherSon
Poldark
Mayan MC
Top Gear
Fleabag
Pros
Rich catalog.
Various categories.
You can stream it on all major devices.
Cons
Shows are only available for 30 days (for now).
---
Where Are These Services Available?
With the exception of Netflix and Amazon Prime Video, the streaming channels on this list are geo-restricted. This means that they are not available outside their respective regions.
Hulu, YouTube TV, PlayStation Vue, HBO Go/HBO Now, and AT&T TV Now are only accessible inside the United States. As for BBC iPlayer, it is geo-blocked outside the United Kingdom.
Even Netflix and Amazon Prime Video, which are available in almost every country, offer different content to subscribers. Their libraries differ depending on each region.
Therefore, the only way to gain unlimited access to all of these services is with a Virtual Private Network (VPN).
---
What is a VPN?
A VPN is a tool that tricks the World Wide Web by changing your online location. It has a network of private servers that cover key areas across the globe. As soon as you connect to any one of them, your VPN will create a secure tunnel between your device and the internet. Then, it will encrypt and reroute your traffic through it.
The tunnel prevents third parties from monitoring your online activities. This means that your ISP, government authorities, and hackers cannot read your data, even if they somehow get their hands on it.
But privacy isn't the only characteristic of a VPN. When your provider redirects your internet connection through a server of your choice, it changes your IP address as well. Your new IP will reflect your server's location, which means that if you connect to a Canadian server, you'll get a Canadian IP address.
Consequently, your online location will appear to be from Canada, and you'll have access to every Canadian-restricted website.
---
VPN Installation – the Steps
Virtual private networks have dedicated applications for every major operating system, which means that installing them on your device will be a breeze. In fact, you can set them up faster than you can say Casa de Papel. Well, maybe not that fast. But still, it's pretty easy.
Choose a trustworthy and efficient VPN service. If you don't have time for thorough online research, then don't worry. Select any provider from my suggestion list below. They are the best VPNs to unblock streaming services.
Then, go to the Google Play Store or Apple's App Store to download and install the VPN app. The process should take about two minutes, depending on your internet connection speed.
Once the installation is complete, launch the VPN app and connect to a server from the US or the UK. It all depends on which streaming service you prefer.
When the server connection is established, you can go to the channel's website or app. Notice that the geo-error message is no more.
Now, you're free to stream your favorite shows no matter where you are.
---
Best VPNs to Bypass Geo-blocks
When it comes to popular streaming services like Netflix, Hulu, and BBC iPlayer, you should know that a lot of VPNs cannot get past their geo-blocks.
That's because these services have blacklisted VPN IP addresses to comply with requests from content producers and prevent copyright violations. Therefore, you must use elite VPN services that can still unblock streaming giants like the ones on this list.
This means that free providers like Hola VPN are off-limits. Users who subscribe to such services end up paying a high fee: Their online privacy and security.
Free VPNs store your data and sell it to the highest bidding advertising company. That's how they make their money. Furthermore, their encryption protocols are a joke, and they are extremely slow. Heck, even some of them contain malware.
Bottom line, not all VPNs are safe to use. And if you're confused about which service you get, I rounded up a list of the best VPNs to unblock streaming channels.
ExpressVPN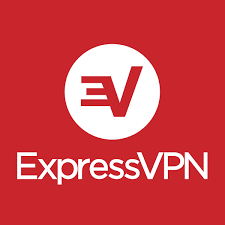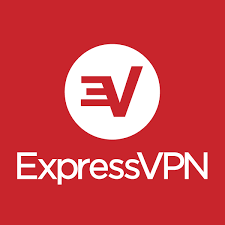 Remember the catchy song from the 1984 hit movie "Ghostbusters"?
"If there's something strange in your neighborhood, who you gonna call?"
Well, ExpressVPN will make sure that nothing ever goes wrong with your device or data so that you don't have to call anyone to fix it. Yes, this provider is the ultimate precautionary measure against malware, cyber threats, geo-blocks, and invasions of privacy.
ExpressVPN uses AES 256-bit encryption, which is the strongest protocol on the market. The US government uses this encryption to prevent hackers from gaining access to sensitive data.
"256-bit keys means 2256 or 1.1 x 1077 possible combinations. That's 115,​792,​089,​237,​316,​195,​423,​570,​985,​008,​687,​907,​853,​269,​984,​665,​640,​560,​000,​000,​000,​000,​000,​000,​000,​000 combinations! A brute-force attack on a 256-bit keyspace is simply infeasible."

ExpressVPN
Moreover, this provider doesn't keep records of your internet activity or connection. It implements a stringent zero-logs policy and never shares any data with any third parties, including government agencies. That's because it is based in the British Virgin Islands, a country outside the jurisdiction of the Five Eyes alliance and where data retention laws don't exist.
As for accessing restricted websites like streaming services, I doubt you'll find a better option than ExpressVPN. Its massive network of 3,000+ servers in 94 countries ensures that any channel is accessible. And because it provides high levels of speed, streaming will be a blast (no buffering).
I highly recommend you use ExpressVPN because based on my experience, you won't find another provider that offers such features.
Pros
Located in the British Virgin Islands.
Military-grade encryption.
Kill switch to cut your connection in case of malfunctions.
Vast server network.
30-day refund program.
Five simultaneous devices per account.
Free Smart DNS service (MediaStreamer).
iOS, Android, Mac, and PC-compatible.
No-logs policy.
Access to all streaming services.
It allows torrenting and P2P activity.
24/7 customer support with live chat feature.
Unlimited bandwidth.
Cons
A pricey monthly subscription fee of $12.95
---
NordVPN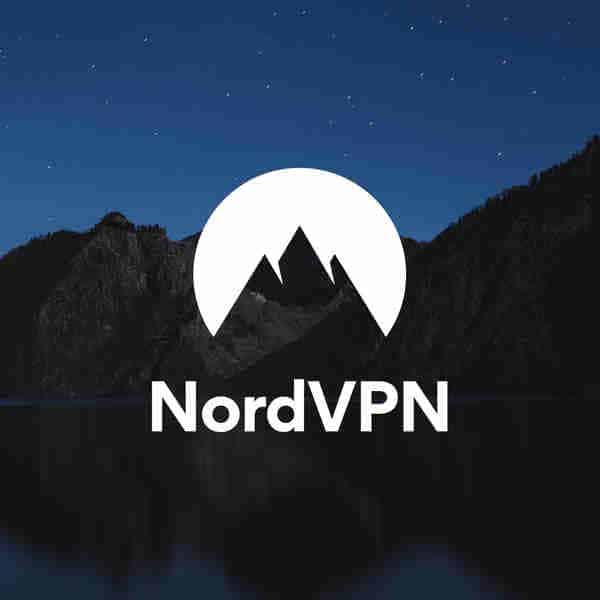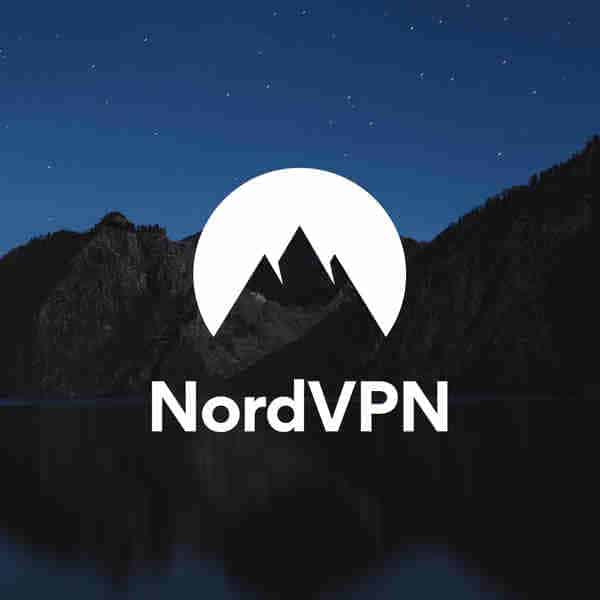 With more than 5,000 servers across 60+ countries under its belt, it's no surprise that NordVPN is among the best in bypassing geo-restrictions. And since it's headquartered in another country with no mandatory data retention laws, Panama, you can rest assured that it's a safe bet.
Just like ExpressVPN, NordVPN follows a no-logging policy. It also encrypts your traffic and data with the robust AES 256-bit protocol. But for extra security, it provides a double VPN feature that increases your encryption twofold.
Furthermore, NordVPN supports up to six devices at the same time using a single account. And if you ever run into trouble, their award-winning customer service support will surely help you.
This provider will give you access to any streaming service you want, despite the VPN IP address ban.
Pros
5,000+ servers in 60 countries.
No-logs policy.
Double VPN.
Panama-based.
AES 256-bit encryption.
Excellent customer support.
Smart DNS proxy service.
Highly compatible.
Supports six concurrent devices.
Unblocks Netflix and other streaming services.
30-day refund policy.
Cons
Some servers can be a bit slow.
---
BulletVPN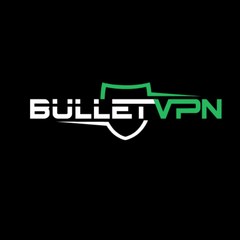 Launching a new business can be an extremely challenging matter, especially in the midst of all your competition. But if you have a proper vision and provide quality services, there's no doubt you'll succeed.
That's exactly what BulletVPN did to rival established VPN providers in little time. Despite being relatively new to the scene, this VPN service managed to grab hold of a significant market share thanks to its premium features.
It provides the best encryption, just like the other elite brands, and respects your privacy by never storing or sharing your information. But perhaps its most important feature is, of course, speed.
BulletVPN promises "blazing fast speeds" for users, which is ideal for streamers as they won't encounter buffering issues.
The only problem is that the company operates a small network of 52 servers across 30 countries. However, all these servers are located in key locations, which means you can still unblock the biggest streaming services.
Pros
Fast servers.
Robust encryption protocol.
Unlimited server switching.
Support for five VPN protocols (PPTP L2TP OpenVPN IKEv1 IKEv2).
Zero-logs policy.
Round-the-clock customer support service.
Dedicated apps for Android, iOS, Mac, and PC.
Supports up to five simultaneous device connections.
30-day money-back guarantee.
Free Smart DNS.
---
Best 2023 Streaming Sites and Services – Final Thoughts
Streaming services are growing increasingly popular as more users are resorting to cutting the cord. The expensive cable subscription fees and fixed program schedules have made these OTT services a practical solution for TV lovers everywhere, especially among the younger generations.
But the most significant factor behind this switch is the quality of original programming. These channels are producing some excellent movies, series, documentaries, and talk shows, all for a reasonable price.
That is why you must know which are the best streaming services in 2023, and what are the top programs they are providing.
But most importantly, you must know how to access your favorite shows from anywhere in the world. That's because all streaming channels apply geo-blocks to their content due to licensing issues. But with the right VPN service, you can avoid online restrictions and stream your favorite shows no matter where you are.
Which Streaming service do you like best? Tell us all about it in the comment section below.