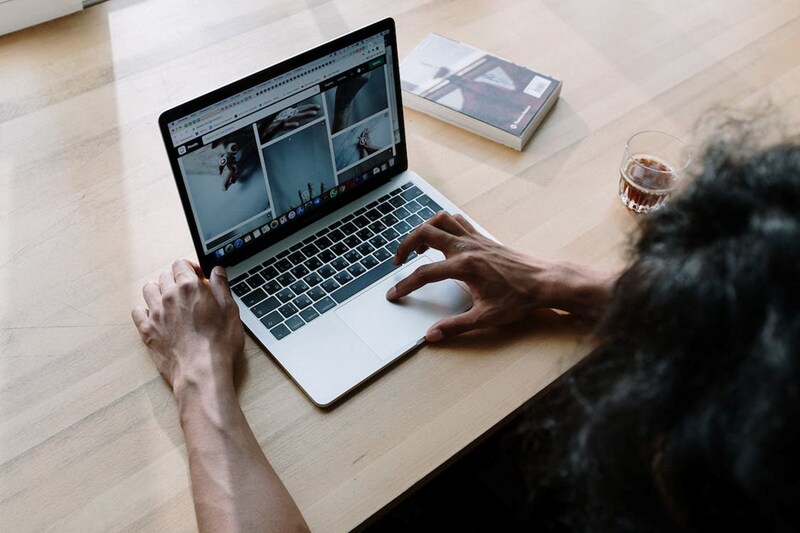 Our lives in this digital age necessitate capturing and preserving our cherished memories through photographs. Our Android devices have become powerful tools for taking stunning pictures with the advancement of technology. We can visually capture our lives through documentation. Nevertheless, the organization and synchronization of these pictures with our Mac computers is often a common challenge for many users. Feel secure knowing that our comprehensive guide has everything covered; it provides detailed steps on various methods and techniques for flawlessly transferring and syncing all of your beloved photos with a Mac. Both Android and Mac users can easily access their photos now.
Android to Mac Photo Transfer: Exploring Convenient Options
There exist numerous approaches that one can employ when it comes to moving pictures from an Android gadget to a Mac. Easily achieve seamless synchronization of your photo library by discovering multiple, straightforward options for transferring pictures from an Android device onto a Mac.
1. USB Cable: The Traditional Approach
By using a USB cable, transferring photos from an Android device to a Mac becomes one of the simplest and most direct methods. Using a suitable USB cord, connect both devices, then initiate the photo transfer process when moving pictures from an Android phone or tablet over onto a Mac computer or laptop via this approach. Make certain that both gadgets are awakened and not locked. When you connect them, the Mac will identify your Android unit like a simple hard drive. Start by locating and opening up the correct file directory for images within an Android phone. After that is accomplished, pick out which pictures will be sent over before finally dragging said images onto a Mac computer desktop or file, where they can be stored for future review or use.
2. Android File Transfer: Streamlining the Process
For an even more streamlined approach to transferring pictures, consider utilizing the Android File Transfer application. Start by installing the Android File Transfer app on your Mac. Your Android device can be connected to the Mac using a USB cable next. After establishing the connection, open the Android File Transfer application to move photos from Android to Mac. Your Android device's contents can now be browsed. Dragging and dropping items onto your Mac is all it takes to seamlessly transfer photos along with various files from there.
3. Cloud Storage: The Wireless Solution
For transferring photos wirelessly from Android to Mac, cloud storage services are an excellent option preferred by many. Google Drive, Dropbox, and OneDrive offer easy synchronization across different devices, including Android and Mac. Start using this method by uploading all of the pictures on your Android device into a selected cloud-based data-storing system. Access to your uploaded photos from a Mac is through logging into a service's website or utilizing its dedicated desktop application. By following this approach, you can conveniently access and arrange your photographs on your Mac.
4. Email or Messaging Apps: Quick and Convenient
To transfer a few particular photos from your Android device to Mac with speed, consider using email or messaging apps as they are efficient options. Time and effort are both saved by it. Open your preferred email or messaging app on your Android device to do this. Formulate a fresh message with attached photos that require transferring; subsequently, forward this communication via email or messaging platform. You can choose a desired location and download the attached pictures onto your Apple computer.
5. Third-Party Apps: Exploring Additional Options
Aside from what was previously discussed, there is a vast selection of third-party applications accessible on both the Google Play Store and Mac App Store. Transferring photos from a Google OS smartphone to an Apple device is made easy with the use of these apps. Applications such as AirDroid, SyncMate, and HandShaker provide seamless file transfer solutions packed with features for device transfers. Find the app that suits your needs and preferences the most, by exploring these options.
Sometimes you wonder what to do if Mac says your screen is being observed. To resolve this issue, you need to find out its root cause. Macs can show this warning if you are sharing the screen with someone else. Another reason could be that your Mac is infected with Malware. To keep your Mac safe from all attacks, you can use several security apps available on the market.
Syncing Photos with Ease: Extending Compatibility to iPhone
After learning several techniques to transfer pictures from your Android device to your Mac. How about we explore strategies to effortlessly maintain the synchronization of your picture gallery on different devices, including your iPhone? Despite operating on different ecosystems, synchronization can still be achieved between Android and Mac with some additional steps.
Google Photos and iCloud are among the commonly used cloud storage services for many people. You can arrange your Android device and Mac for automatic uploading and syncing of pictures to the cloud by installing the Google Photos app and iCloud app, respectively. Your photos are always safe with this feature, as it makes accessing them easy from anywhere while preventing any loss. Google Photos saves all the photos you capture using your Google device. Your Mac will receive the synced data through the iCloud app. Photos taken on your Mac can be transferred back to your Google OS device through syncing.
Transferring photos from your Google device to your iPhone involves a few additional steps. Upload your pictures to a cloud storage service like Google Photos first. Begin by installing the Google Photos app onto your iPhone and logging in with the identical Google account information. By accessing and downloading your Google photos on an iPhone, you can easily cherish those special moments across both platforms.
Final Thoughts:
To sum up, moving and synchronizing pictures from your Android gadget to your Mac need not be an intimidating job. By applying numerous methods, including utilizing features like the Android file transfer app or by connecting via a USB cable cord, you can easily move photographs between an Android device and Apple's Mac operating system. For photo transfers without any issues, users find this service convenient. Your picture library can stay up to date across multiple devices by using cloud storage services and smart syncing strategies. This comprises your iPhone. Let your Android and Mac devices work together to effortlessly preserve and cherish those beautiful moments you capture.