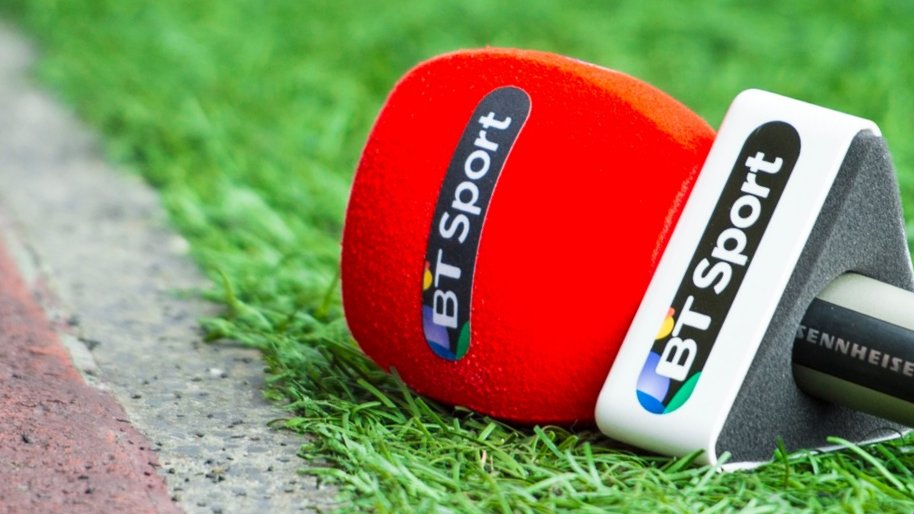 BT Sport and geo-blocks
Use a VPN to hide your location
Elite VPNs vs free VPNs
VPN alternative - Smart DNS proxy
BT Sport and CL rights
Coverage and compatibility - BT Sport
Final Thoughts
BT Sport burst onto the scene six years ago in 2013. And right from the get-go, it faced a mountain to climb. The service had entered a competitive market that featured the likes of BBC Sport, ITV, Premier Sports, and the dominant Sky Sports.
But despite the stern competition, BT Sport did not flinch. It took "Take them all on" as its slogan and applied it to the letter. Today, millions of UK viewers use the service to receive their sporting dosage. That's because the channel is home to the most popular tournaments and competitions.
I'm talking about the Premier League, the Bundesliga, Ligue 1, the Nations League, the European Rugby Champions Cup, the European Rugby Challenge Cup, UFC, and MotoGP. Oh! Did I mention the exclusive rights to the UEFA Champions League and Europa League as well?
This fantastic lineup helped BT Sport establish itself as one of the leading sports broadcasters in Britain and the UK. But unfortunately, viewers from that region alone can access the service. Due to copyright agreements, the platform is geo-blocked outside the United Kingdom.
But just like former Olympic distance runner Louis Zamperini once said: "That's one thing you learn in sports. You don't give up; you fight to the finish."
And that doesn't just apply to sports. With a VPN and a Smart DNS proxy, you can bypass online restrictions and stream BT Sport from abroad.
---
Content Overview
---
Why Is BT Sport Unavailable Outside the UK?
Airing sports tournaments and competitions is sort of a complicated matter. Each network enters a bidding process to acquire exclusive rights to broadcast a particular sporting event. However, the broadcaster can only show it to viewers inside its respective region.
The Premier League, for example, is one of the most popular football competitions in the world. It attracts media coverage from all over the world. In the UK, BT Sport has broadcasting rights to 52 games per season for the next three years. Sky Sports will show 128 each season, while Amazon Prime Video will air 20.
The MENA region, however, has a different broadcaster, which is beIN Sports. The service has exclusive rights to show every PL match for the next three years. But despite its availability in the US, beIN Sports cannot air Premier League games in America.
That privilege belongs to NBC Sports, who won exclusive rights to broadcast all 380 matches in the United States.
So as you can see, each country or region has its own exclusive channel/channels. If you try to access your local service from abroad, you'll receive an error message. Here's what will pop up on your screen when you try to watch BT Sport online from outside the UK:
"Sorry, this video is not available in your country." ---
How Can BT Sport Determine My Location?
BT Sport, as well as every other Internet service, can figure out where you are by looking at your IP address. Each region has a unique set of IP addresses, and every user needs one to access the World Wide Web. Your Internet Service Provider (ISP) assigns your public numerical label.
As a result, when BT Sport sees that you are outside its coverage area, it won't reveal its content due to copyright issues. And some services now go the extra mile to locate you by using GPS or other location services. The British streaming platform does exactly that but only on its iOS app.
BT Sport will ask you to enable your GPS; otherwise, it won't function properly. That makes it impossible to access BT Sport from abroad when you're using an iPhone or iPad.
But if you use other operating systems, like Android or Windows, you can still bypass geo-blocks. All you need to do is switch to a UK IP address. And the only service that can do that is the VPN.
---
Bypass Geo-blocks With a VPN
Sports fans want the best experience when they're watching matches. That even includes the channel that they usually use. I am exactly like that during Champions League games as I prefer to watch them on BT Sport. That's because it brings top football experts and pundits to provide match analysis.
They include former footballers Gary Lineker, Rio Ferdinand, Glenn Hoddle, Paul Scholes, and Robin Van Persie. The channel also has Peter Drury, one of the best football commentators in the business.
But unfortunately, all that goes to waste once I step outside UK borders. And streaming the Champions League on another channel just isn't the same. Therefore, I understand the frustrations of expats who cannot access their local TV services from overseas.
Luckily, there's a little something called virtual private network, aka VPN, that can get us out of this jam. This tool can change your online location and trick BT Sport into thinking that you are inside the UK. By connecting to one of its servers, your VPN will redirect your traffic to a different region.
Then, it will change your IP address and assign you a new one from the same location as your VPN server. As a result, you'll appear to be in another country, which gives you access to its online services.
So if you want to watch BT Sport when you're outside the United Kingdom, connect to a UK server and enjoy the show.
Other VPN Must-haves
Avoiding geo-blocks is an integral part of any VPN. But that is not the only thing they are supposed to do. These services are originally cybersecurity tools that protect your online privacy and safety.
Therefore, should you decide to purchase a VPN subscription, you must make sure it is an elite brand that can provide the following:
Top-level encryption: Before you commit to any VPN, check the encryption protocol it uses. If you don't see AES 256-bit anywhere, it means that the service is not ranked among the top, which makes it a risky option. Elite VPNs encrypt your online activity to prevent anyone from monitoring it, including hackers and ISPs.
Zero-logs policy: Another crucial feature you must carefully read is privacy policy. That piece of literature will determine how much data your VPN can access and collect. Top providers never store logs about your activity or connection and keep the information they store to a minimum.
Fast speed rates: One of the most annoying things you could encounter when you go online is a slow Internet connection. And in case you don't know, VPNs consume a bit of speed to provide secure encryption. However, premium services make sure you don't even notice the slight drop and maintain fast, stable speeds across all servers.
Servers in key locations: The best thing about high-ranked VPNs is that they offer an extensive server network. But these servers aren't placed in random locations. They cover strategic areas like the UK, the US, Canada, South Africa, Australia, and most of the European countries. That way, you can access geo-restricted content from any part of the world.
Of course, these premium features don't come cheap. But you can't put a price on your online security and privacy.
Do Free VPNs Offer Top Features?
Free and top don't usually go together. Most products often compromise on quality when they offer complementary services. And virtual private networks are no different. In fact, many of them promise not to keep or share your sensitive data but don't actually follow through.
Hotspot Shield was always critical of ISPs who sell users' traffic to third parties like advertisement companies. Yet, the Center for Democracy & Technology (CDT) accused the company of doing precisely that in a petition filed in 2017.
"While insisting that it does not make money from selling customer data, Hotspot Shield promises to connect advertisers to unique users that are frequent visitors of travel, retail, business, and finance websites."

CDT Petition
That's just one of many cases where free VPNs collect and share your information with third parties. They also don't use the AES-256 encryption to prevent prying eyes from monitoring your online activities.
And even if you're not too bothered by all that, these services offer no consistency when it comes to bypassing geo-blocks. That means they cannot always unblock BT Sport and other streaming services. Besides, they have a limited server network and low levels of speed.
That is why I recommend you stick with paid VPNs because they offer unparalleled features that guarantee online security, anonymity, and freedom.
How to Install a VPN
A lot of people say that happiness is enjoying the simple things in life. Well, one of those is installing a virtual private network on your device. The process is straightforward and requires only a few clicks. That may not be what the saying intended, but I was delighted when I installed ExpressVPN on my device.
Why? Because I managed to access all my favorite channels from anywhere in the world, while also gaining my Internet security and privacy back.
As I mentioned earlier, go for a top VPN service like the one I'm currently using: ExpressVPN.
Next, download the VPN app on your device. Since elite providers have dedicated apps for the majority of platforms, you can find the applications on Google Play and App Store.
After the installation process is complete, sign in, and connect to any server in the UK.
Now, open the BT Sport website or app and stream your favorite sports from anywhere.
---
Best VPNs for BT Sport
In the modern world, speed is everything. Time is a luxury that few of us have, and you may not be able to research which VPN offers the best features. Therefore, I decided to help you narrow down your choices and compiled a list of the highest-ranked providers on the market.
ExpressVPN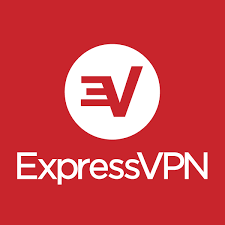 ExpresVPN is always among the top results whenever you search for a VPN online. Even experts and users give it a high ranking due to the many features and perks it presents. That is why I'm currently using it, not just when I'm abroad, but also whenever I use the Internet.
"ExpressVPN combines proven privacy with excellent region-shifting for streaming video."

Wired
The company follows a proven, rigorous no-logging policy. In 2016, the Turkish government seized ExpressVPN's servers that were located inside the country. However, it couldn't find any sensitive data that could help it identify users.
And to eliminate any doubt, the company regularly invites independent auditors to verify that privacy policies are well applied. The most recent audit was from PricewaterhouseCoopers in July 2019, who confirmed ExpressVPN follows its no-logs policy to the letter.
Furthermore, it uses AES-256, a military-grade encryption that prevents hackers, ISPs, and government agencies from tracking your traffic. There's also a kill switch to block any data leaks in case of a VPN malfunction. And you'll also benefit from split tunneling, which allows you to select the apps you want to open via a VPN or your ISP's server.
ExpressVPN has more than 3,000 servers in 160 locations across 94 countries. And a lot of those are located in the United Kingdom so you won't have any trouble unblocking BT Sport, BBC iPlayer, ITV, and other UK-restricted channels.
And if you're concerned about speed, then put your mind at ease because the company offers one of the best rates in the business. Despite the strong encryption, ExpressVPN maintains fast levels no matter which server you use, even remote ones.
The icing on the cake is, of course, the 30-day refund policy, giving you the chance to get your money back without any hassle.
Pros
AES-256 encryption.
Strict no-logs policy.
Split tunneling.
Kill switch.
Vast server network.
30-day money-back guarantee.
Ability to unblock Netflix and other streaming services.
Fast speed rates.
24/7 customer support service.
Smart DNS proxy: MediaStreamer.
Support for torrenting and file sharing.
Apps for iOS, Android, Mac, Windows, Kindle Fire, and Linux.
Five simultaneous connections.
Cons
More expensive than other elite services.
---
BulletVPN
While these above options are well-known providers in the VPN industry, some might find them a bit pricey. If so, you should sign up for a service that fits your budget but does not compromise on quality. And BulletVPN is a perfect choice.
It might not have the same market experience as other elite VPNs, but this brand provides top-notch security and privacy features. It uses the AES-256 encryption, follows a strict zero-logging policy, and supports five VPN protocols.
The provider even has a kill switch with BulletShield feature that only connects you to the Internet when you use a BulletVPN server.
And its servers offer excellent speed rates for streaming, torrenting, and just regular web browsing. The only problem is that there aren't enough of them. The company has 115+ servers in 51 countries, much less than what top VPNs offer.
However, these servers are located in strategic areas to give you access to the most in-demand online services, including BT Sport. And with a free Smart DNS proxy, you can unblock the channels using devices that don't have VPN clients like gaming consoles and smart TVs.
BulletVPN even offers a 30-day money-back guarantee.
Pros
Blazing-fast speeds.
AES-256 encryption
No-logs policy.
Kill switch + BulletShield feature.
Support for five VPN protocols.
Smart DNS proxy.
Netflix and torrenting support.
30-day refund policy.
Unlimited bandwidth.
Apps for iOS, Android, Windows, and Mac.
24/7 customer support.
---
NordVPN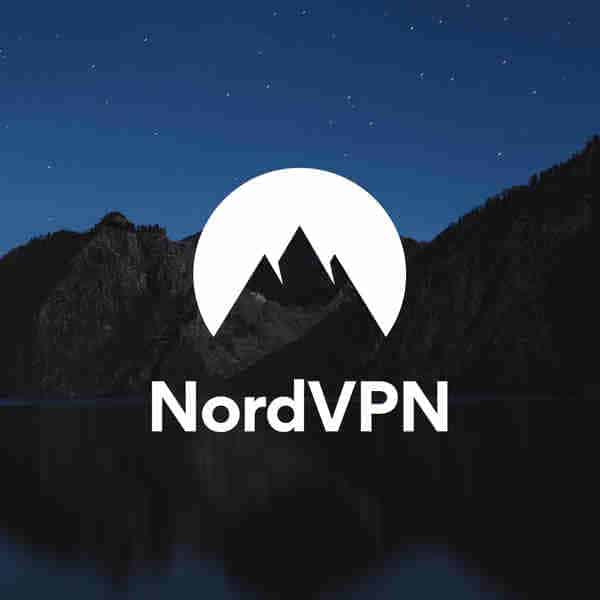 The third VPN on my list is NordVPN, a reputable and respected provider with elite features. It is mostly known for the premium security perks it offers, like the double VPN, which encrypts your traffic twice. There's also a tool called CyberSec that blocks ads and malicious websites.
And, of course, the company uses the Advanced Encryption Standard with 256-bit keys, better known as AES-256. Subscribers will benefit from a kill switch and DNS leak protection as well. As for privacy, NordVPN also applies a zero-logs policy.
Last year, some allegations surfaced that a Lithuanian tech firm called Tesonet owned the company. The latter runs a residential proxy network and is involved in data mining practices. That brought up accusations that NordVPN is sharing sensitive data with third parties.
But the VPN provider denied all those claims and invited a "Big Four" auditing company to confirm that there are no loopholes in its privacy policy. It was found innocent of any wrongdoing.
Moreover, NordVPN has an award-winning customer support service that's available round-the-clock. It also operates a vast network of 5,000+ servers in over 60 countries. Therefore, you'll have access to BT Sport and plenty more UK and foreign channels.
And when you add a 30-day refund program to the equation, you know you'll get your money back in case you're dissatisfied with the service.
Pros
No-logs policy.
Military-grade encryption.
Double VPN.
CyberSec.
Kill switch and DNS leak protection.
Netflix compatibility
Smart DNS proxy: SmartPlay.
30-day money-back guarantee.
Premium customer support service.
Torrent and file-sharing allowance.
Six concurrent device connections.
Compatible with the majority of devices.
Cons
Some servers don't have top speeds.
---
Smart DNS Proxies Can Also Unblock BT Sport
If you're not too convinced by the VPN method, how about you give Smart DNS proxies a try? After all, they don't hide your IP address, meaning you'll still be able to access the geo-restricted content from your region. And they also don't encrypt your traffic, which means your Internet speed won't drop.
However, in terms of privacy and security, you won't profit from anonymity and cyber protection. And unlike with VPNs, you won't have unlimited access to online services. Instead, you'll get to unblock a limited number of streaming platforms, depending on which Smart DNS proxy you use.
These tools will only redirect the location part of your Internet traffic, meaning some websites will still be able to figure out where you are using other methods, like IP address or GPS.
That makes Smart DNS proxies a bit inefficient when bypassing geo-blocks, especially if your ISP uses DNS hijacking or transparent proxies.
Top Recommendation – Unlocator
Smart DNS proxies are an ideal choice for users who don't really care about their online anonymity. But that doesn't mean they should just subscribe to the first service they see. They have to choose a top provider with a long list of supported channels, like Unlocator.
This Smart DNS can access over 220 streaming platforms, including BT Sport, BBC iPlayer, ITV, Amazon Prime Video, beIN Sports, NBC Sports Live, and a lot more. To set it up on your device, follow the below steps:
Visit the Unlocator website to sign up for a free seven-day trial period. You don't even need to submit your credit card details during the first week.
Follow the helpful setup videos and guides in case you find the installation process challenging.
You can set up Unlocator on your router, Smart TV, Playstation, Xbox, iPhone, iPad, PC, Mac, and Android devices.
Stream your favorite games on BT Sport from anywhere.
---
BT Sport Won't Relinquish CL Rights Without a Fight
BT Sport secured the right for Champions League football back in 2015 when it beat joint holders Sky and ITV with a substantial bid. It renewed the deal with UEFA until 2021. And the network was not expecting serious competition from rivals when bidding resumes on Monday.
However, Sky decided to enter the battle for the much-coveted European club competition, and will reportedly make a bid of over one billion British pounds to secure broadcasting rights.
Amazon Prime Video and ITV are also lurking and could challenge Sky and BT Sport. But they are not expected to make competitive bids. Amazon recently entered the top-tier football frame, securing a deal to live stream 20 Premier League games starting next month.
Therefore, the OTT platform will most probably wait to see the appetite for live online matches before committing to future projects. ITV, on the other hand, is focusing on BritBox, the new streaming service it launched in cooperation with the BBC.
It would be a massive blow for BT Sport should a rival network acquire rights for the Champions League from 2021 until 2024. The UK broadcaster registered a record number of viewers during last season's CL all-English final between Liverpool and Tottenham Hotspur.
A total of 11.3 million viewers watched the game, which ended with a 2-0 victory for the Reds. And 4.8 million of those streamed the final online via the BT Sport website and app. That number meant a 166% streaming growth for BT Sport since 2016.
"The Champions League matches are a core part – along with Premier League matches – of BT's offering, and their loss would have implications for BT's pricing across retail and wholesale."

James Barford, analyst at Enders
---
What to Watch on BT Sport
BT Sport is home to several top-tier tournaments, championships, and leagues. That is why it has a massive market share in the sports sector. By subscribing, you'll get to watch:
Champions League
Europa League
Nations League
Premier League
Bundesliga
Ligue 1
FA Cup
The FA Community Shield
Scottish Professional Football League
Coppa Italia
Premiership Rugby
European Professional Club Rugby
The Ashes
MotoGP
UFC
WWE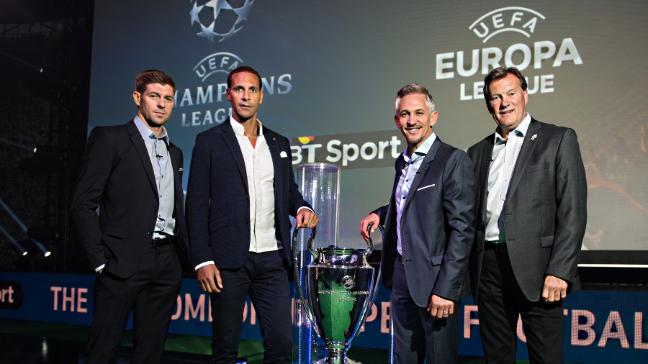 ---
BT Sport Compatible Devices
You can stream all your favorite sports events at home or on the go using any of the following devices:
iPhone
iPad
Android smartphones and tablets
Windows smartphones and tablets
PC
Mac
Apple TV
Samsung Smart TV
PS4
Xbox One
---
Watch BT Sport Outside the UK – Parting Words
UK sports fans definitely love BT Sport. It features the biggest tournaments and events on the planet. However, the channel is geo-blocked outside the United Kingdom, making it impossible for viewers to access it from abroad. But not if you use online tools like VPNs and Smart DNS proxies.
These services allow you to follow your favorite sports teams, no matter where you are. But you might face some trouble if you're using an iPhone or iPad because BT Sport will be able to locate you through the device's location services (GPS).
Those using another platform will no problem bypassing online restrictions with ExpressVPN, BulletVPN, or Unlocator.
Which sport do you enjoy the most on BT Sport? Share it with us by leaving a comment in the box below.