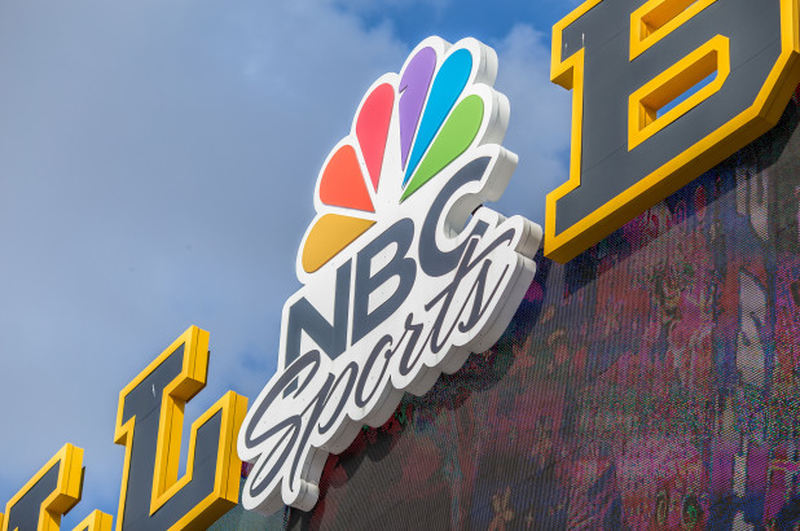 About NBC Sports
Watch NBC Sports without a cable subscription
What's a VPN? What can it do?
Best and worst VPN providers
Watch NBC Sports with a Smart DNS proxy
NBC Sports coverage and compatibility
Conclusion
Passion and loyalty are just some of the traits used to describe sports fans. They wear their hearts on their sleeves and stick by their teams through thick and thin. And trust me, it can be frustrating at times for them, especially after a defeat or a trophyless campaign.
And yet, they turn up week in, week out to support their sides. Some of them travel hundreds of miles to watch live matches. Others plan their schedules in advance to fit game time. That involves waking up at early hours of the morning due to time differences.
I know all about those hardships, for I have suffered them all. But I speak on behalf of every fan out there when I say that I gladly enjoy them. I used to wake up at three o'clock in the morning to stream live NBA games while I was abroad.
The first time, however, was unsuccessful because my go-to channel for the NBA, NFL, and Premier League is NBC Sports. And as you may know, the service is unavailable outside the United States. But then I learned that I could access NBC Sports Live Extra from anywhere with a VPN or a Smart DNS.
After that, I never missed a game. And after you finish reading this guide, you won't either.
---
Content Overview
---
Introducing NBC Sports
NBC Sports is a division of the broadcasting company NBC. It is in charge of sports broadcasts on the network, covering a wide array of tournaments and championships. That includes the NBA, NFL, NHL, MLB, the English Premier League, PGA Tour, the French Open, NASCAR, and the Olympics.
That extensive lineup has made NBC Sports one of the most popular channels in the US. And luckily for sports streaming fans, the entire content is available online and on the go. All you need to do is sign up to NBC Sports Live using your cable, satellite, or telco TV subscription that includes NBCSN.
But due to broadcasting agreements, NBC Sports can only display its content inside US territories. So even with the required cable subscription, you can't access the channel from overseas. The same thing applies to NBC Sports Gold, the OTT service that features exclusive championships like the Premier League and Rugby World Cup.
"Due to broadcasting regulations, NBC is only allowed to show NBC Sports content on the internet in the United States and U.S. Territories."

NBC Sports
NBC Sports Live won't cost an extra dime to your cable subscription. However, Gold passes have additional charges. The Premier League Pass, for example, has a $64.99/year price tag. So if you're a fan of the English top-flight division, purchasing the Premier League or Matchday Passes is a must.
Furthermore, users outside the US have access to plenty of non-event content on the NBC Sports website. That includes news, live scores, results, and highlights to some sports like NASCAR. But for live sports coverage, you need a valid cable subscription and an efficient VPN service.
---
Can Cord-cutters Watch NBC Sports Live Extra?
While the above information may seem like bad news for cord-cutters, streaming NBC Sports Live is still accessible without cable TV. Several OTT internet television services offer the channel as part of their lineup.
They include Sling TV, AT&T TV Now, fuboTV, PlayStation Vue, Hulu + Live TV, and YouTube TV. These services don't just offer sports, but also entertainment, news, and more. It all depends on which plan or package you purchase.
Sling TV has one of the cheapest fees, starting at $25 a month. The service offers a 40% discount on your first month, which means the price will go down to $15. But make sure to select the Blue plan to benefit from NBC Sports, NBCSN, and 40 other channels like Fox, Paramount, and Comedy Central.
The platform also gives you a 7-day free trial period.
Another Internet TV service I recommend is Hulu with Live TV. It might be a bit more expensive than Sling TV, but it offers plenty more when it comes to entertainment. You'll have NBC, NBC Golf, and NBCSN, in addition to other channels like ESPN and the Olympic Channel.
As for series and movies, you can enjoy Hulu's rich library, which features Originals like the Emmy-award-winning The Handmaid's Tale. You can also watch Fox, CBS, Discovery, History, Cartoon Network, and Boomerang. It costs $44.99/month and comes with a free 7-day trial period.
Now, all the OTT platforms that I mentioned also require a reputable VPN provider if you are outside the USA. But at least you don't have to worry about cable subscriptions.
---
VPN Explanation
A VPN is short for a virtual private network, a cybersecurity tool that operates a wide network of servers. It allows you to connect to the server of your choice and redirects your Internet connection through it. Then, it changes your IP address to match your server's location.
Your IP address reveals where you are to the World Wide Web. When streaming channels read that you are outside their viewing zones, they will block their content.
Therefore, your VPN will give you a new IP to trick the Internet into thinking you're someplace else. In other words, if you want to watch live matches on NBC Sports Live Extra or Gold, connect to an American server. The same thing goes for OTT TV platforms like Sling TV.
The only way to unlock US-restricted streaming services is by connecting to servers inside the country.
What Else Can VPNs Do?
Virtual private networks can give you access to streaming giants like Netflix, Amazon Prime Video, Hulu, HBO Now, and BBC iPlayer. But that's just the tip of the iceberg. VPNs also:
Encrypt your traffic: Military-grade encryption is a must-have feature in any VPN service. If your provider doesn't use the AES 256-bit protocol, then don't bother subscribing to it. It means that your Internet activity will be safe from hackers, government authorities, and ISPs.
Avoid restrictions: A lot of countries forbid access to certain websites for political, religious, or security reasons. China banned Google, Facebook, and Twitter; while the UAE banned VoIP services. You can avoid al restrictions by connecting to a foreign server.
Support torrenting: Sharing and downloading copyrighted material is illegal almost everywhere. And you can get in a lot of trouble if you get caught. But since VPNs hide your location and encrypt your traffic, you can safely enter torrent websites.
Bypass geo-blocks: Streaming platforms aren't the only websites that use geographic blocks. Banking services are also subject to restrictions due to security reasons. However, a VPN allows you to switch to a local IP address and access your account safely.
Follow a no-logging policy: Top providers don't store any of your sensitive data. They only collect minor information concerning your VPN connection.
Do All VPNs Offer These Features?
There are a lot of VPN brands on the market nowadays. And just like any other product, you have your good ones and your bad ones. But since your personal data and online security are at stake, you must never be too stingy.
Paid VPNs offer the best online protection and access, which is why I recommend you subscribe to premium services. Free VPNs, on the other hand, provide some or sometimes none of the above.
The encryption they use is often weak or non-existent, which means anyone can track what you're doing. As for privacy, some free services keep records of your online traffic and sell the information to ad agencies or databases. That is how they stay in business.
Besides, most of them don't have access to the most popular streaming services, and those that do offer low speeds. That means even if you somehow manage to stream NBC Sports Live or NBCSN, buffering issues will ruin your experience.
Therefore, do the wise thing and register for an elite VPN service.
---
VPN Installation
Now that you see how crucial VPNs are, you probably realize that they are must-have tools on your device. Not just to access NBC Sports, but whenever you go online as well.
And these tools are really easy to install. They require minimum effort from your part and do all the work themselves, thanks to highly-compatible apps that cover every major operating system.
As I discussed earlier, sign up for a VPN service that has a top ranking. You can choose one from the list below.
After you create an account, head over to Google Play or the App Store to download the VPN application. You can also do it directly from the website.
Once the installation process is complete, open your new VPN app, and sign in.
Connect to an American server, then visit the NBC Sports website or app.
Log in to your account if you have a cable subscription. If not, you have to sign up with an Internet TV service that includes NBC Sports or NBCSN.
You can use any of the following platforms: Sling TV, AT&T TV Now, fuboTV, PlayStation Vue, Hulu + Live TV, and YouTube TV.
You can now watch your favorite teams on NBC Sports Live Extra and Gold.
---
Best VPNs to Access NBC Sports
When it comes to choosing a VPN, you either go big or go home. Even though top providers are a bit expensive, you mustn't allow the price tag to put you off. After all, it's your sensitive data that's on the line here. And I'm not just talking about browsing history or Internet traffic.
I also mean credit card information, bank details, and password credentials.
Therefore, to survive the threats of the online world, and gain total Internet access, use any of the below VPNs.
ExpressVPN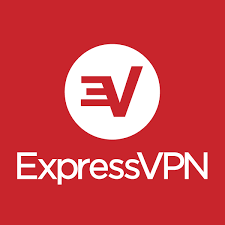 The number one spot on my list goes to ExpressVPN, one of the best VPN services on the market. I've been using it for a couple of years now, and I have to say that I was blown away by the excellent features on offer. And what's even better is that it's always improving.
When I first installed it, the company had over 2,000 servers across the globe. Today, that number rose to more than 3,000 in 94 countries to give you even more access to restricted material.
Furthermore, ExpressVPN allowed three simultaneous device connections per account. But now, you can connect up to five devices at the same time and protect all your family members.
Users will also benefit from the most robust encryption available, the Advanced Encryption Standard with 256-bit keys, also known as AES-256. It is impossible to crack as it provides trillions of possible combinations. As a result, no third party can track your online activities.
Another notable feature is the zero-logs policy, which prevents ExpressVPN from collecting or sharing sensitive information. What I mean by that is your IP address, browsing history, traffic destination, and DNS queries. It will record minimal info like dates of VPN usage, server choice, and data consumption.
The company needs to do that for better customer support.
ExpressVPN servers offer fast and stable speeds throughout the entire network. Despite the strong encryption, which consumes part of your Internet connection, you won't even notice the slight speed drop. In fact, I never encountered any buffering issues when streaming live sports or shows.
And to top it all, users can benefit from a 30-day refund policy. So you can try it out for a month, and if by the end of it you're not too convinced, get your money back.
Pros
AES-256 encryption.
No activity or connection logs.
3,000+ servers in 94 countries.
High levels of speed.
30-day money-back guarantee.
Smart DNS proxy: MediaStreamer.
Five simultaneous devices.
Apps for Windows, iOS, Android, Linux, Kindle Fire, and Mac.
Works with Netflix and other streaming services.
Support for torrenting and P2P file-sharing.
24/7 customer support.
Cons
High price tag (see below).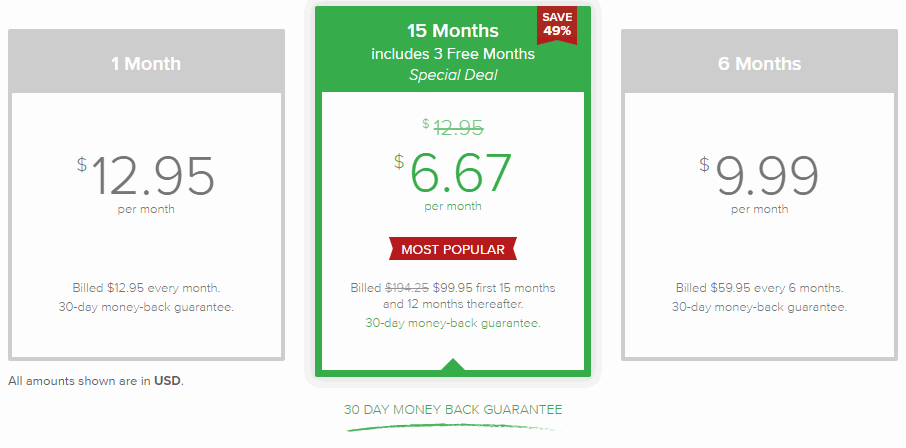 ---
BulletVPN
BulletVPN isn't as popular or famous as the above brands, but it offers a lot of the same features, including AES-256 encryption and the zero-logs policy. The company even has a special kill switch + BulletShield option, which only allows you to access the Internet if you're connected to a BulletVPN server.
Customers will also enjoy a free Smart DNS service to access streaming channels while using gaming consoles or Smart TVs. They can also set it up on their routers. And you can use BulletVPN to watch any Netflix version or access torrenting websites.
You won't even notice the speed drop when you connect to a BulletVPN server, because it has excellent speed rates. And should you encounter any problem, its customer support team is always there to assist you 24/7.
But where it truly lags behind its competitors is in the coverage department. BulletVPN has 115+ servers in 51 countries, a very limited network compared to ExpressVPN and NordVPN. However, these servers cover every continent (except Antarctica), and are located in key areas like the US and the UK.
Pros
AES-256 encryption.
No-logs policy.
Kill switch + BulletShield.
Fast speeds.
Unblocks streaming platforms.
Allows torrenting and P2P.
Free Smart DNS.
30-day refund policy.
Six simultaneous device connections.
round-the-clock customer support.
---
NordVPN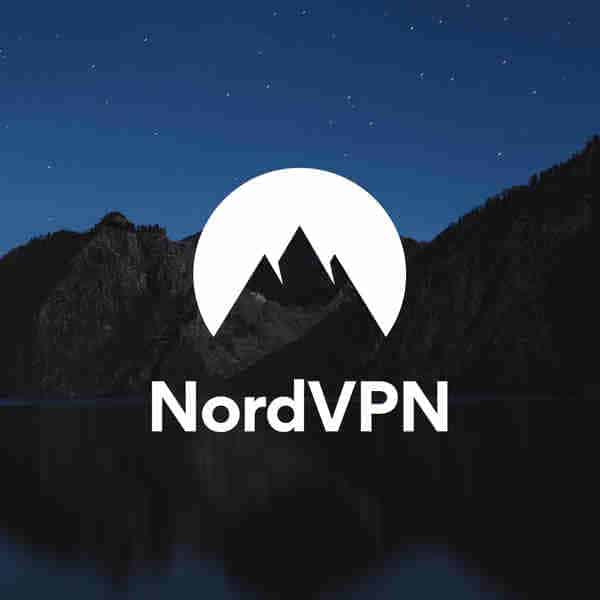 There are plenty of VPN providers with elite status, and NordVPN sure is one of them. It offers a lot of premium features, some even better than what ExpressVPN provides. But when I put it to the test, I noticed that some of its servers did not offer adequate speeds. The others were just fine.
And speaking of servers, the company has more than 5,000 of them spread across 62 countries. A vast network that can help you bypass geographic restrictions. NordVPN works with all the major streaming services like Netflix and Hulu, despite the VPN IP address blacklist.
The service also has a couple of unique features like the double VPN, which gives you twice the amount of security and privacy. And with CyberSec, you won't have to deal with annoying ads that suddenly pop up on your screen.
Subscribers will also have a Smart DNS proxy service they can use in case their device does not support the NordVPN app. This tool will give you access to streaming channels on your Smart TV or gaming console.
You can connect up to six simultaneous devices with your NordVPN subscription. And you can download the app from iOS, Android, Windows, and Mac platforms.
Pros
No-logging policy.
Military-grade encryption.
CyberSec (blocks ads and malicious websites).
SmartPlay (Smart DNS).
5,000+ servers in 62 countries.
High compatibility.
Award-winning customer support.
Double VPN.
Ability to unblock any Netflix library and other streaming services.
Six simultaneous device connections.
30-day refund policy.
Allows torrenting.
Cons
Some servers might be a bit slow.
---
How Smart DNS Proxies Unblock NBC Sports Live
The alternative way to watch NBC Sports Live from abroad is with a Smart DNS proxy. This tool doesn't make a lot of changes to your Internet connection, but it does redirect the location part of the URLs you type. That won't work with every website as some of them check your IP address.
However, it works with NBC Sports Live Extra and NBCSN. It can unblock several streaming services like Hulu, Sling TV, AT&T TV Now, and more. Now, please keep in mind that you can't use DNS proxies to avoid blackout restrictions. So if you want to watch live NFL, NBA, or NHL matches inside your local market, use a VPN to connect to a foreign server instead.
And you'll need to verify your cable subscription if you're going to use NBC Sports Live. If you don't have one, use Internet television platforms like fuboTV, Sling TV, or Hulu + Live TV.
But here are a few red flags about Smart DNS:
Each service has a list of supported channels. In other words, you don't have unlimited Internet access.
These tools don't encrypt your traffic, which means anyone can see your data and track your activity. But at least your connection speed won't be affected.
They also won't conceal your IP address, leaving your location and identity exposed.
Smart DNS proxies don't work if your Internet service provider uses DNS hijacking or transparent proxies.
If you don't mind any of that, then a Smart DNS is your ideal tool. But make sure you subscribe to a service with plenty of channel support.
What's the Best Smart DNS for NBC Sports?
Ideally, you must subscribe to a Smart DNS proxy that can unblock NBC Sports Live Extra, as well as Internet TV providers. And that's precisely what Unlocator will do, and then some.
It will give you access to NBC Sports Live, Sling TV, Hulu + Live TV, fuboTV, and AT&T TV Now. As a result, you'll be able to watch any game you'd like, whether you have a cable subscription or not.
And if you're a fan of TV series like Succession, Chernobyl, Westworld, The Handmaid's Tale, and Fleabag, you're in luck. Unlocator can access HBO Go, HBO Now, Hulu, Amazon Prime Video, AMC, Showtime, BBC iPlayer, CWTV, and 200 more channels.
It also offers a free 7-day trial period to which you can subscribe without submitting any credit card information.
Visit the Unlocator website and sign up. Your free 7-day trial period awaits.
If you've never used a Smart DNS proxy before, check out the setup videos and guides on the website to help with the installation process.
Unlocator works on any device. You can set it up on your iPhone, iPad, Android devices, Windows, Mac, Smart TVs, Amazon Fire, PS3/PS4, Xbox, Wii, and more.
Follow your favorite teams, no matter where you are.
---
NBC Sports Tournament Coverage
NBC Sports is home to the best and most-watched tournaments and championships. It holds broadcasting rights to:
NBA
NFL
NHL
MLB
Premier League
NASCAR
NCAA Football (college football)
PGA Tour
Ryder Cup
Olympic Channel
Rugby World Cup
Six Nations
French Open
Tour de France
Kentucky Derby
Preakness Stakes
---
Supported Device – NBC Sports Live Extra
You can watch your favorite sports at home or on the go, thanks to the NBC Sports application. The app is available on almost any device, including:
iPhone
iPad
Android smartphones and tablets
Windows
Mac
Apple TV
Roku
Fire TV
Samsung Smart TV
Xbox One
Chromecast
Fire tablets
Web browsers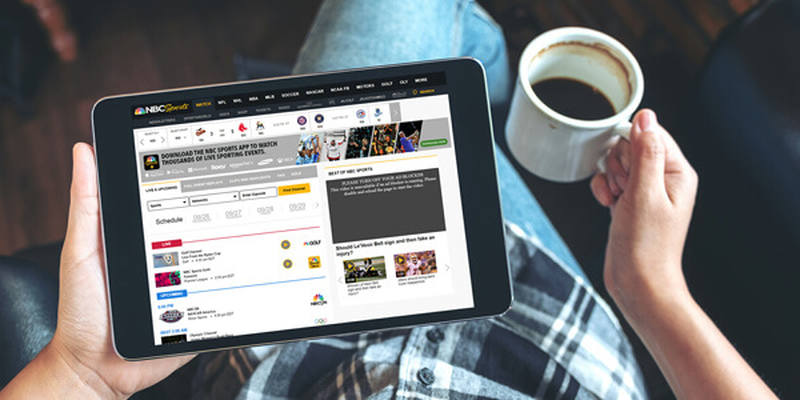 ---
Stream NBC Sports Outside the USA – Final Words
NBC Sports Live is one of the biggest sports networks in the US. It brings you the most popular championships like the NBA, NFL, NHL, and MLB, in addition to college football, NASCAR, horse racing, and golf tournaments.
It also has broadcasting right to international competitions like the much-coveted English Premier League, as well as Tour de France, French Open, Rugby World Cup, Ryder Cup, and the Olympics.
Unfortunately, though, the service is only available within US territories due to broadcasting regulations. The only way to stream from abroad is with a VPN or a Smart DNS proxy. If you have a US cable or satellite subscription, just connect to an American server and enter your username and password.
And if you're a cord-cutter, you have to subscribe to OTT TV providers that feature NBC Sports on their channel list. There are several options, like Sling TV, Hulu + Live TV, fuboTV, and more. And remember to use the best VPNs (ExpressVPN) or Smart DNS proxies (Unlocator).
Which sport do you enjoy watching the most on NBC Sports? Share it with us in the comment section below.