News
Nigeria Blocks Twitter – The Social Media Oppression Begins?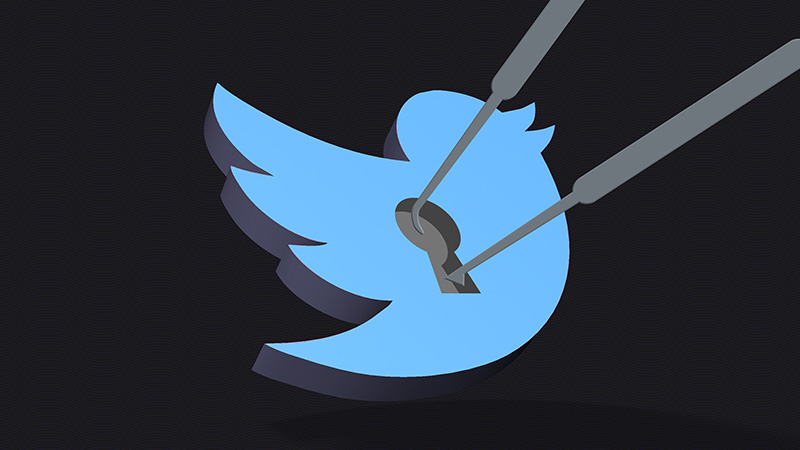 Social media platforms have been in a constant battle with governments' regulations for quite some time now. Many countries have banned such sites regularly for several reasons, and now, Nigeria has joined the mix, banning Twitter on June 4th, 2021, for deleting a Tweet by President Muhammadu Buhari.
The social media giant took action, and Nigeria retaliated by blocking the website within its premises. The question is: How can Nigerian residents access what is probably one of the few ways to express themselves? What is this all about? Here's everything you need to know about Twitter's ban and how you can regain access in Nigeria.
Nigeria Blocks Twitter – It's What's Happening
While most Nigerian residents use WhatsApp and Facebook in the country, many activists and journalists tend to gravitate toward Twitter.
In fact, around 40 million (20% of Nigeria's population) take it to Twitter to express whatever they want to express.
The ban comes two days after President Muhammadu Buhari's tweet in which he threatened to punish regional secessionists for attacks on government buildings.
The full Tweet reads:
"Many of those misbehaving today are too young to be aware of the destruction and loss of lives that occurred during the Nigerian Civil War. Those of us in the fields for 30 months, who went through the war, will treat them in the language they understand."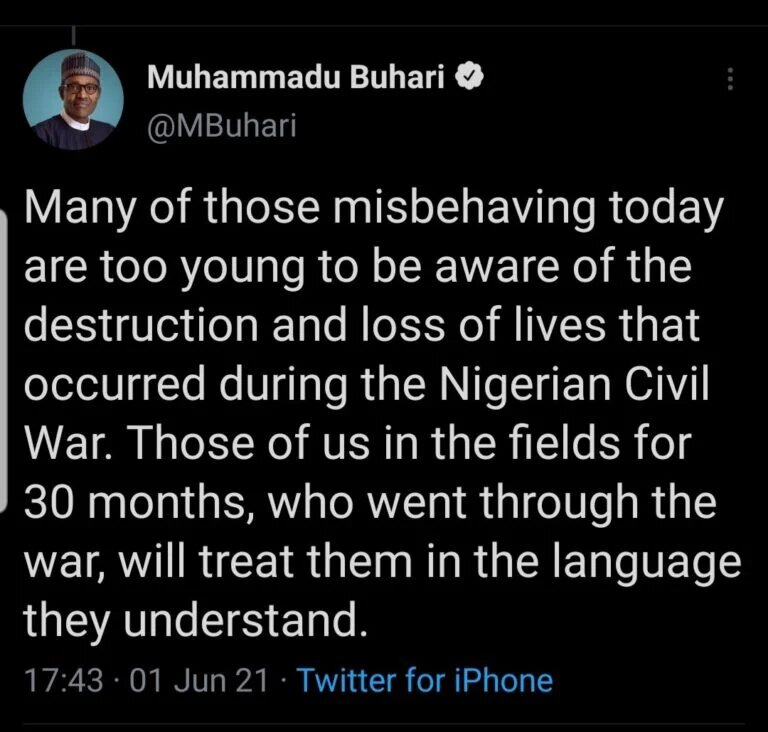 Twitter prohibits a lot of actions from users, including violence, abuse, and hateful conduct. That's why the US tech giant deleted President Buhari's post for what it believes violated its "abusive behavior" policy and suspended his account for 12 hours.
There's More to It
Apparently, Nigeria's government didn't take Twitter's action too lightly and announced its suspension on Friday, June 4th, 2021, on the platform itself.
"The Federal Government has suspended, indefinitely, the operations of the microblogging and social networking service, Twitter, in Nigeria."
Furthermore, Nigeria is not announcing the main reason, not even mentioning the deleted Tweet.
Instead, Information Minister Lai Mohammed said the government had acted as such due to "the persistent use of the platform for activities that are capable of undermining Nigeria's corporate existence."
Mr. Lai Mohammed also accused Twitter of being biased. Here's what he had to say:
"When people were burning police stations and killing policemen in Nigeria during EndSARS, for Twitter it was about the right to protest," he said. "But when a similar thing happened on the Capitol, it became insurrection."
Regardless of the reason, Twitter has been a platform for people to exercise their fundamental right to express and publish an opinion. With Twitter now banned in the country, they can't do that anymore.
Well, we're here to help you unblock Twitter in Nigeria. Scroll a bit further and learn how to do so.
Twitter Unblocked – The Ban Applies No More
As of the early hours of Saturday, the social media giant was inaccessible in Nigeria on some mobile carriers. However, its app and website worked on others. But now, we're here to make it work everywhere.
All you need is a Virtual Private Network, a tool that allows you to appear in a different location with a push of a button.
When you connect to a VPN server, it will protect your data with military-grade encryption, making it next to impossible for anyone to get hold of it.
On the other hand, the VPN will cloak your IP address and replace it with one based on the server's location. Granting you full access to whatever website/app available there, including Twitter.
It's a one-click process that requires no technical background. Here's what you need to do:
First, subscribe to a VPN service. We highly recommend ExpressVPN.
Download and install the VPN app on your device.
Activate the software, sign in with your account, and open the server list.
Connect to a server in a country where Twitter is available. The US would be your best bet.
Wait a few seconds for the connection to take place.
Launch Twitter and you're all set.
ExpressVPN has been around for quite some time now, offering its users all kinds of features for a better internet experience.
With servers across 94 countries, you won't be running out of options while trying to unblock anything. Furthermore, ExpressVPN has a 30-day refund policy, which allows you to test their service out risk-free.
ExpressVPN is one of the best services in the VPN industry. However, it's not the only one capable of getting the job done. For more options, check the table below.


30-Day Money-back Guarantee
Unlimited Bandwidth
Apps For All Your Devices
24/7 Live Support
Visit ExpressVPN
Access Twitter in Nigeria – Parting Words
Many countries have voiced concern over Nigeria's decision to indefinitely ban Twitter, including the US and the European Union.
The ban indicates the start of oppressing freedom of speech. Nigerian residents use Twitter daily, and they need such access to express their thoughts.
Now, they have the means to do so. With a VPN, Twitter can easily be accessed in the country. All you have to do is connect to a server abroad (Except China and Iran), and Tweet away.
If you have any more questions, please drop them in the comment section below.