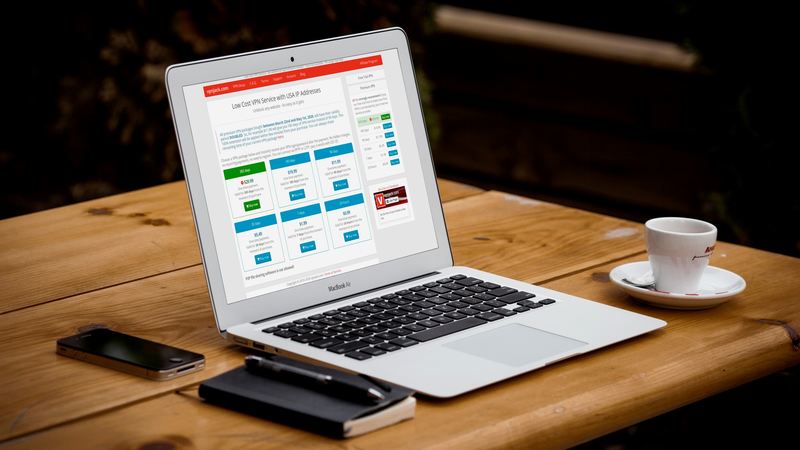 This week we're going to be doing something different. Instead of the traditional type VPN that we've been focused on in our reviews, we're going to look at vpnjack.com.
VPNJack is a low-cost VPN service that offers exclusively USA IP addresses. And here are the twists: there are no apps for VPNJack.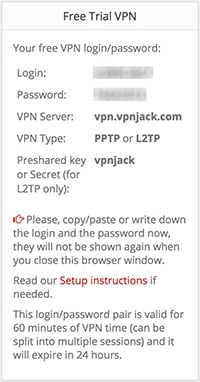 No apps and no registration. A PayPal account or Bitcoin wallet is all that is needed to pay for the service and get it running. So how well can vpnjack.com compete in the VPN world? Let's see.
VPNJack was launched in 2010 with the stated goal of providing a low-cost, easy-to-use solution. Instead of native apps, VPNJack offers set-up guides for a number of platforms.
No apps mean no interface, you just have to set up the VPN connection in the same way you would set up any connection.
Features
Servers & Bandwidth
VPNJack's server network is limited to the US. This severely limits its appeal to a very specific target market: individuals looking to access US-only services: that would be people looking for US-based content – Netflix US, Hulu, Spotify, and so on – as well as expats looking to access services from home.
This means that server switches is not even a consideration in this scenario. When it comes to bandwidth, there are no limits, but the service does not allow for P2P file sharing.
VPNJack will not state how many servers they own. But until we get to the speed test we won't know if that VPNJack needs to up its game in this regard.
Platforms & Simultaneous Connections
As we mentioned earlier, setting up VPNJack is similar to manually setting up an internet connection on your device.
The website does, however, offer step-by-step instructions for setting up on Windows 10, 8, 7, or Vista, OS X (10.12 and below), iOS (10 or below), Android.
Perhaps a bit disappointing is the fact that VPNJack can only be set up on one device.
Security
Protocols
The VPN set up instructions provided by VPNJack are grouped in two categories: PPTP and L2TP. Let's go over those two quickly.
PPTP, the infamous, avoid-at-all-cost protocol is the oldest and most vulnerable protocol. It has been failing security analyses since it was introduced in 95. So why is it still around?
Well, PPTP is arguably the easiest to set up and fastest protocol around. But you must not use it unless security isn't a concern for you.
L2TP over IPSec is an upgrade to PPTP. L2TP, which stands for Layer 2 Tunneling Protocol, does not offer any encryption itself, so it is paired with IPsec, a network protocol suite that encrypts data.
It is quite secure though. It's not great at breaking firewalls though. It is also a tad slower than more popular VPN protocols, such as OpenVPN, as it's a two-step process: the data must be converted into L2TP form and then encrypted with IPsec.
We should mention that there have been unsubstantiated claims that the protocol has been compromised – in 2013, it was revealed that the National Security Agency, a US intelligence agency, was attempting to insert vulnerabilities into it.
The service uses a 128-bit MPPE encryption and MSCHAP-v2 authentication. 128 is decent, but not the best encryption you can have, and it's a bit odd that the people behind VPNJack did not bother with better modes.
Location & Logs
VPNJack does not keep logs. You don't even have to register in order to use the free VPN – which remains active for a day and allows for a total of 60 minutes of use, which can be split into different sessions.
When it comes to the paid VPN, users must provide some basic personal information. The company states that it does not keep any logs, only minimal information needed for proper accounting and system health monitoring, such as the duration of the VPN connection and average bandwidth. "We do NOT keep the track of web-sites you visit or the content of the data being transferred through your VPN connection," the website declares.
Payments can be made either through PayPal or BitCoin, adding a welcomed layer of privacy and anonymity not found in most other competing services.
But here's the catch. All of VPNJack's servers are located in the US. Do you know what that means? The US is home to one too many notorious spying agencies and schemes – think NSA and PRISM.
The US is also a founding member of the 5 Eyes alliance, an infamous global surveillance cabal that has been caught red-handed in a number of spying scandals.
The no logs policy does help of course, in the event where a law enforcement agency asks for data or breaks into the system, there will be nothing to steal or submit in the first place.
The Setup
Set up is fairly easy and straightforward. The setup manuals are pretty barebones, no pictures or video tutorials, but they are clearly worded and easy to understand and execute even for the layman.
You simply have to create a network connection using the username and password provided by VPNJack in the setup. Once your connection is set up, you simply connect to it as if you were connecting to any connection.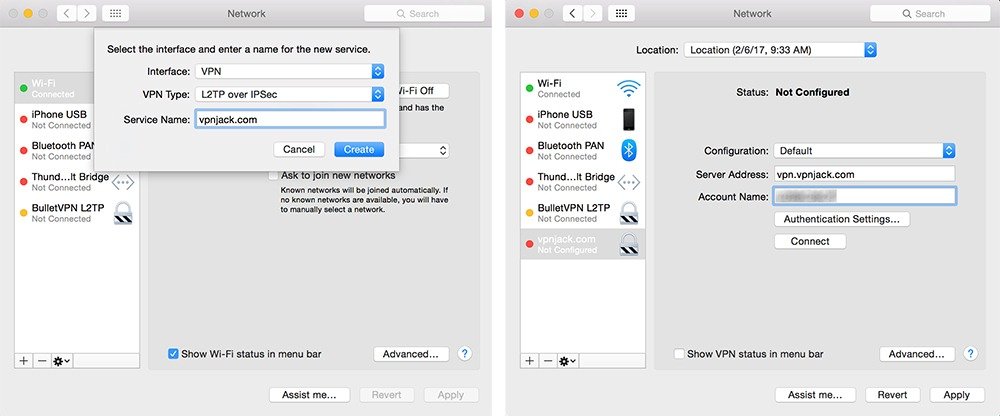 Support
It wasn't very shocking to discover that VPNJack does not offer is no live chat support. You can email them instead, but VPNJack asks to include the payment transaction details in the email, "messages without this information will not be answered," the support page reads. I email VPNJack without including the payment information. I am curious to know if they are willing to accommodate a potential buyer. However, I haven't heard back from them.
Speaking of which, the support page is concise, to say the least. It is literally just a page's worth of text.
Speed
There are no servers to pick from so the speed test was rather quick and easy. The results were not so pleasant. On average, internet speed was cut down by almost half, 30% in the best case scenario that I came across. This certainly puts VPNJack in the lower tier of VPNs when it comes to speed.
Price & Verdict
VPNJack's pricing is very granular compared to other VPN service providers. They offer packages for a year, 6 months, 3 months, 1 month, a week, and a day. For 30 dollar for a whole year, VPNJack is pretty cheap.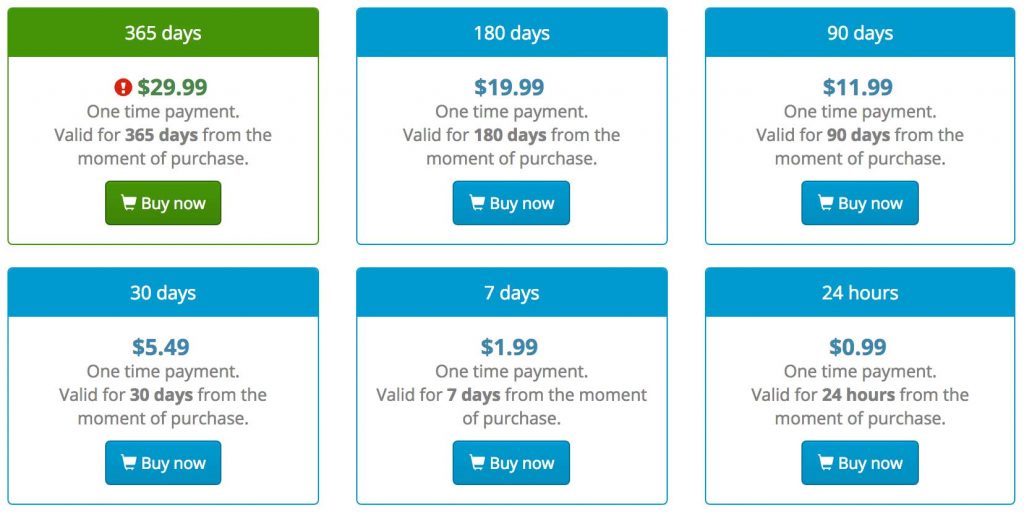 So what do we make of this? VPNJack doesn't offer any native apps, but that's not a big issue. It will alienate a considerable number of people, but in fairness set up is pretty simple. Anyone with a basic understanding of the English language should be able to do it.
It is not the most secure VPN, it doesn't have any features besides establishing a connection, and it only works for one device at a time. It's not a bad service, it's just very niche. My advice is to use VPNJack if you are merely looking to access US-based services – Netflix US, Hulu, etc – for a cheap price, provided that your connection is strong enough to withstand the impact of VPNJack on its performance.