With only 4 teams remaining, the 2023 Super Bowl, or Super Bowl LVII, is shaping up to be quite the spectacle.
The event, followed by over 150 million fans all over the globe, will be broadcasted on local and international channels and platforms.
But as you may know, streaming services use geo-blocking technology, meaning you won't be able to access them from abroad. However, a VPN or Smart DNS can help you overcome such hurdles.
Fast Guide to the 2023 Super Bowl
Time needed: 3 minutes
Start watching the pinnacle of American Football in no time:
Sign up to a top VPN service.

Our experts highly-recommend ExpressVPN and BulletVPN.

Download the VPN app on your device.

Install the VPN app on your phone, tablet, PC, or Mac with just one click/tap.

Sign in with your new account.

Open the VPN application, enter your credentials, and hit the sign in button.

Connect to a server of your choice.

Choose a server location from the same country as your favorite channel (US server for Fox Sports).

Open the channel's website or app.

Visit your favorite channel's app or website from your phone, laptop, or Smart TV.

Enjoy Super Bowl 2023 no matter where you are.

Watch the final NFL action live and on-demand.
What You Need for the Super Bowl
If you are a huge NFL fan like we are, then you're definitely not going to miss the Super Bowl, especially not to geo-blocks. Here's what you have to do to watch it on your favorite channel.
Super Bowl LVII Tools
The play is simple. All you need is the following to start streaming the Super Bowl.
A VPN account.
A subscription to your favorite streaming service.
A compatible device.
Super Bowl 2023 Coverage
The Super Bowl will take place on February 12 at State Farm Stadium in Glendale, Arizona. Fox Sports will broadcast Super Bowl 2023 this season in the United States, but it doesn't end here – it's the Super Bowl we're talking about.
International channels will also cover the finale of the NFL season for online spectators and cord-cutters.
| | |
| --- | --- |
| Broadcasters | Country/Region |
| Fox Sports | USA |
| BBC iPlayer (free) – Sky Sports | UK |
| DAZN – TSN | Canada |
| 7Plus (free) | Australia |
| L'Equipe | France |
| TV Azteca | Mexico |
Broadcasters and Geo-blocks
As you can see from the above table, there are plenty of networks covering Super Bowl LVII. The problem is that if you're watching online, you can't access these channels from abroad. That's because streaming platforms use geo-blocking to prevent viewers outside their coverage area from viewing their content.
They do so to protect their broadcasting rights, as each country/region has its designated official broadcaster. So, in other words, you can't access any of the channels above if you are outside their coverage zone. And these services can figure out where you are by looking at your IP address.
Each country has a set of designated IP addresses that help the Internet determine the identity and location of users. Internet service providers hand out an IP address for each of their customers, as they can't browse the web without one.
Therefore, once the streaming platform looks at the numerical label attached to your device and sees that you are abroad, it will block your access.
Reach the End Zone With a VPN
Virtual private networks, better known as VPNs, can help you avoid any interception that's keeping you from watching Super Bowl LV. By rerouting your traffic through one of their private servers, and giving you a new IP address, you'll appear as if you were in a different country.
You see, VPNs operate a vast network of servers, with several locations all over the world. To access a geo-restricted channel, you have to connect to a server that's inside its broadcasting zone. For example, Peacock is only available in the US, meaning you must connect to an American VPN server.
Your provider will redirect your traffic through the server you selected and give you a matching US IP address. As a result, Peacock will think you are an American resident, and will, therefore, allow you to view its content. And the same concept applies to other streaming services.
If you prefer to watch the Super Bowl for free, connect to an Australian or UK server to unblock 7Plus and BBC iPlayer, respectively.
Best VPN for Super Bowl 2023
Our experts tried several VPN providers to stream sports and liked ExpressVPN the most. It offers fast servers in 94 countries, has top-of-the-line privacy features, and can reliably access most streaming platforms. Another notable option is BulletVPN, thanks to its perfect streaming record.


30-Day Money-back Guarantee
Unlimited Bandwidth
Apps For All Your Devices
24/7 Live Support
Visit ExpressVPN
More Super Bowl Options for Cord-Cutters
Peacock TV isn't the only option available for cord-cutters. Streaming services with live internet TV will also broadcast Super Bowl 2023 live, in addition to a host of sports events and hit shows.
YouTube TV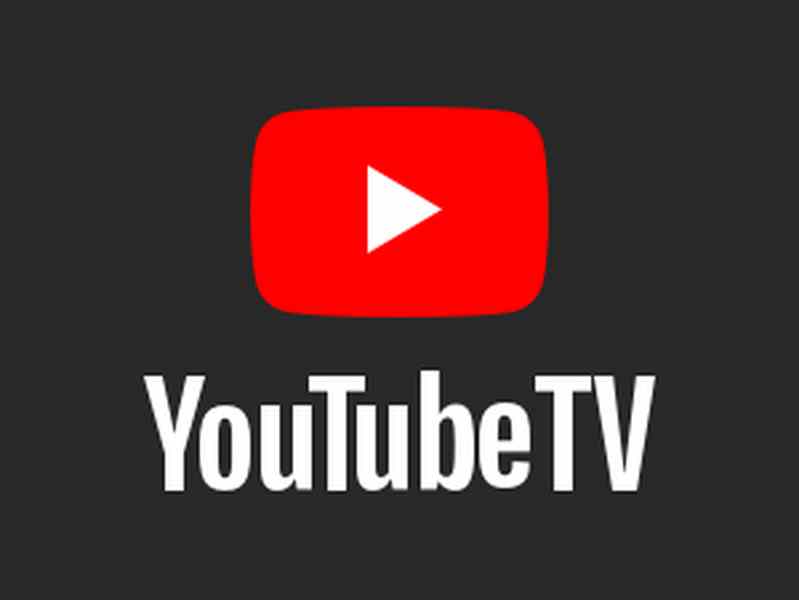 YouTube TV offers more than 70 channels, including Fox Sports. You'll enjoy plenty of sports-related content from NBC Sports, FS1, and FS2. Other channels include BTN, Fox Sports, ESPN, ESPN2, MLB Network, and NBA TV.
Hulu With Live TV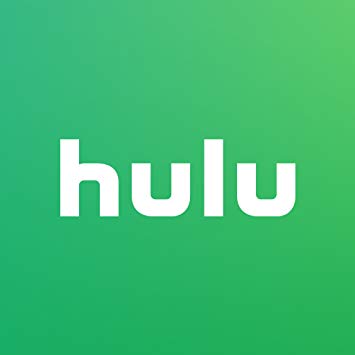 Hulu is one of the cheapest streaming platforms out there. It features hit Originals like The Handmaid's Tale. You can also bundle up Hulu with ESPN+ and Disney+. However, the package that delivers Fox Sports and Super Bowl action is Hulu + Live TV.
FuboTV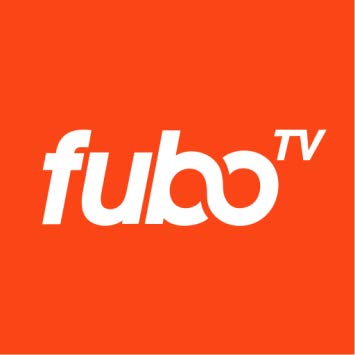 FuboTV is the ultimate streaming platform for sports. It features NBC, NFL Network, NBA TV, beIN Sports, CBS Sports Network, and the Fox Sports. That allows you to watch the Super Bowl, Premier League, NBA, MLB, and more.
DirecTV Stream
DirecTV Stream offers plenty of packages for both TV lovers and sports fanatics. It features FS1, ESPN, ESPN2, NBCSN, and CBS Sports Network, giving you access to your favorite sporting events, like Super Bowl 2023.
Stream the Super Bowl Via Smart DNS
If you don't give online privacy and security much thought, and you only wish to stream Super Bowl 2023, then you might want to try a Smart DNS. You see, VPNs aren't the only tools that can bypass geo-restrictions. Smart DNS proxies can also unblock streaming platforms by rerouting the location part of your traffic.
That will give you access to some streaming services, but not all of them. That's because Smart DNS proxies don't hide or change your IP address. As for privacy and security, they don't use any kind of encryption, so your ISP and other prying eyes can track your online activities.
Still, they are handy tools to circumvent geo-blocks and watch the Super Bowl online. But what you need to do is select a provider that is fast and with plenty of channel support.
Unlocator
Unlocator is a well-established Smart DNS proxy service that's been around since 2013. It can unblock over 220 streaming platforms, including Fox Sports, Peacock, BBC iPlayer, DAZN, 7Plus, Hulu, fuboTV, Sling TV, and much more. That means you can watch Super Bowl 2023 online from anywhere, whether you're a cord-cutter or using your cable subscription.
The brand also launched a VPN product in 2019, then introduced a VPN + Smart DNS plan that allows you to get the best of both worlds. But no matter which package you subscribe to, you can benefit from a free 7-day trial period, as well as a 30-day money-back guarantee.
Go to the Unlocator website and create an account. You don't have to submit any credit card information during the trial period.
If you don't know how to set up Unlocator on your device, follow the guides and videos on the website.
You can configure Unlocator on almost any device, including iOS, Android, PC, Mac, Apple TV, Fire TV Stick, Xbox, PlayStation.
Touchdown! Stream Super Bowl 2023 on your favorite channel no matter where you are.
Super Bowl 2023 FAQs
Need answers? Here are the most frequent questions our readers asked.
Can I stream Super Bowl 2023 outside the US?
Several streaming platforms will broadcast Super Bowl 2023 live outside the USA. That includes DAZN, beIN Sports, BBC iPlayer, 7Plus, and more. You could also use a VPN to access Fox Sports from outside the US. Simply connect to an American VPN server and you're all set.
Do I need cable to watch Super Bowl 2023?
No. cord-cutters can stream Super Bowl LVII on DAZN, beIN Sports, Sling TV, fuboTV, YouTube TV, Hulu Live TV, and DirecTV Stream.
Free VPNs are unreliable when it comes to streaming live sports events. They have slow and limited servers and streaming platforms can easily detect them. Free VPNs also collect and sell your data to make money.
What is the best VPN option for Super Bowl LVII?
After several VPN tests, we highly recommend ExpressVPN and BulletVPN. They offer ideal speeds for streaming and will give you access to your favorite platforms. You'll also benefit from a 30-day money-back guarantee.
Who will headline the Super Bowl 2023 halftime show?
The legendary Rihanna will perform at this year's Super Bowl LVII halftime show.
Stream Super Bowl 2023 Live – The Wrap-up
The Super Bowl is always packed with good entertainment. Whether it's on the pitch or during halftime, the action never stops.
The bottom line is that no NFL fan will want to miss Super Bowl 2023 for the world. To make sure you don't get obstructed by online restrictions if you're abroad, get a VPN or Smart DNS proxy. These tools allow you to stream the match no matter where you are.
So who do you think will win it this year? Leave your predictions below.