Sports
The Best Sports Streaming Channel in the World for 2023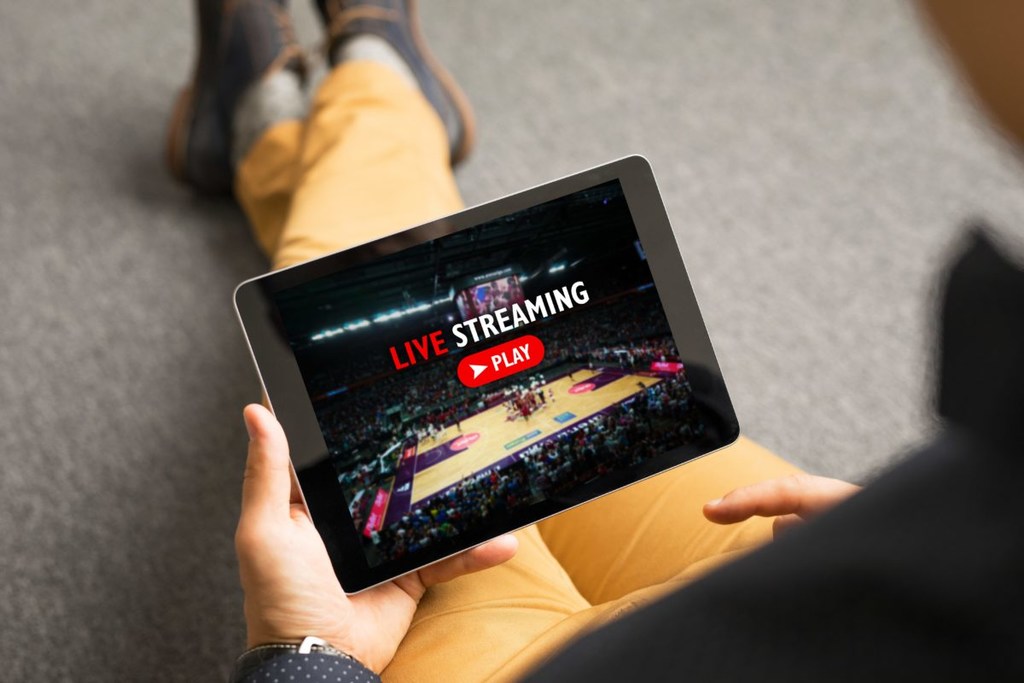 Cutting the cord vs. cable subscription
Threat of sports streaming channels
Different types of sports channels
Sports streaming channels to look out for in 2019
How to use a VPN for a better sport-streaming experience
VPN installation
Best VPNs for sports services
Parting words
In the words of the great Jimmy Cannon: "A rabid sports fan is one that boos a TV set." The sports journalist was perhaps better known for his daily columns, which he started with his trademark "Nobody asked me, but…" Furthermore, his coverage of boxing earned him a place in the International Boxing Hall of Fame.
However, his quote about us sports fanatics was spot on.
How many times have you booed, yelled, or even cursed your television, laptop, tablet, or smartphone? If you're anything like I am, chances are a lot. You see, it's more than just a game when you're a fan; it's an emotion. That's why we're annoyingly ecstatic when the team or individual we support wins, and intolerable when they lose.
Nonetheless, the thrill of watching the match, as well as the build-up to it, is a great feeling. That is why it's important to know what are the best sports streaming channels. That way, you won't miss out on any of the action.
There are a lot of excellent services, and each one of them offers different coverage.
Moreover, most of these broadcasters can only screen the event inside their respective regions. Therefore, if you're traveling abroad, you won't have access to any of them. But with the right VPN, you'll unblock them all.
---
Content Overview
---
Why It's Better to Cut the Cord
Cable or satellite subscriptions bring viewers some of the biggest sporting events on the planet, but at an expensive cost. TV broadcasters will charge an average of $70 a month for their bundles, with some subscriptions reaching a monthly fee of over $100. Now that's a lot of money, especially since most people don't follow too many sports.
Some fans are only interested in soccer, while others might be into basketball, baseball, or American football.
Meanwhile, standalone OTT services cost much less. Take ESPN+, for example, which charges a mere $4.99/month (or $49.99/year). You'll have access to some of the most popular tournaments and leagues, including NHL, MLB, MLS, PGA Tour, and Serie A.
It is also much more convenient to stream live sports because you can do it from anywhere and any device. For those of us who are always on the go, we no longer have to root ourselves in front of the telly to watch the Super Bowl or the FIFA World Cup.
That's because sports streaming platforms are compatible with the majority of operating systems like Windows, Mac, iOS, and Android.
---
The Threat of Online Sports Streaming to TV Broadcasters
Traditional television broadcasters enjoyed a period of monopoly and dominance. They held the rights to air every major tournament, depending on who was the highest bidder, of course. But today, they are facing a new type of threat: Social media and OTT services.
Streaming channels and social media platforms are taking away exclusive viewing rights from cable providers and broadcasting live sports for fans.
In 2017, Facebook struck a deal with Major League Baseball (MLB) to air 20 games throughout the season. And the best part of it is that it provided these matches for free, and without any blackout restrictions.
This year, DAZN (pronounced "Da Zone") won exclusive rights to broadcast the English Premier League in Canada for the next three seasons. The channel is also home to other sports in Canada, including the NFL, UEFA Champions League, La Liga, Serie A, and more. Canadian subscribers can have access to all these sports for just $20 per month.
So as you can see, these deals are a significant stepping stone for social media platforms and OTT services. Who knows what the future will hold?
"Over the last three or four years, the big pay TV companies, who have enjoyed a cartel to some extent, are finding themselves under pressure from the new kids on the block—social media and OTT services."

Raymond Boyle, Professor of Communications at Glasgow University's Centre for Cultural Policy Research
---
Types of Streaming Services
The best sports streaming channels don't just come in one shape and size. If you're a cord-cutter who's looking for a way to stream your favorite game, you'll most likely come across three types of platforms:
League-specific: If you're only interested in one sport or a specific team, there's no point in subscribing to a service that offers multiple tournaments. MLB.TV, NBA League Pass, and PGA Tour Live are examples of this type of platform. If you sign up for any of these channels, you'll be able to stream your preferred sport for a low fee.
Sports-only: For fans who have a broader spectrum of sporting interests, registering to a channel that offers multiple sports and leagues is a better option. DAZN and ESPN+ are perfect examples of such services. They allow you to stream several matches at the same time, depending on the number of simultaneous connections.
VOD services + sports: Your roommates, siblings, or friends may not enjoy games as much as you do. This means that subscribing to a service that only offers sporting content may not serve everyone's interests. Luckily, there are channels like Hulu and YouTube TV that bring you the best of both worlds. As a result, you'll be able to watch sports events, while members of your household can enjoy movies, series, and other content.
---
What About Free Providers?
The first thing you should keep in mind is that certain sports events like the Super Bowl are available for free streaming. This year's championship was aired live for free on the CBS Sports website and app.
But if you're thinking about free services that broadcast leagues and tournaments illegally, then I suggest you forget about them.
Firstly, these platforms are violating licensing laws and showing matches that are exclusive to another channel. This means that you'll be engaging in online privacy and risking a lawsuit from copyright holders.
Second, you might put your online security and privacy at risk. These websites are often infested with malware and viruses, and any click could endanger your device, as well as your sensitive data.
Therefore, you better stick to the sports streaming services that are on this list.
---
Best Sports Streaming Services in 2023
The best services for cord-cutting sports fanatics must ideally provide local and international sporting material. That, of course, depends on which league, championship, or tournament you're planning to watch. But a little bit of content diversity never hurt anyone. DVR (digital video recording) and simultaneous device support are also huge benefits.
ESPN+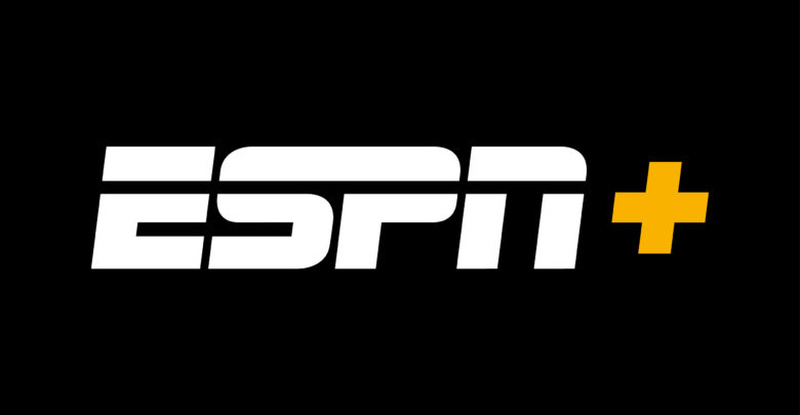 Many sports enthusiasts consider ESPN the undisputed king of the game. The channel is home to the most famous sports in the world, including basketball, baseball, football, soccer, and hockey. And cord-cutters can have access to most of this programming by subscribing to ESPN+, ESPN's streaming service.
Disney launched the channel on April 12, 2018, with a price tag of $4.99 a month or $49.99 per year. It features the same content as ESPN, albeit minus some flagship shows and broadcasts like NBA coverage, Monday Night Football, NFL Live, SportsNation, and SportsCenter.
But you can still watch other live games from the MLB, MLS, PGA Tour, NHL, UFC, and many college sports leagues. Furthermore, you can stream programs like E:60, 30 for 30, and SC Featured.
And one of the best things about ESPN+ is it supports up to five simultaneous streams, which means you can stream several matches at the same time. It is also compatible with a vast array of operating systems, including Fire TV, Fire Tablet, Android, iOS, Apple TV, Chromecast, Oculus Go, PS4, Xbox, Roku, and Samsung Smart TV.
What to Watch on ESPN+
Subscribing to ESPN+ unleashes a host of leagues, tournaments, and programs, including:
MLB
MLS
PGA Tour
NHL
UFC
Serie A
EFL (English Football League Championship)
UEFA Nations League
World Rugby
College Football
College Basketball
Wimbledon
US Open
E:60
30 for 30
SC Featured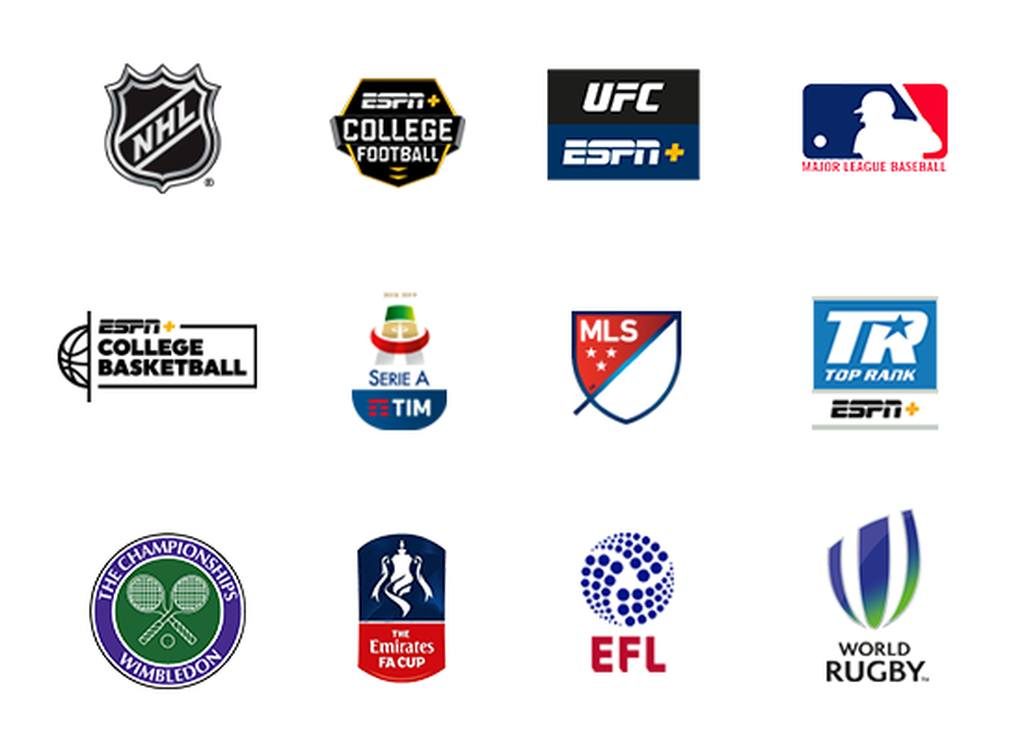 Pros
Reasonable subscription fees.
Various live sports coverage.
Top-quality original programming.
7-day free trial period.
Supports five concurrent streams.
Cons
No coverage for NBA and NFL.
Some premium sports programs are unavailable.
---
FuboTV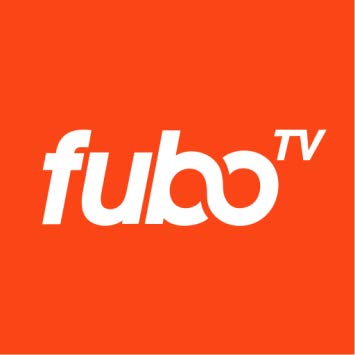 Searching for a streaming service that offers a wide variety of global sports events? Well, look no further than FuboTV. The platform is only available for US viewers, who get to enjoy a host of local sports channels like NBA TV, NFL Network, and Golf Channel.
But that's not all. You'll even have access to the most prominent international broadcasters like beIN Sports and TUDN, and that's just the standard package. The basic plan brings you 55 channels for $54.99 a month, and they don't only cover sports, but entertainment and news as well.
They include AMC, Hallmark, History, CNN, and Fox News. You can upgrade your subscription at any time, but it will cost you. The Sports Plus with Redzone plan adds 23 channels like GolTV and Fight Network for an additional $8.99/month.
The Fubo Extra package has 35 additional channels for $5.99 a month. They include MTV, Cooking Channel, and Boomerang. And if you're a fan of movies and series, you can subscribe to the Showtime and AMC Premiere plans, which cost a monthly fee of $10.99 and $4.99 respectively.
There are plenty of more plans that you can add to your standard subscription to take your TV experience to a whole new level.
However, keep in mind that all channels on FuboTV are subject to the same blackout restrictions as any cable.
But on the plus side, the service offers 30 hours of DVR storage, which keeps your records for an unlimited period. And you can upgrade to the Cloud DVR Plus to record and store more hours.
You can install FuboTV on almost any device, including Roku, Apple TV, Amazon Fire TV, Android TV, iOS, Android, and Chromecast. And if you're on your computer, you might want to use Google Chrome for a better experience.
FuboTV Channels
FuboTV focuses on sports, but it offers subscribers much more than that. You can chill and stream your favorite movies or series while waiting for your team to start the match.
NBCSN
NBA TV
NFL Network
BeIN Sports
TUDN
TBS
TNT
CBS Sports Network
Golf Channel
Fubo Sports Network
CNBC
AMC
CNN
Paramount
Showtime
Fox News
History
Hallmark
TCM
Sundance TV
Pros
DVR storage.
Content variety.
Multiple sports channels.
Several packages and add-ons.
Two simultaneous streams (three for $5.99).
Cons
Expensive subscription plans and add-ons.
No ESPN channels.
---
Sling TV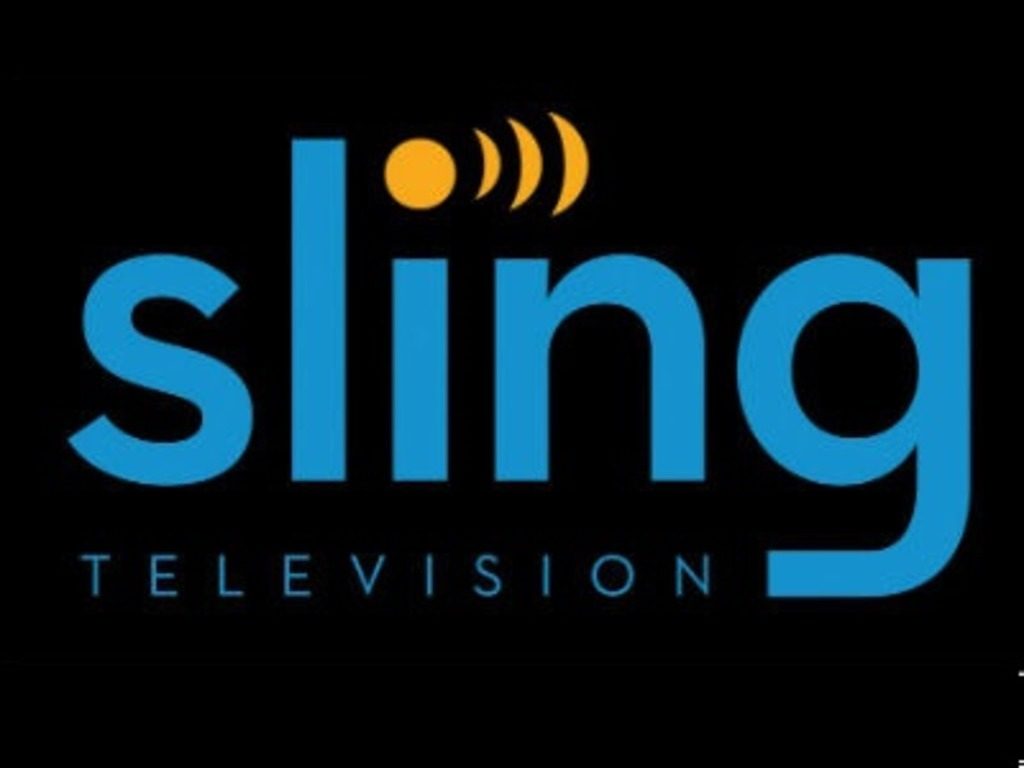 Sling TV is a similar service to FuboTV, as it provides several channels that cover different content. That includes sports, news, entertainment, and more. The only difference is that Sling TV offers three packages: Orange, Blue, and Orangs & Blue.
The first one costs $15 a month and allows just one concurrent stream. The Blue plan also requires the same amount but has more channels and supports three simultaneous streams. Alternatively, you can combine both packages for $25/month and get more channels, which you can stream on four devices at the same time.
What sets Sling TV apart from other services is its "A La Carte" TV. This means that subscribers can customize their channel lineup and pay as they go. Viewers also benefit from plenty of add-ons to improve their TV experience.
Sports fans who subscribe to the basic Orange plan will benefit from three ESPN channels, as well as Stadium TV network. The Blue package only has the NFL Network and Stadium, while the combined upgrade brings you all these channels, and then some.
But if you're a sports freak like I am, I recommend you get the Sports Extra add-on for the ultimate sporting experience. It may cost you an additional $10 a month, but you'll benefit from local and international channels like NHL Network, MLB Network, NBA TV, beIN Sports, and Tennis Channel.
Furthermore, I suggest you get Cloud DVR storage for $5/month. If you're a fan of international sports like soccer, for example, kick-off times may not be convenient due to different time zones. But the DVR service allows you to store 50 hours of content and keep it for as long as you are a customer.
Sling TV Channels
You can stream the following channels on a host of devices and operating systems, including iOS, Android, Windows, Apple TV, Fire TV, Android TV, Roku, Oculus Go, Chromecast, Xbox One, and more.
ESPN
NFL Network
Stadium
MLB Network
NHL Network
RedZone
Golf Channel
BeIN Sports
Outside TV
Olympic Channel
Tennis Channel
AMC
Comedy Central
Cartoon Network
Discovery
History
Food Network
BET
Paramount
Showtime
STARZ
Pros
Various content (sports, movies, series, news…).
Plenty of add-ons.
DVR storage for an unlimited time.
Excellent channel lineup.
One-week free trial
Cons
Add-ons can increase your bill.
Complicated subscription plans.
---
YouTube TV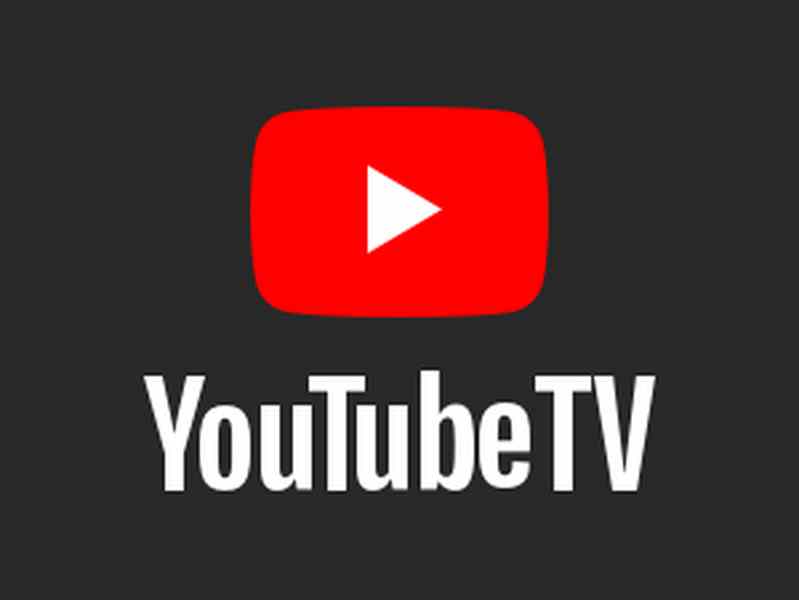 You might think that YouTube TV is one of the best streaming channels for movies, series, and entertainment (of course it is), but it actually offers much more than that.
The streaming service is also your go-to destination for sports, bringing you the likes of ESPN, CBS Sports, Fox Sports, MLB Network, NBA TV, and NBC Sports. You can access all these channels and more for $49.99 a month. And for an additional cost, you can get Fox Soccer Plus ($15/month) and the NBA League Pass ($39.99/month).
However, YouTube TV does not include international channels or the NFL Network.
Nonetheless, this is still a pretty impressive lineup that offers much more than sports. This service tailors everyone's TV needs, which makes it appealing if you share your house or apartment with others.
Moreover, YouTube TV provides a cloud-based DVR service that supports an unlimited amount of recording time. While some channels offer 30 to 50 hours, this service allows you to record all your favorite events and shows. It also stores them for up to nine months, giving you plenty of time to catch up on what you missed.
As for simultaneous streams, this provider allows three per single subscription so that you can stream several games at the same time. It also supports up to six different account switching, which means each user gets customized recommendations.
YouTube TV has dedicated apps for iOs, Android, Samsung Smart TV, Apple Smart TV, Xbox One, Android TV, and Roku. You can also watch the channel using Chrome and Firefox browsers.
Channels Available
YouTube TV's standard subscription offers more than 70 channels. But there are more networks you can add to your plan, for a price, of course.
ESPN
NBA TV
Fox Sports
NBC Sports
NBC Golf
Fox Soccer Plus
NBA League Pass
Showtime
AMC Premiere
STARZ
ABC
CBS
Fox
NBC
AMC
BBC
SyFy
YouTube Originals
CNN
Cartoon Network
Disney
Pros
Various channels.
Plenty of sports coverage.
Cloud-based DVR (with nine-month storage).
Supports three concurrent devices.
Good-quality videos.
Cons
Pricey subscription fees.
---
Hulu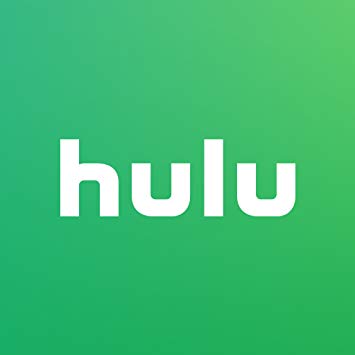 Another streaming service that you perhaps thought was just for movies and series is Hulu. You probably know this channel from its original hit TV show The Handmade's Tale, which received multiple awards and nominations.
But Hulu also offers a Live TV feature that includes a lot of sports channels. I'm talking about the likes of ESPN, CBS Sports, Fox Sports, NBC Sports, and Golf Channel. However, you'll have to subscribe to the Hulu + Live TV plan, which costs $44.99 ($50.99 for the ad-free version).
"…You can follow your favorite NFL pro football teams throughout the 2019 season, record their games, and access the live TV broadcasts aired on NBC, CBS, FOX, and ESPN…"

Hulu
Furthermore, this service provides 50 hours of DVR recording, which you can bump up to 200 for a monthly fee of $9.99. You can also pay the same amount to get an unlimited number of simultaneous streams (the regular subscription only allows two). And you can save a few bucks if you get both add-ons, which are available at $14.99.
Hulu is also a Disney-owned service. The parent company announced it would roll out its own streaming service, Disney+, in November. It also revealed that it would launch a package that features Hulu, ESPN+, and Disney+ ($12.99/ month) by the end of the year.
Hulu Must-watch
The streaming service is home to some of the best TV series and movies. Therefore, perhaps you should benefit from it entirely instead of just focusing on the sports section.
ESPN
CBS Sports
Fox Sports
NBC Sports
Golf Channel
The Handmaid's Tale
Veronica Mars
Castle Rock
Catch-22
Harlots
The Act
The Looming Tower
Marvel's Runaways
I, Tonya
Transformers: The Last Knight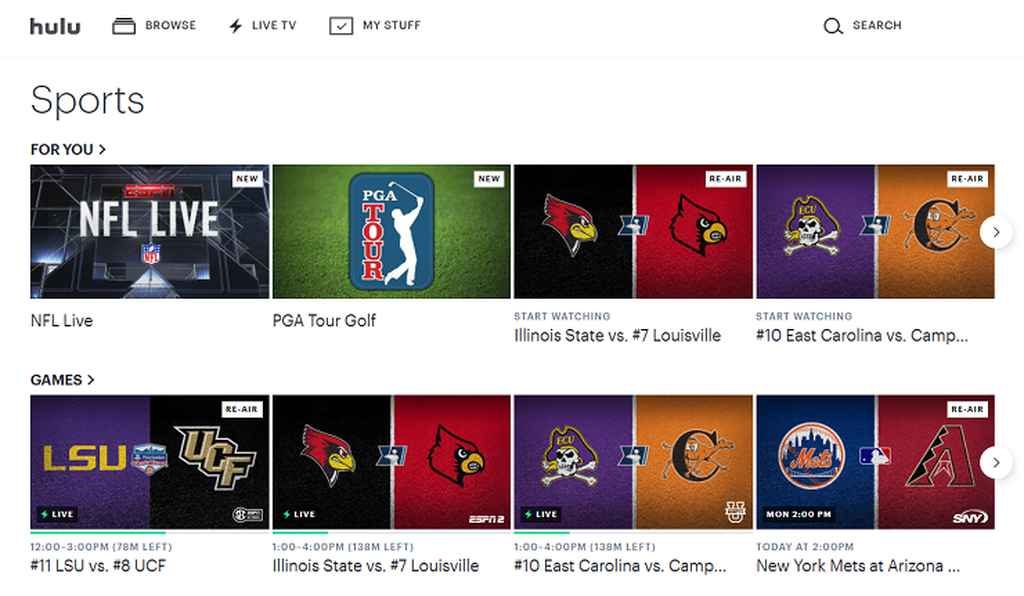 Pros
A variety of programs.
Award-winning entertainment.
Several add-ons.
Decent selection of sports channels.
Cons
Ads.
No support for PS3/PS4.
---
Amazon Prime Video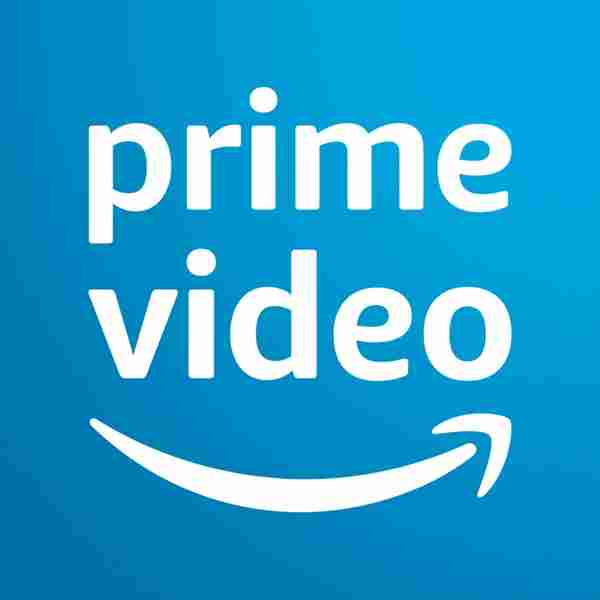 Amazon Prime Video isn't the only service on this list that is available all over the world (except in Cuba, China, Syria, Iran, and North Korea). The only problem is that it does not cover as many sports as its counterparts.
By signing up for the channel, you'll have access to Thursday night NFL games, as well as the option to add channels like NBA League Pass, CBS All Access, and PGA Tour Live.
But Prime Video's primary focus is entertainment, as it brings some of the latest movies and series, including Amazon originals. This makes it an appealing choice to consider if you're looking for something that offers more than sports.
Everything in the streaming service's library is available for buying, renting, and streaming, all for an affordable $8.99 per month. Any add-ons, though, and the fee will go higher.
Amazon Prime Video apps are compatible with every major platform, including Fire devices, Xbox, Wii, PS4, iPhone, iPad, Android, Windows, Mac, Smart TVs, and Roku. Furthermore, you can follow your favorite teams on up to three devices at the same time.
Sports and Programs on Prime Video
Prime Video may not have the most extensive selection of sports channels, but it still provides some important sporting content like NBA, NFL, and PGA Tour golf. Besides, the list of movies and series more than make up for the lack of game variety.
NFL
NBA
PGA Tour
CBS All Access
MLB.TV
RingTV
Sport Now
Showtime
HBO
The Marvelous Mrs. Maisel
Fleabag
King Lear
Jack Ryan
The Man in the High Castle
One Mississippi
Manchester By the Sea
Pros
Variety of content.
Sport channel add-ons.
Affordable fees.
High compatibility.
Good shows and programs.
Cons
Pricey sports channels.
Limited sports selection.
---
NBA League Pass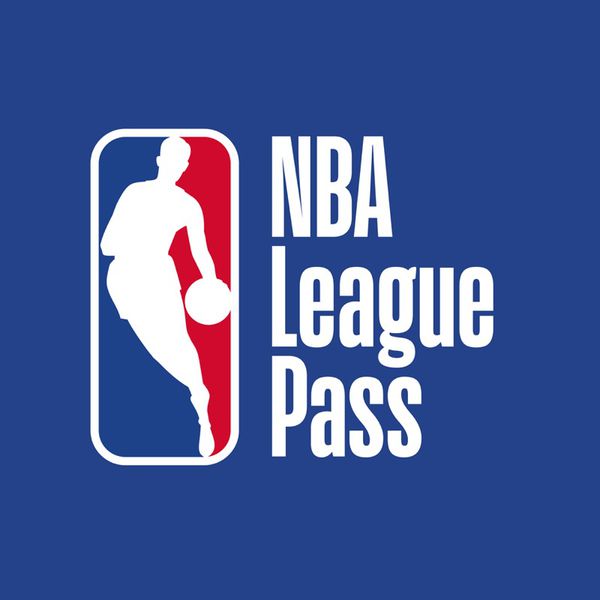 For those who are interested in basketball, more specifically the NBA, then your number one destination should be the NBA League Pass. This streaming service has the most significant basketball coverage in comparison with other sites.
You can stream every game of every team live on your device, and watch popular NBA original programs like Open Court, Game Time, and Inside Stuff. Furthermore, the service allows you to watch classic matches, analysis, basketball documentaries, and multiple games simultaneously, depending on your subscription.
However, a significant drawback of this service is that it still applies blackout restrictions. This means that you won't be able to stream local games live unless you use a VPN.
The NBA League Pass has two subscription plans: League Pass ($31.99/month) and League Pass Premium ($38.99/month). You can register to any of them using your iPhone, iPad, Android smartphones and tablets, PS4, Xbox, Roku, Chromecast, Apple TV, and Android TV.
Pros
Stream multiple matches simultaneously with Mosaic View.
Classic games.
Game replays.
Top-quality original programming.
In-depth match analysis.
VR viewing.
Cons
Blackout restrictions.
Commercials.
---
NFL Game Pass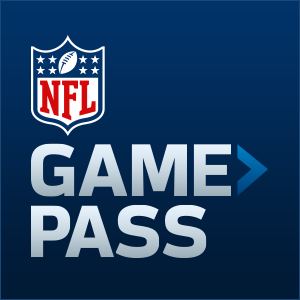 Die-hard American football fans who don't have a cable subscription better head over to NFL Game Pass, the ultimate destination for the National Football League. The streaming service gives viewers access to all 256 games, in addition to replays and original programming.
Following the launch of the service in 2015, former NFL Chief Digital Officer Perkins Miller told CNBC that this app doesn't threaten cable and satellite TV providers. After all, the same content is available on broadcast television. But he added that there are fans who are cord cutters, and the NFL needed to cater to their demands.
"… We know there's an emergence of connected TV applications and that we need to be directly accountable to our fans to deliver content there."

Perkins Miller, NFL Chief Digital Officer
However, US residents who subscribe to this channel won't be able to stream live matches. This means they will have to wait until the games are finished before they can watch them. Even the European version has blackout restrictions.
Now, if you get the international pass, every NFL match is available live, without any blocks. Therefore, you'll need a VPN to spoof your location.
The US NFL Game Pass costs $99.99 per year, which you can pay directly or through four monthly installments. But the international version is more expensive with a price tag of around $180/year, though you'll enjoy every touchdown live. You can sign up for the Essential plan, but you won't have access to every game.
You can install and watch NFL Game Pass on several devices, including iOS and Android smartphones and tablets, Chromecast, PS4, Xbox, Apple TV, and Roku.
Pros
The international version gives access to all regular-season games.
Several NFL Originals and programs.
Affordable yearly plan.
Payment through installments option.
Game replays.
Cons
No live matches for the US version.
Pricier fees for the international pass.
---
Best International Sports Streaming Services
While the above channels will give you access to the major sports tournaments, you should note that they are all US-based. That makes them ideal for American viewers (and even some international fans), but a little diversity never hurt anyone.
Therefore, I selected the four best international broadcasters that can give you access to the biggest sports action.
DAZN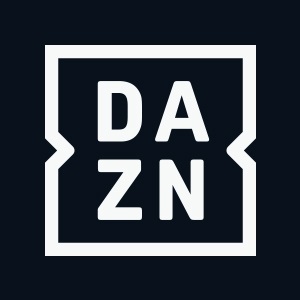 Another sports streaming channel you should definitely consider is DAZN. Although the service started out as a platform for boxing and fighting in 2016, it soon evolved to cover plenty of other sports, and branched out to broadcast in more regions.
Today, DAZN is available in Germany, Austria, Switzerland, Italy, Spain, Brazil, the USA, Canada, and Japan. Viewers who reside in those countries can stream sporting events like the Premier League, MMA, boxing, F1, NFL, NBA, MLB, and NHL.
Pronounced "Da Zone," this channel is an affordable alternative to cable or satellite subscriptions. It brings you over 8,000 sports events per year for a cost of $19.99/month (or a yearly fee of $99.99). Furthermore, boxing fans don't have to pay anything extra to stream the next big fight, unlike pay-per-view services.
But please note that coverage for these sports differs depending on each country or region. In the US, for example, viewers cannot watch NFL, NBA, MLB, and NHL games. Moreover, the English Premier League is available for subscribers inside Canada.
Nonetheless, this service still provides some brilliant tournaments and championships, especially you enjoy boxing and MMA. You'll also benefit from original programs like the MLB commentary show Change Up, and the fighter-focused Sweet Scientists: Ak & Barak.
And when it comes to compatibility, DAZN supports the most popular devices, including Samsung Smart TV, ROKU, Apple TV, Amazon Fire TV/Stick, Android TV, Chromecast, iOS, Android, Xbox One, and PlayStation. You can also use Chrome, Firefox, Safari, Edge, Internet Explorer, and Opera if you're watching on your computer.
What to Watch on DAZN
As I mentioned earlier, the range of available sports depends on your geographic location. But the streaming is home to a large number of sporting events and original programs like:
The Premier League
NFL
NBA
MLB
NHL
Bellator
World Boxing Super Series
Matchroom Boxing
Golden Boy Boxing
Combate Americas
F1
Sweet Scientists: Ak & Barak.
Change Up
Pros
Best streaming service for boxing and MMA.
Supports several devices.
Expanding sports coverage.
Available in several regions.
Lower annual fees.
Cons
The monthly subscription cost doubled.
Broadcasting problems were reported.
Only two streams at the same time.
---
DStv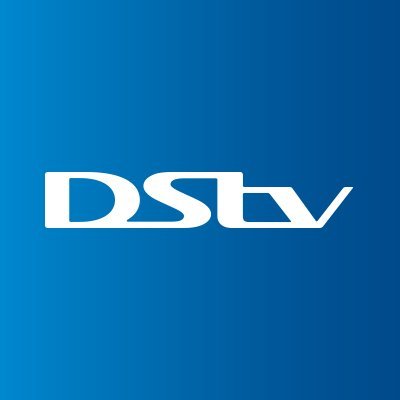 DSTV is a well-known satellite provider, especially in South Africa and across Sub-Saharan Africa. It is the exclusive home for the best shows, and most importantly sports, for people inside those countries. And the best part of it is that fans can stream their favorite games on the go thanks to the DStv Now app.
You see, the streaming service brings you one of the biggest sports channels out there: SuperSport. The latter has a lineup of the most entertaining leagues, tournaments, and championships, including the English Premier League, La Liga, Serie A, Champions League, Rugby World Cup, The Ashes, US Open, and much more.
DStv Now offers plenty of packages with competitive prices, starting with the basic EasyView plan (30+ channels for $1.96/month), all the way to Premium (135+ channels for almost $55/month).
The service also has compatible apps for iOS, Android, Apple TV, Android TV, Samsung Smart TV, and Chromecast.
What to Watch on DStv Now
DStv Now will unlock your favorite sports, giving you access to the biggest games and championships.
The Premier League
La Liga
Serie A
Bundesliga
Ligue 1
UEFA Champions League
Euro 2020 Qualifiers
International Rugby
Rugby World Cup
The Ashes
ICC World Test Championship
US PGA Tour
European Tour
US Open
Roland Garros
Wimbledon
Australian Open
F1
Pros
Variety when it comes to content.
Wide sports coverage.
Several subscription plans.
Cons
Not as compatible as the other channels on the list.
---
Sky Go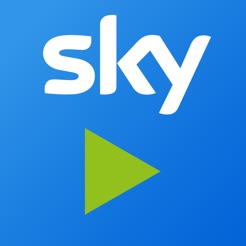 If you're a passionate sports fan, then Sky Sports should sound very familiar. It is the dominant sports channel in the UK and Ireland and features all the tournaments and competitions you could think of.
But you won't just benefit from sports. You'll also get the very best in entertainment. I'm talking about the latest series, movies, and shows, which means you won't be able to get your eyes off the screen.
However, if sports interest you the most, There are tons of matches to watch. That includes the Premier League, F1, The Ashes, Rugby Super League, Solheim Cup, and more.
Now, there are several bundles to choose from, but if you want access to Sky Go's sports coverage, you'll have to pay £23 (around $29) extra a month. The original Sky Go subscription cost £22/month. And here's the catch; there's an 18-months minimum subscription period.
Those may sound like expensive obligations, but if you want the best in sports and entertainment, you'll find these conditions worth it.
Sky Go Sports and Shows
Here's what you'll get when you subscribe to Sky Go:
Premier League
Football
Cricket
Boxing
Golf
F1
Rugby
NBA
The Handmaid's Tale.
Chernobyl
Sharp Objects
Westworld
Big Little Lies
Succession
Stranger Things
Black Mirror
Pros
Diverse content (sports, entertainment…).
Several Sports tournaments.
Quality original football programming.
High compatibility.
Cons
Expensive packages and add-ons.
Obligatory 18-months contract.
---
BeIN Sports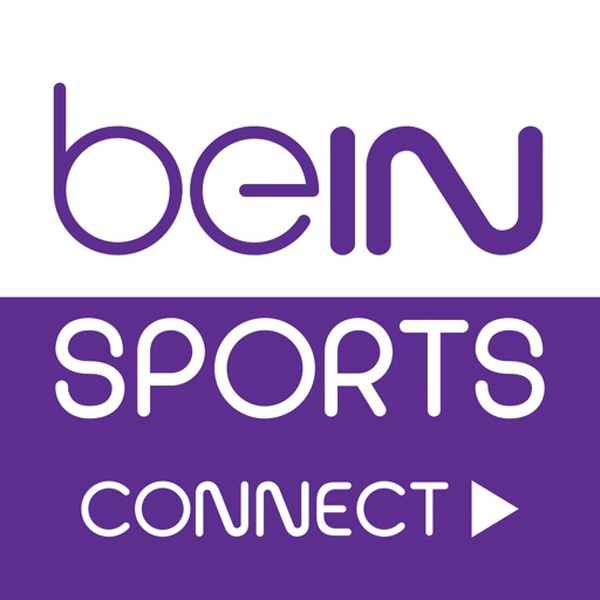 BeIN Sports is one of the biggest sports broadcasters on the planet. They are most famous for covering almost every football league and tournaments, especially across the MENA region, where they have exclusive rights. However, coverage isn't limited to the Middle East and North Africa.
The streaming channel also has airing rights in the US, France, Spain, Canada, Australia, New Zealand, Turkey, and several other nations.
Although the name might allude to a sports-only channel, beIN also has a lineup of entertainment channels for movies, series, and kids programs.
And one of its best features is the multiple packages on offer. Moreover, if you opt for the basic plan, you'll benefit from a free six-month period, after which you'll pay an affordable $4/month.
The Sports package costs a monthly fee of $12.5, which will give you access to all 18 beIN Sports channels. You'll also enjoy the latest in entertainment and news with the likes Fox Movies, FX HD, Star World, Cartoon Network, Euro News, CNN, and France 24.
Bein Sports Channels
By signing up to BeIN Sports, you'll be able to unlock the following leagues, championships, and tournaments:
The English Premier League
La Liga
Bundesliga
Serie A
Ligue 1
Champions League
Europa League
Euro 2020
US Open
Wimbledon
Roland Garros
Australian Open
NBA
F1
Olympics
Rugby
Boxing
Pros
Affordable plans.
Free subscription for six months (basic plan).
Sports and entertainment programs.
Extensive coverage across all major sports.
Cons
Support for only two devices per account.
No simultaneous streaming.
---
TSN Direct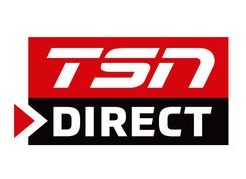 The Sports Network, better known as TSN, is a famous Canadian sports broadcaster. It brings you the most popular franchises in Canada and the USA, including CFL, NFL, NHL, MLB, NBA, MLS, Hockey Canada, and more. It is also home for European soccer, such as the Champions League, Europa League, Serie A, Bundesliga, and La Liga.
And if you're not a fan of cable or satellite subscriptions, you can register to the channel's streaming service, TSN Direct. It launched in June 2018, with a monthly subscription fee of $24.99. However, back in March, the channel lowered the price to $19.99/month.
Pros
Coverage of various sports.
Compatible with several operating systems.
Offers a one-day pass for $4.99.
Cons
Only one plan available.
A bit pricey for a sports-only service.
---
How Can a VPN Access All These Services?
As I mentioned in the beginning, most of these apps are unavailable outside their regions. With the exception of Amazon Prime Video, NBA League Pass, and NFL Game Pass, the services on this list are accessible in selected countries.
ESPN+, FuboTV, Sling TV, YouTube TV, and Hulu, are only available inside the United States. Meanwhile, you can register to DAZN in Germany, Austria, Switzerland, Italy, Spain, Japan, Brazil, the USA, and Canada.
Nonetheless, if you want the best sports streaming experience, you need a virtual private network, better known as a VPN.
You see, streaming websites use your device's IP address to determine your geographic location. And due to copyright issues, they block you from viewing their content if they read that you are outside their broadcasting zone. Even Prime Video displays different catalogs depending on each region.
As for the NBA League Pass and the NFL Game Pass, their respective US versions still use blackouts for local games. This means that you'll have to be in a different country or market to stream matches live or wait until they become available. But let's face it, who would want to watch replays or reruns, especially when it comes to sports.
We want live action.
What Is a VPN?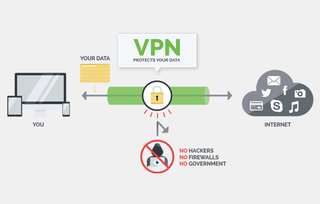 And that's where the VPN steps in. This tool can change your online location by relocating your internet connection to another country. All you have to do is connect to one of its secure servers, and the VPN will create a safe pathway to redirect your traffic through it.
I say safe because your virtual private network will encrypt your online activity, which means that no one can track what you are doing on the internet.
Let me give you an example. If you're interested in a FuboTV or ESPN+ subscription, simply connect to any server from the USA. Your VPN will then give you a new IP address, making it appear as if you were inside the country. As a result, you'll have access to every American-restricted channel, including YouTube TV, Hulu, and Sling TV.
Even US residents who want to stream the upcoming football season live on air can benefit from a VPN. This program allows them to connect to a foreign server in Europe or Australia, for example, and get the international NFL Game Pass. Therefore, they can watch regular-season matches as they happen from anywhere in the United States.
How to Install a VPN?
Installing a VPN on your device is a very simple matter that you can complete in just a few minutes.
First, you must select one heck of a reliable provider that protects your online privacy and gives you internet freedom.
Then, download the app on your device. You'll find that VPNs are very compatible, which means you can install them on iOS, Android, Windows, Mac, and Linux operating systems.
After you install the VPN app, open it. Then, if you want ESPN+, connect to a US server. But if you want to use NFL Game Pass, connect to a foreign server.
Now, head over to the streaming app and enjoy your favorite matches live from anywhere.
---
Best VPNs to Bypass Geo-blocks
The word free has a nice ring to it, right? Why pay for a product when you can get it for free? While that may apply for complimentary gifts with every purchase or two-for-one specials in restaurants, this concept is dangerous when it comes to cybersecurity, especially VPNs.
These programs cost a lot of money to develop and maintain. That is why offering them for free usually raises a few eyebrows. How can these providers supply free VPNs and stay in business? By selling your private information.
VPNs aren't supposed to keep records of your activity or connection, and they certainly mustn't sell it or share it with third parties. But free services will do just that because they have to make money. Therefore, you might think that you'll be saving a few bucks, but in reality, it's costing you much more.
So the next time you see customized advertisements when you're browsing the web, know that your free VPN has sold you out.
Moreover, these brands are very inefficient when it comes to bypassing geo-blocks, and their servers are slow and poorly maintained. And did I mention that a lot of them contain malicious software and viruses?
In other words, not every VPN is safe to use. That is why I compiled a list of the most robust VPNs that can give you access to the best sports streaming channels.
---
ExpressVPN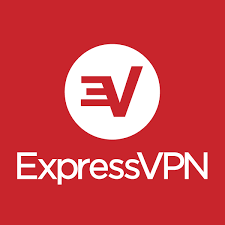 If there were Olympic games for VPNs, ExpressVPN would surely bring home the gold medal. That's because it offers outstanding features that few other providers can match.
Let's start with the server network. The company owns over 3,000 servers across 94 countries, covering every continent except Antarctica. This broad reach means you can spoof your location to almost anywhere and gain unlimited internet access.
Now, I move on to another critical feature, which is encryption. One of the VPN's essential roles is encrypting your data and traffic with protocols that are impossible to crack. Well, ExpressVPN uses AES 256-bit, military-grade encryption that the US government uses to protect sensitive information. So don't worry about any potential breaches because no one can see what you're up to online.
As I mentioned before, VPNs should respect your privacy and never store or share your data. This service follows a stringent no-logging policy, which means it does not collect any data about your online activity or IP address. It also won't submit any user information to government authorities because it is headquartered in the British Virgin Islands, a country with no data retention laws.
I've been using ExpressVPN for quite a while now, and I highly recommend you start doing the same. You can always get your money back with the 30-day refund program in case you're not happy with the services.
Pros
The best encryption on the market.
Vast server network.
Compatible with every major OS.
30-day money-back guarantee.
No-logs policy.
Smart DNS proxy service (MediaStreamer).
A kill switch.
Excellent customer support.
Works with Netflix.
It allows torrenting and P2P file-sharing.
Five device connections at the same time.
Cons
Pricey monthly subscription ($12.95).
---
NordVPN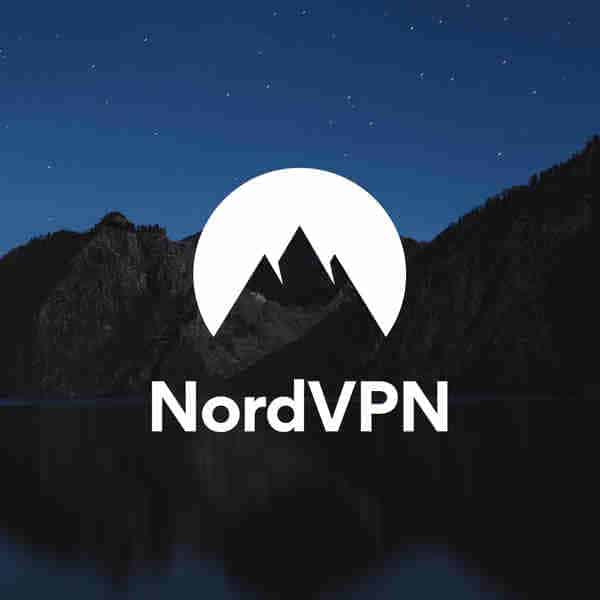 The silver medal goes to NordVPN, another elite provider that deserves a lot of credit and praise for its security and privacy features. It encrypts your traffic twice using a feature called double VPN, which protects your online privacy and data TWICE.
And of course, it uses the same robust encryption as ExpressVPN, the AES 256-bit protocol. The company also doesn't store or collect your data.
NordVPN has more than 5,000 servers in 60+ countries, which makes it one of the largest server networks in the business. Their apps are compatible with every major platform, including iPhone, iPad, Mac, Android devices and TV, Windows, and Linux.
Their one month plan will cost you $11.95, one dollar less than ExpressVPN. But if you subscribe to their yearly plans, you can save up to 75%.
Pros
Based in Panama (no data retention).
5,000+ servers in 60 countries.
Multiple subscription plans.
Double VPN encryption.
AES 256-bit protocol.
Supports six concurrent device connections.
Free Smart DNS proxy called SmartPlay.
Award-winning customer support service.
High compatibility and easy-to-use apps.
It doesn't keep data records.
30-day refund policy.
---
BulletVPN
BulletVPN collects the bronze medal. This new VPN managed to build quite a reputation in little time by implementing excellent features and transparent policies.
It uses the same privacy and security features that the other brands of the elite category have. That means subscribers will benefit from the safest AES 256-bit encryption and zero-logs policy. Furthermore, the company supports five VPN protocols, PPTP, L2TP, OpenVPN, IKEv1, and IKEv2, which makes it an excellent no matter which device you use.
But the thing it's most famous for is speed. BulletVPN promises blazing fast speeds, making it an ideal choice for sports fans streaming live games in HD.
One major drawback, however, is its narrow server network. The service only operates 52 servers in 30 countries. But don't let that discourage you from registering. These servers are located in key regions like the US, Canada, the UK, Germany, Spain, and Australia.
Pros
Free Smart DNS proxy feature.
Robust encryption.
No-logs policy.
Speedy servers.
24/7 customer support and a live chat feature.
Support for all VPN protocols.
30-day refund guarantee.
Compatible with iOS, Windows, Android, and Mac.
Five simultaneous connections per account.
---
The Best Sports Streaming Channel – Final Words
Traditional television is no longer the only way to watch sports. OTT and social media platforms are gaining momentum as more viewers are opting to cut the cord. As a result, cable and satellite providers are losing market share, despite the blackout restrictions they force when they acquire TV rights.
That's because VPNs are helping cord-cutters bypass geo-blocks and blackouts and stream their favorite sports from anywhere in the world. However, only premium services can grant you access to the best sports streaming channels. Therefore, make sure you stay away from free providers.
So if you're sick of expensive cable subscription fees, as well as lengthy contracts, follow my lead and cut the cord. Standalone streaming services are the future of television, and you can install them on any device. This makes them a cheaper and more convenient alternative to cable and satellite TV.
Which streaming channel do you use to watch your favorite sports? Did you need a VPN to access it? Tell us all about it in the comment section below.