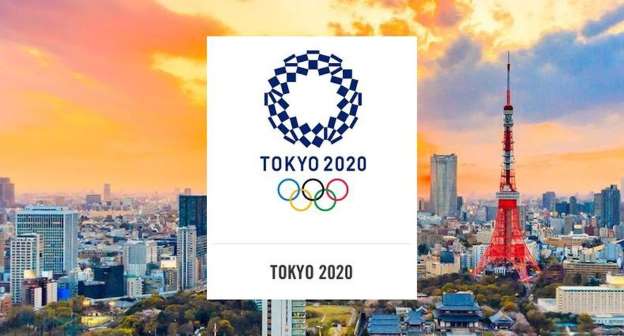 Where to watch Tokyo 2020 Olympics
Streaming channels and geo-blocks
Use a VPN to avoid online restrictions
Install the best VPNs to watch 2020 Olympics
Don't use free VPNs or streaming websites
Tokyo 2020 Olympics sports
Parting words
The origin of the Olympics is a topic of debate to this day. The first games recorded date back to 776 BCE and were held every four years in Olympia to honor Zeus. However, some claim that the multi-sport event goes beyond those years.
Almost 3,000 years later, and the Olympiad is still going strong, making it one of the oldest and most popular competitions in sports history.
Today, more than 11,000 athletes participate in the Summer Olympics, which take place every four years in a different host city. And around 3,000 sportspeople compete in the Winter Olympics, home of snow and ice sports.
Tokyo will host the upcoming Summer Olympics in 2020. And since it is a major competition with 339 events in 33 sports, a lot of media broadcasters will cover it. Even cord-cutters have multiple options to stream their favorite tournaments.
However, each service is only available in its respective region. So if you want to watch your favorite local channel from abroad, you'll need a VPN.
---
Content Overview
---
Tokyo 2020 – Official Broadcasters
The Olympics feature more than 30 sports, including basketball, soccer, baseball, tennis, golf, and boxing. And the best athletes from all over the world will go head-to-head for gold, silver, and bronze medals. So it's only natural that this event attracts millions of viewers.
As a result, media corporations engage in bidding wars to acquire TV coverage rights. And the same thing applies to streaming services, which are becoming more and more popular. Here are the top OTT channels that will bring you the event:
USA: NBC Sports Live Extra
UK: BBC iPlayer, Eurosport Player
Canada: Sportsnet
Europe: Eurosport Player
France: Canal+
Germany: ARD ZDF
Italy: Rai TV
Ireland: RTÉ
Finland: Yle
Brazil: GloboTV
Australia: 7plus (Seven Network)
New Zealand: Sky NZ
MENA Region: beIN Sports
China: CCTV
India: Sony Liv
Japan: Japan Consortium (NHK)
South Africa: DStv (SuperSport)
Korea: SBS
Now, that's what I call extensive coverage. All these services are at your disposal if you wish to stream the 2020 Summer Olympics. But each one is available in its respective country or region. Therefore, if you're outside your local channel's reach, you won't have access to it.
---
2020 Summer Olympics and Geo-blocks
Sports fans usually follow their favorite tournaments on the service that's available in their local market. Some get used to the commentary, while others do it for good luck. Yes, sports lovers can be superstitious, shocking! But when they travel abroad, access to those channels becomes off-limits.
That's because broadcasting rights apply to a specific geographic region, not the entire globe. Therefore, each country has its own platform to watch sports events. Step outside the designated coverage zone, and an error message will pop up on your screen.
"Sorry, this content is not available in your country."
That's just one example of what you might face.
How VPNs Can Avoid Online Restrictions
Thanks to your IP address, streaming services, and every other website can determine your location. Every device and Internet connection has one to give you an online identity. So to avoid seeing the above message, you need to do something about that numerical label.
Only a virtual private network (VPN) can conceal your actual IP address and replace it with another one. But that comes after you connect to one of its secure servers. Consequently, your VPN will redirect your traffic to the location of your server, and give you a new IP from that region as well.
For example, if you want to stream the 2020 Olympics on NBC Sports from outside the United States, you must connect to an American server. Your Internet connection will pass through the VPN server you selected, and your US IP address will make it appear as if you were there.
The same concept applies to every other channel on the list above. Simply connect to a VPN server from the same respective region, and you'll have access to the service no matter where you are.
Other VPN Qualities
If bypassing geographic restrictions isn't enough to convince you to buy a VPN subscription, perhaps the following features will:
Military-grade encryption: Users who fear about their online security and privacy have no reason for concern with a VPN. This tool will create an encrypted tunnel for your traffic so that no one can see it. Every data you input into your device will remain concealed from the prying eyes of hackers and Internet service providers. That includes browsing history, online activity, credit card information, and passwords.
No-logs policy: Another point for your privacy. Top VPNs won't keep any records of your online activity or connection. Things like your IP addresses, DNS queries, or traffic destination will be automatically deleted. And these providers won't share the minimal information they collect, like the choice of VPN servers or dates of connection.
Torrent support: Since VPNs are great tools for covering your tracks, you can use them to download your favorite films, series, or songs from torrent websites. Although sharing copyrighted material is illegal, with or without a VPN, many users still do it anyway (we don't encourage activities that are against the law).
No more censorship: VPNs are ideal tools for Internet surfers who live or visit countries with limited Internet access. China, Iran, Syria, the UAE, and several other nations have strict rules when it comes to web browsing. To enjoy complete online freedom, simply connect to a foreign server.
Moreover, elite VPNs will help you access streaming giants like Netflix, Hulu, HBO Go, and BBC iPlayer. Even though these services started blacklisting VPN IP addresses, elite providers can still unblock them.
---
Install a VPN and Stream 2020 Olympics
A vast array of streaming services will cover the 2020 Olympic games. Some viewers may deem VPNs unnecessary, even if they are overseas. But other fans want to get the best Tokyo 2020 experience possible and watch it on their number one channel.
If you're one of the latter group of fans, you need to get your hands on a premium VPN subscription.
Head over to the VPN website to sign up and create an account. You'll need a valid email and credit card.
Then, go to your device's app store to download and install the VPN applications. All top VPNs have high compatibility with every primary operating system.
Open the VPN app and sign in using your new account.
Connect to a server from any of the above countries, depending on your favorite streaming service (US for NBC Sports; UK for BBC iPlayer, and so on).
Visit the channel's website or mobile application. Notice that there are no more geo-errors.
Enjoy the 2020 Summer Olympics.
---
VPN Recommendations
A simple online search will show you that there are a lot of VPN brands on the market. And choosing the right one can be a bit challenging, especially if you're a newbie. The last thing you want to do is install an ineffective provider with poor services.
Therefore, you must do your homework before you make any commitments.
For example, since streaming live sports requires a fast Internet connection, your VPN must have speedy servers. You see, virtual private networks consume a bit of your connection to provide robust encryptions. But you don't have to compromise on security and privacy for the sake of speed.
That's because top VPNs make sure the slight speed drop remains unnoticeable across all servers. As a result, you won't face any video buffering or loading issues when you're watching a live event in HD.
The below VPN services offer all of that and then some. So if you're in a hurry and you don't have time for extensive feature research, I recommend you use one of the following:
ExpressVPN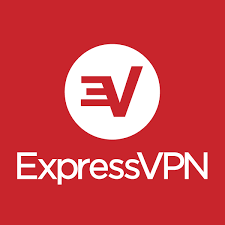 In the VPN Olympics, ExpressVPN would bring home the gold medal. After all, it offers top quality features in every domain. That includes high levels of speed, which are crucial since VPNs are mostly used for streaming. That makes this brand ideal for watching the 2020 Olympics.
But just because ExpressVPN is fast doesn't mean it isn't safe. The company uses the strongest encryption available on the market nowadays, the military-grade AES-256. The US government adopted the same encryption to protect classified information, so you know it's top-class.
But in case you have any doubts, here's what AES-256 means: 2256 or 1.1 x 1077 possible combinations. In other words, that's 115,​792,​089,​237,​316,​195,​423,​570,​985,​008,​687,​907,​853,​269,​984,​665,​640,​560,​000,​000,​000,​000,​000,​000,​000,​000 combinations. I pity the fool who tries to decipher this encryption.
Mix that with a kill switch and DNS leak protection, and you got yourself quite the security system. These two tools prevent your data from leaking through the encrypted VPN tunnel in case your provider malfunctions. Worst case scenario, your VPN will disconnect you from the Internet.
ExpressVPN also won't collect sensitive data about your online activity or connection. And they don't have to share any user information with law enforcement agencies or other third parties. That's because the company is based in the British Virgin Islands, a tax haven country with no mandatory data retention laws.
Other benefits include a vast network of servers, compatible apps, torrent support, and a 30-day refund policy.
Pros
3,000+ servers in 160 locations across 94 countries.
AES-256 encryption.
Zero-logs policy.
Kill switch and DNS leak protection.
Fast, stable speed rates.
Works with Netflix.
Apps for iOS, Android, Windows, Mac, Kindle Fire, and Linux.
Torrent support.
30-day refund program.
MediaStreamer: Smart DNS proxy.
No invasive jurisdiction.
24/7 customer support with a live chat option.
Five simultaneous device connections.
Cons
More expensive than other brands.
---
NordVPN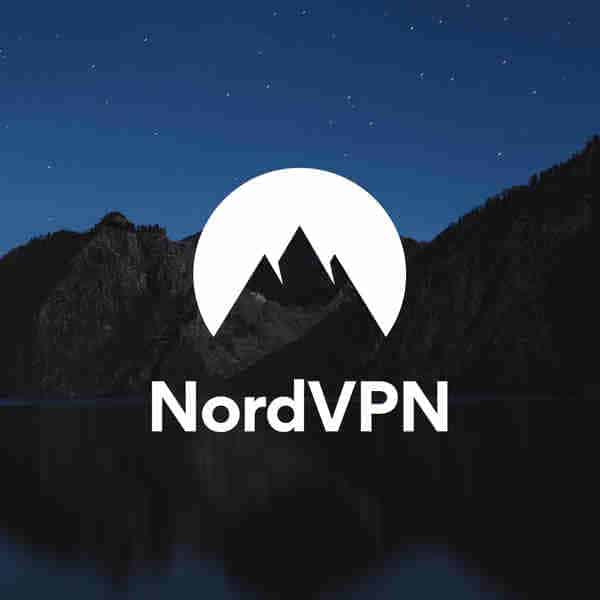 If ExpressVPN claims the gold, NordVPN has to settle for the next best thing, which is silver. But second place is still an incredible achievement, especially in a competitive industry like virtual private networks.
The company is located in another censorship-free country with no data retention laws: Panama. Moreover, it operates over 5,000 servers across 60+ countries, giving you access to any streaming service you want. That means you can stream the 2020 Olympics on any channel no matter where you are.
It also works with Netflix and other OTT giants like Amazon Prime Video and Hulu. These services started banning VPN IP addresses a couple of years ago, but NordVPN can still bypass their geo-blocks.
But this service is mostly famous for its top-notch security and privacy features. That includes the double VPN that encrypts your traffic twice, and CyberSec, the tool that blocks ads and malicious websites.
The other features are it provides are your standard AES-256 encryption, a no-logs policy, excellent customer support, a 30-day money-back guarantee, and free Smart DNS service.
Pros
Military-grade encryption.
No collection or sharing of sensitive user information.
Smart DNS: SmartPlay.
CyberSec: ad-blocker.
Double VPN.
Award-winning customer support.
Panama headquarters.
Vast server network.
High device compatibility.
Six concurrent device connections.
Torrent and stream support.
Kill switch and DNS leak protection.
Cons
Some servers might be a bit slow.
---
BulletVPN
And the bronze medal goes to BulletVPN. Not bad for a newly-established VPN service. Some users might disregard this brand due to its limited server network. However, these servers are spread across key locations that cover every continent. That includes the US, the UK, Germany, France, Australia, New Zealand, Japan, India, and South Africa.
As a result, you'll be able to watch Tokyo 2020 on your favorite channel. And don't worry about speed, because BulletVPN offers that in abundance. That means no buffering issues on any server. Furthermore, your information and traffic will remain hidden thanks to the AES-256.
BulletVPN follows a rigorous no-logging policy and is headquartered in Estonia, a country that is outside the 14 Eyes alliance. In other words, your online privacy and security are well taken care of. The kill switch + BulletShield feature will contribute to that protection, should you choose to activate them.
The kill switch alone will cut your Internet connection if BulletVPN malfunctions. But with BulletShield enabled, you'll only gain access to the World Wide Web if you connect to a VPN server.
Pros
30-day refund program.
AES 256-bit encryption.
No-logs policy.
Kill switch + BulletShield.
Free Smart DNS.
Fast speed rates.
Compatible with iOS, Android, PC, and Mac.
Netflix compatibility.
Torrent and file-sharing allowance.
Round-the-clock customer service with live chat.
Based in Estonia.
Cons
Small server network (71 servers in 37 countries).
Only three device connections at the same time.
---
Can I Use Free VPNs?
While there are a lot of free VPN providers on the market, don't let the feeless promise tempt you into getting one. Even the most popular free services have red flags and policy breaches.
Hola VPN, for example, has more than 160 million users. One might think that this popularity would make it a safe and cheap alternative to top VPN services, but it's not. The company was found to be selling users' bandwidth as botnet.
You should take this with little surprise, to be honest, because it takes a lot of money to operate a VPN service. Server maintenance alone costs a fortune. Free VPNs will sell your traffic and other sensitive information to stay in business and pay their employees.
The encryption they use isn't as secure as the one top VPNs provide. And they also offer slow speeds and limited server networks.
Even the ones that have decent privacy and security features lack proficiency in other areas. TunnelBear VPN, for example, offers a free version with limited data of 500mb per month. That's nowhere near enough megabytes if you're a cord-cutter. To get unlimited data, you'll have to upgrade to TunnelBear's paid version instead.
Therefore, stick to premium virtual private networks like the ones on my list. They have been weighed, measured, and not lacking in almost any way.
---
Streaming the 2020 Olympics for Free
A lot of new VPN users mistakingly believe that a VPN subscription is all you need to start streaming shows and sports. But in fact, virtual private networks are just doorways. To watch your favorite programs, you still need to subscribe to the streaming channel.
In other words, a VPN subscription does not cancel out or replace a Netflix, Hulu, or Amazon Prime Video account. And since most streaming services have monthly or yearly charges, it's hard to stream the Tokyo 2020 Olympics without spending any money.
But if you already splurged on a VPN service and you don't have enough funds for a paid streaming service, you can give 7plus a try. The video-on-demand channel, which Seven Network launched in 2017, is available for free.
All you have to do is get a VPN, connect to an Australian server, register for free, and watch the 2020 Olympics or any other content.
But if you're thinking about using free or torrent websites, let me remind you that it is illegal, not to mention risky. Streaming or sharing videos from broadcasters who hold rights to air the 2020 Olympics is considered piracy.
That means you can pay hefty fines or even got to jail if you get caught.
Moreover, torrent websites might contain links to malicious pages where hackers can infiltrate your device and steal your data.
Therefore, do the right, safe thing and subscribe to the channels that I mentioned at the beginning of the article. And if you don't want to spend any extra money to watch Tokyo 2020, you can stream on 7plus for free.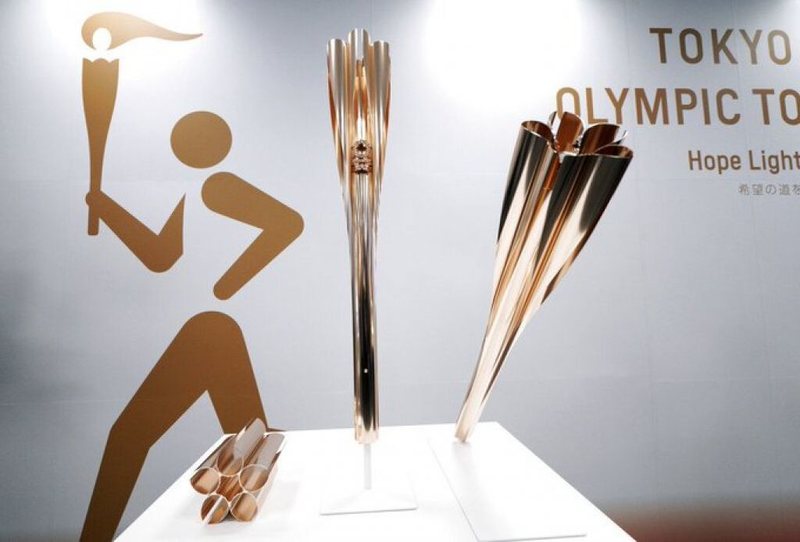 ---
2020 Olympics – Sports and Facts
A total of 339 events in 33 different sports will feature in the 2020 Tokyo Olympics. As usual, the United States are heavy favorites to lead the medal table once more, just like they did in Rio 2016. The US won 46 gold medals, and 121 overall, followed by Great Britain and China.
The 2020 Olympics will feature the addition of five new sports to the lineup: Skateboarding, sports climbing, surfing, baseball (and softball), and karate. The opening ceremony will kick off on July 24, and the games will conclude on August 9. Preliminary softball and soccer matches start on July 22.
Aquatics

Artistic swimming
Diving
Swimming
Water polo

Archery
Athletics
Badminton
Baseball
Basketball

Basketball
3×3 basketball

Boxing
Canoeing
Cycling

BMX freestyle
BMX racing
Mountain biking
Road cycling
Track cycling

Equestrian

Dressage
Eventing
Jumping

Fencing
Field hockey
Football
Golf
Gymnastics

Artistic
Rhythmic
Trampoline

Handball
Judo
Karate
Modern pentathlon
Rowing
Rugby sevens
Sailing
Shooting
Skateboarding
Sport climbing
Surfing
Table tennis
Taekwondo
Tennis
Triathlon
Volleyball

Volleyball
Beach volleyball

Weightlifting
Wrestling
---
How to Watch the 2020 Olympics – Final Thoughts
The Olympics are one of the most-watched sports events in the world. Millions of viewers from all over the globe tune in to watch their nations' teams compete for gold and glory. Tokyo 2020 is no different, and with the addition of new sports and events, it promises more competition and entertainment.
But while cord-cutters have a wide choice of streaming channels to watch the 2020 Olympics, these services are geo-blocked outside their respective zones. Therefore, if you want to access your local channel from abroad, you'll need a VPN.
And make sure you get a good one. Otherwise, you're putting your data at risk. Subscribe to ExpressVPN, NordVPN, or BulletVPN, and enjoy the 2020 Olympics from anywhere in the world.
Which country will go home with the biggest medals tally? Share your predictions below.