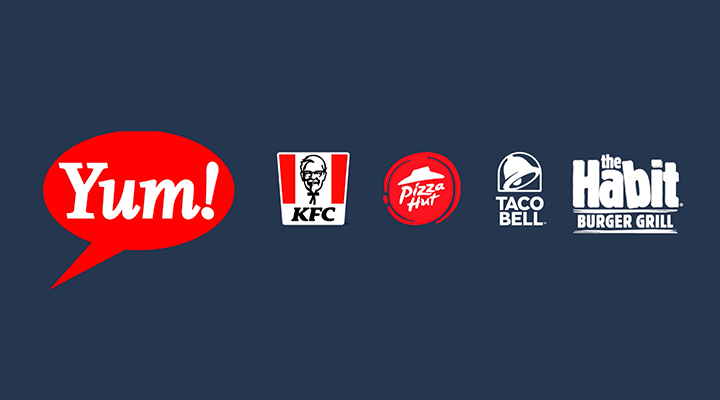 Ransomware attacks can take a huge toll on companies; we're not just talking financially. A while ago, a data breach hit none other than fubo – the American streaming website, rendering its webpage inaccessible. Now, another cyber incident forced Yum! Brands shut down around 300 restaurants in the United Kingdom.
Being able to infiltrate such a huge organization shows how capable the threat actors behind this breach are. In fact, on Thursday, the company disclosed that cybercriminals managed to harvest some individuals' personal information.
First came the ransomware attack that Yum! Brands disclosed back in January. Now, further information is seeing the light in recent statements, and we're here to discuss hit. Here's what we know so far.
Yum! Brands Breach: A Hard-to-Digest Disclosure
Yum! Brands is a huge name in the food industry as it owns major chains around the world. Those include the likes of KFC, Pizza Hut, Taco Bell, and The Habit Burger Grill fast-food restaurant.
As we mentioned, the company was targeted by a ransomware attack that forced it to close its branches in 300 locations within the United Kingdom. Back then, the company had no evidence that customer information was affected or exfiltrated.
Fast forward to April, Yum! Brands disclosed that the ransomware caused a major intrusion within its systems, allowing cybercriminals to harvest sensitive information, including names, driver's license numbers, and other ID card numbers.
"As we announced publicly in mid-January, Yum! experienced a cybersecurity incident involving unauthorized access to certain of our systems on or around January 13, 2023.

Upon discovery, we took steps to lock down impacted systems, notified federal law enforcement authorities, worked with leading digital forensics and restoration teams to investigate and recover from the incident, and deployed enhanced 24/7 detection and monitoring technology.

Once the incident was contained, we initiated a detailed review, with the assistance of outside specialists, to identify whether personal information belonging to individuals may have been present in files that were affected during the incident.

Our review determined that the exposed files contained some of your personal information, including [Name or other personal identifier in combination with: Driver's License Number or Non-Driver Identification Card Number]."

Source: Yum! Brands
As stated in the introduction, some attacks, including ones involving ransomware, don't have to impact the company financially. This may concern investors and customers, which is quite logical.
However, when the incident occurred, Yum Brands ensured its investors that the ransomware attack would not cause any notable negative financial impact.
The company did its investigations, and the end results show that only a chunk of its employees' personal information was accessed – customers' data was untouched.
New Day, New Breach – The Food Industry Hit Hard
Breaches are happening every day, regardless of the company. However, with an organization as big as Yum Brands, the damage can be huge.
Yum! Brands operates 55,000 restaurants across 155 countries and territories, which means there's a lot of data to target and benefit from. So far, the company did not disclose the total number of affected employees – time will tell.