News
Apple and Google Ban Fortnite – What's Next?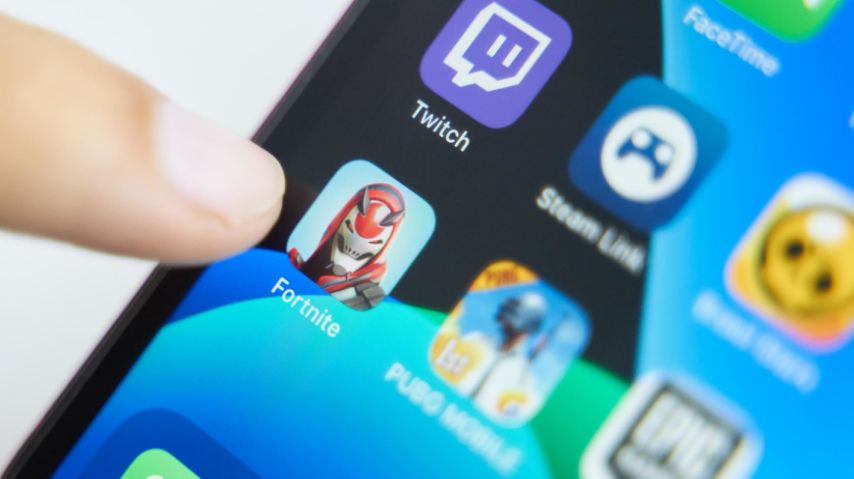 Why did Google and Apple ban Fortnite?
Epic Games files lawsuits
Google and Apple's response
Previous monopoly accusations
Say goodbye to the Floss, the Electro Shuffle, the Fresh, and all the other emotes because Fortnite is no longer available for mobile users. Apple and Google removed the widely-popular battle royale video game from their platforms over breaches in terms and policies. Fortnite attempted to bypass the payment systems that the App Store and Play Store impose.
Both stores take a 30% cut from in-app purchases, something that Fornite developer Epic Games did not approve of. As a result, it introduced a direct payment method that allows players to buy products directly through the game. And since this is a violation of Apple and Google guidelines, they kicked Fortnite out.
So what now for Fortnite fans? Will they be able to play the game on their smartphones again? Or is it only restricted to desktop devices and gaming consoles now?
---
Why Is Fortnite Banned? – All the Details
The first Fortnite to ever hit the shelves was Fortnite: Save the World, a cooperative survival game in which four players must fight zombie-like creatures and defend their homes. Epic Games released it in July 2017 as paid-for early access game for Windows, Mac, Xbox One, and PS4.
Then, following the success of PlayerUnknown's Battlegrounds, or PUBG, the company decided to follow suit. It introduced Fortnite Battle Royale in September, a free-to-play video game where up to 100 players fight until there's only one survivor. In addition to the aforementioned devices, the game was also available on iOS and Android.
It went on to become a resounding success, earning its developers a significant amount of money, despite being for free. How? By buying V-bucks, an in-game currency that allows you to purchase weapons, outfits, skins, and emotes. According to Sensor Tower, Fortnite has generated more than $1 billion from player spending on Google Play and the App Store since its release.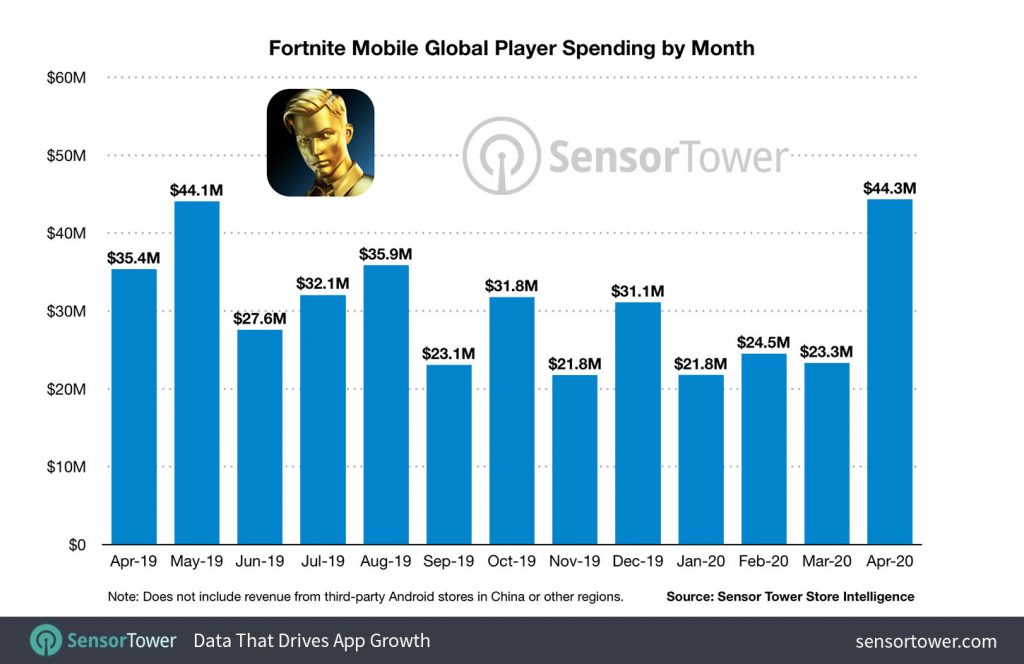 However, both Apple and Google demand a 30% cut from in-app purchases, which is where the whole problem started. Epic Games did not approve of these charges and set up a payment system that allows players to make purchases directly through the company. In other words, users could buy V-bucks at a discount price via Epic, with Google and Apple not getting their standard commission fees.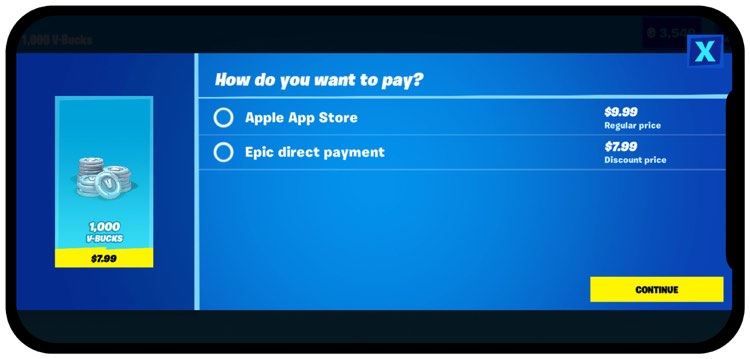 As a result, both tech titans removed Fortnite from their app stores. Though, Android users can still install the game as there are other app stores available than Google Play. For example, they can download it directly from Epic or the Samsung Galaxy app store.
---
Epic Games Sues Apple, Google
In response to this ban, Epic Games filed lawsuits against Apple and Google in the North District of California court. It accuses them of anti-competitive practices, mostly complaining about the mandatory 30% charge. Court documents show that the app developer isn't looking for compensation from either company. Instead, it wants fairer policies and competition for all developers.
Epic says Apple forces developers to agree to its "unlawful terms" and policies, which block the iOS App Distribution Market to competitors and maintain its monopoly and dominance. It adds that the 30% fee is ten times more what other companies charge.
And it seems that Epic Games anticipated Apple's ban. Soon after, it released a video mocking Apple's 1984 ad that criticizes IBM's dominance and promotes the launch of Macintosh. It even accuses the tech company of becoming what it once fought against.
"Apple has become what it once railed against: The behemoth seeking to control markets, block competition, and stifle innovation."

Epic Games
Google also faced stern criticism from Epic Games, although it wasn't ridiculed in a public video. It said Google broke its promise to make Android an open ecosystem. If anything, it closed it to competition and created a monopoly, giving phone makers no choice but to adopt Android. Then, Google prevented companies from distributing apps in a way that competes with the Google Play Store.
Court documents also described the deal that Epic Games struck with phone maker OnePlus. It allowed users to seamlessly install and update games by the developer without any hiccups from the Android OS. But Google forced OnePlus to back away from the agreement over concerns that Epic can bypass Google Play to install or update games.
What Apple and Google Said
Both Apple and Google said Fortnite violated their terms and guidelines regarding in-app payments. In a statement, Apple noted that apps developed by Epic Games have been on the App Store for more than years, benefiting from its ecosystem. The company agreed to the different policies and guidelines, which create a "level playing field for all developers and make the store safe for all users."
It finished by saying that it will work with Epic to resolve these issues and bring Fortnite back to the App Store.
Meanwhile, the Alphabet company highlighted that its Android ecosystem allows developers to distribute apps through multiple platforms, not just Google Play. But those who choose the latter must abide by the policies "that are fair to developers and keep the store safe for users." It added that while Fortnite is no longer available on the Play Store, users can install it from other Android platforms.
Google ended that it welcomes the opportunity to continue discussions with Epic Games to bring Fortnite back to Google Play.
---
Google, Apple Previously Embroiled in Monopoly Claims
Epic Games isn't the first entity to complain about Google and Apple's market monopoly.
Last year, music app Spotify accused Apple of attempting to silence competition by forcing a 30% charge on in-app purchases, including Spotify Premium. That way, the company can make its own app, Apple Music, affordable, and more appealing to customers. The complaint triggered an investigation by Europe's Competition Commission into the App Store practices.
The EU also fined Google $5 billion in 2018 for monopolistic behavior as apps like Gmail and Chrome came preinstalled on all Android devices.
Even in the US, tech companies are under more scrutiny for anti-competition practices. Earlier in July, Tim Cook, Sundar Pichai, Mark Zuckerberg, and Jeff Bezos, CEOs of Apple, Google, Facebook, and Amazon, respectively, all sat in front of congress in a historic antitrust hearing.
---
App Store, Play Store Ban Fortnite – Final Thoughts
Fortnite is one of the most popular video games in the world, gathering more than 250 million downloads in the US alone. It has a massive fanbase, especially among professional athletes, including Premier League and NBA players Dele Alli and Andre Drummond. I'm sure you've seen them busting some celebratory Fortnite dance moves on a few occasions.
Unfortunately, the ban from the App Store and Play Store will restrict the game to just desktop devices and gaming consoles. Users will hope Epic Games will resolve this matter quickly, allowing them to continue playing Fortnite on their phones and tablets.
Do you play Fortnite on your mobile phone? Let us know below.