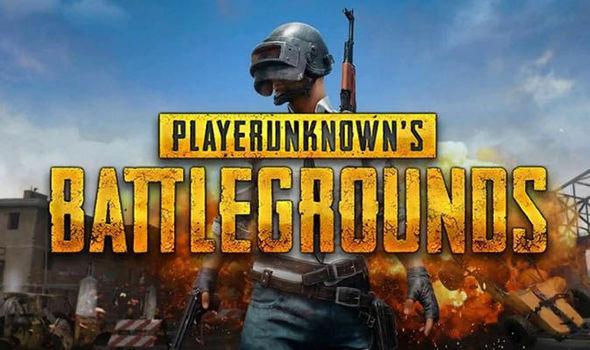 Why Use a VPN for PUBG?
The Best VPNs for PUBG
How to Connect with a VPN?
Steam's Strict VPN Ban
T
here's literally no one who hasn't heard of PUBG yet. The game took the industry by storm when it
debuted back in 2017
. I'm guessing you now spend a fair amount of time trying to figure out how to find the next best loot to gather. However, not all games are that lucky as the game might be
blocked/unavailable in their region.
That's not the only problem avid games face when playing online. You still have to worry about sudden lags and DDoS attacks. To avoid these issues, a VPN is highly recommended. Don't dwell, my friends, all your problems will be solved if you pick the right VPN for the job. Therefore, here's a full unbiased best VPN for PUBG review.
---
Best VPN for PUBG – Content Index
PUBG loot can be found all over the map, but the game itself won't be available for everyone. That's one problem you'll face while playing PUBG. If you want to solve all the issues that you might run into while playing one of the hottest games on the planet, take a look at this review.
---
PUBG 101
Alright, so for those who haven't played the game yet, let me introduce you to the basics. The game is called Player Unknown Battlegrounds. It is a multiplayer shooter game taking inspiration from Battle Royale, the Japanese cult movie released in 2000. The game has become one of the most popular games in the world.
You see, to explain it in brief, try to picture the movie "The Hunger Games" with guns and minus the teenage drama/romance, of course. You land on an island with other players and off with the Battle Royale. Once you're settled, you have to start scavenging for weapons and equipment that'll help you survive this 100-player shootout.
The map is an 8×8 km island and it will keep on shrinking as time goes by. This makes the game even more intriguing as it brings all the surviving players together for more encounters. It's simply a very nice game to play, especially if you make use of its team mode. You get to team up with your friends, which is very beneficial as you fight next to each other, and you can lend each other healing items if needed.
All in all, PUBG is very enjoyable. However, it can get even more interesting if you use a VPN. I'll be talking more about why is that later on in the article.
---
VPNs – A Quick Intro
Short for Virtual Private Network, a VPN is an internet tool that secures your data and hides your identity when surfing the web. It does that as it reroutes your traffic through a selected server in a specific country. You get to choose the region, of course.
Once a connection is established, you'll appear as if you're browsing the web from the country where the selected server is based. Furthermore, your IP address will be cloaked, and you'll be assigned a temporary one in that territory. As a result, you get to surf the internet anonymously and access content only available in that region. In other words, you'll be viewed as a current resident in the area.
Let's take a look at what a VPN includes in terms of features when it comes to PUBG:
Speed: If we were to speak about online gaming, speed has to be the most important factor. If the game starts to lag, you won't be able to control your character anymore. You'll just stand there all defenseless ready to be picked off. However, even when operating with a VPN, the encryption that occurs will slow down your internet connection. But the ones in our review today will prove this wrong, as they have dedicated servers for online gaming.
Server Network: Having a large number of servers around the world is also very crucial. You see, having access to a wide range of servers can help you reduce PING time, which affects your speed as well. With a VPN, you'll be able to access faster servers that are close to your location. Also, you get to participate in games on the other side of the map according to the server you choose to connect to.
Supported Devices: A credible VPN has dedicated clients for almost all the operating systems out there. Normally, a VPN has apps on Android, iOS, PC, and Mac. However, two of PUBG's devices are not supported. I'm talking about Xbox and PlayStation 4. If you wish to benefit from a VPN's service on these platforms, you should install the VPN on your router.
Security: A VPN was and will always be a security tool. It protects your data from being harvested by cybercriminals, especially if you're using public Wi-Fi. Imagine you're playing at a coffee shop, I'm sorry to be a bearer of bad news, but any hacker can get a hold of your private information.
---
Why Use a VPN for PUBG
Before we start our review, one might ask themselves: Why would I need a VPN for PUBG? Trust me, my friends. You have a lot of reasons to invest in a credible VPN while online gaming in general. From security to speed, all can be elevated if you operate with a reputable provider. If you want to know more, let me shed some light on the matter:
Bypass Regional Restrictions
Regional restrictions in PUBG? What? Believe it or not, it's true. Let's talk about the game itself. You won't find it in certain regions at all. Take China as an example. The country isn't just an enemy of the internet, apparently, it's an enemy of fun as well. Once you try to download the game in Chinese territory, this message will pop up:
"This item is not available in your region."
Well, it's not official until a statement is made, right? Yeah, it's there, you guys. Here's what China stated a while ago:
"PUBG is a serious deviation from our socialist core values and the traditional Chinese culture and ethical norms," adding that it is "not conducive to the physical and mental health of young consumers."
The good thing is that with a VPN, you get to bypass these regional restrictions and download the game even in countries like China. All you have to do is connect to a server where the game is available, and you'll be shooting your way through 99 other players in no time.
---
Security & Protection
One of the most important things to consider is your online safety. The internet isn't as it was a decade ago. Even then you were not safe to access it without proper precautions. When it comes to gaming, any hacker with the right tools can launch a DDoS attack. If you're not familiar with the term, let me enlighten you. A DDoS attack is where a hacker overwhelms your internet connection with information packets, in other words, botnets. This will stop the information from flowing to the server and will terminate your access to the server you're trying to reach.
However, these attacks rely on your IP address to occur. Luckily, a VPN will encrypt your data and hide your IP address. That's where it protects you from these attacks without you even moving a muscle.
Another threat to consider is playing the game on public Wi-Fi. While using your Windows PC, you do know that you have to use your Steam account, right? Alright, and you've purchased a couple of gadgets before as well; correct me if I'm wrong. Well, any hacker can get a hold of your credit card information if you put yourself out in the open like that. With a VPN, you get to shield your device from any possible cyber threat. It makes it next to impossible for anyone to tap into your private information.
---
Maintain Good Speed
Ever noticed that your connection is getting slower by the minute when streaming HD content or playing an online game like PUBG? Have you been mid-game, and PUBG started lagging out of nowhere? You should thank your ISP for that. You see, ISPs have a habit of throttling your connection if they detect high amounts of bandwidth being used. That's not cool.
All you have to do in this situation is to connect to any VPN server you want (The closer the better). That way, your data will be protected from the eyes of your ISP by military-grade VPN encryption. Hence, you'll avoid throttling. You have nothing to worry about. All that's required of you is a single tap on the connect button, your VPN will take care of the rest.
---
Access New Servers
How many times have you questioned your skills? Is the server you're connecting to not giving you the competition you need? Let me guess; you want to see how you would fare against other players on the other side of the world.
Well, luckily for you, a VPN can help you play on overseas PUBG servers. For instance, if you wish to play the game on an Australian server, you can do that by simply connecting to a server there. However, doing this may cause problems with speed due to the distance of travel, but it's worth it. Also, if you're using a credible VPN, you won't notice the speed loss.
---
Best VPN for PUBG – The Full Review
Now that you know what a VPN is all about and what it actually does, shall we proceed to the review? Here are the best VPNs to use while playing PUBG:
ExpressVPN
Considered to be one of the best VPNs in the business, ExpressVPN has it all when it comes to speed and quality performance. We mentioned before that a VPN should offer a decent server network, well, this one brings to the table way more than that.
You can tap into more than 3000 servers across 94 countries. You'll find dedicated applications for Android, iOS, PC, and Mac. However, that means nothing if the VPN doesn't offer solid speeds and this one delivers the best in that regard. When I was testing the service, my download speed actually went up the moment the connection took place.
As for security, you get to pick from several security protocols, including OpenVPN. Not only that, but you'll get your device all protected with AES 256-bit encryption. We didn't even mention the fact that they include a no-log policy, DNS leak protection, as well as a kill switch. These features come in handy when you want your browsing activities to stay private.
One bad thing, though. ExpressVPN isn't the cheapest on the market. It comes with expensive plans and no free trial to test its services. However, when you sign up, you can benefit from their 30-day money-back guarantee. You can then ask for a refund if the VPN doesn't meet your expectations.
Pros
Very fast servers.
30-day money-back guarantee.
3000+ servers in more than 148 locations.
No-log policy.
Split Tunneling.
Smart DNS feature.
Allows P2P torrenting.
---
BulletVPN
BulletVPN operates more than 115 servers across 51 countries. That's not much when you compare it with other premium providers, but the VPN covers all the major regions. Furthermore, you'll find that despite having a few servers, they're very, very fast.
No new VPN has what it takes to say that it can unblock American Netflix. Well, this one can. The speeds it offers come in handy when you're playing PUBG. You won't suffer from those frustrating lags and you'll be able to avoid any throttling attempts by your ISP.
Aside from speed, BulletVPN offers AES 256-bit encryption, a kill switch, several VPN protocols, and a no-log policy. I guess keeping your data private and safe isn't an issue with this one.
If you want to try their service, you can benefit from their 30-day refund policy. That way, if you change your mind, you can ask for your money back provided you abide by the policy's duration.
Pros
AES-256 encryption.
No-logs policy.
Kill switch + BulletShield.
Fast speeds.
Unblocks streaming platforms.
Allows torrenting and P2P.
Free Smart DNS.
30-day refund policy.
Six simultaneous device connections.
round-the-clock customer support.
---
NordVPN
Now, let's talk about a VPN that sums up everything a VPN should have. NordVPN is a very strong provider in the industry. They're considered to be the biggest among all competitors as they boast a network of 5000+ servers in 59 countries. They offer easy-to-use clients on every operating system and allow you to connect 6 devices simultaneously.
As for other features, you need to grab a chair and sit down for this. NordVPN gives you everything you need when you're gaming. Unlimited bandwidth, no speed caps, and a huge network, as we mentioned. However, this VPN excels in security and privacy as well.
Imagine your data is encrypted twice; how safe would it be? Yeah, NordVPN allows your traffic to pass through not one but two servers at the same time, which doubles the protection you get. As for your browsing habits, surf the internet as much as you want; CyberSec is there to shield your device from any malware, virus, or malicious software that may target you.
One last thing that's very important for gamers. So keep a keen eye on this part. NordVPN has specific servers that are Anti-DDoS. This will protect you from these frustrating attempts. Moreover, Steam doesn't tolerate VPN use. However, NordVPN has obfuscated servers that will hide the fact that you're using a VPN. That goes pretty well with those who play PUBG on their PC who don't want to be banned from using their account.
Pros
5000+ servers around the world.
Dedicated servers for gaming.
Connects six devices simultaneously.
Double VPN feature.
DNS Leak protection.
CyberSec.
Zero-logging policy.
Cons
Some servers weren't that fast.
Free trial requires credit card info.
---
How to Connect to a VPN
The process is quite simple, actually. All you have to do is tap a bit here and there and you'll be done. Let me guide you through it if you feel like operating a VPN is daunting. Here's what you need to do:
First, you have to sign up with a credible VPN that offers dedicated servers for gaming. You've seen what the aforementioned four can do. Check each one's stats and specs and pick your VPN according to what suits your needs best.
After that, download your provider's dedicated application on the device your playing PUBG on. As I mentioned before, VPNs are compatible with PCs, Macs, Android, and iOS. That's good because PUBG is available on those. However, if you're playing on PlayStation or Xbox, you need to install the VPN on your router. The four VPNs on our list have guides to help you with the process.
Once the application is installed, sign in with your VPN account and head over to the server list. You'll find plenty so just search for a server in the country where you wish to connect and double tap in. You can use the search function if you want a faster approach.
After that, you're going to have to check if the connection had established. You can do so by visiting this IP verifier and see a change in your IP had occurred.
If the connection took place, launch PUBG and enjoy a whole new gaming experience (lag and latency)-free.
---
Stream's VPN Ban
This is a very important part to get a closer look at. I already mentioned that Steam has the ability to ban VPNs. There has been a couple of incidents before where some users who tried to use a VPN got banned from accessing their account for a period of time. Yeah, we're talking about some Fortnite gamers.
If you're a mobile user, you won't have to suffer from this issue at all. It's only when you operate via Steam. The truth is, PUBG developers encourage the idea of expanding the PUBG universe allowing people from different parts of the world to participate, that's why they have no problem with VPNs.
Also, a VPN can help you get around some issues the game has. Especially if you're located in a region where the PUBG isn't available. It won't take you beyond the loading screen. All you have to do is connect to a VPN in a country where the game is available, and you're good to go.
However, Steam is the hosting platform on Windows. So, if you're planning on using a VPN while playing PUBG on a PC, I've already warned you. Here's what their official website has to say:
"You agree that you will not use IP Proxying or other methods to disguise the place of your residence, whether to circumvent geographical restrictions on game content to purchase at pricing not applicable to your geography, or for any other purpose. If you do this, valve may terminate your access to your account."
I don't think you want to see your account banned at all, right? I know it can be quite frustrating if something like this pops up:
"You've violated the game regulations. Your account will be banned for 3650 days."

Be careful and choose a good VPN for the job. Otherwise, say goodbye to your account and the accomplishments that you worked really hard for.
---
Free VPNs for PUBG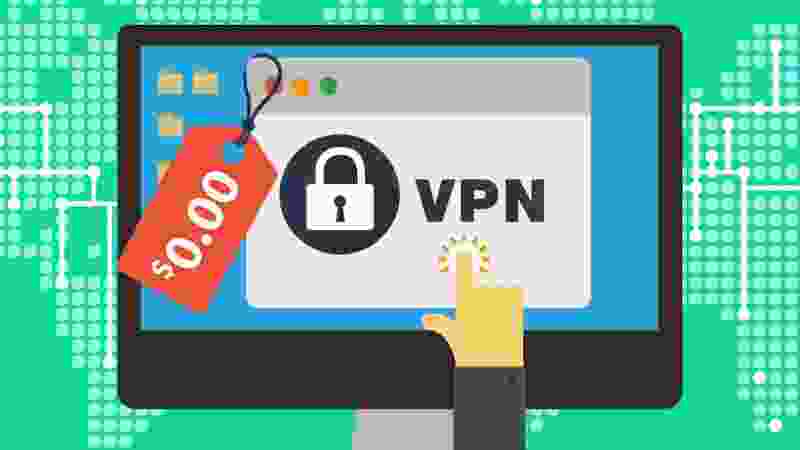 You'll find dozens of free VPNs promising to keep you safe and secure online at no extra cost. I know it's a bit tempting to go for free services, but not when your privacy and safety are concerned.
Such apps may infect your device with malware. You'll notice that the device you have the VPN on is bombarded with ads. Not only that, but your private information is at risk. You see, free VPNs have to make a living one way or another; that's where you become their main source of revenue. Your private data is collected and sold to sister companies.
Do you want an example? Take Hola. The free provider was found to be stealing user bandwidth and then reselling it through its sister company Luminati.
Furthermore, privacy is everything, and getting tracked is the last thing you want. A recent CSIRO study found that 75% of free VPNs contain tracking embedded in the source code. How safe do you feel now?
Take it from someone who knows better; stay away from free VPNs.
---
Best VPN for PUBG – Signing Off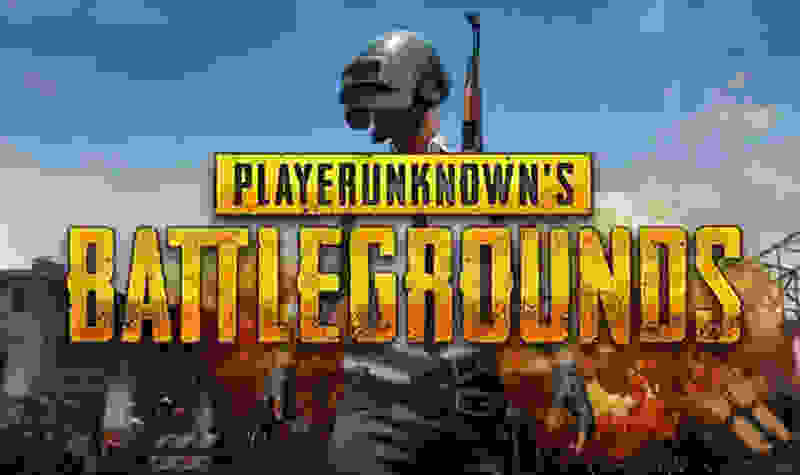 No matter what your reason is for getting a VPN for PUBG, it's always worth your time and money. Whether you're looking to bypass restrictions, avoid DDoS attacks, or circumvent those frustrating lags, all of this can be done with a VPN.
You now have a full review covering the best VPNs to use for this worldwide phenomenon of a game. Check each one's features and pick wisely. After that, let me know in the comment section below what the experience was like while playing PUBG using a VPN.