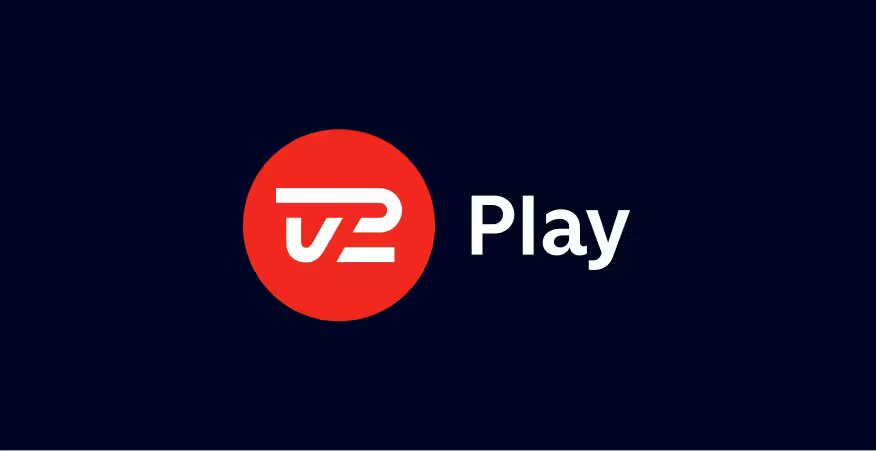 We've covered Danish TV before, and now, it's time for one of the best Danish channels, TV2 Play. It is an on-demand channel that offers movies, TV series, and programs straight from TV 2, TV2 Zulu, and TV 2 Charlie. TV2 has a lot to offer in terms of great content that can be accessed online by those who have a subscription.
However, if you're abroad (Outside Denmark), your subscription to the channel becomes useless due to geo-restrictions. You will be instantly blocked upon access unless you choose to use a VPN.
TV2 Play Anywhere – The Steps
Time needed: 4 minutes
To bypass geo-restrictions and watch TV2 Play in your region, the following steps should be taken:
Subscribe to a VPN service.

Sign up with a VPN that has credible Danish servers. We recommend using ExpressVPN.

Get the VPN application.

Download and install the VPN app on your device.

Activate the VPN client.

Sign in with your username and password.

Connect to a Danish server.

This process will provide you with a Danish IP address.

Launch the TV2 Play application or website.

Sign in with your account once prompted to.

Watch TV2 wherever you are.

Enjoy premium TV shows, movies, and sports anywhere.
TV2 Play – Georestrictions Apply
Back in December 2018, TV2 Play had more than 400 thousand users in the region. Now, that number has skyrocketed to reach new heights, solidifying the channel's place in the streaming industry.
TV2 Play's popularity keeps growing with time. However, this popularity is confined to the Danish borders. The channel applies geo-blocking – a technology used to restrict user access based on their location.
According to the channel's official website:
"You can access the full content of TV 2 PLAY within the Kingdom of Denmark."
Yeah, but it doesn't stop there. We've tested the channel while abroad to see if the website's statement applies. Unfortunately, it does. Once we launched a video from The Bachelor series, this error message popped up:
"Af rettighedsmæssige årsager er denne udsendelse ikke tilgængelig i lande udenfor EU. Vi beklager.

This video is not available in your country. We apologize for any inconvenience brought to you."
As seen in the image above, TV2 Play cannot be accessed outside Denmark, mainly for copyright reasons.
However, with the right tools, you can alter your location and trick the channel into thinking that you're within its coverage area.
No, we're not talking about some random Fake GPS apps; we're referring to Virtual Private Networks.
TV2 Play Unblocked – Enter VPN
Geo-blocking relies on your IP address to determine your location. If you were to change that, your whole internet experience would be altered.
With a VPN, you can do exactly that and much more. A Virtual Private Network is a tool that elevates both your security and privacy while browsing the web.
It reroutes your data through dedicated servers in countries of your choosing, encrypting it in the process. Once the connection is established, your traffic becomes unreadable to anyone who tried to intercept your connection.
Another benefit comes in the form of changing your IP address. You will get an IP address in the country where the chosen server is based, granting you full access to restricted websites and services in the area.
For example, if you connect to a Danish server, you'll receive a Danish IP address, which is the key to unblocking TV2 Play and other Denmark-based channels wherever you may be.
Using [affiliate_link_element] will get you the Danish content you've been craving. Not only that, but it also gives you complete security and online anonymity while browsing the web. You can always check out some of the other best VPNs in Denmark in the table below.


30-Day Money-back Guarantee
Unlimited Bandwidth
Apps For All Your Devices
24/7 Live Support
Visit ExpressVPN
Can I Watch TV2 Play With a Free VPN?
Even though most free VPNs offer few servers and bandwidth, unreliable IP addresses, and little to no privacy features, there is a particular one we like.
Qamo VPN was the only free VPN that gave us reliable access to TV2 Play from outside Denmark. Its fast servers and large amount of bandwidth allowed us to watch our favorite shows without interruptions. Moreover, the entire process was smooth and the app was easy to use.
We downloaded the app from Google Play Store, created an account, connected to the Copenhagen server, and started streaming in just under a minute.
Other server locations include popular options like the US, Canada, UK, Germany, Netherlands, Japan, and more.
A couple of drawbacks, though. The app is only available on Android, and it supports ads, which is expected from a free VPN because that's how they make money.
Unblocking Tool #2 – Smart DNS
Using a VPN might be a very convenient tool to unblock content from all over the world, but it certainly not the only option you have.
When it comes to bypassing geo-restrictions, a lot of users prefer to use Smart DNS as an alternative to VPNs.
Both services can unblock streaming content, but using different mechanisms. While VPNs change your IP address and encrypt your traffic, Smart DNS only reroutes chunks of your traffic to trick the desired channel.
No encryption present, which provides better speed. It doesn't enhance security though, but this might be the last thing on a streamer's mind.
Also, since your IP address is still intact, you can navigate and stream both local channels and unblocked ones simultaneously.
Setting up Smart DNS is not a hard task, especially when the service provider has specific guides to each device. In the steps below, we'll be taking Unlocator as an example; we'll show you why in a bit. Here's what you need to do:
First, sign up for a free Unlocator trial.
On their website, follow the setup guide that corresponds to the device you're using.
Restart your device.
Start streaming TV2 Play wherever you are.
We used Unlocator in the steps above for two reasons. Please note that every single provider in the table above has Smart DNS, but only Unlocator offers it as a stand-alone subscription.
If you're on a budget and have no interest in encrypting your data, that's exactly what you need. Moreover, Unlocator also has a 7-day free trial, followed by a 30-day refund policy. That's quite enough to test a service out before opting for a long-term subscription.
TV2 Unblocked – FAQ
In case you need to know more about TV2 Play and what it has to offer, make sure you give this FAQ section a quick read:
Unfortunately, not it's not. TV2 Play is a subscription-based channel that requires a top-up to grant you access.
What Devices is TV2 Play Available on?
You can stream TV2 Play on a plethora of streaming devices, including:
Android
iPhone
iPad
PC
Mac
Android TV
Apple TV
Chromecast
Samsung Smart TV
What Can I Watch on TV2 Play?
TV2 Play offers hundreds of streaming hours to dive into. To give you a head start, here are some of the titles you'll be able to stream once you unblock the channel in your country:
The Seaside Hotel
Rita
The Investigation
Greyzone
Natholdet
Those Who Kill
Toppen Af Poppen
Dagens Mand
Denmark's Got Talent
Weekend Weekend
A Fortunate Man
Deal or No Deal
Pitt & Kantrop
Splitting Up Together
Scenen er Din
Can Any VPN Unblock TV2 Play?
TV2 Play doesn't necessarily ban VPN traffic as the likes of Netflix and MAX do. However, it's always recommended to use a reputable VPN.
Watch TV2 Play Overseas – Summing Up
TV2 Play is one channel every household should have. With amazing shows, programs, and material from 3 different local channels, it'll certainly meet your streaming needs. To do so, you're going to have to invest in a reputable VPN to bypass geo-restrictions. But by the end of the day, the best Danish TV will be available to you anywhere in the world.