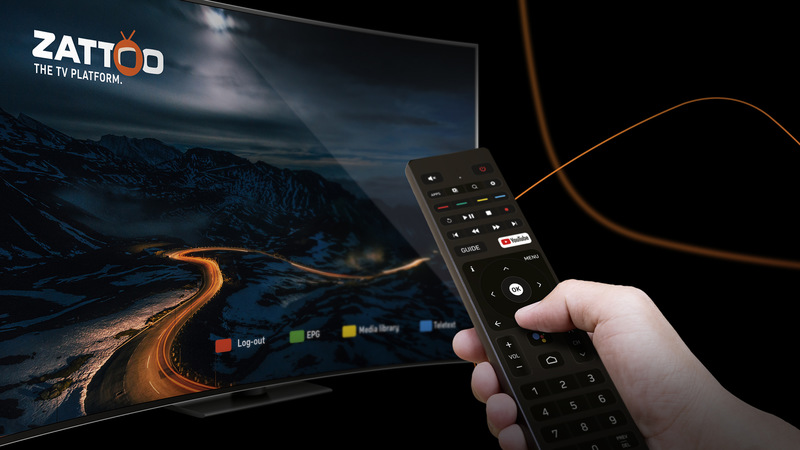 Ever heard of a streaming service that combines hundreds of channels altogether? Well, Zattoo does. Over 200 channels like the BBC, CNN, TF1, and so much more. However, it's only available if you're residing in Switzerland and Germany.
Anyone else living outside of these regions will be blocked. Well, we're going to change that in a bit. Here's how you can unblock Zattoo TV wherever you are.
Unblock Zattoo Anywhere – The Steps
Time needed: 5 minutes
Bypassing geo-restrictions to access Zattoo anywhere requires no technical skills. This is what you need to do:
Subscribe to a VPN service.

For guaranteed results, we recommend using ExpressVPN.

Download and install the VPN app.

Get the application from your native app store.

Sign in with your account.

Activate the VPN application and log in with your credentials.

Connect to a Swiss server.

This will grant you an IP address in Switzerland.

Launch Zattoo's app or website.

Sign in with your Zattoo account.

Watch Zattoo anywhere.

Enjoy one of the best streaming services wherever you may be.
Is Zattoo TV Available Abroad?
Unfortunately, no. Zattoo TV only operates within Swiss and German borders. The fact is Zattoo applies geo-blocking, banning anyone whose traffic comes from outside these regions.
Despite being dubbed as the biggest TV streaming provider in Europe with over 20 million subscribers, Zattoo isn't for everyone.
It uses geolocation techniques such as examining your IP address. Once it figures out that you're not within its coverage area, it'll block you almost instantly.
In other words, if you live overseas, all you get are three geo-error messages that look like the following:
"Unfortunately streaming is not permitted in this country. Apparently, you are outside your country's borders."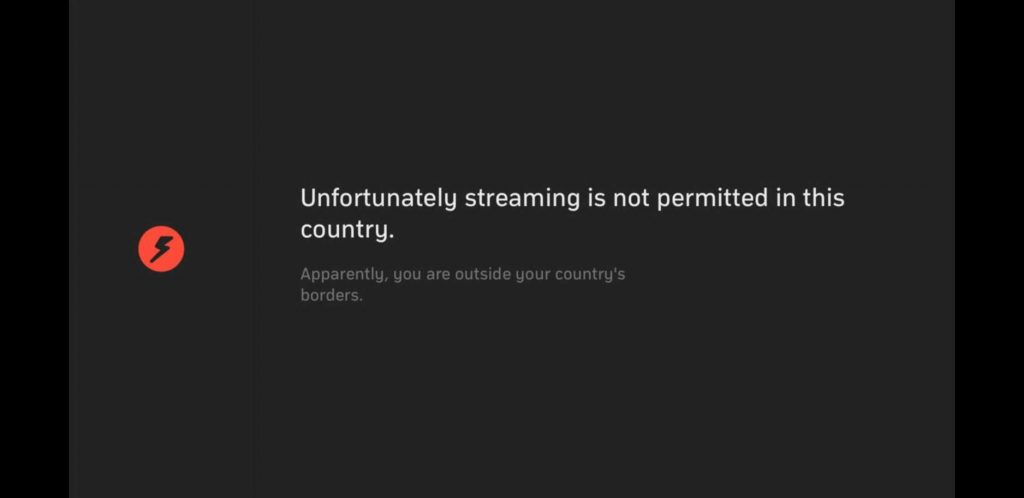 "Sorry, signing in is not possible from your location."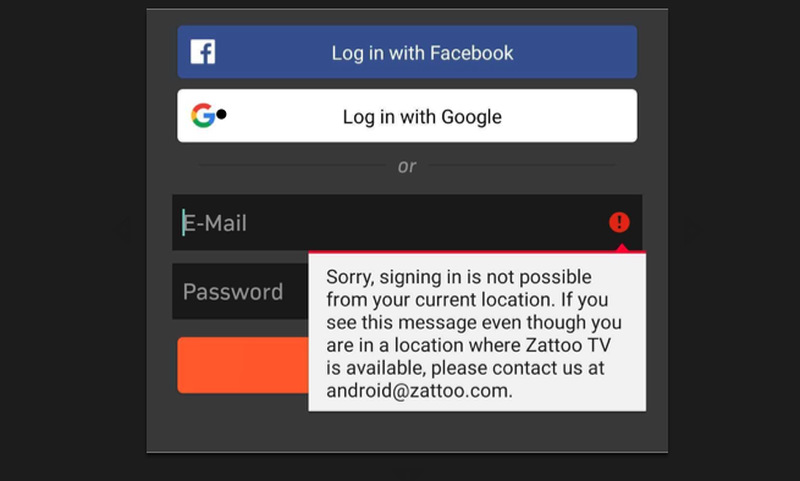 "Zattoo is not available in your country."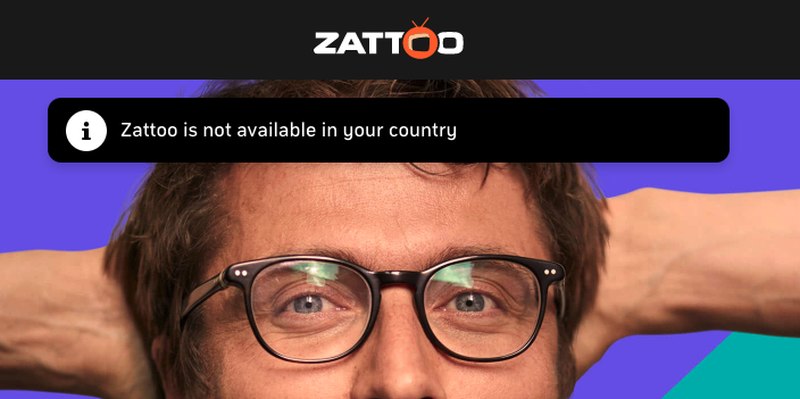 How annoying is it to see such error messages when trying to access some of the best channels in the world? Well, let us tell you this, it's not your fault.
Your IP address is responsible as it helps the channel determine your location. What you need to do is alter that to match Zattoo's requirements, which is a Swiss IP address.
Fortunately, a Virtual Private Network exists for such a task, and we'll be helping you figure out to set up one.
Unblock Zattoo Anywhere in the World with a VPN
As mentioned, you can always tap into Zattoo's amazing library of live and on-demand content if you use a VPN.
This cybersecurity software enhances your entire browsing experience. It allows you to connect to servers located all over the world.
Once you establish a connection, the VPN shields your data using military-grade encryption, fending off any possible hacking attempts.
Also, it hides your IP address, concealing your identity while browsing the web in the process. With a hidden IP, not even your ISP can spy on what you do online.
Finally, the VPN assigns you an IP address in the country where the server is located, which presents you as a virtual resident in the country.
As a result, you'll be able to access any restricted content in the area no matter where you are.
As for Zattoo, all you have to do is connect to a server where the channel is available. Your best bet would be Switzerland since it offers more than 190 channels.
Even the other countries that have Zattoo are not that fortunate and have fewer channels.
Now, connect to a Swiss server, obtain a Swiss IP address, and Zattoo will think that you're residing in Switzerland, effectively unblocking its biggest bouquet of streamable channels anywhere you are.
ExpressVPN is your best bet here with its amazing number of servers located in Switzerland. You can easily jump on a fast server, and you'll be protecting your online security when connected as well.
Nevertheless, if you have second thoughts about this VPN, then just check the table below for the best VPNs in Switzerland.


30-Day Money-back Guarantee
Unlimited Bandwidth
Apps For All Your Devices
24/7 Live Support
Visit ExpressVPN
How Can I Watch Zattoo with a Free VPN?
If your mind is set on a free VPN, we recommend QamoVPN. We tested several providers, and Qamo was the only one with fast, reliable streaming and must-have security and privacy features.
For starters, you get over 10 server locations, including Germany, more than most other free VPNs provide. Add a high bandwidth cap and fast connection speeds, and you got yourself one of the best free VPNs for streaming and gaming.
Now, Qamo does not have a server in Switzerland, but you can connect to the one in Frankfurt, Germany, and watch Zattoo from anywhere.
Additionally, Qamo will protect your privacy and security with its military-grade encryption, zero-logs policy, and kill switch.
Now for the drawbacks. The app supports ads, which can be a bit annoying, and it is only available on Android. Other than that, if you need a free VPN on your Android phone or tablet and you don't mind ads, Qamo is the best free VPN for Zattoo.
Another Unblocking Method
A VPN is an easy way to unblock channels from all over the world. However, we have to state that a VPN connection does take its toll on your internet speed.
It's just that your traffic will be taking a longer route in the process, which will affect the connection. Some providers do optimize their servers, allowing UltraHD streaming, but still, some don't.
That's why a lot of streamers resort to alternatives such as Smart DNS. This technology only reroutes some of the traffic and doesn't encrypt your data.
As a result, you'll be able to stream your favorite content with minimal speed loss. Moreover, unlike VPN, Smart DNS isn't limited when it comes to device compatibility.
In fact, you can configure Smart DNS on devices such as Xbox, Chromecast, PlayStation. Apple TV, and more, where VPNs don't have native apps.
For the steps below, we've picked Unlocator as an example. You'll know why in a bit:
First, subscribe to Unlocator. You'll get a 7-day free trial.
Follow the setup guides on their website according to the platform you're operating.
Give your device a quick restart.
Enjoy Zattoo anywhere.
We picked Unlocator because it's the only provider on our list that h0as a separate Smart DNS subscription. You don't have to pay for both services, which can be beneficial for those on a budget.
Moreover, with a 7-day free trial, followed by a 30-day refund policy, Unlocator customers will have plenty of time to test their service out.
Zattoo Anywhere – Frequently Asked Questions
Do you want to know more about Zattoo and what it's all about? We hope we were able to answer all of your questions in the following section:
What Devices Can I Watch Zattoo on?
That's why Zattoo offers applications on almost every device you can stream on, be it a big screen or a small one. The compatible devices are:
Android
iPhone
iPad
PC
Mac
Samsung Smart TV
Apple TV
Amazon Fire TV
Chromecast
Xbox One
Android TV
How Many Channels Can I Access on Zattoo?
With Zattoo, you can watch over 150 TV channels online.
What Channels Are Available to Stream on Zattoo?
Zattoo is known for the content it offers, but what makes it the big service it is now would definitely be the collection of channels it allows you to stream live and on-demand. Below are the top channels provided to you by Zattoo:
Eurosport
ITV
BBC
Vox
Demand 5
4oD
TLC
SRF
RTL
ZDF
ARD
CNN
RTS
TF1
France
M6
W9
NRJ
Rai
DMAX
MTV
Yes, Zattoo is completely free to stream. However, by opting for the Zattoo Ultimate plan, you get extra privileges such as streaming in Full HD quality and using the Replay function.
This subscription plan also has a 1-month free trial.
How to Watch Zattoo TV Anywhere in the World – Parting Words
Zattoo is one popular cookie in the TV domain. Just like Swiss chocolate, it's not available everywhere, and if it is, it's not of the same quality. Channels available differ from country to country, and some regions don't even have access to the platform, to begin with. That's why you'll need a VPN to stream the service anywhere in the world.