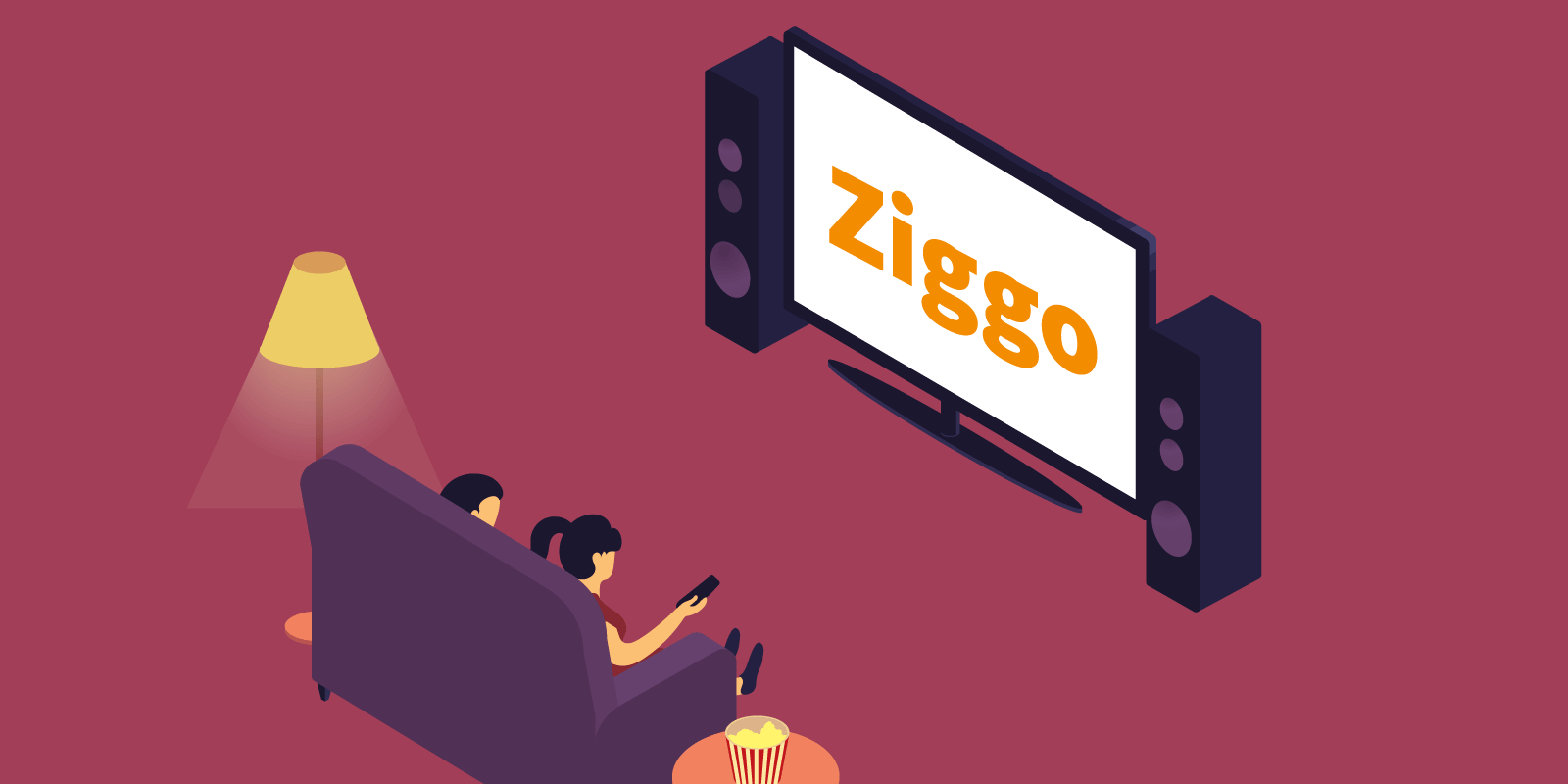 Residents of the Netherlands are extremely lucky when it comes to TV content. Why? Well, because Ziggo Go is available there and nowhere else. Whoever tries to access it abroad will be blocked immediately. However, we're going to help you out today. With some research, we figured out that a VPN can bypass such restrictions and give us complete access to what Ziggo Go has to offer. You can do so as well, read ahead.
Ziggo Goes Nowhere Overseas
The channel is considered to be the new home of HBO in the Netherlands. However, it's just available to those who reside within the borders. Anyone living outside of the country is not as lucky as the locals.
Ziggo is geo-blocked, which means it examines your IP address to determine your location, and block you if you're not within its coverage area.
Trying to watch any video on Ziggo while you're not in the Netherlands will result in geo-error messages stating:
"Our apologies. Unfortunately, the video cannot be played at this time".
"Unfortunately, this channel has blocked the video via Ziggo Go for copyright reasons".
"Oeps… ziggo go doet het niet. Je begrijpt: hier is hetnu alle hens aan dek om het snel weer aan de gang te krijgen. Probeer je het straks nog een keer? Sorry hiervoor."

"Service niet beshchikbaar. Helaas Ziggo GO doet het beperkt of even niet omdat de app geen verbinding met ons kan maken."

This is quite frustrating if you're a Dutch ex-pat looking for a way to stay connected with your country's TV. Yes, even if you have a valid subscription, that would do you no good overseas.
You see, your location dictates what you get to access on the internet, but that can easily be changed with a simple IP alteration tool, a Virtual Private Network.
Restrictions Bypassed – Ziggo Go Anywhere
Being located overseas won't be a problem as you can change your IP address to match that required by Ziggo if you make use of a Virtual Private Network.
This tool is preferred by more than 31% of internet users worldwide thanks to its over-the-top security features and anonymizing technology. A VPN gives you the ability to connect to tons of servers around the world.
These VPN servers are the main key to unlocking your preferred content. Once connected, the VPN encrypts your data and hides your IP address, replacing it with one in the country where the server is based.
As a result, you'll be able to access any region-restricted service in the area wherever you might physically be.
If you want to unlock Ziggo, for example, you just need to connect to a server that is based in the Netherlands.
That's because once you connect to a Dutch server, you'll instantly obtain an IP from that region. Thus, you'll spoof your online location and appear to be browsing straight from the Netherlands. Now, once the channel reads your IP, you'll notice that the ban has been lifted.
Steps to Be Taken
It's quite an easy process. Just follow the steps below and you'll have Ziggo in your country in no time:
Sign up with a VPN provider, ExpressVPN is highly recommended.
Download and install the VPN app on your Android, iOS, PC, or Mac.
Sign in with your VPN account and connect to a Dutch server.
Launch the Ziggo website or Ziggo Go app.
Finally, watch whatever you want on Ziggo live or on-demand anywhere in the world.
You can always check the list below if you're looking for the best VPN for Holland.


30-Day Money-back Guarantee
Unlimited Bandwidth
Apps For All Your Devices
24/7 Live Support
Visit ExpressVPN
Smart DNS – Unblocking Method #2
For some internet users, security isn't a big deal, especially when they're just there to stream content. Please note that a VPN does get the job done, but it does it at the expense of speed.
When connected to a VPN, your traffic takes a longer route, resulting in speed loss. This might be frustrating for avid streamers, and luckily, there's an alternative.
Smart DNS is a technology that only reroutes the URLs that highlight your location, bypassing restrictions in the process. No encryption is applied, so your speed does not get affected.
Moreover, Smart DNS can be configured on all kinds of devices, including the likes of PlayStation, Chromecast, Xbox, Apple TV, and the likes, where VPNs have no native apps.
Setting Smart DNS is quite simple. Most providers have set up tutorials that show you everything you need. In the steps below, we'll be using Unlocator as an example.
Please note that all the VPNs in the table above offer Smart DNS as part of their subscriptions, but Unlocator does that differently. We'll talk about that in a bit. For now, here's what you need to do:
Sign up for a free Unlocator trial.
Pick the walkthrough that corresponds to your device and follow the steps carefully.
Restart your streaming platform.
Enjoy Ziggo Go anywhere in the world.
While all the VPNs in the table have Smart DNS, Unlocator is the only one that offers it without the need to get a VPN service.
This is beneficial to those on a budget and who don't really care about enhancing their security. If your sole purpose is to unblock channels, this subscription plan is perfect.
Furthermore, Unlocator also has a 7-day free trial (No credit card info needed). You can test the service before opting for any plan.
Devices Compatible with Ziggo Go
You can watch Kungfu Panda 3, Ray Donovan, Outlander and so much more on Ziggo Go using the following platforms:
Android
iPhone
iPad
Chromecast
PC
Mac
Apple TV
Android TV
Fire Stick
With Ziggo Go's app, there's a bit of a hassle considering who could stream and where. Apparently, those who wish to watch Ziggo Go on Apple TV, Android TV and Fire TV, they have to be Ziggo internet customers, unlike those with mobile devices, where any internet connection can be used.
What's on Ziggo Go
Ziggo Go has more than 2.551 million subscribers, which is quite logical considering that the best series, movies, and live streams can be found on the platform. Check them out:
Game of Thrones
Ray Donovan
Outlander
The Team
Vikings
The Hurt Locker
Kung Fu Panda 3
Criminal Minds: Beyond Borders
The Homesman
Lucy
Boardwalk Empire
Ballers
Entourage
Succession
Girls
Sharp Objects
Stream Ziggo TV Outside Holland – The Conclusion
Ziggo GO is an amazing TV app. With up to 100 live channels, you can stream thousands of hours' worth of content in HD quality, with Dutch subtitles. Sadly, it is not available anywhere outside the Netherlands. So, for anyone trying to access it from abroad, you should get a VPN and you'll be able to access Ziggo Go anywhere in the world.